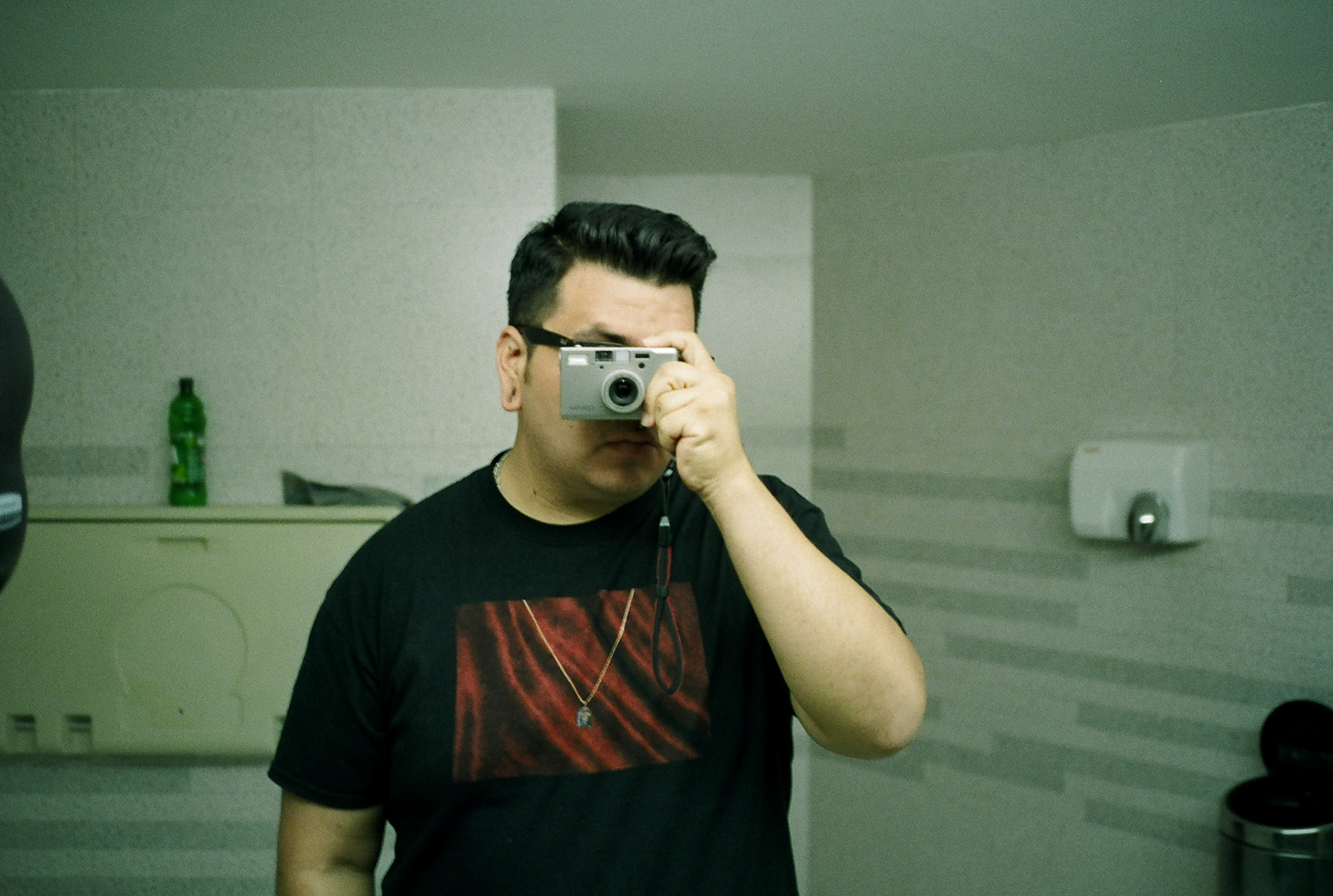 Erik Herrera is a first-generation American born in San Diego, Ca.

, to his Mexican immigrant parents. He found himself honing a selection of artistic abilities after arriving home from school nearly everyday during childhood. With early help from his father, guitar and drawing were quick and accessible mediums that came easy for him to learn and develop over time. Throughout childhood, Erik's surroundings were inescapably saturated with multicultural extremes. 

Being Chicano and growing up alongside refugees, immigrants, different races, and various religious faiths, San Diego taught him just how unique, and at times incompatible, we are from one another.
He's dedicated most of his last ten years to practicing photography, and during that time, has worked with a variety of internationally acclaimed artists such as Shlohmo, Reggie Watts, and Adan Jodorowsky. Erik works throughout Southern California covering assignments that range from Trump rallies, exploring remote towns, to documenting his local Chicano community while also further advancing his personal projects and continuing to grow his body of work.
From high temperature festivals in Mexican deserts, to intense photojournalism following protesters that nearly riot, he tries everything he can to capture his perspective of our world. He has self-published three zines, and in 2019, was commissioned for the cover of Nobel Prize winning author Jane Smiley's Spanish translation for The Age of Grief. Aside from photography, he

 also produces and performs music for the large-scale performance art showcase 'The People's Opera House', and collaborating with Mexican collage artist Monica Leal Cueva.
I aspire to show that life is connected to all. We all see and unsee the same light that shapes our lives...our true self. I share myself in every photo, but I have the habit of hiding who I am behind the work I produce. I'm in them somewhere, preserving the language of sun worship.
Since 2009, I have dedicated most of my days to the medium of photography. Nothing else is like it because it is incapable of lying. In the process of exploring photography, I've had the pleasure of meeting other great artists along the way. I met Tony Allard M.A. in 2012, an 'elder' artist who has been mentoring me through the ever-expanding field of the art world. 2016 brought Mexican-born artist Monica Leal Cueva into my world—a second mentor whose additional guidance continues to further my understanding about the world that is always available to me as an artist.