During these last 3 days, I was photographing for Colorado Success while they explored the San Diego based High Tech High Schools. High On September 2000 it opened as a public charter school to serve approximately 450 students. Sine then, HTH has evolved into an integrated network of sixteen charter schools serving approximately 5,350 students in grades K-12 across four San Diego schools. The HTH organization also brings an extensive adult learning environment including a Teacher credentialing program and the HTH Graduate School of Education, offering professional development opportunities serving national and international educators.
This was my first time visiting these schools and I could not believe what I was witnessing at times. All kids were full of life, , kind, smiling, engaging, and intelligent. With us they shared what their current class projects were and what they enjoy about learning at a school like High Tech High. Pictured below are some interactions with the youth at HTH.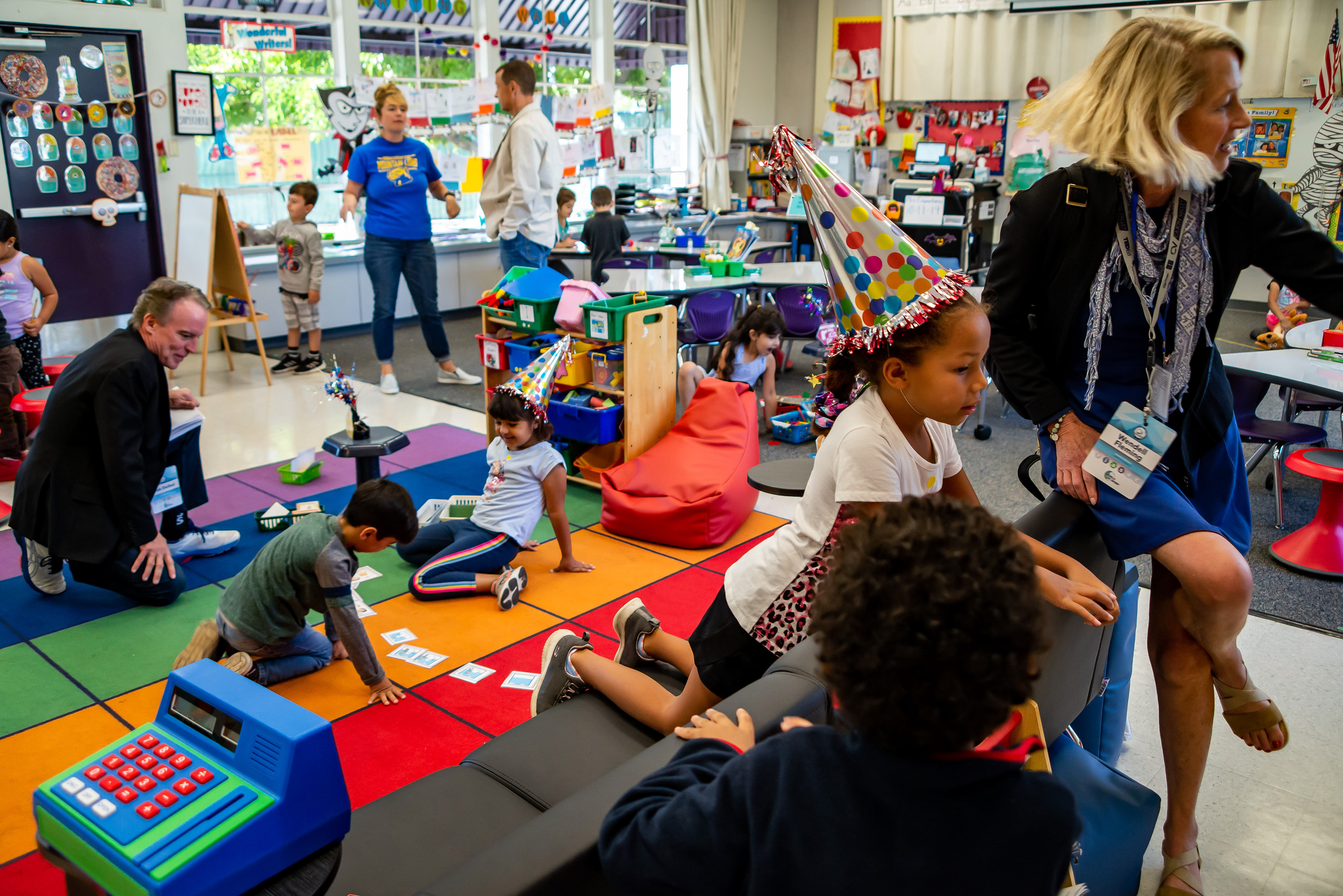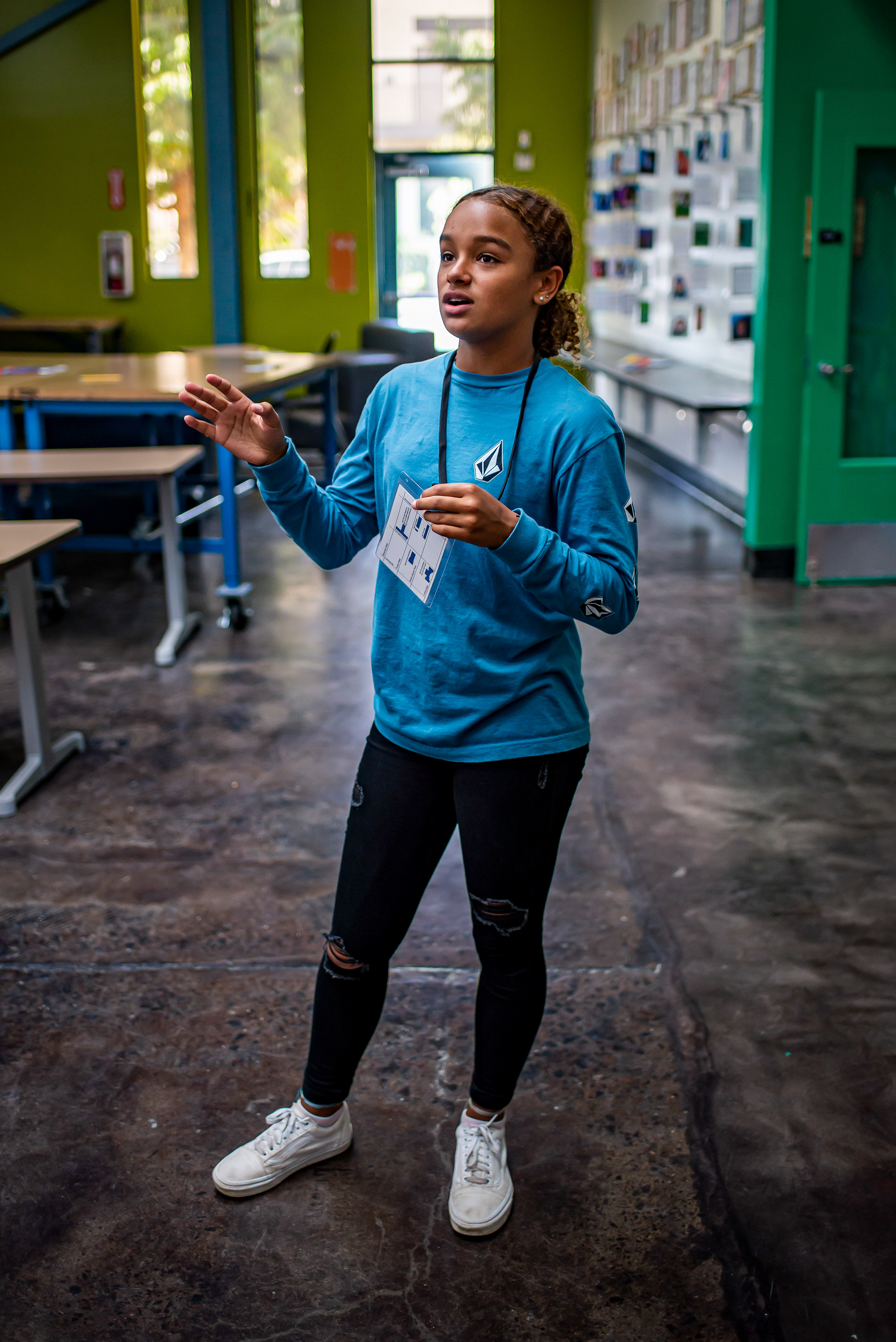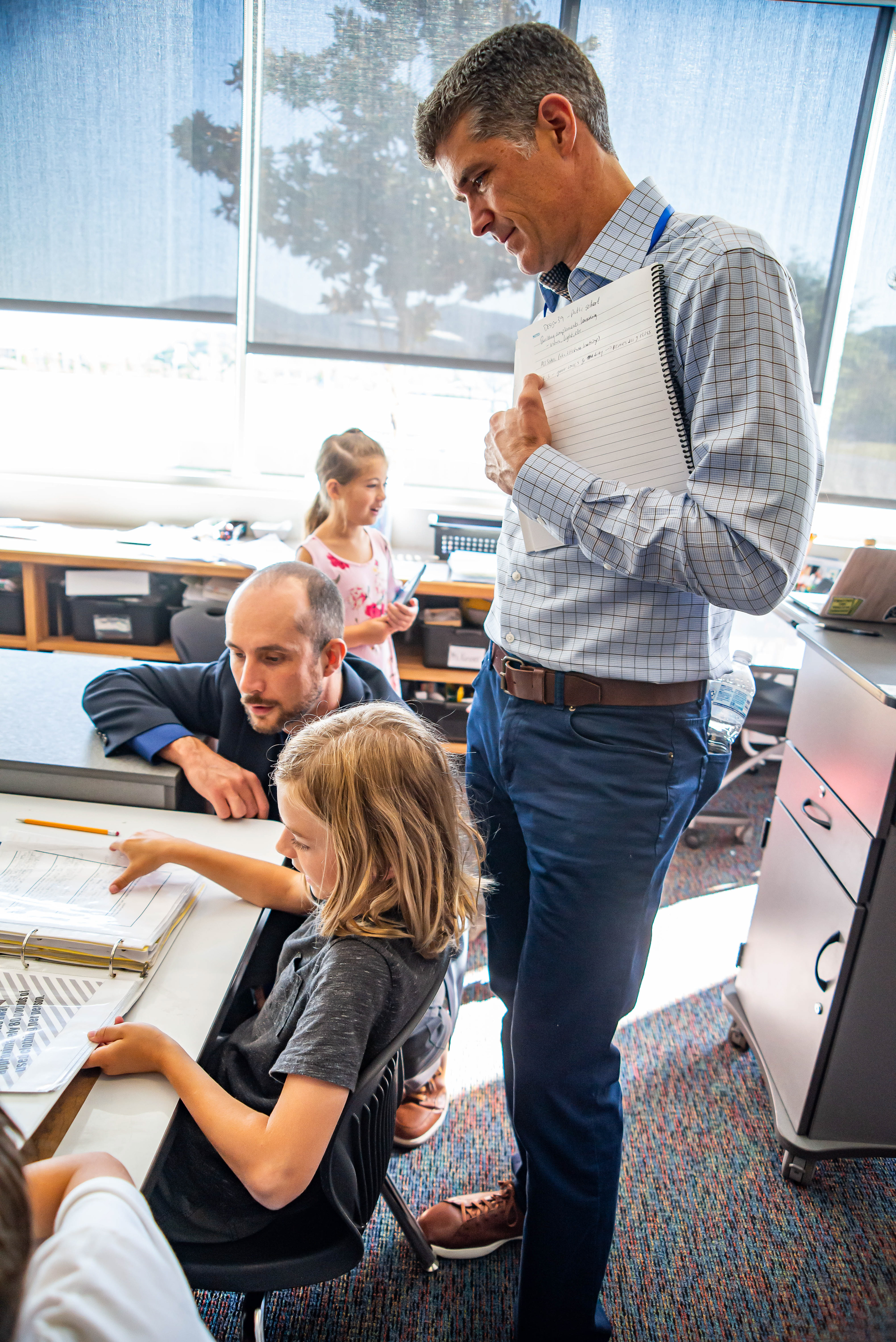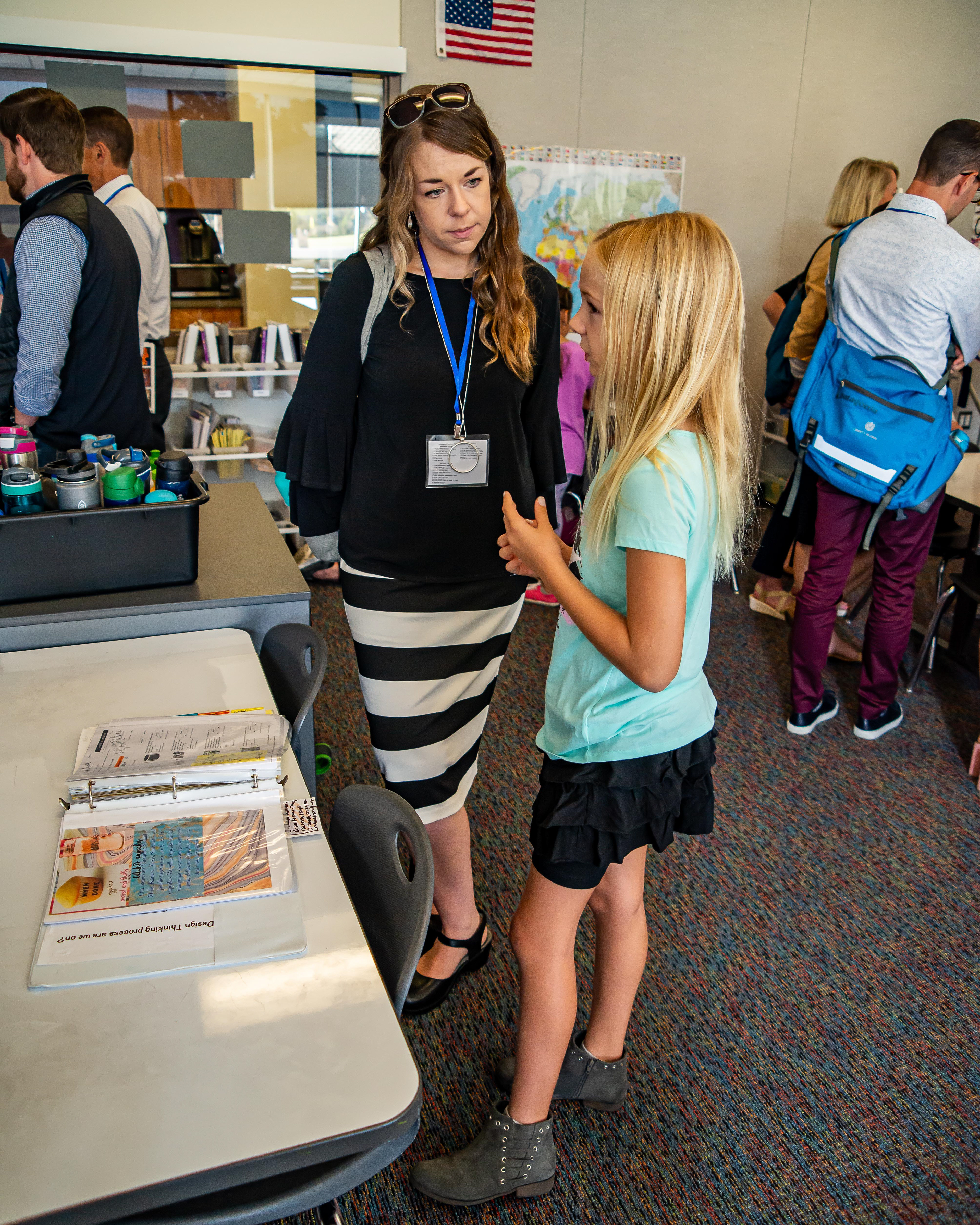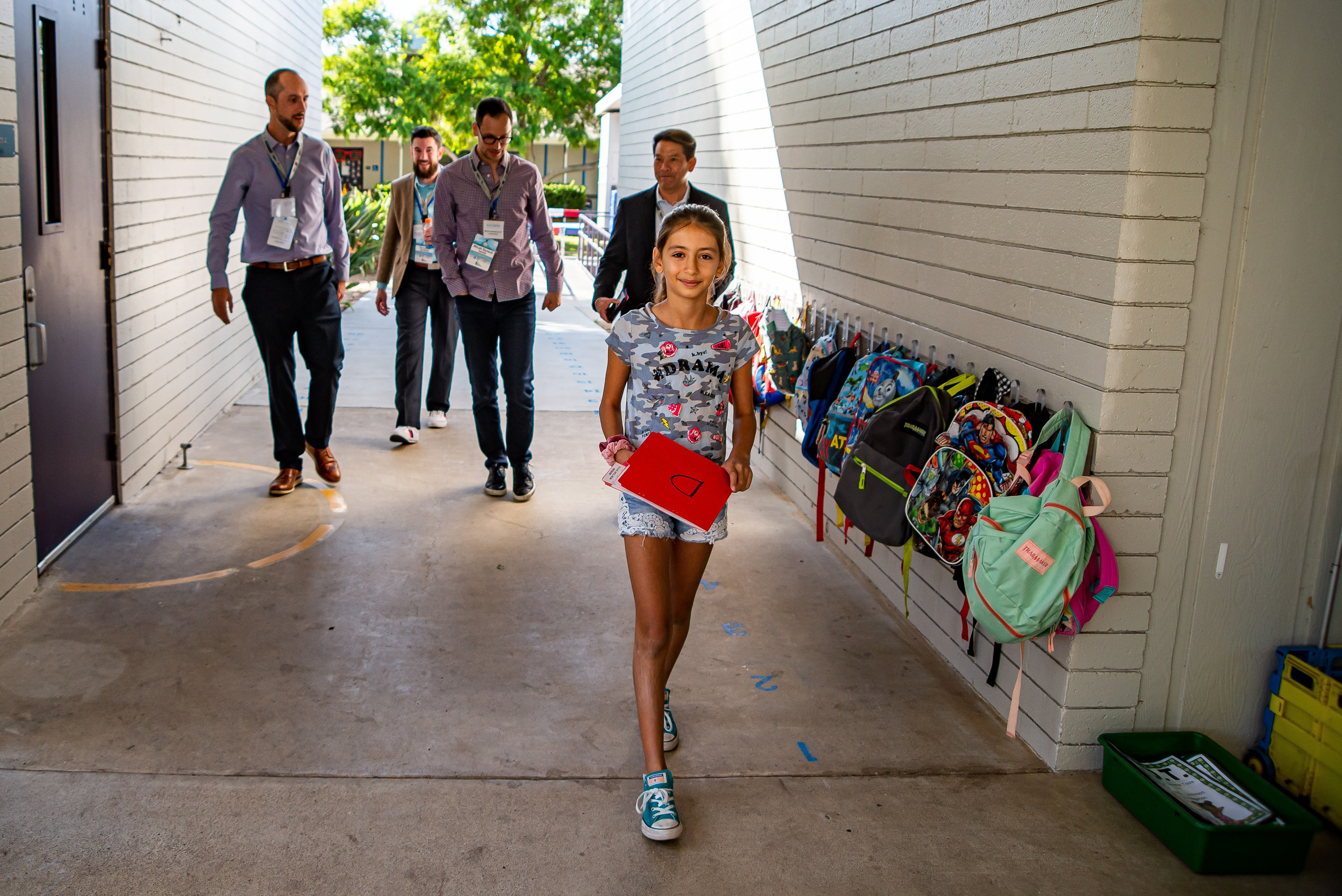 For the first time this year, I tabled at the San Diego Zine Fest. I was well received by my hometown. Seeing friends in attendance, and also tabling, motivated and allowed an opportunity to catch up with each others projects. My latest zine, Mírame, was liked by many. The feedback given to me in-person is very positive, but I still have more practice ahead of me in terms of speaking about my work and myself. After this, hopefully, Beast County Vol. 2 can go into development.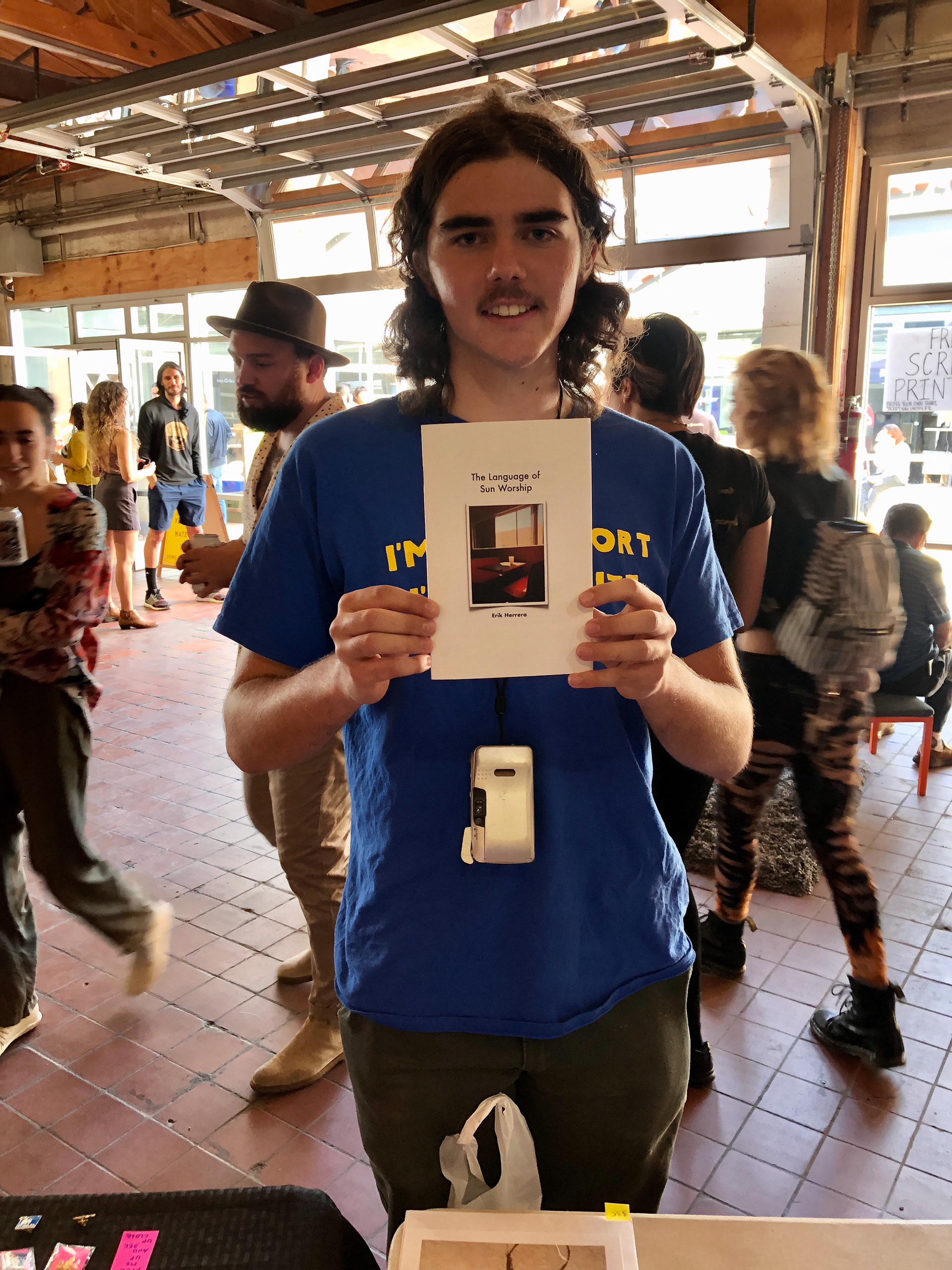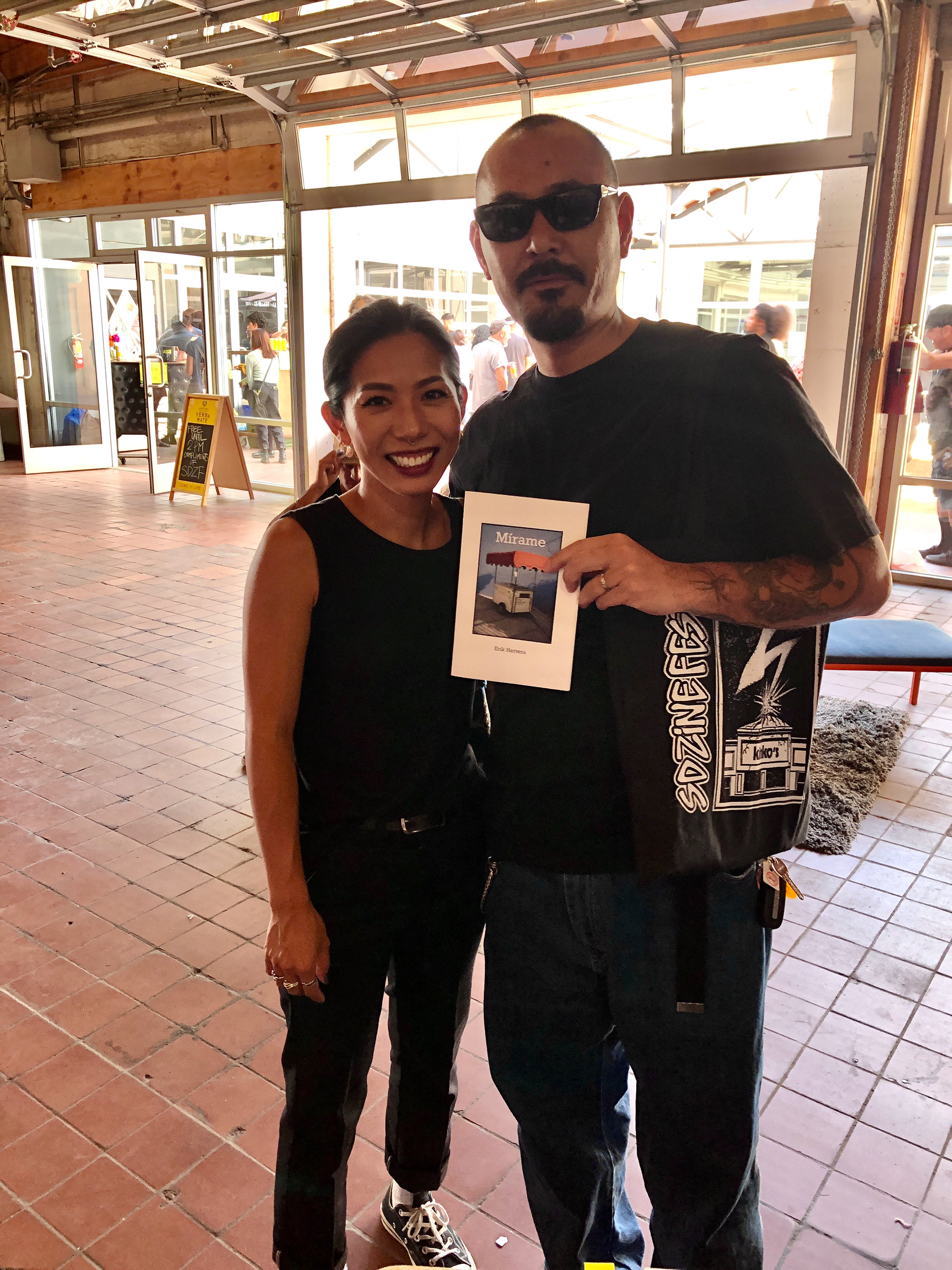 San Diego hosted the annual TwitchCon for a second time and I was assigned a party for Faze Clan and SOAR Gaming. I remember being scolded at times by my parents as a kid for playing too much Sonic the Hedgehog and Mortal Kombat. However, the new-era of online gaming is something I never would've expected to occur. Professional gamers are kids, teenagers, and adults in their 20-30s. A good portion of the gamers are very young, very accomplished, and very popular among younger age groups. Some teens, mostly boys, make multi-million dollar salaries simply by gaming competitively with others across the internet. Pictured below, some of the best in the gaming world hanging out after a long day at the convention.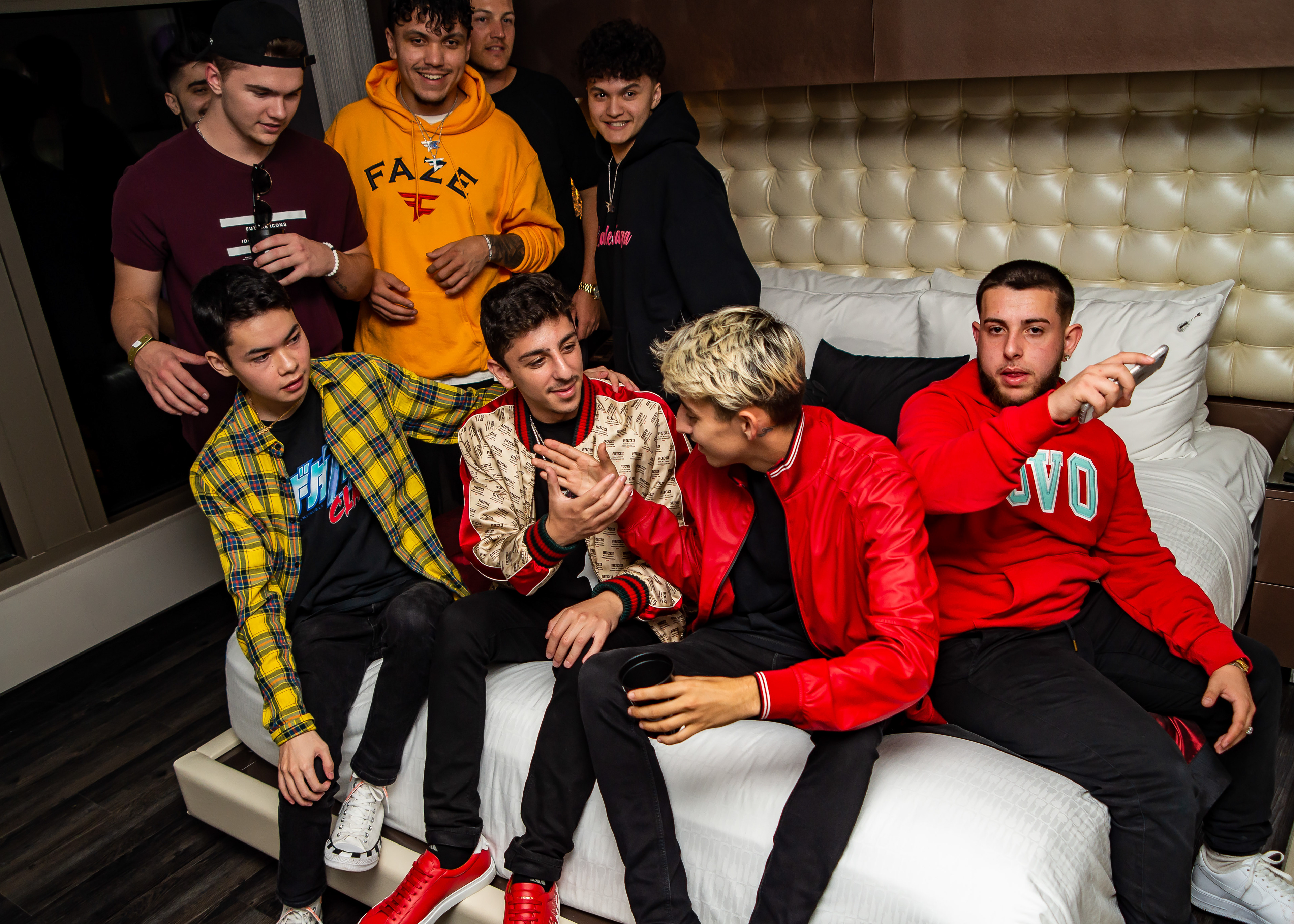 My niece, Sophie, celebrated birthday party where family and friends gathered for her 2nd birthday. She's too much to handle at times...almost like a firework in your hand. Her little feet pound the floors so loudly, you'd think there were a couple of wild animals in a neighboring room. Never afraid of getting dirty, eating ANYTHING, or even talking shit to your big sister, your sweet little smile and cute maniacal laughter always lightens the mood. Thank you for bringing so much joy along with your sister. You both have changed my life for the better. I love you, changa gorda hermosa.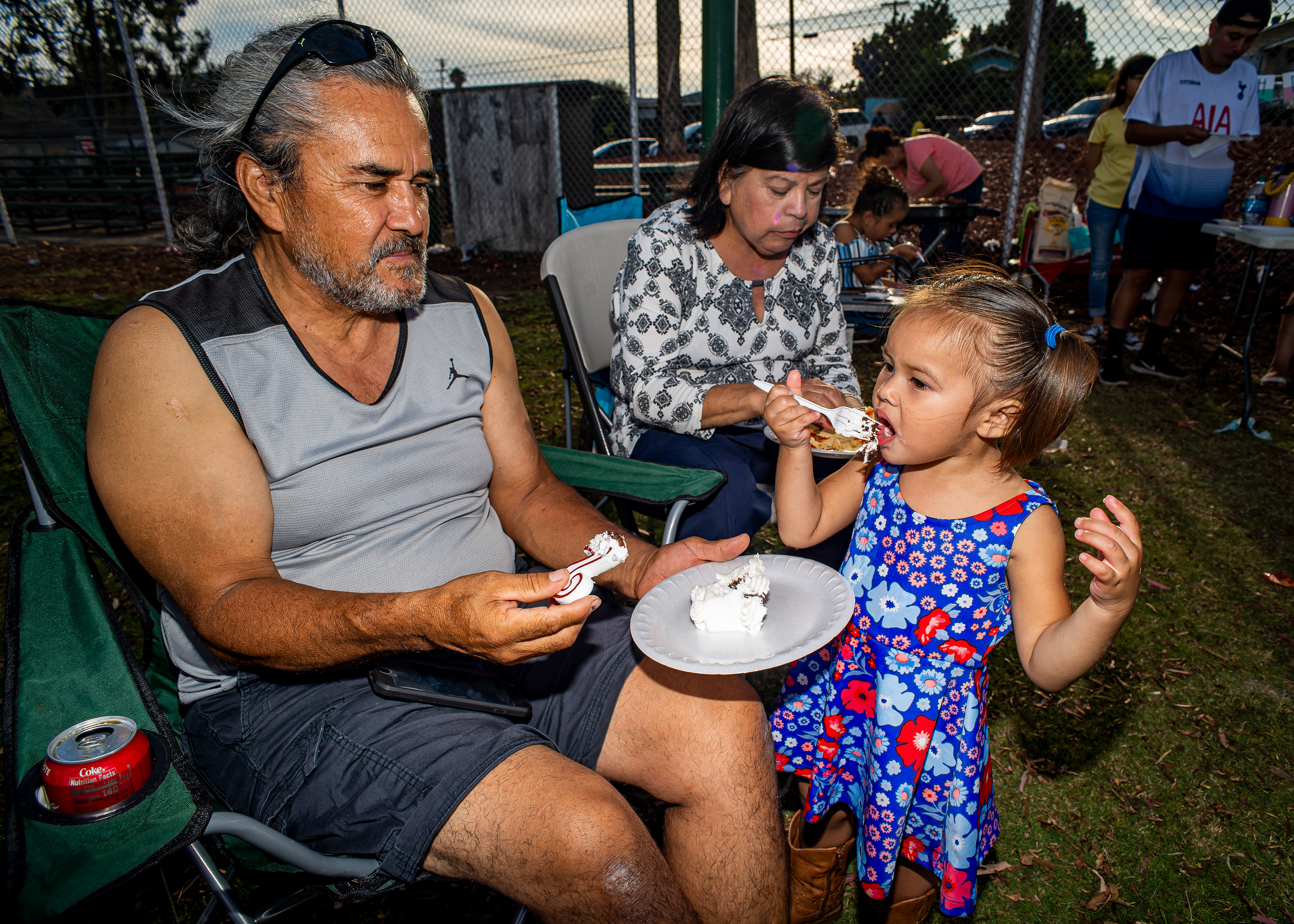 Today was my first time going to the photographer meetup in Tijuana called Conbeersatorios. It's lead by my friend, Javier, who lives and works south of the border. I arrived a little late but caught the last half of the conversation. After talking with the other photographers, and a few beers, we set out to take pictures on the streets of downtown. I hung out with Javier and a few others for a few extra hours afterwards. My wait at the border wasn't the worst this time around.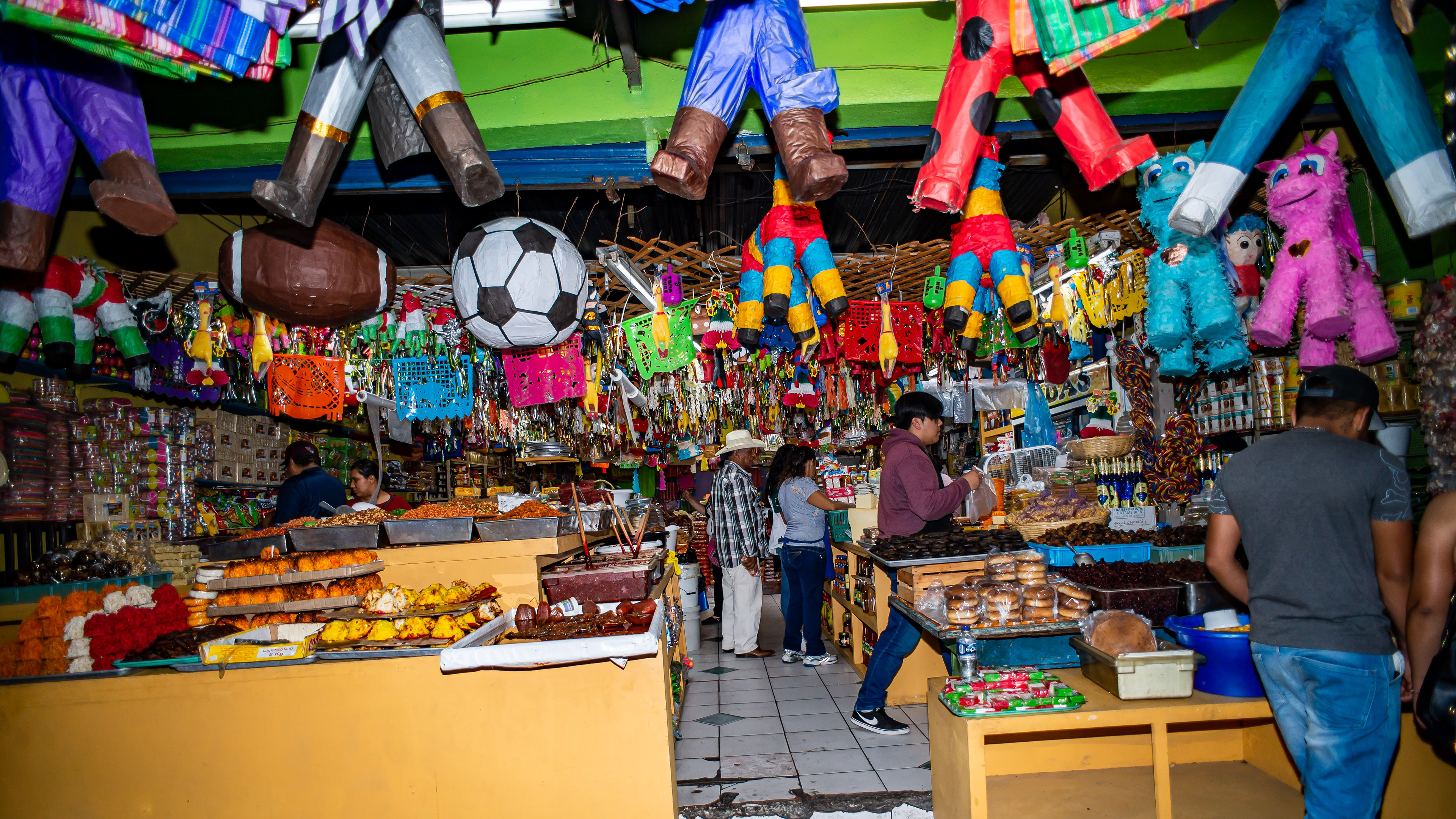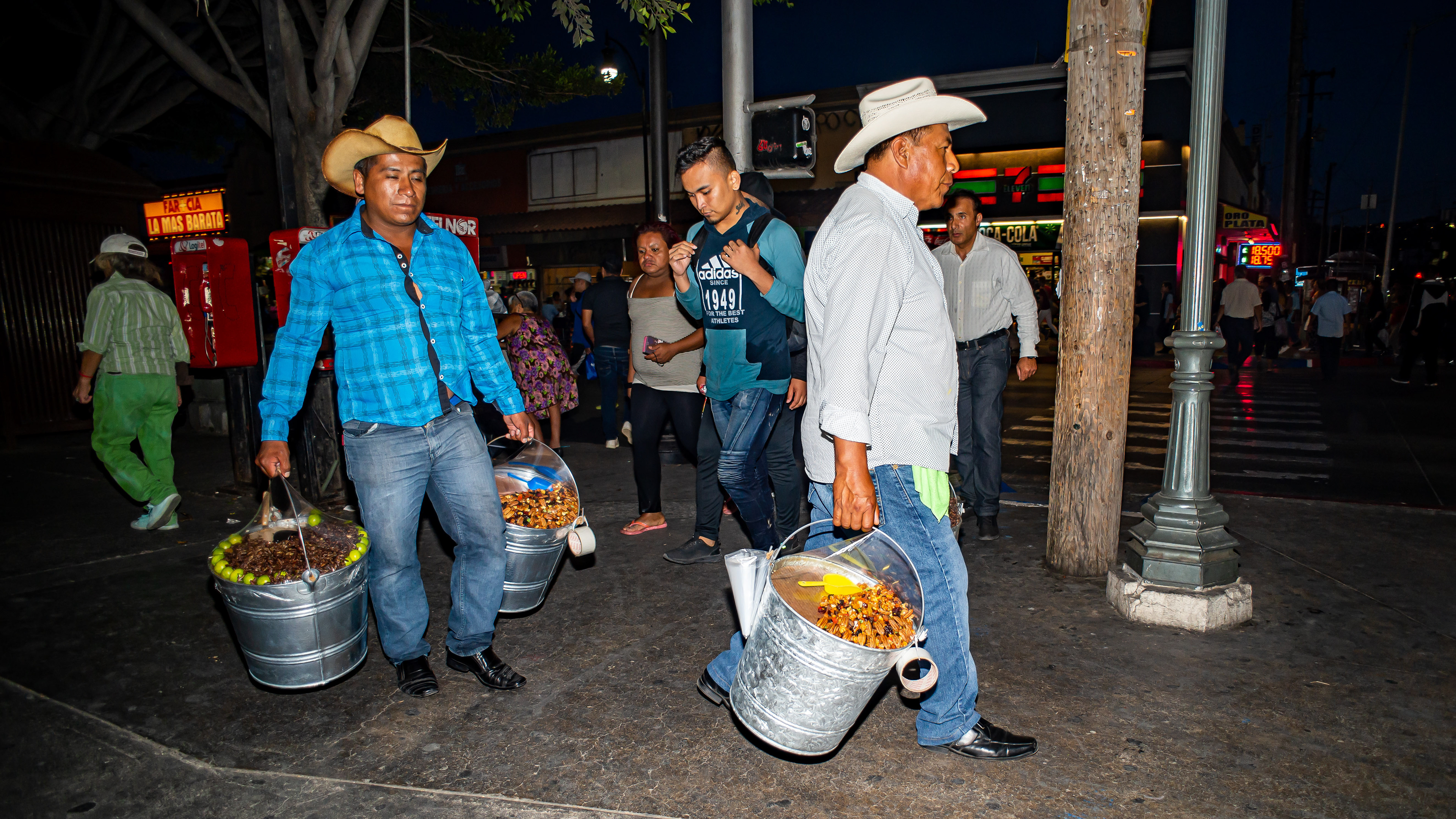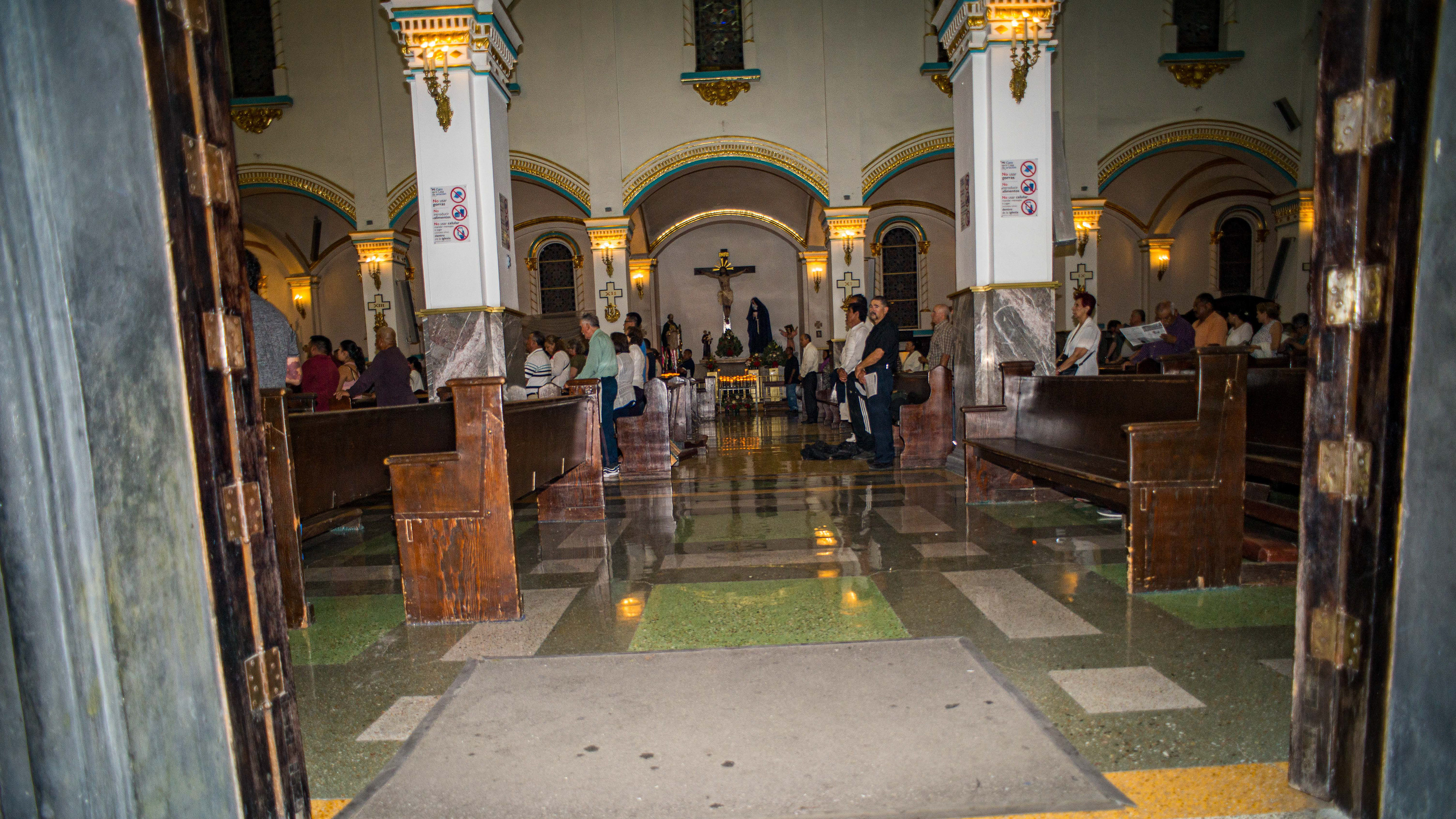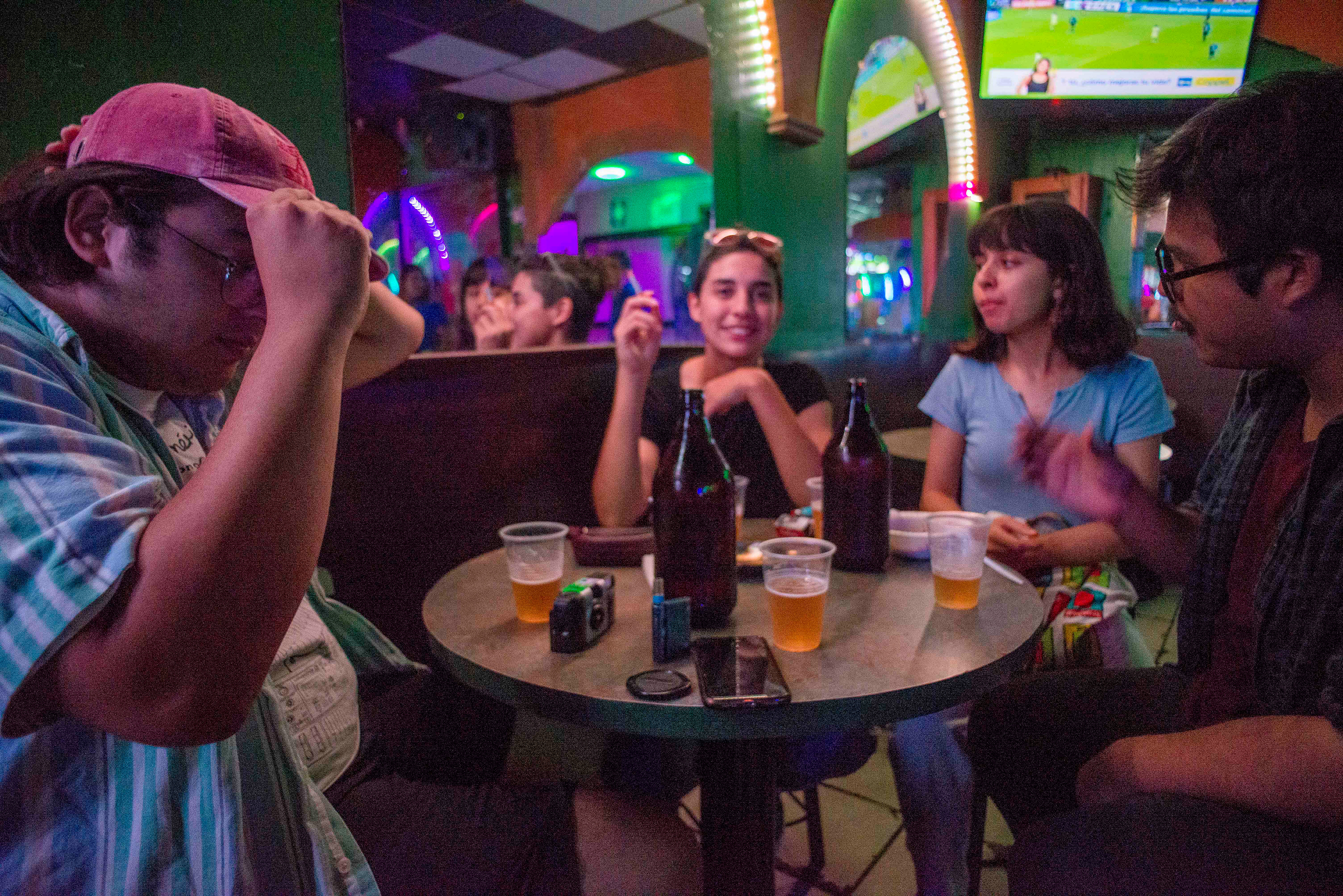 Today was the end of this years La Vuelta. The last day is a block party along Logan Ave with music stages, and vendor booths lined up and down the street. Musicians and bands from San Diego, Los Angeles, and Mexico played from morning till late afternoon. Juan, a.k.a. Dj Wicho, is an organizer for La Vuelta and we became friends during the first weeks of the cruises that lead up to the finale. Aside from taking pictures all day, running into photographer friends, drinking plenty of beer, and shooting from backstage and the crowd, I got at least a couple shades browner.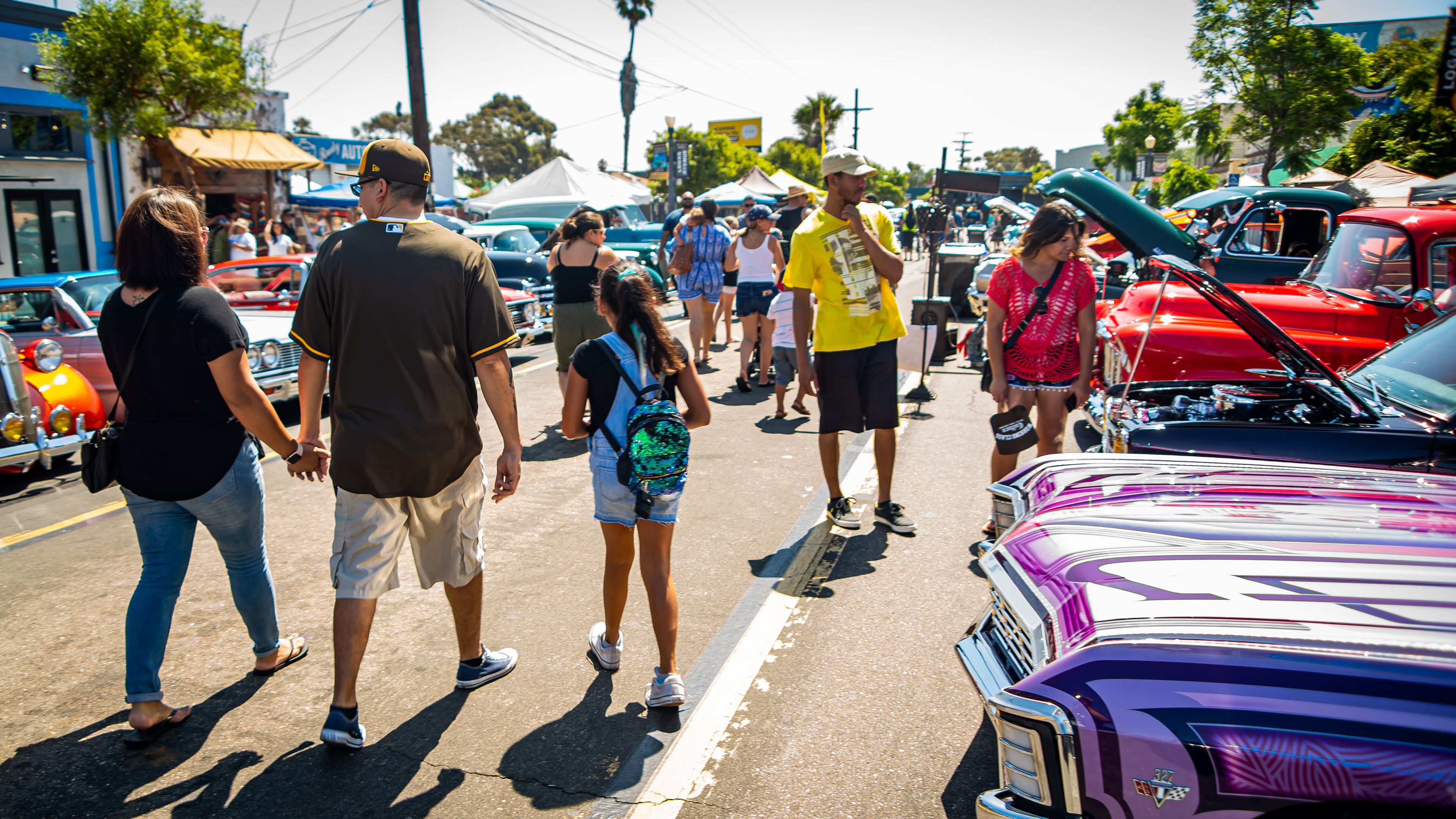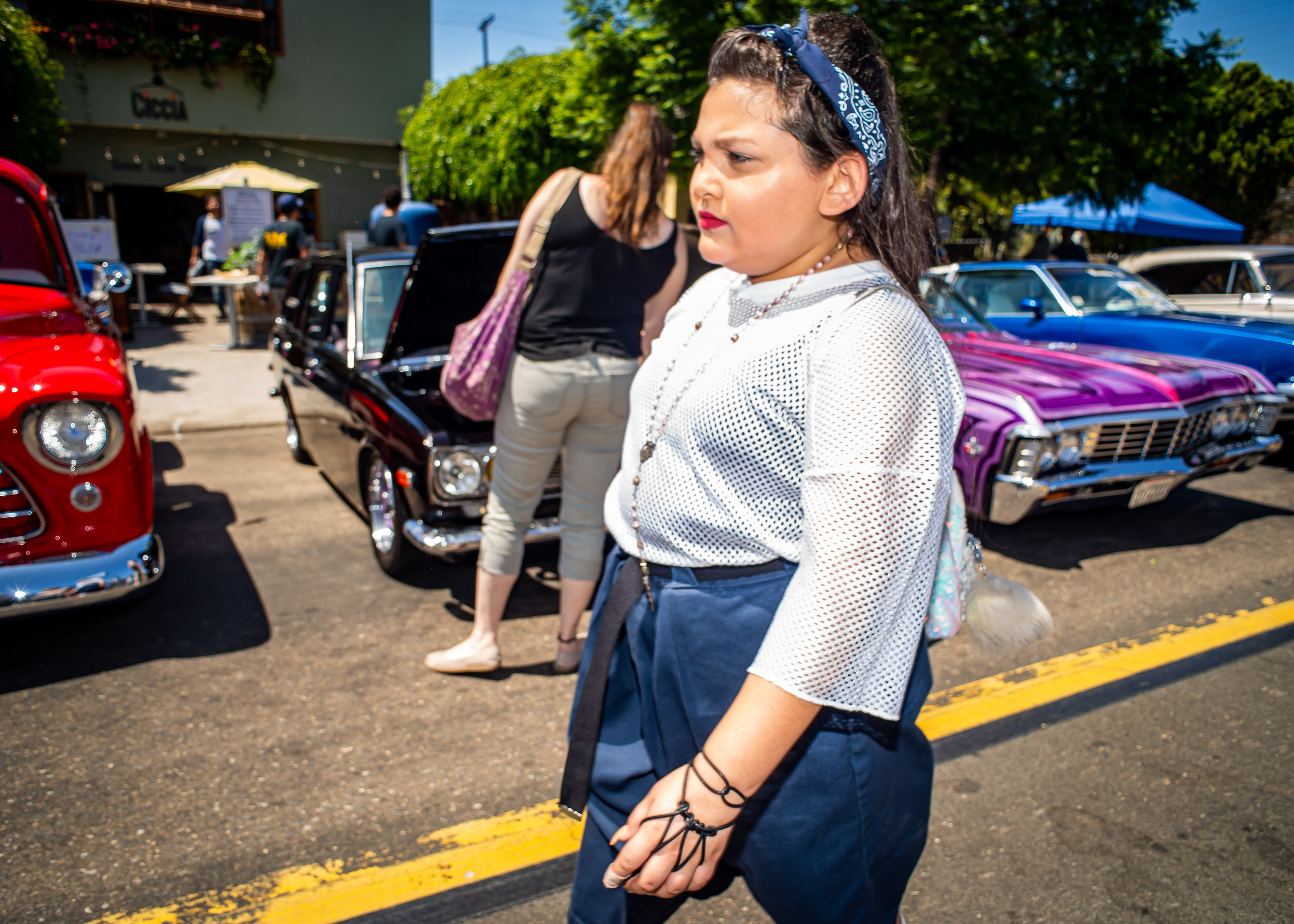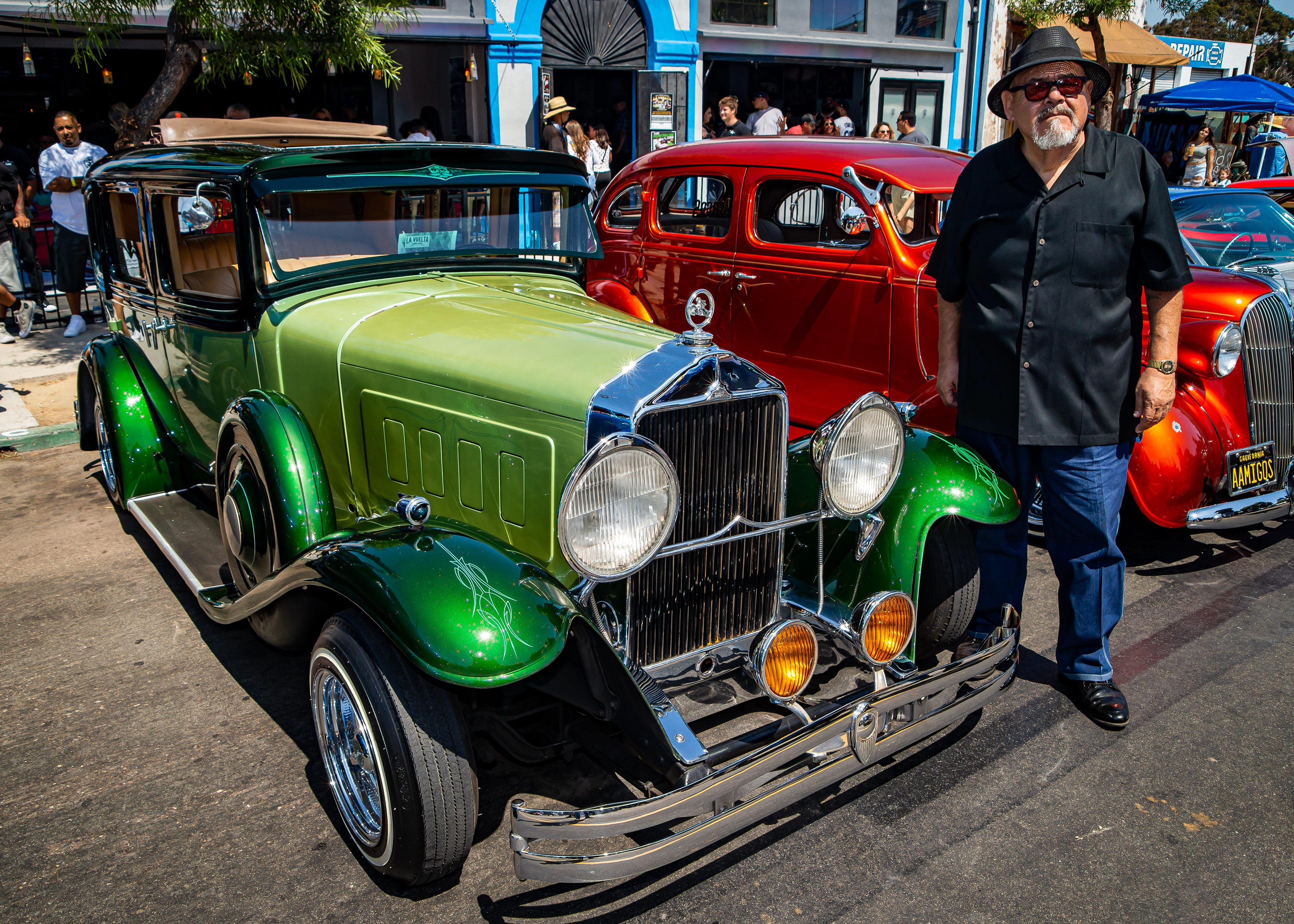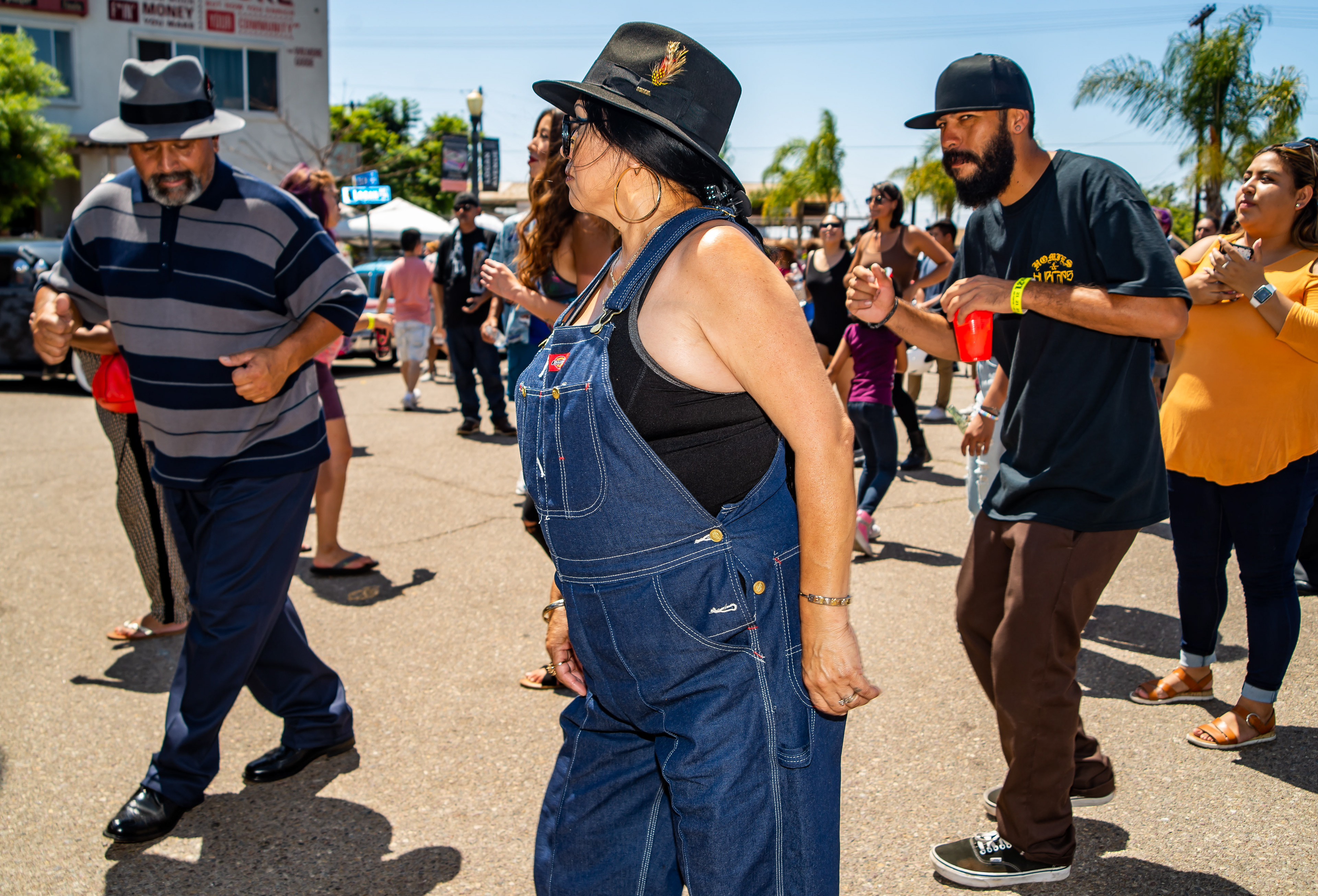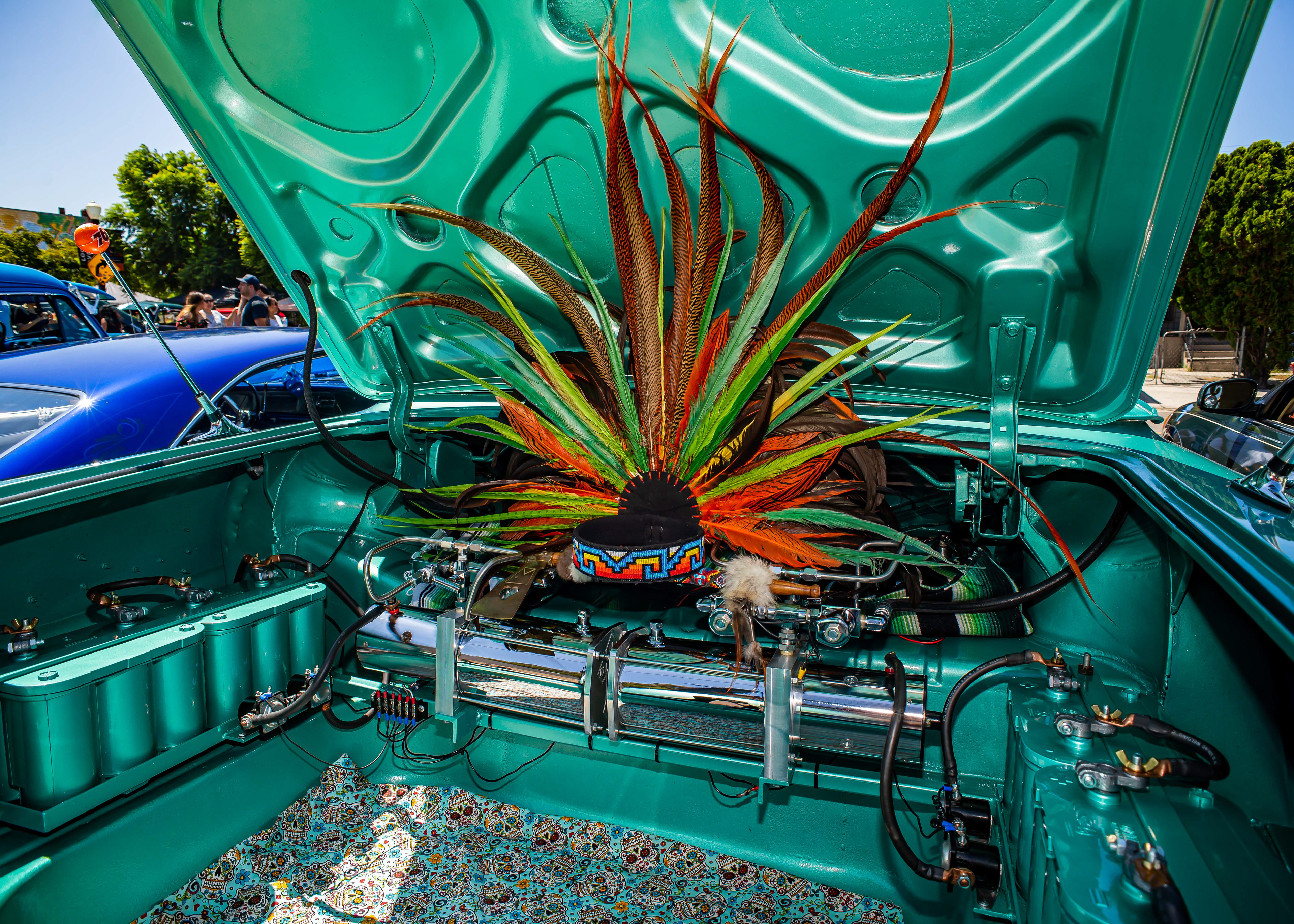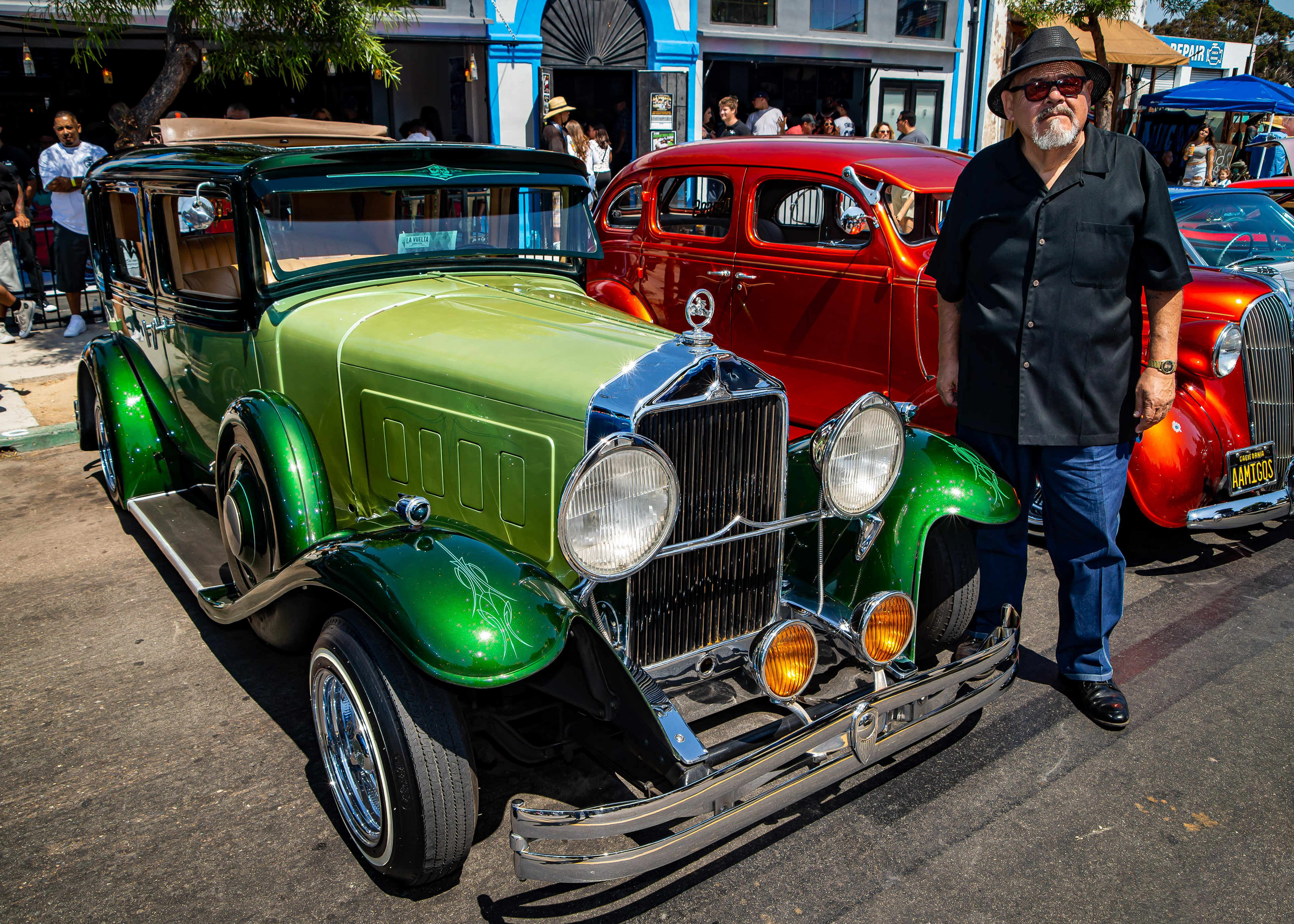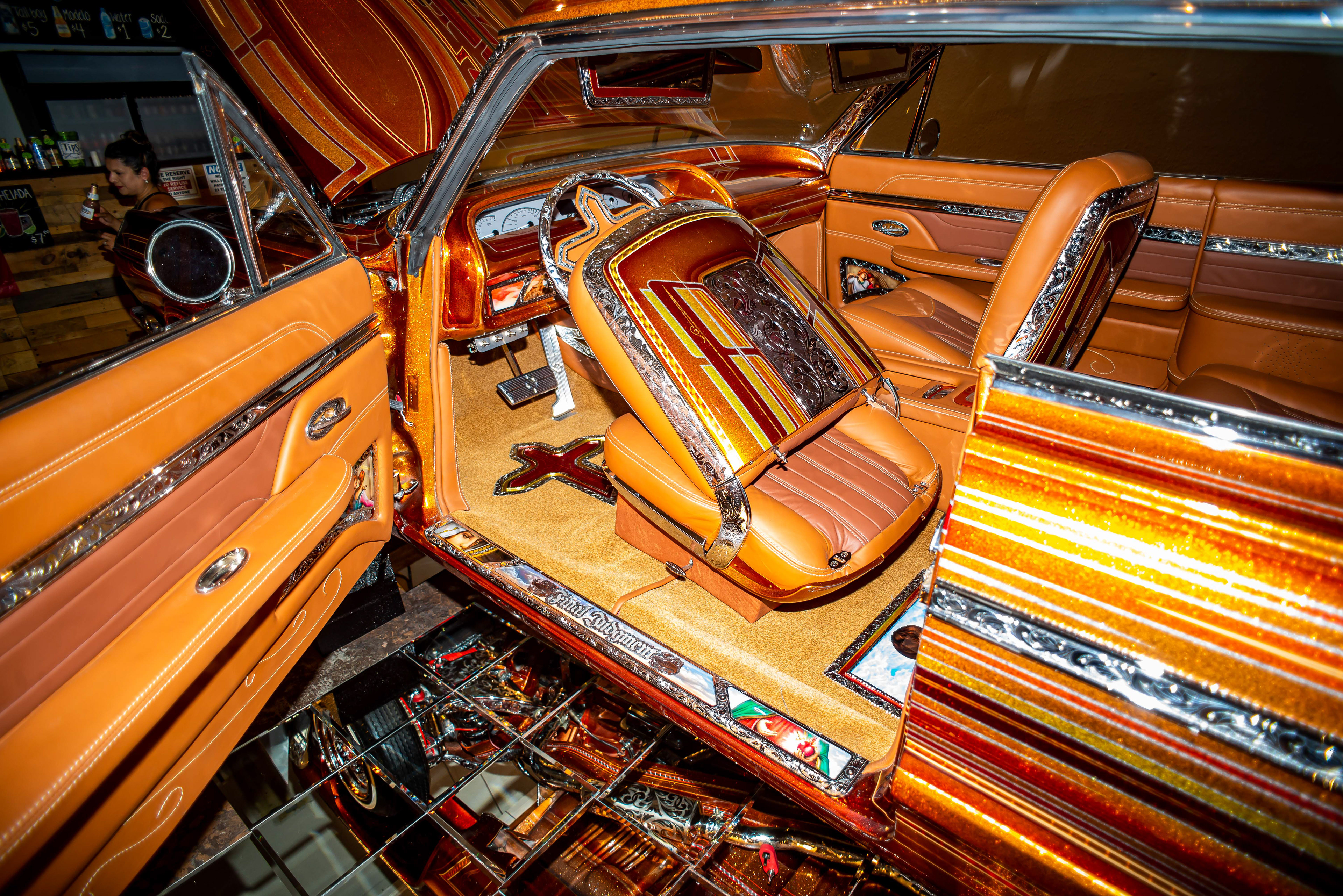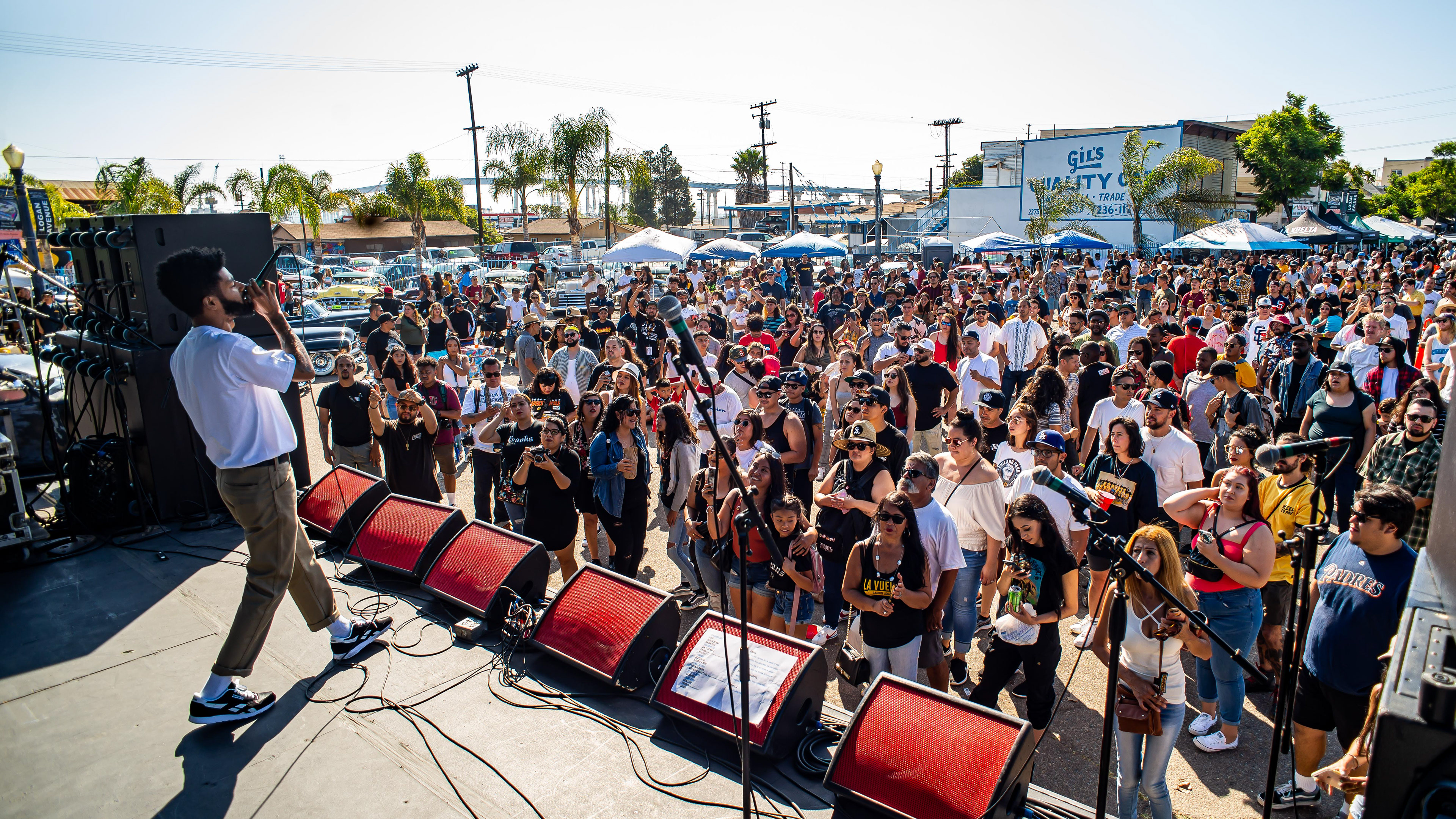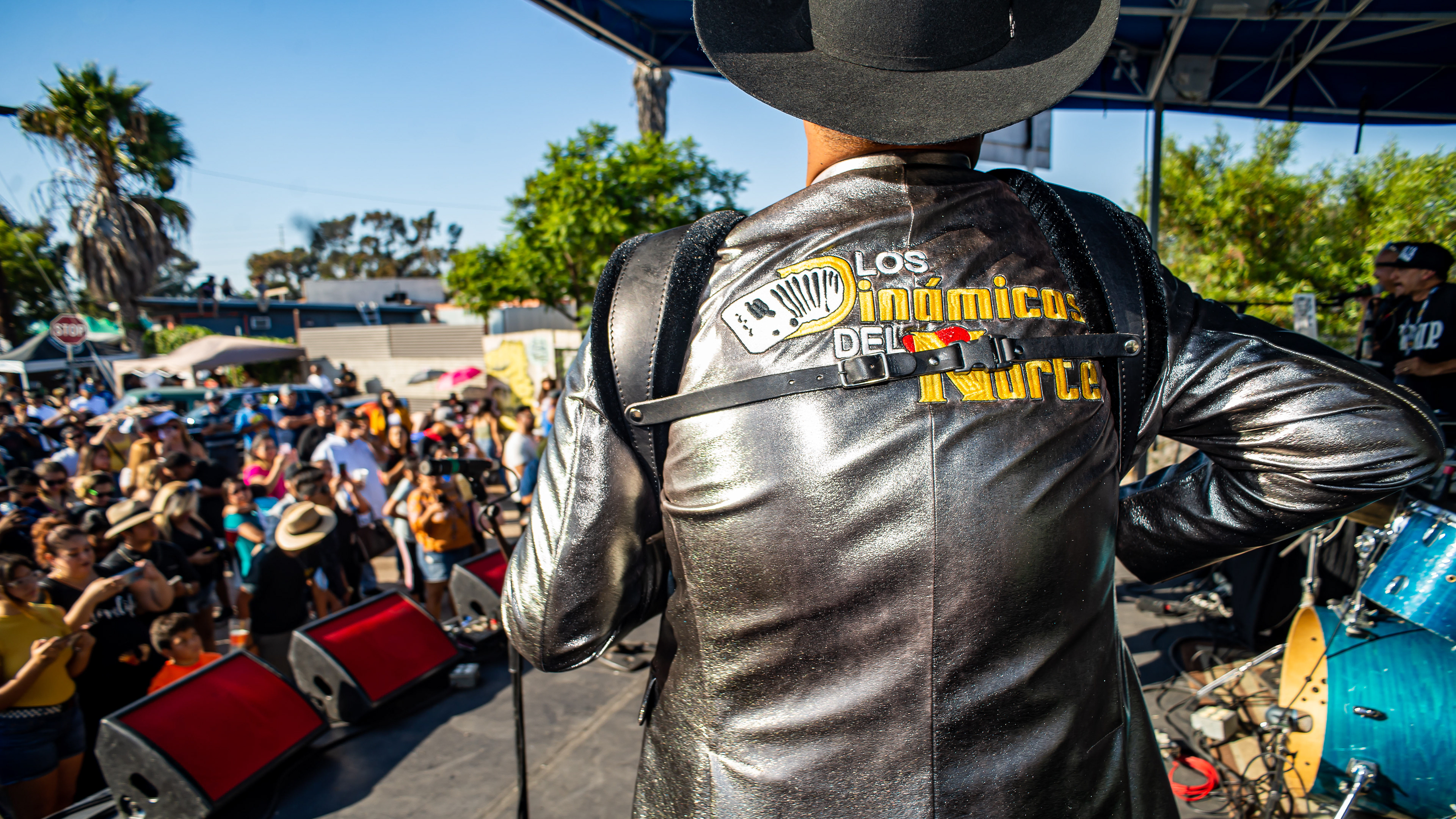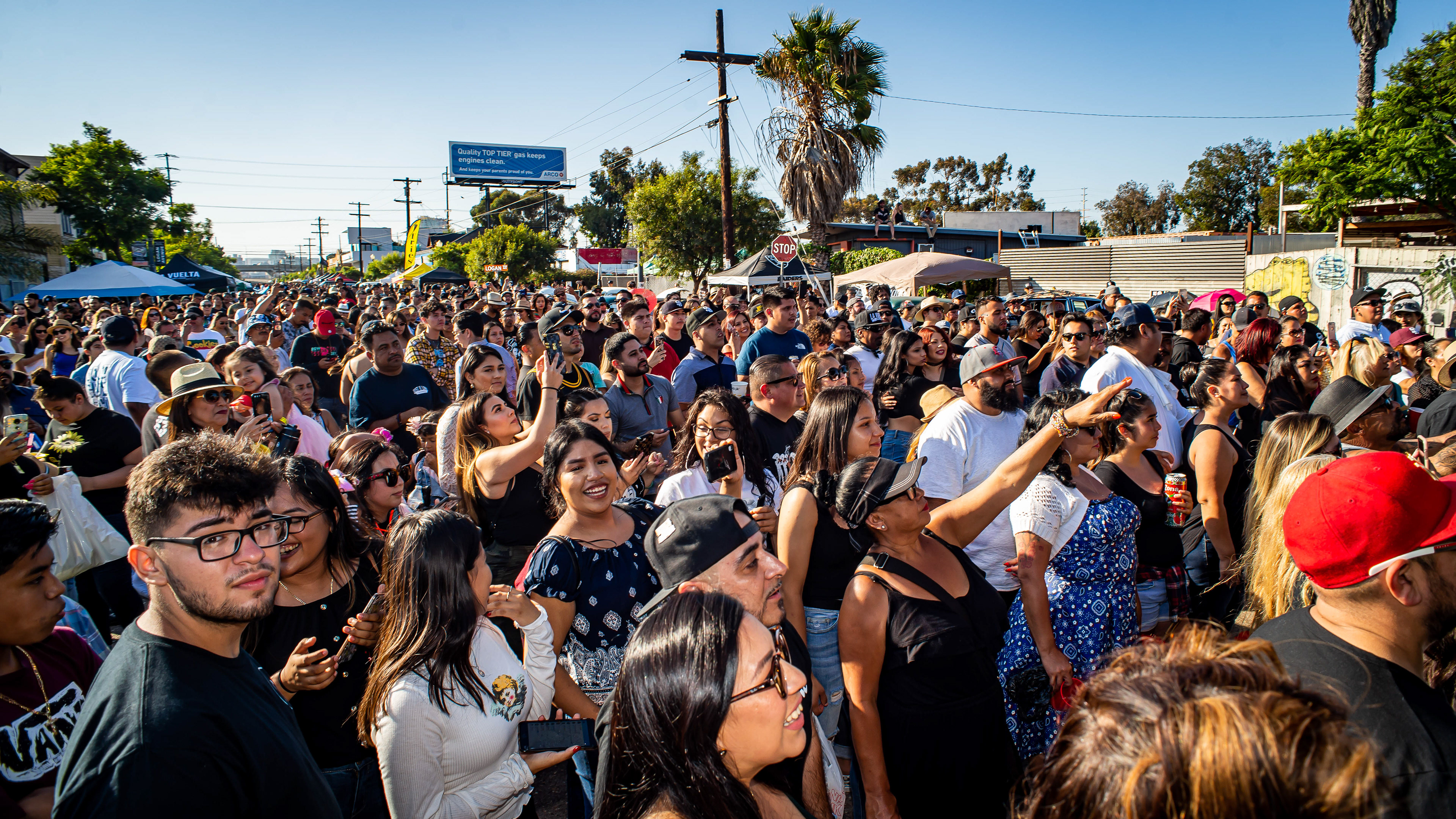 Medium is a local non-profit organization that is centered around educational workshops, lecture series, and portfolio reviews. Every October, the festival draws many photographers from across the country, and even internationally, to have their work reviewed by independent curators and collections, publishing houses, media outlets, and galleries. This year, Medium announced that they would be awarding scholarship for the first time. Their FOCUS Scholarship serves to help five photographers attend their annual review. As I was leaving the house today, I was notified that I was among the five picked. Not only would I be having my photos reviewed by industry professionals, but also, granted access to all lectures, workshops, including lodging at the hotel where Medium will be hosted. This will be a new experience for me as I've never had a review of my artwork before. I'm excited and cannot wait to learn about what more I can do with my photography.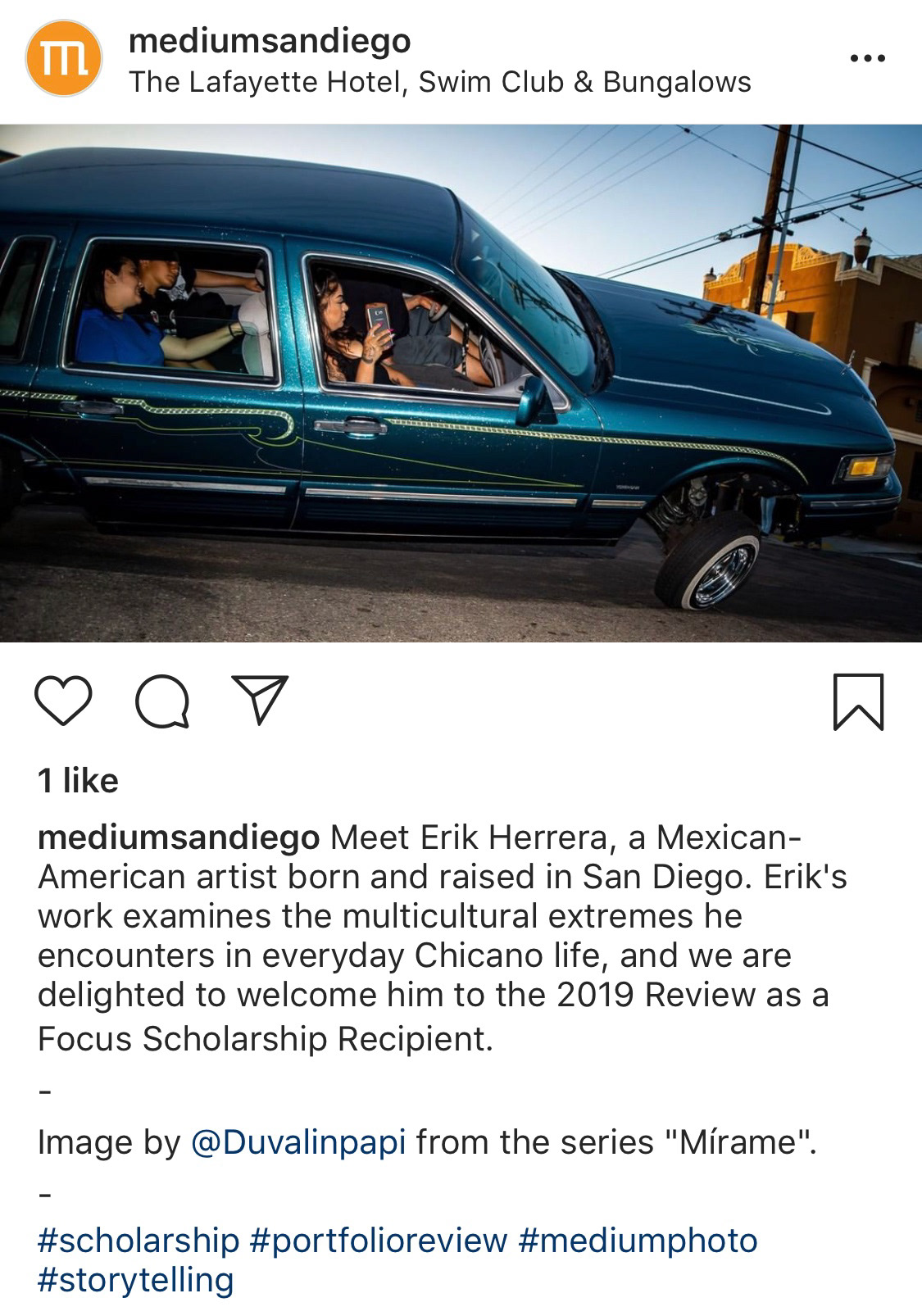 Pushing trips further north up the California deserts with my friend Monica was something we both had been wanting for a while. We occasionally take trips through the California deserts together and photograph what we find interesting, and to also find inspiration. Soon after entering the park roads, I almost hit a deer. After that, while preparing our campsite a handful of deer began to approach our site to feed on the plants surrounding us. The following morning, we cooked a light breakfast and started exploring the trails along the lake. The water was fairly still during the day with many bees pollinating the poppy flowers throughout the walk. I missed the smell of campfire, dirt, and sweat on my body. Many things keep reminding me of my abuelos ranch back in Mexico.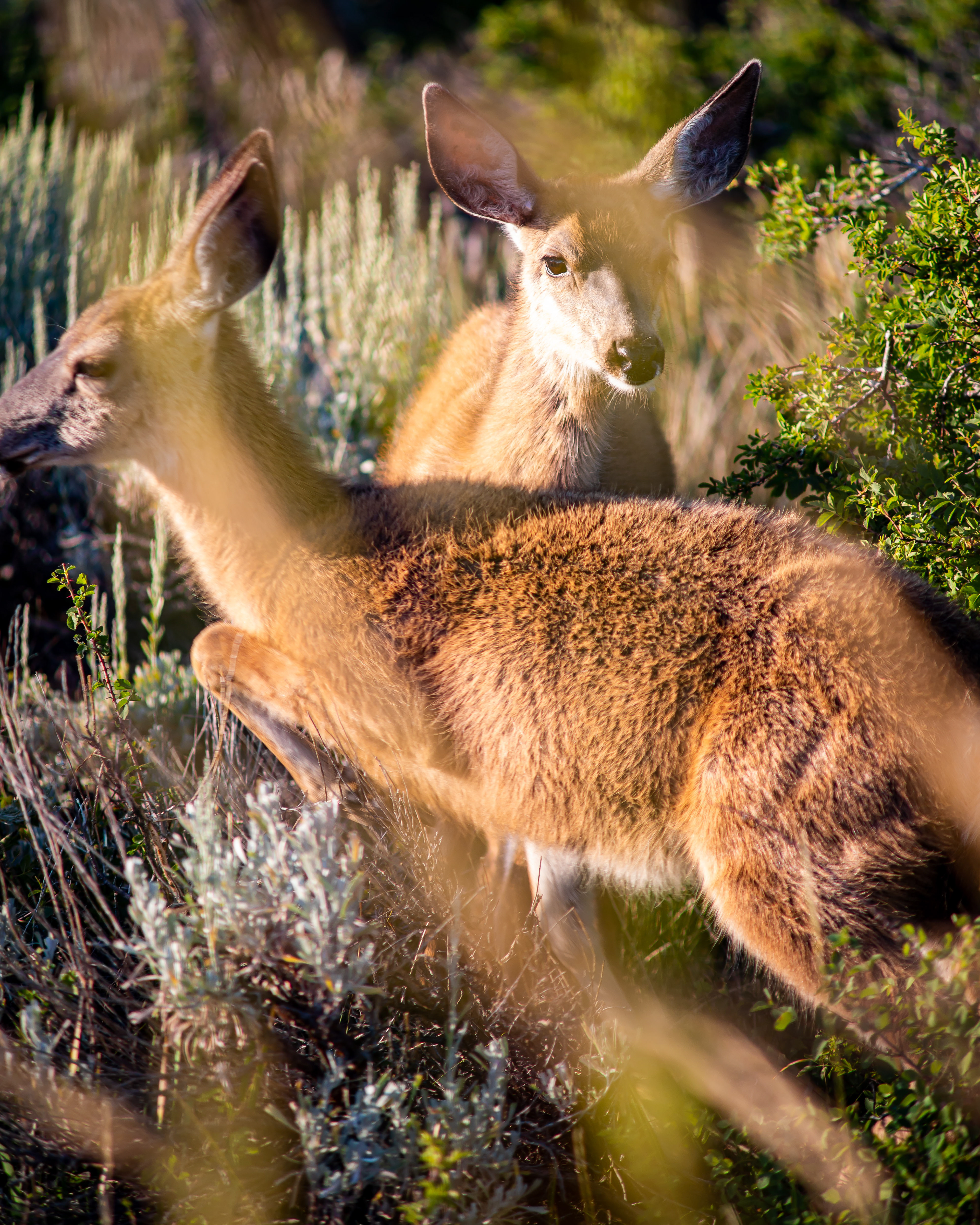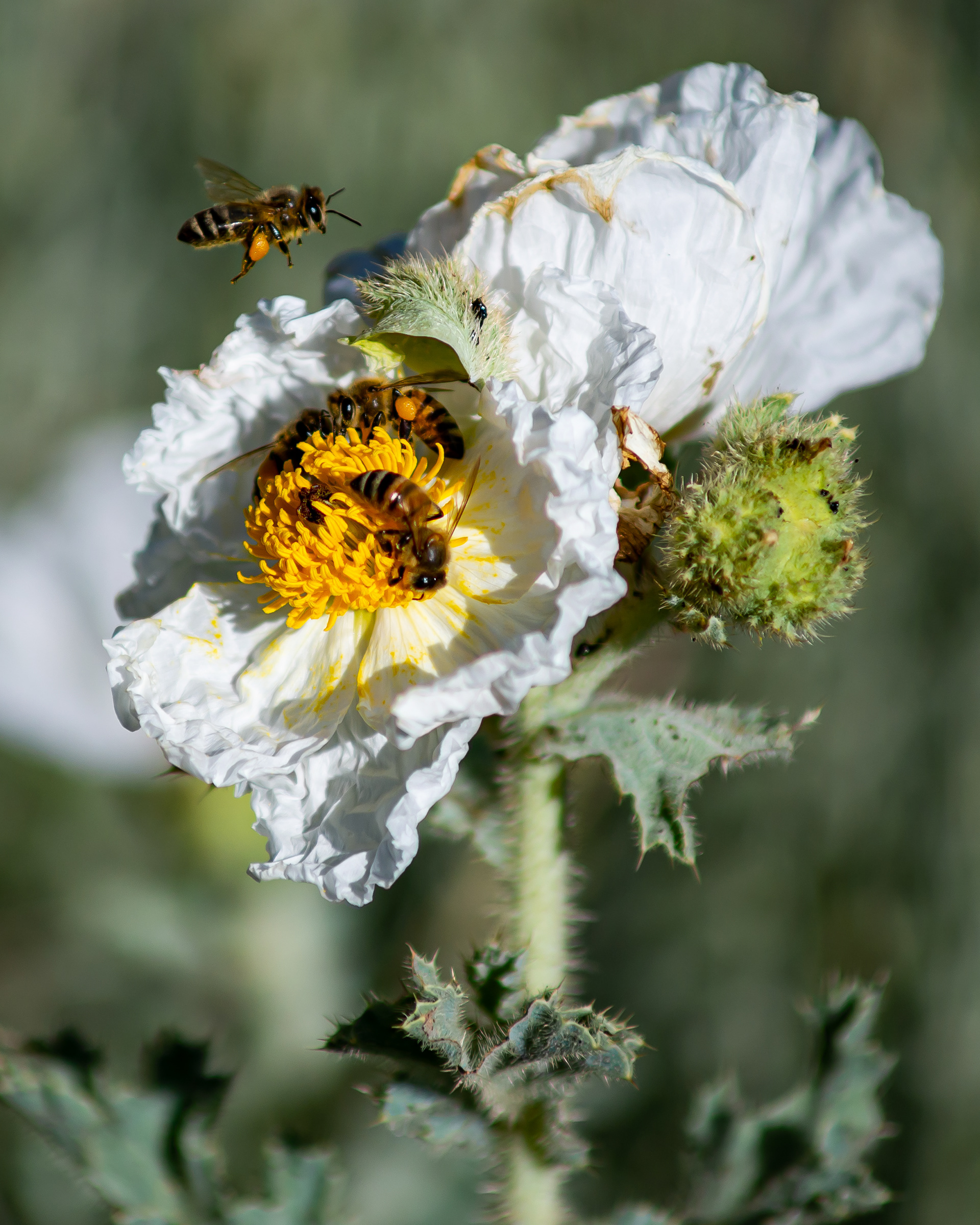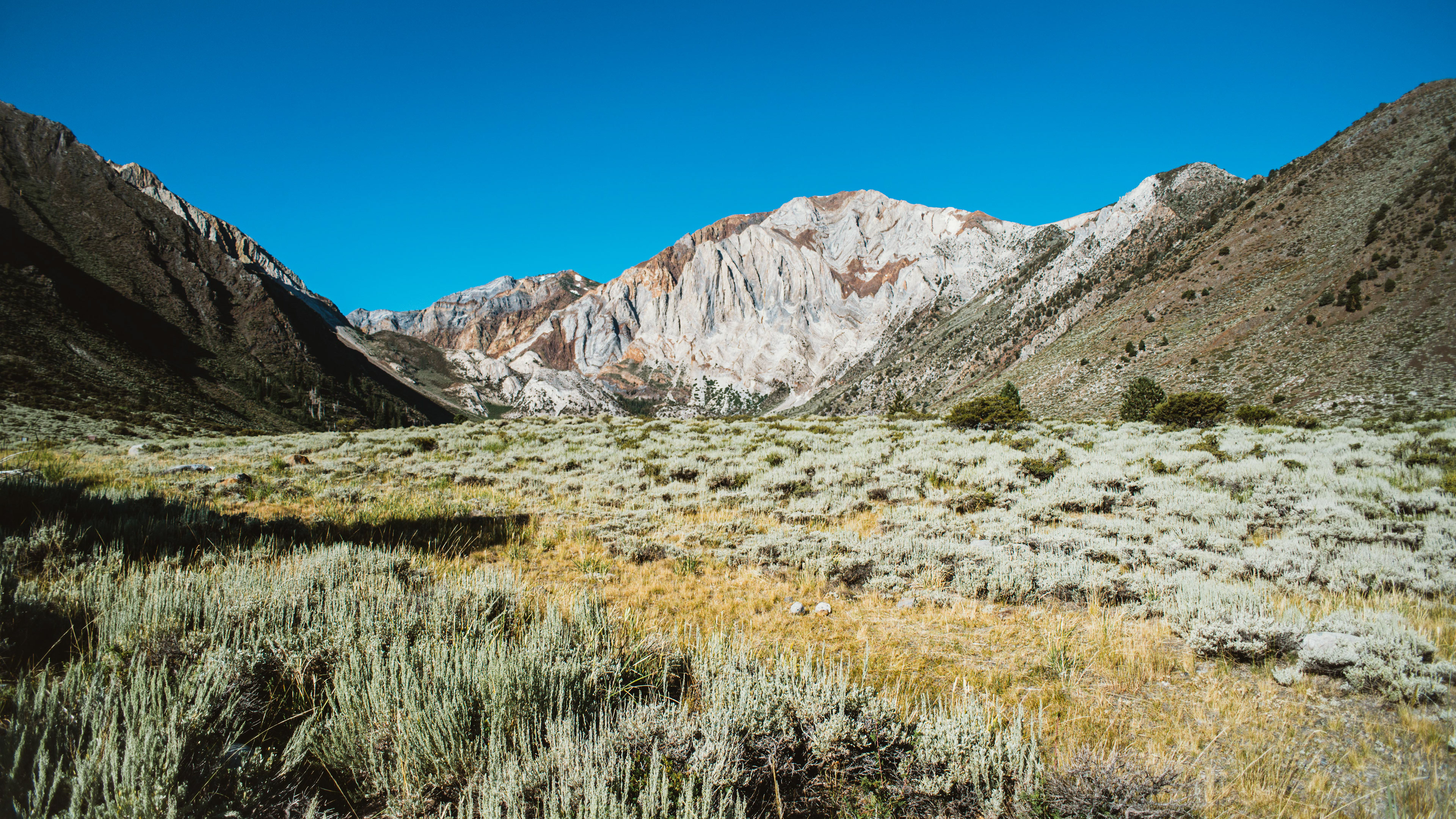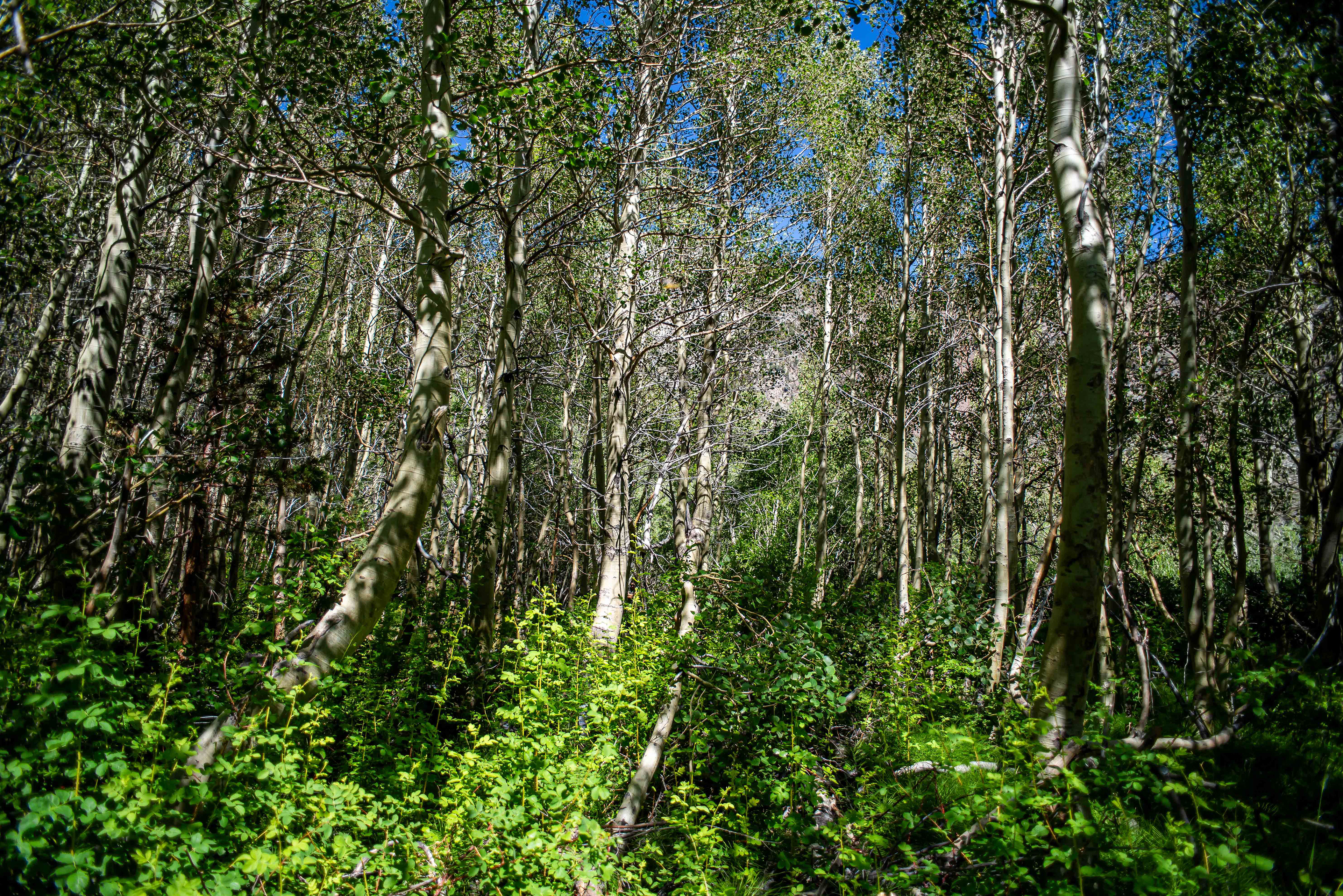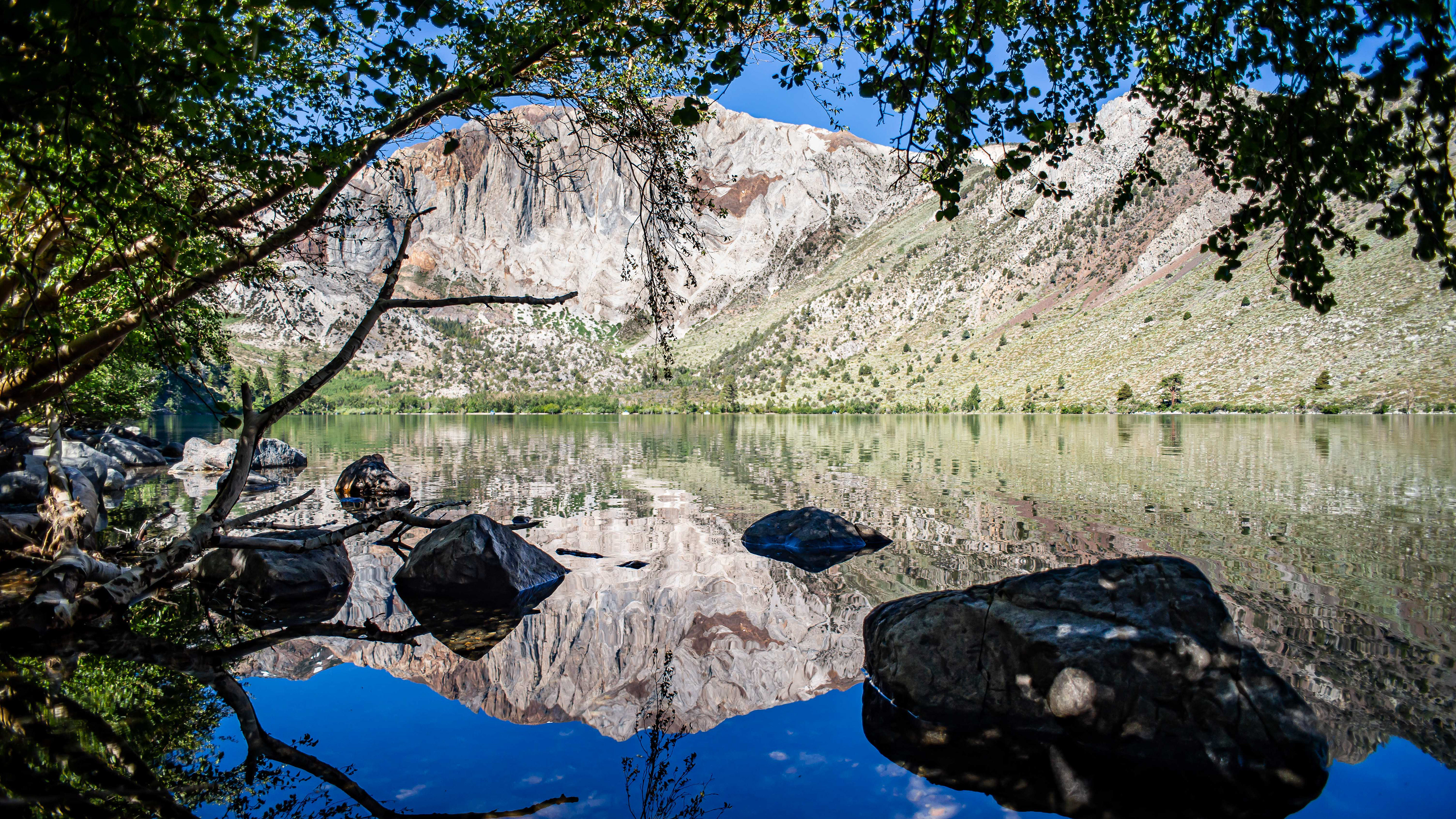 WEDIDIT's 2nd Annual 10th Anniversary
Due to an error, last years 10th anniversary show was off by a year. Not my fault, I just take the pictures. I drove up to L.A. to hangout and photograph the friends with WEDIDIT. This was the first time I shot back-to-back with them, and as always, is a very fun time. The second night of shooting took place in San Diego, and I was happy to see how well received the crew was.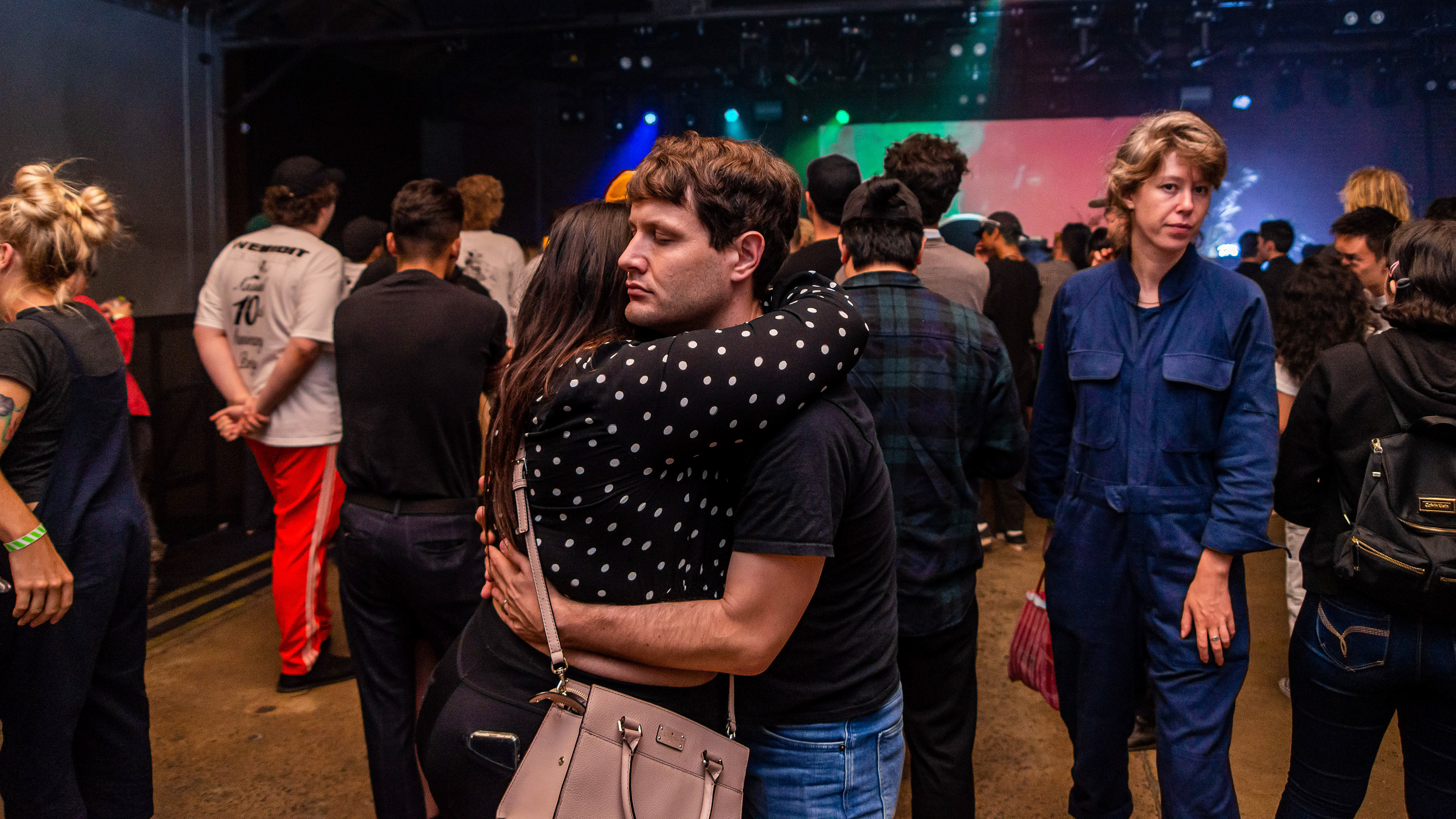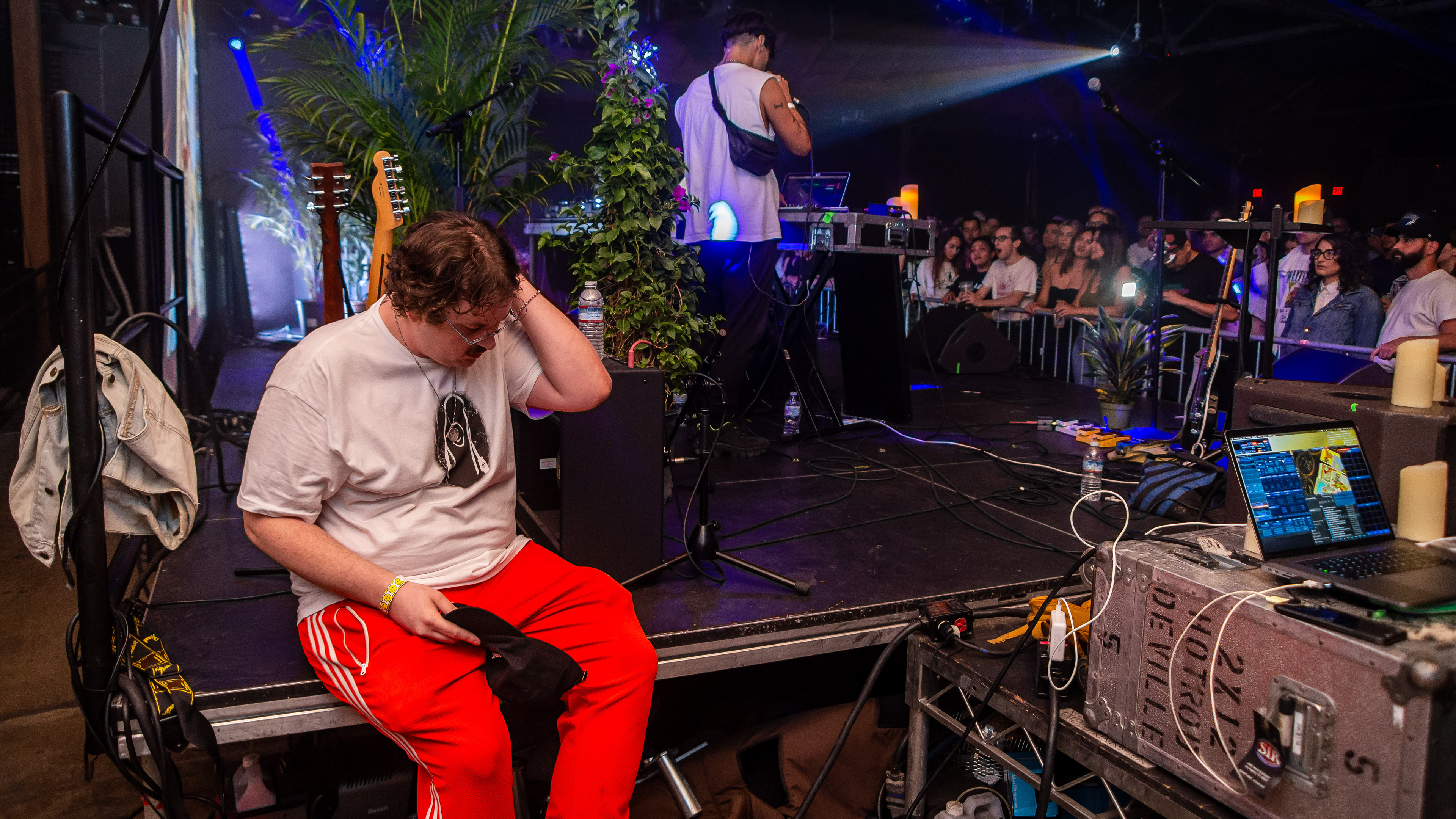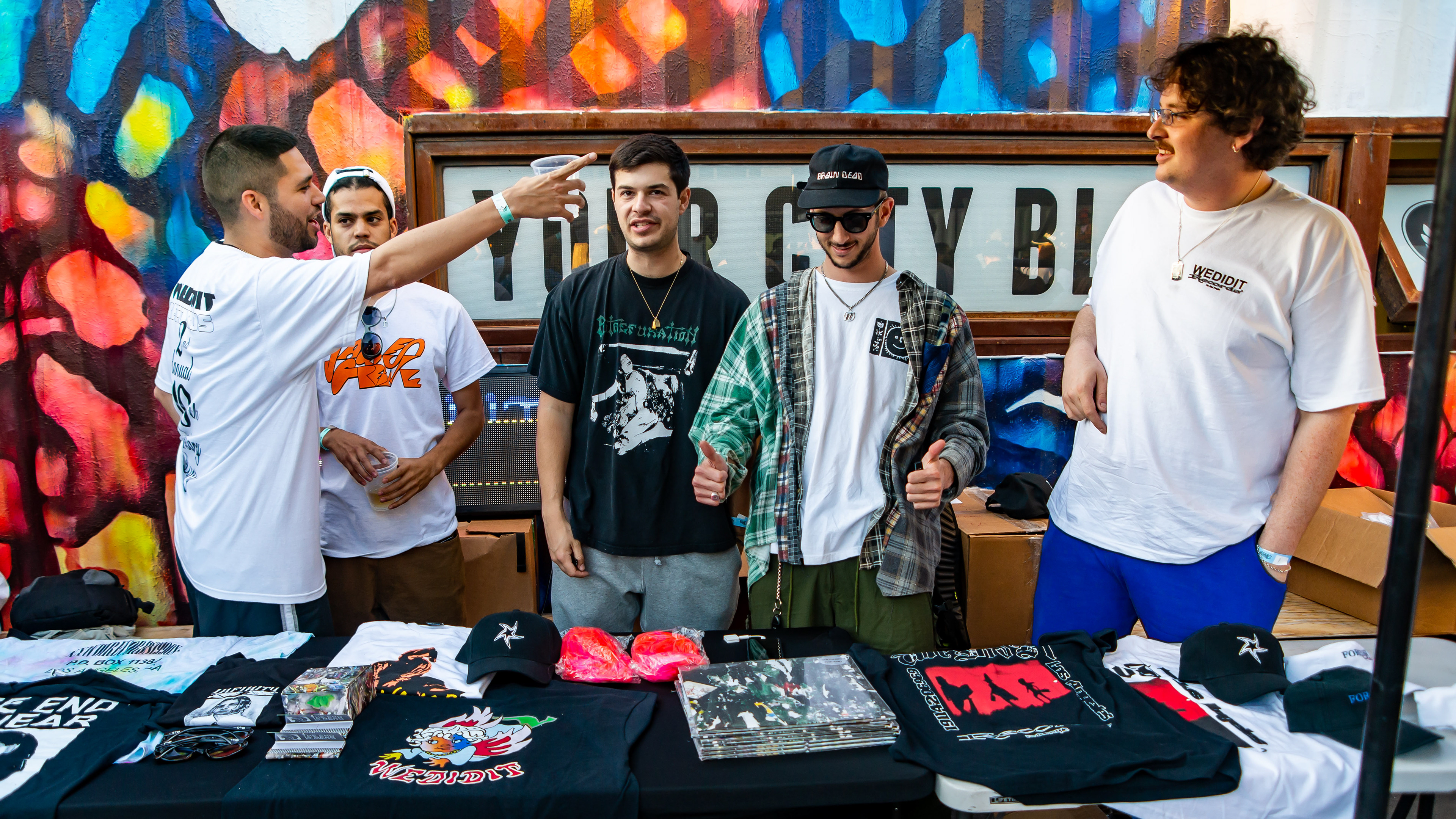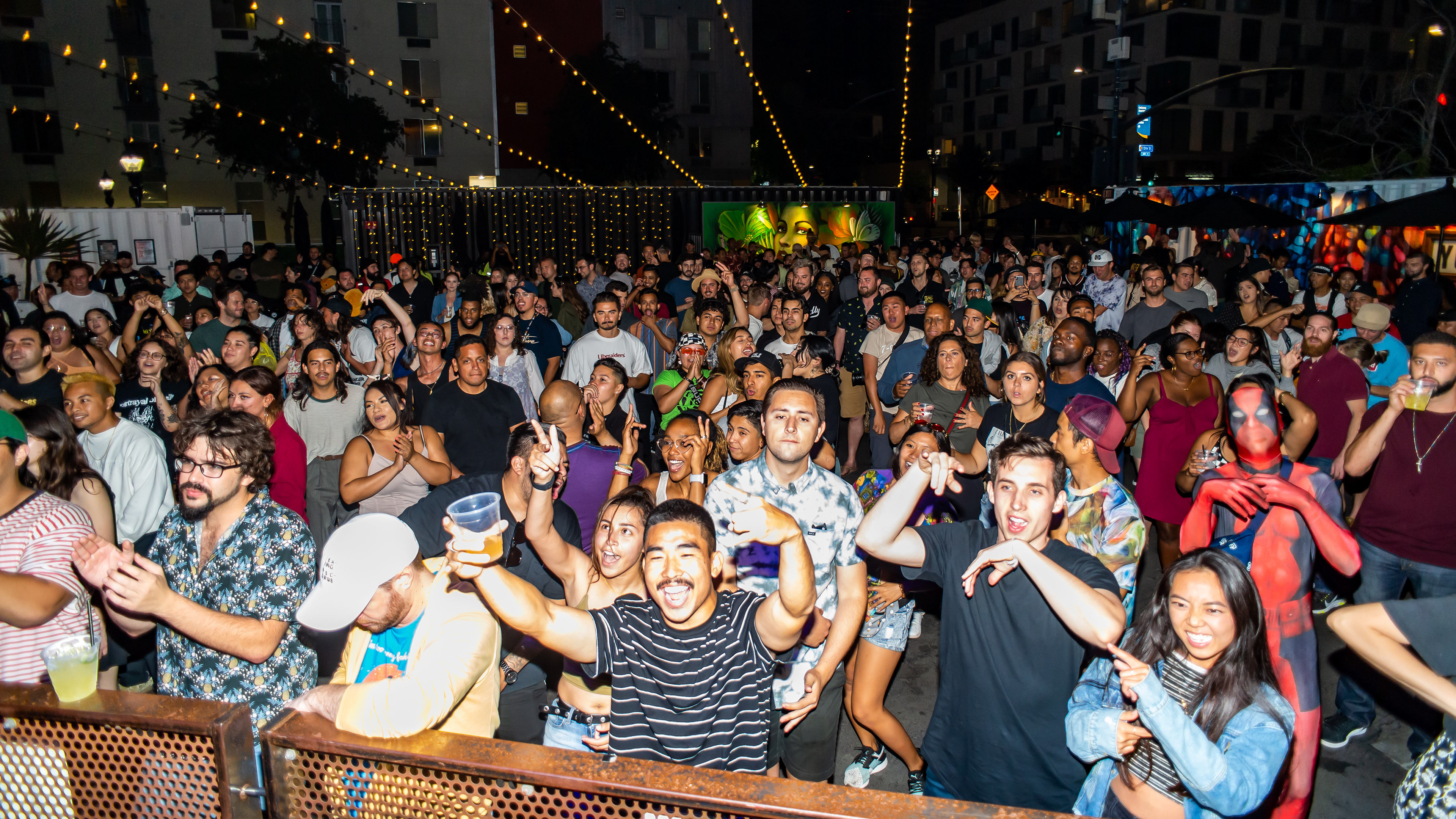 Unfortunately, I did not table today at TJZF. While I did order my prints and zines, they did not arrive in time for the festival. My friend, Monica(@tacosdeluna), was able to utilize our entire table while I walked around to take pictures of the event.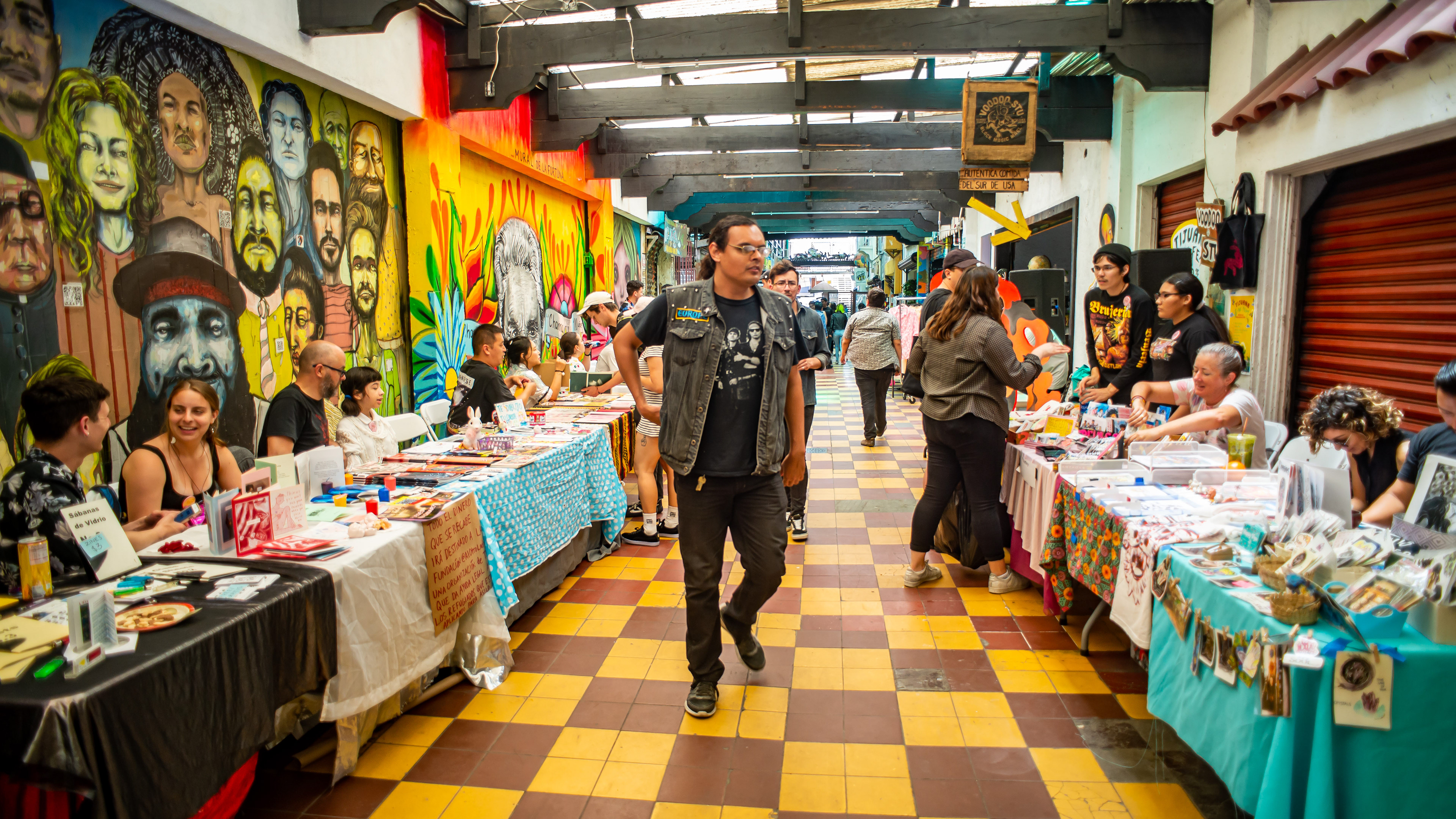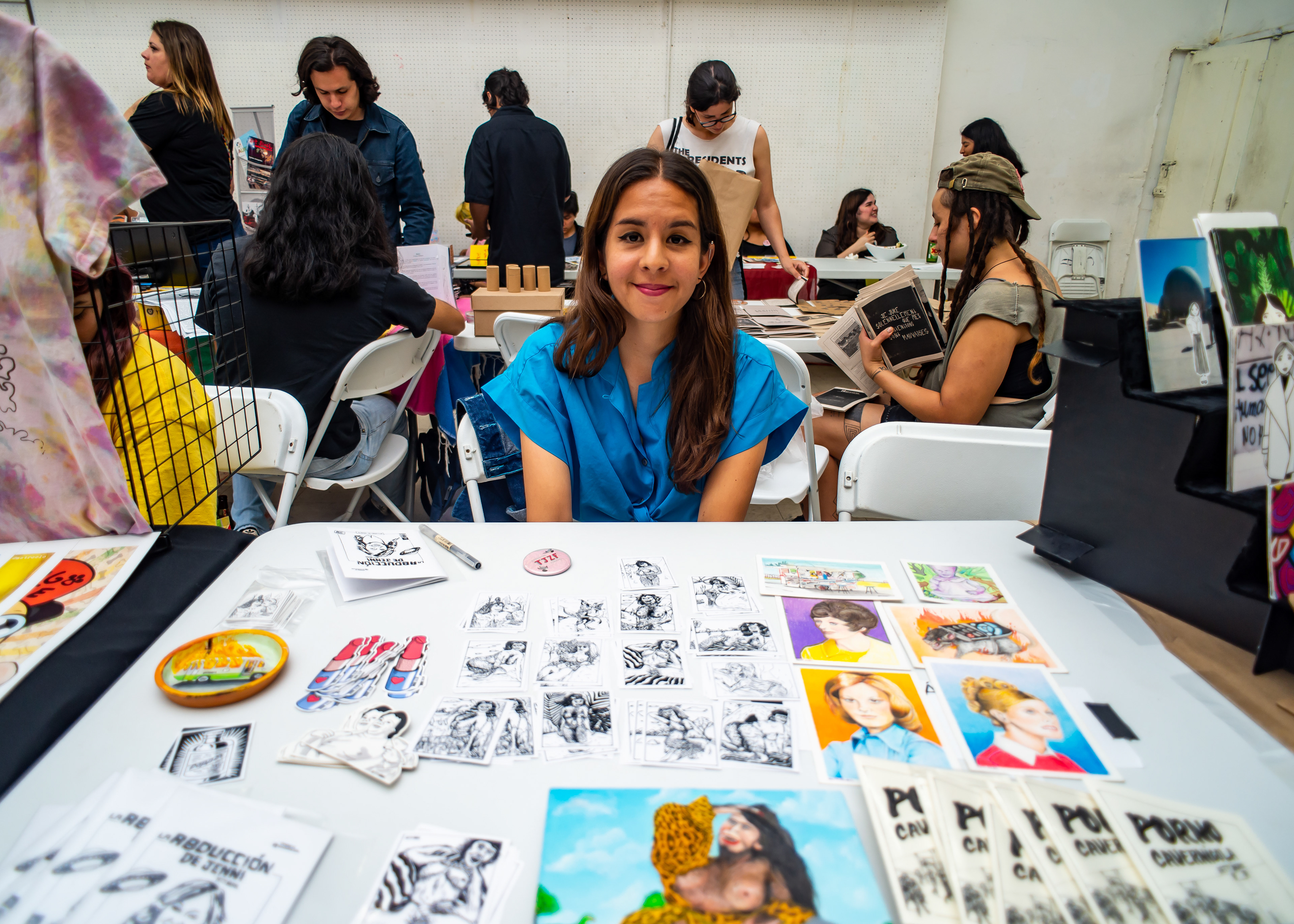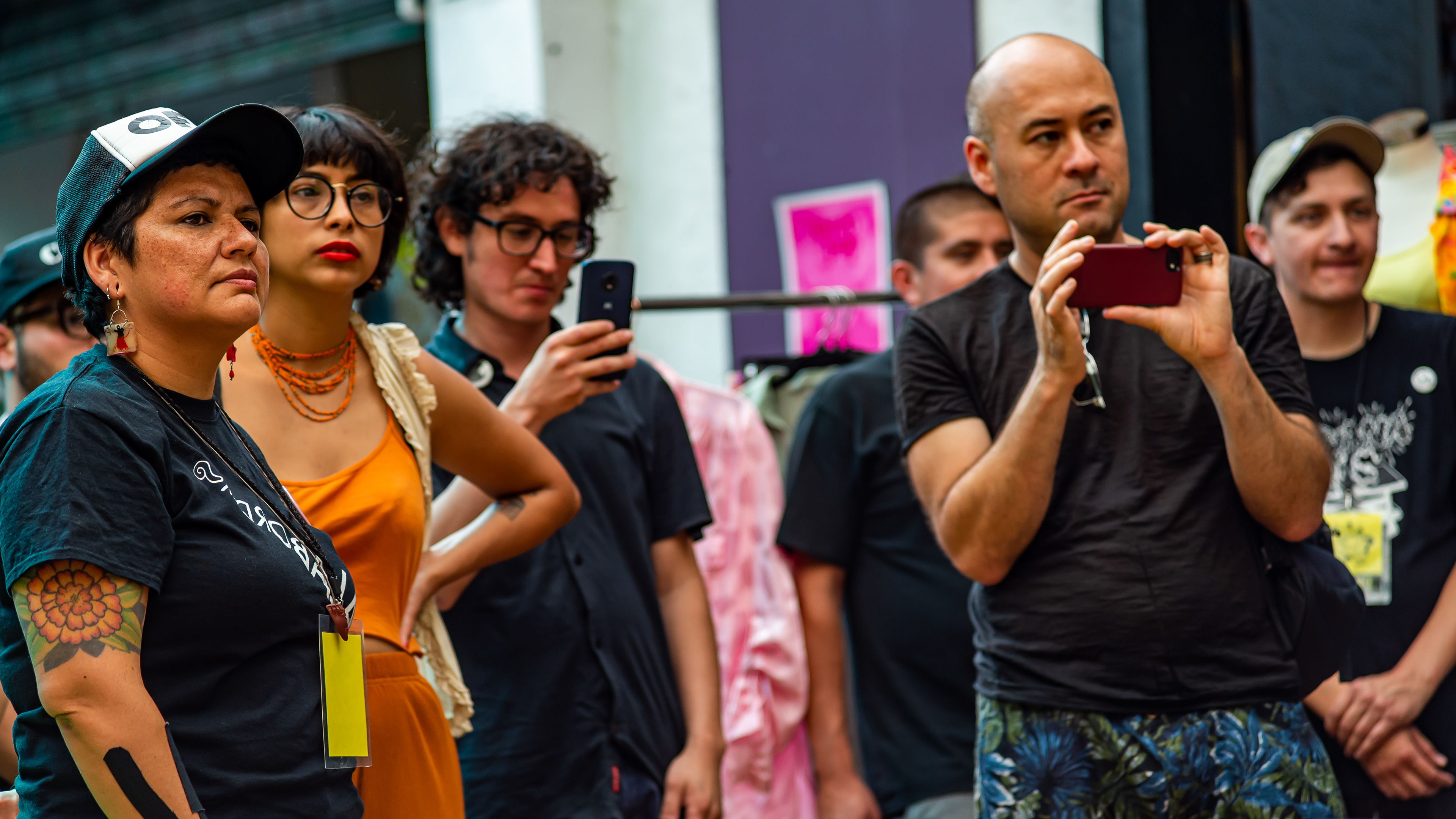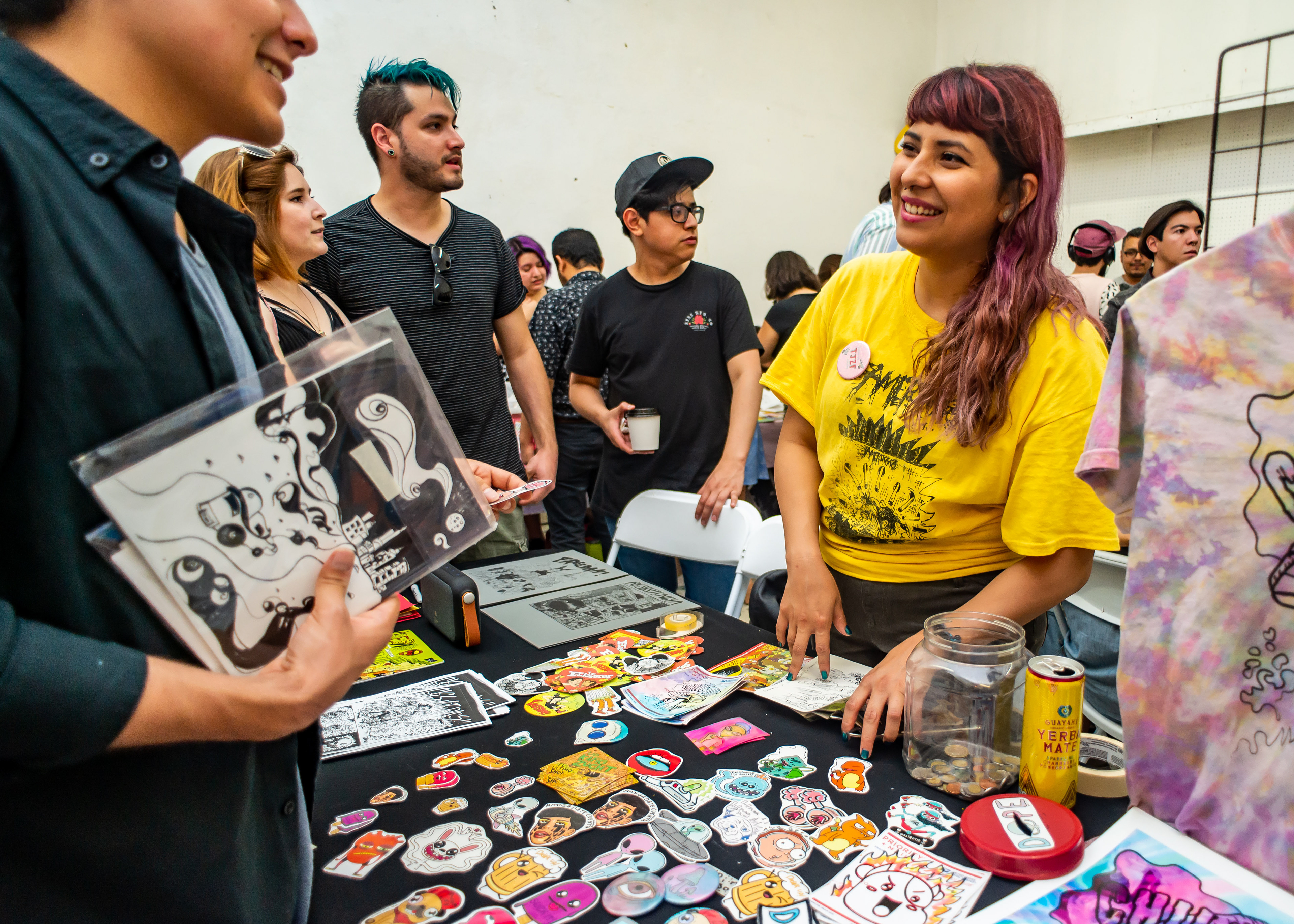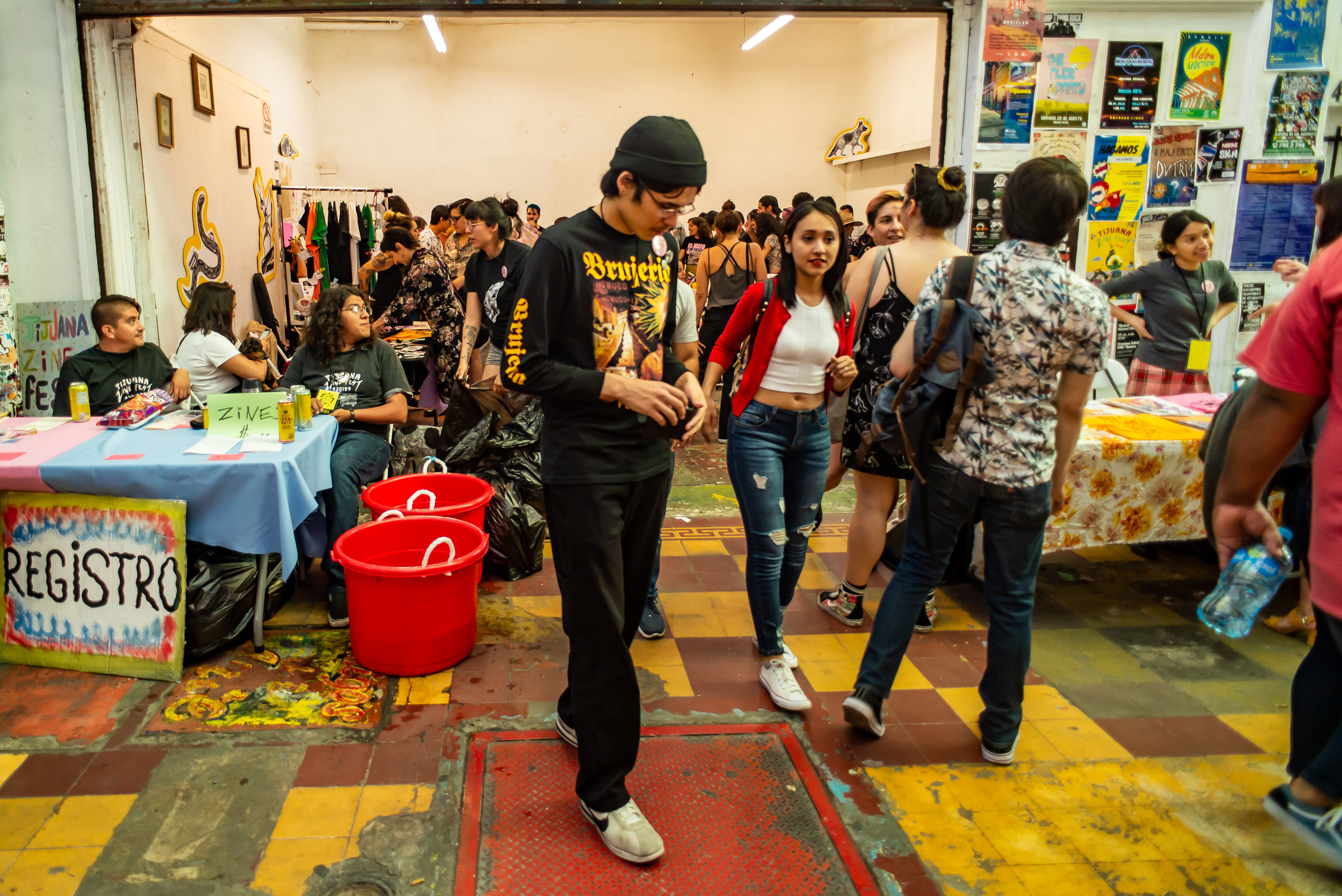 A march/protest held in Larsen Field drew attention to a couple of the most controversial issues currently surrounding our country's immigration dilemma. The separation of families, and children being contained inside migrant detention centers. The march was lead from Larsen Field, all the way to the San Ysidro-Tijuana, Mex. border. Small groups of protesters settled on the pedestrian bridge linking San Diego to Tijuana. The crowd listened to organizers speak about the injustices, border violence, deaths, and to share the stories of some who've recently tried to make the trip to America.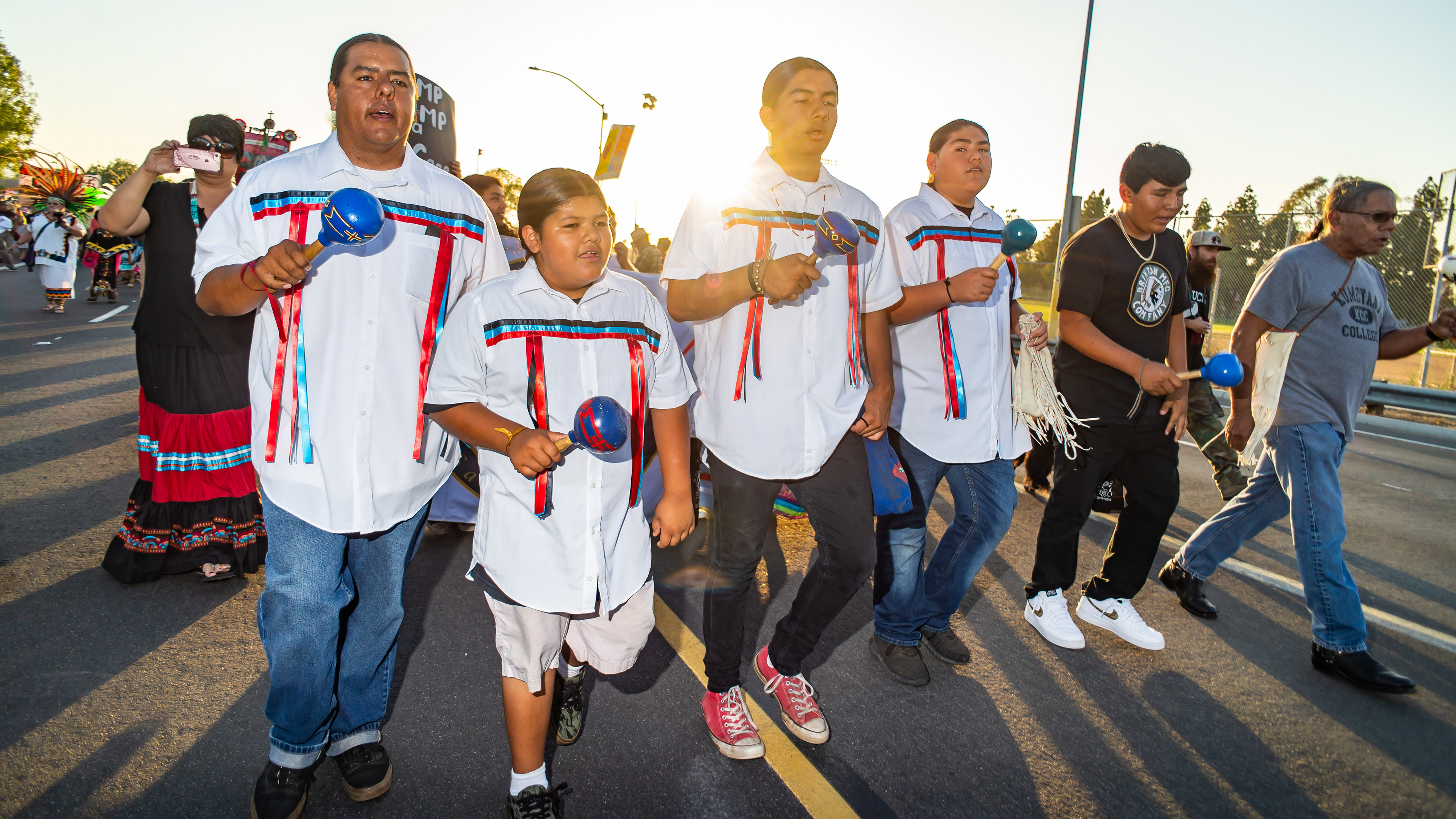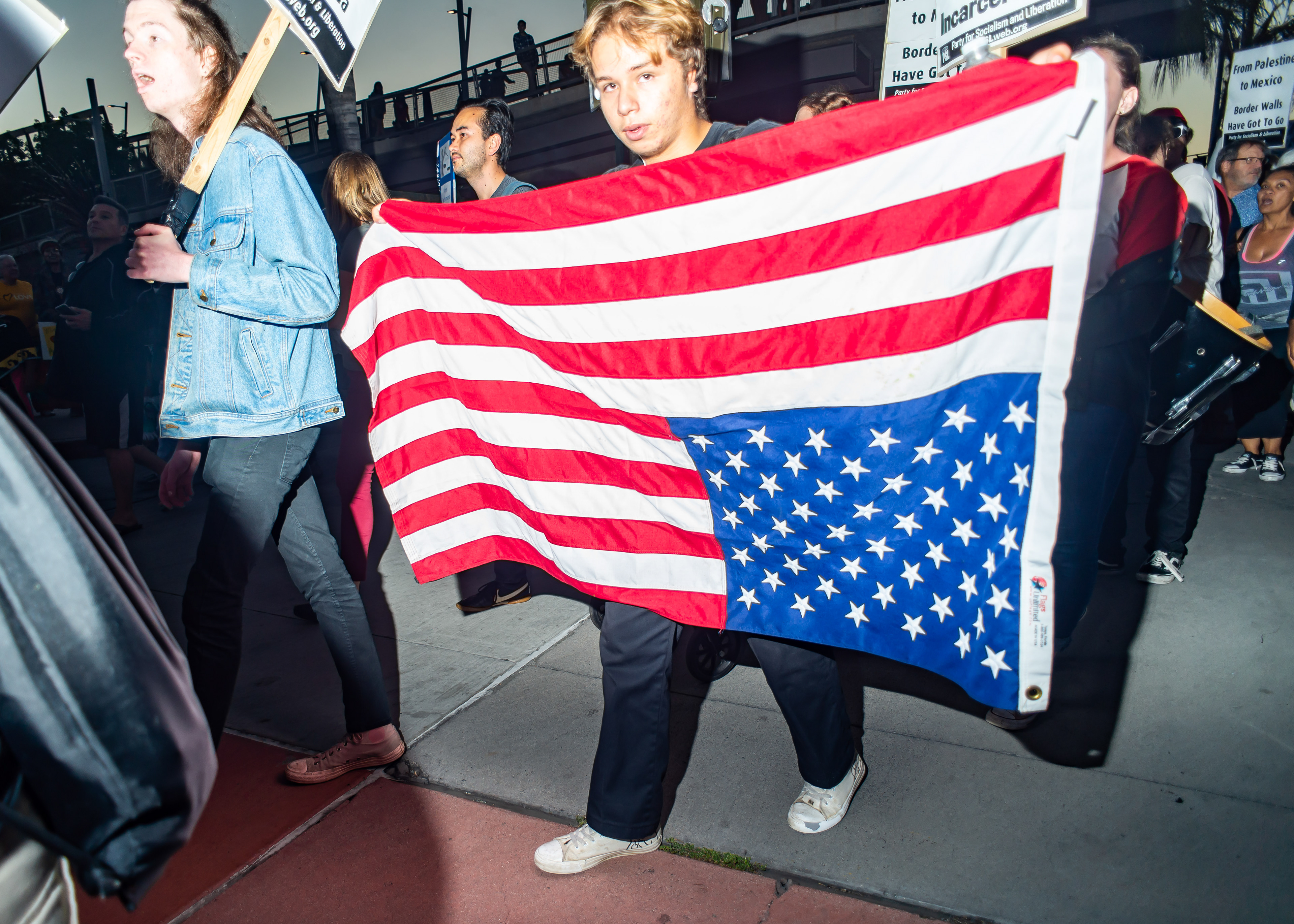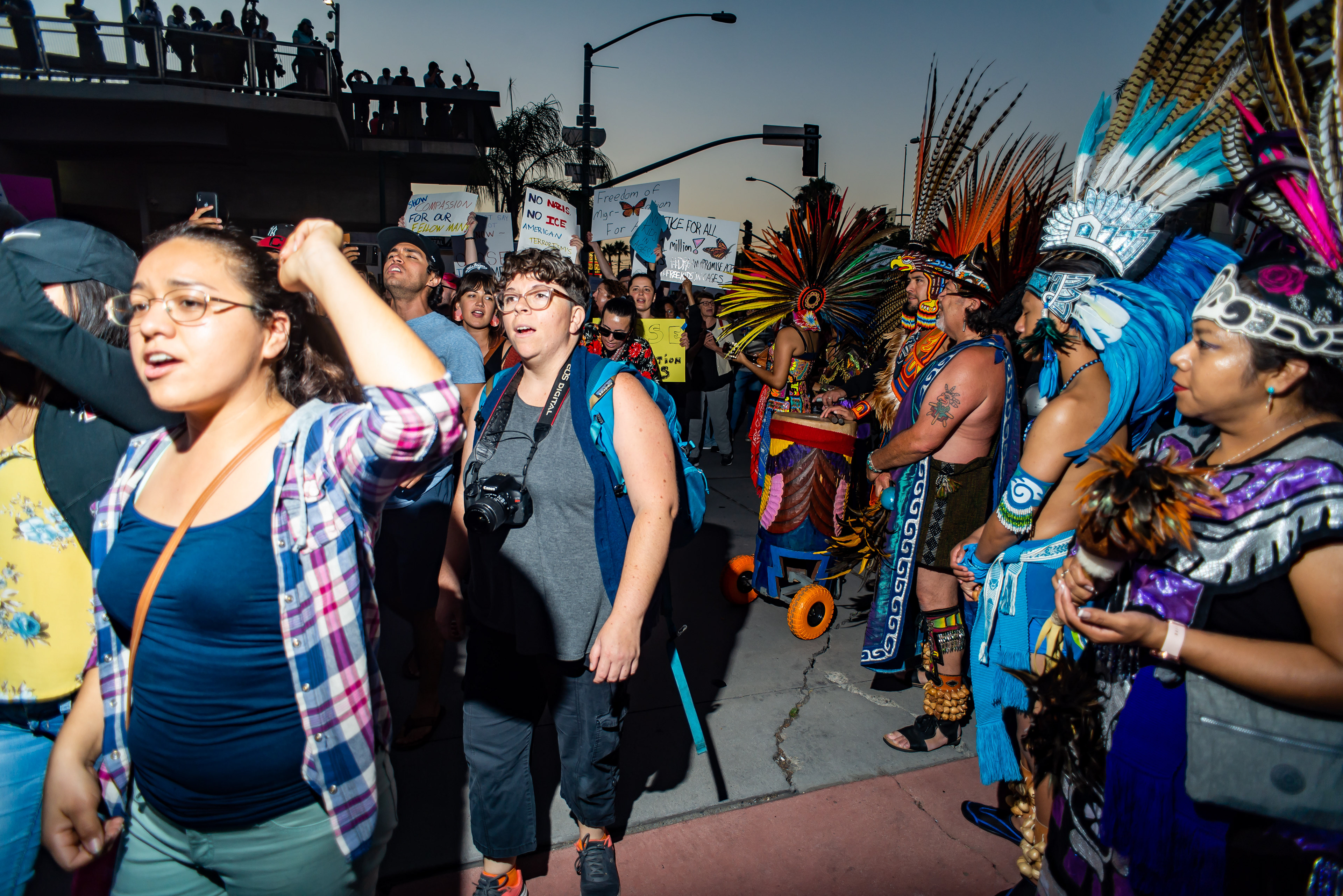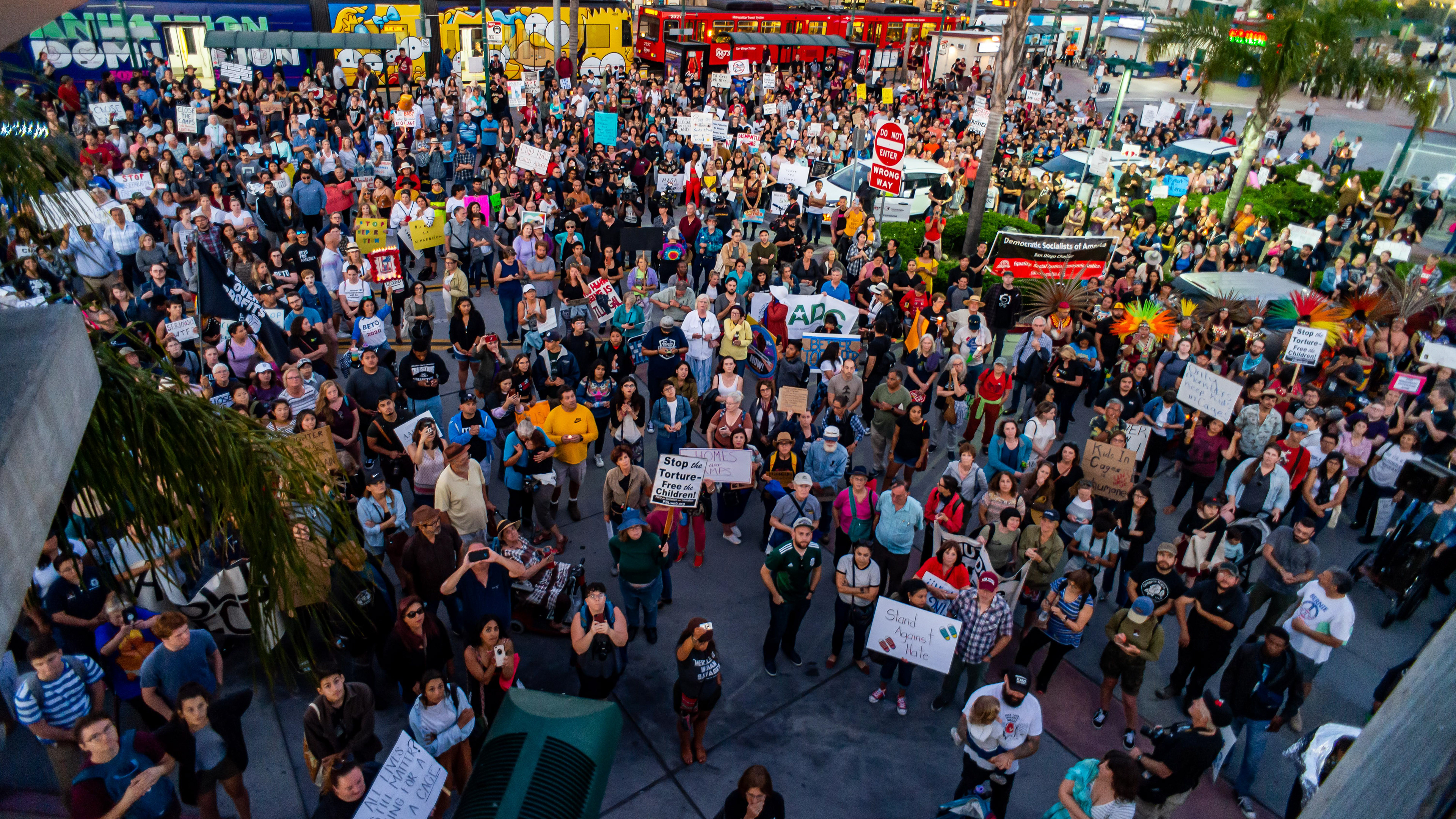 Wicho, for La Vuelta, was kind enough to allow for me to meet and photograph the legendary Chicano rapper Lil' Rob for their special La Vuelta fundraiser. All the money raised was for a youth scholarship, so I was more than happy to volunteer as their photographer. Rob took some time after his set to meet his local fans, and so I could photograph him inside his friends custom impala.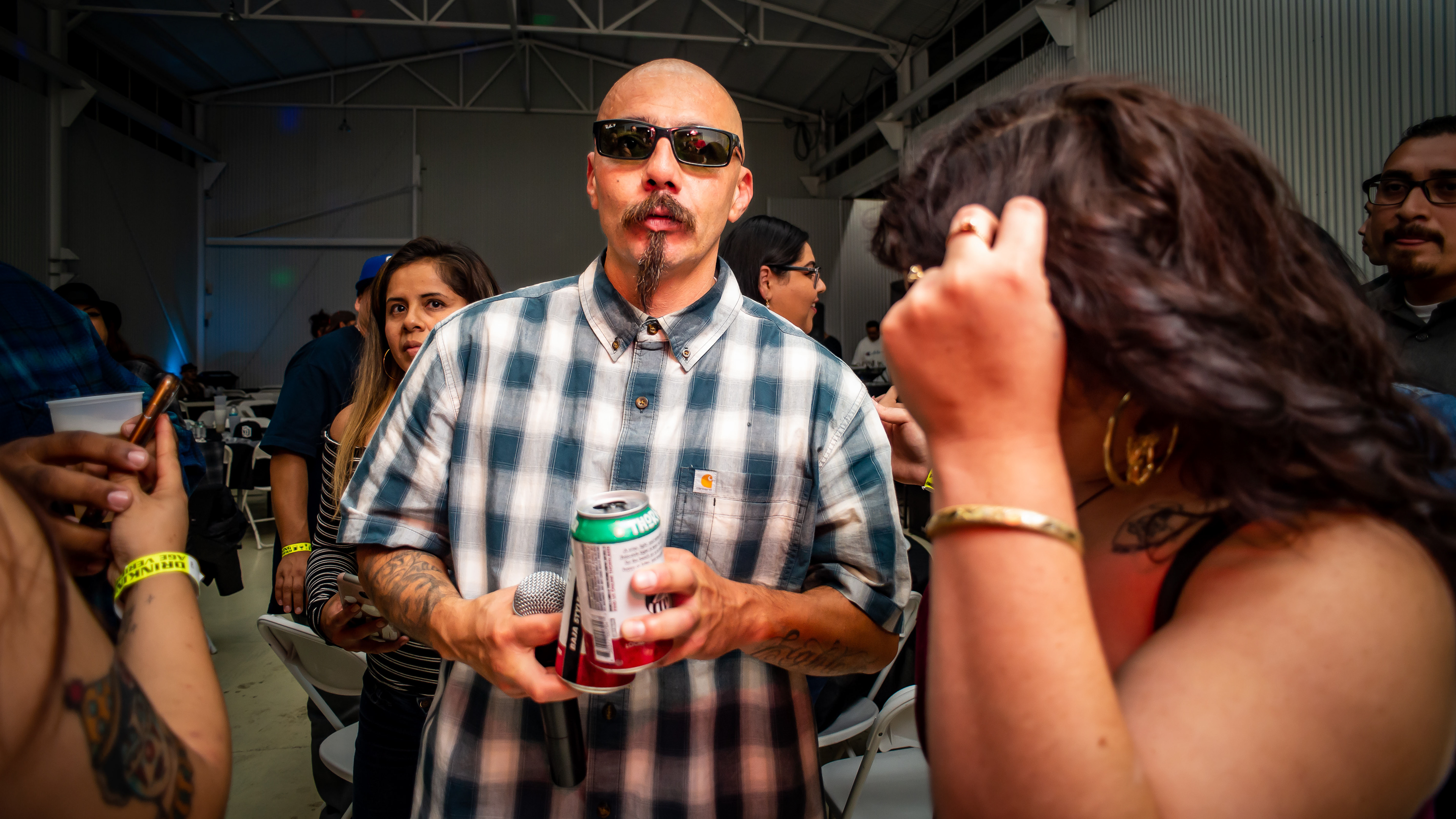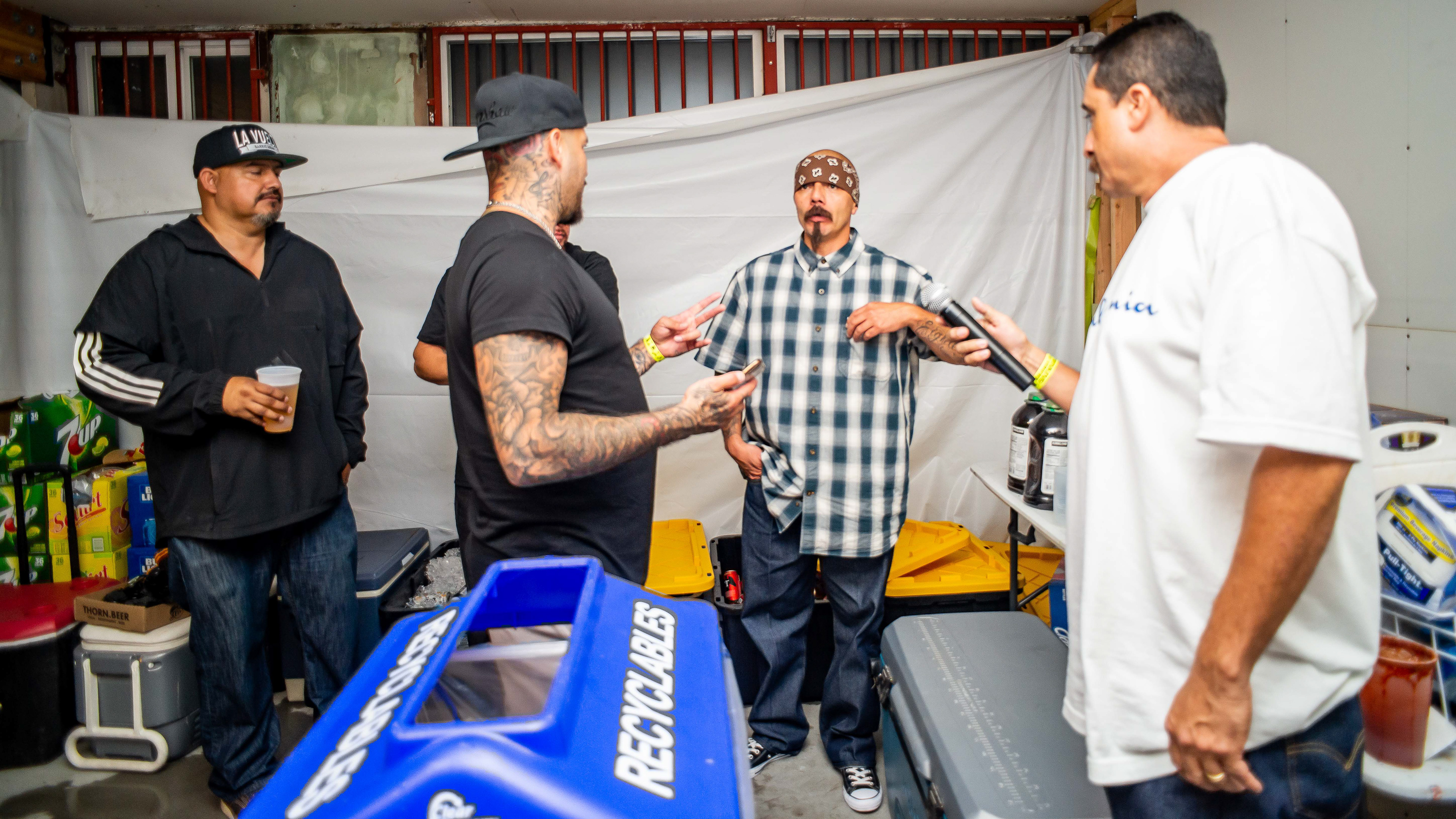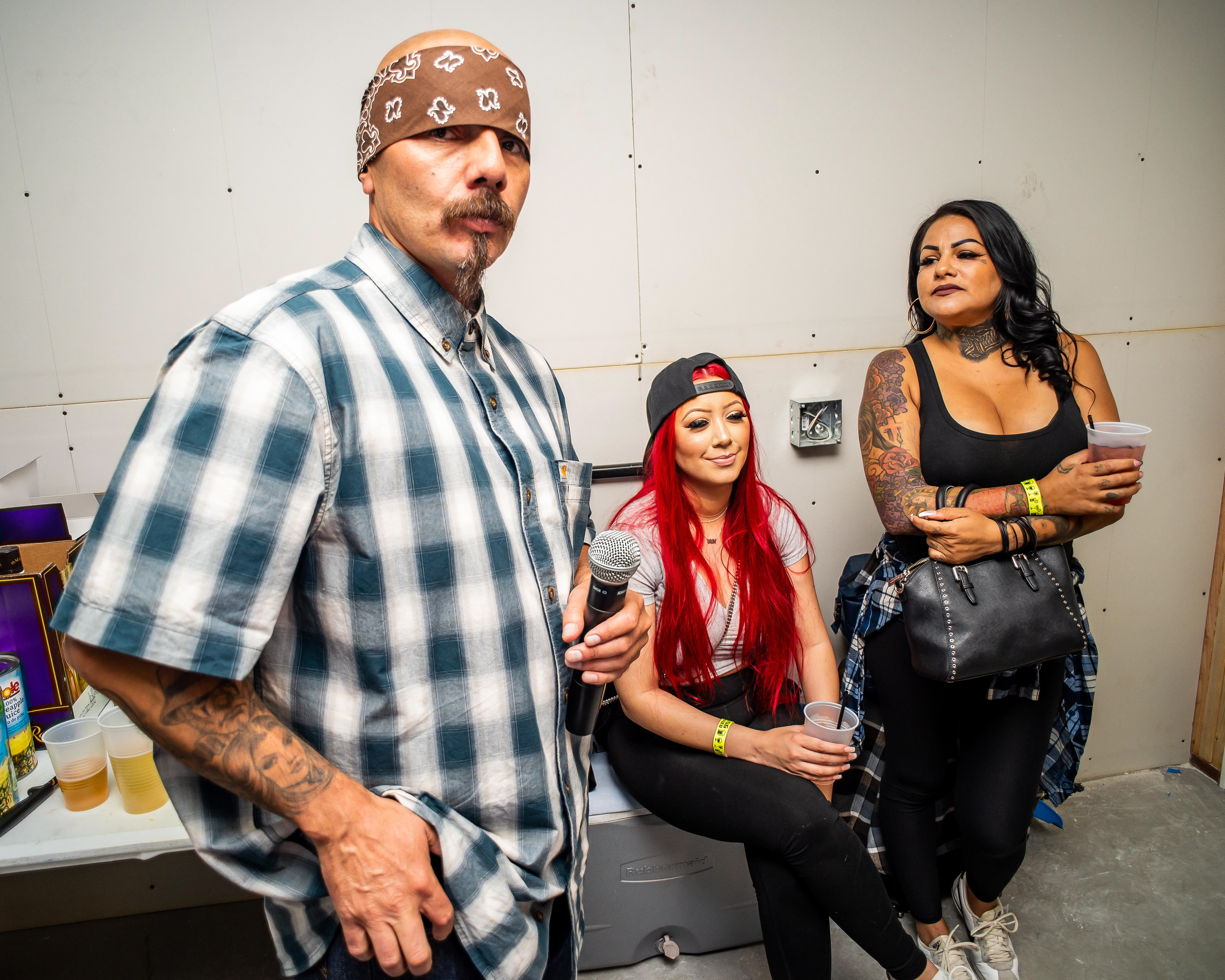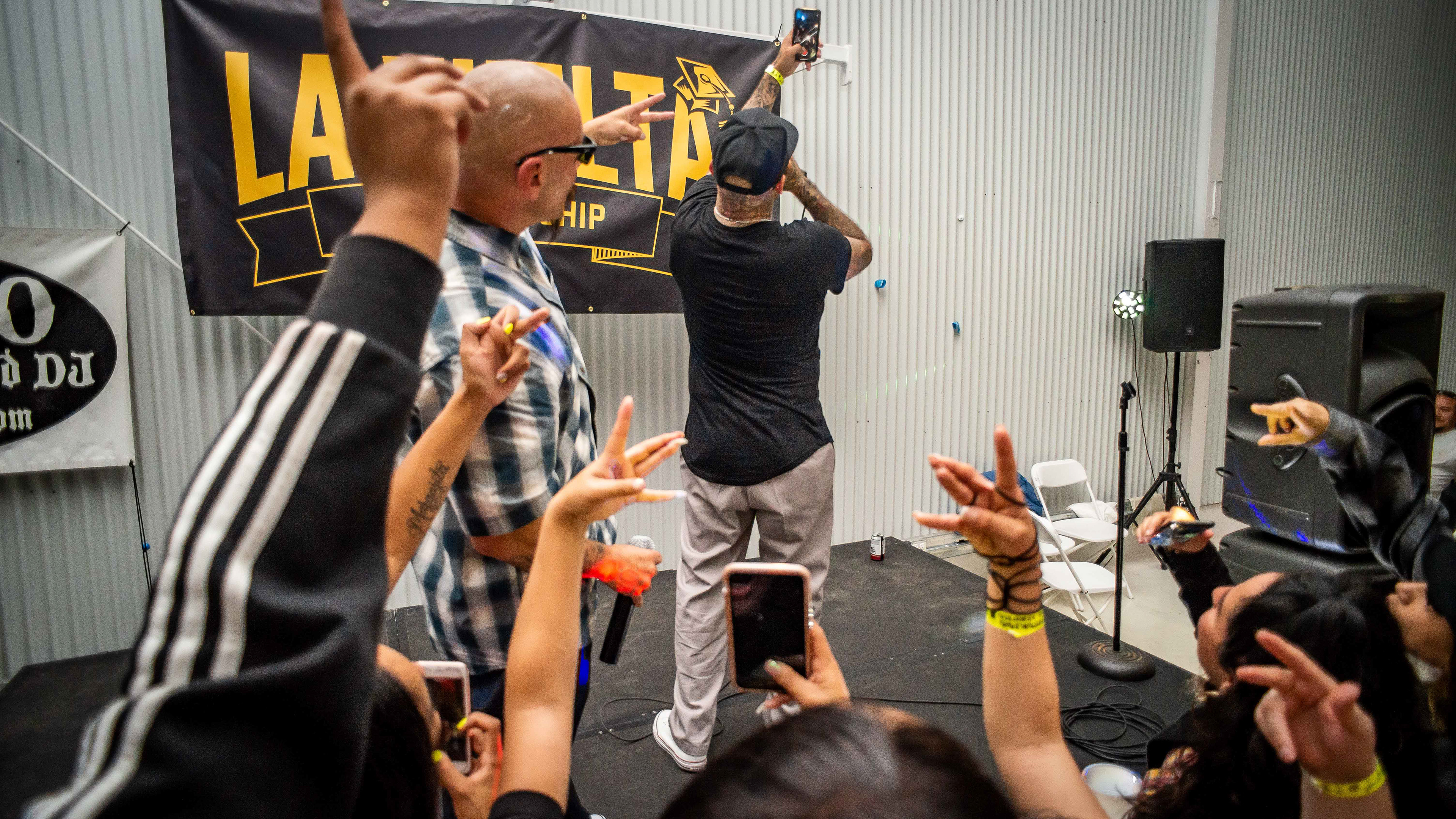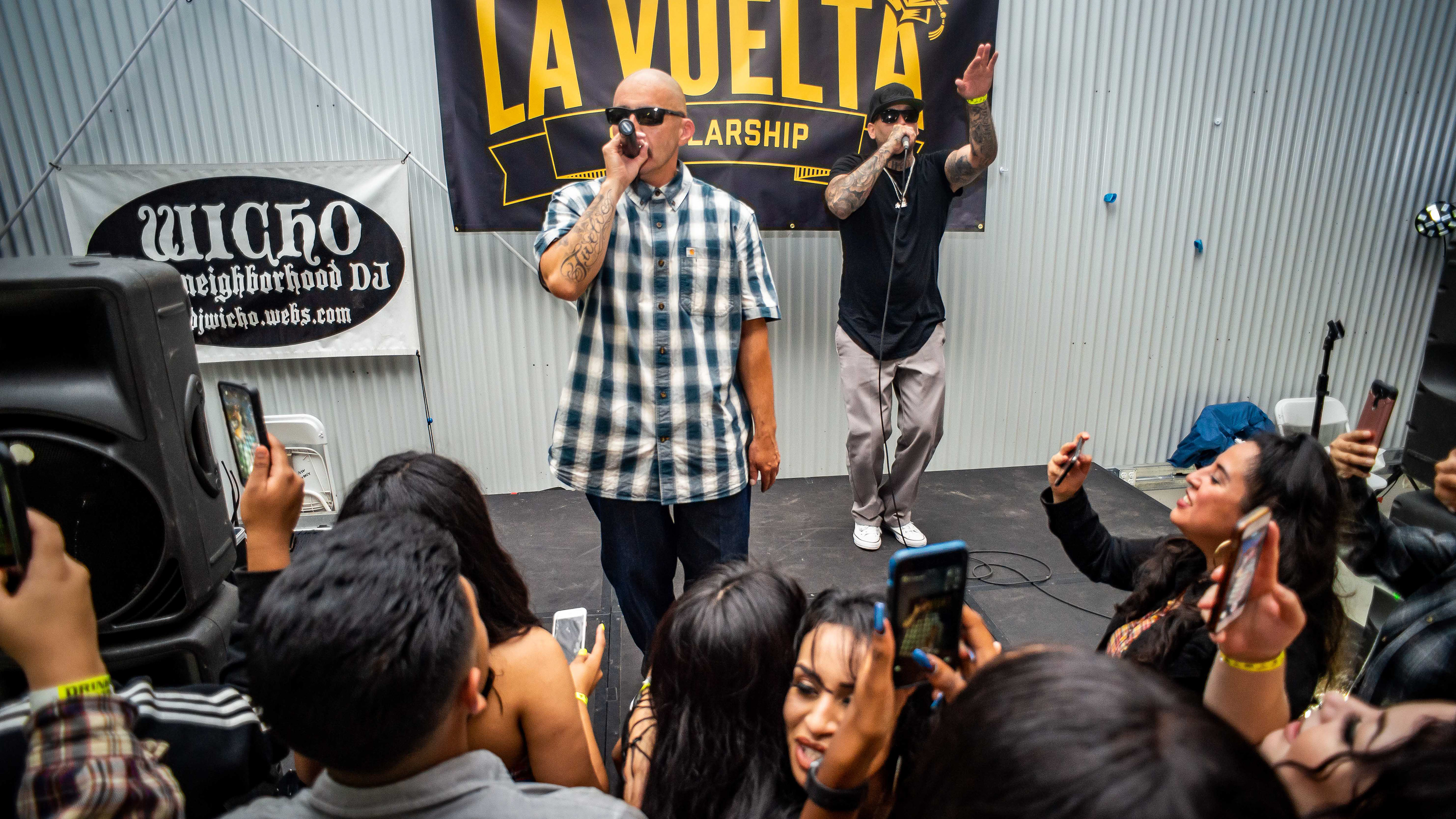 Not many photos were taken, but I drove out to the desert for the weekend.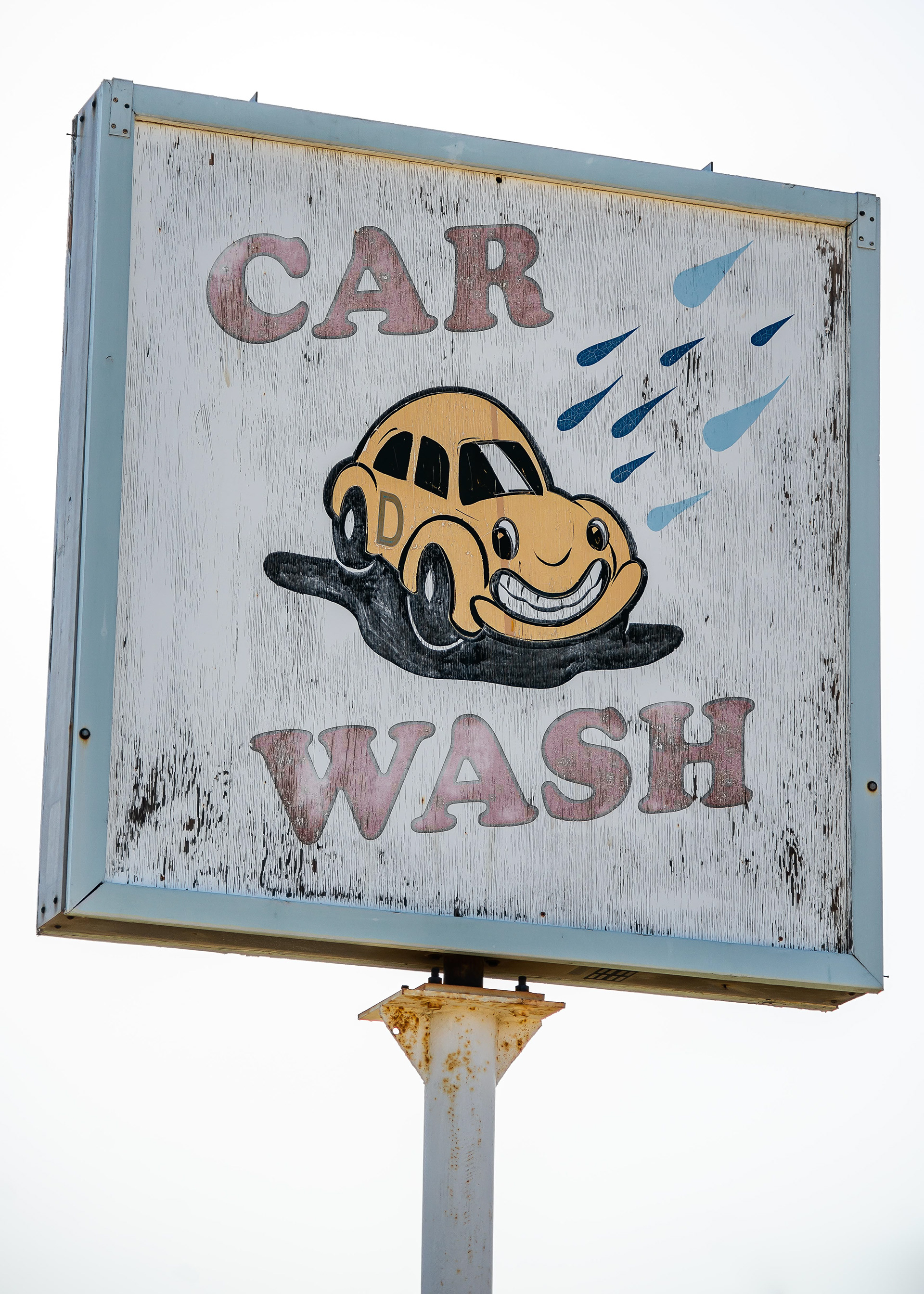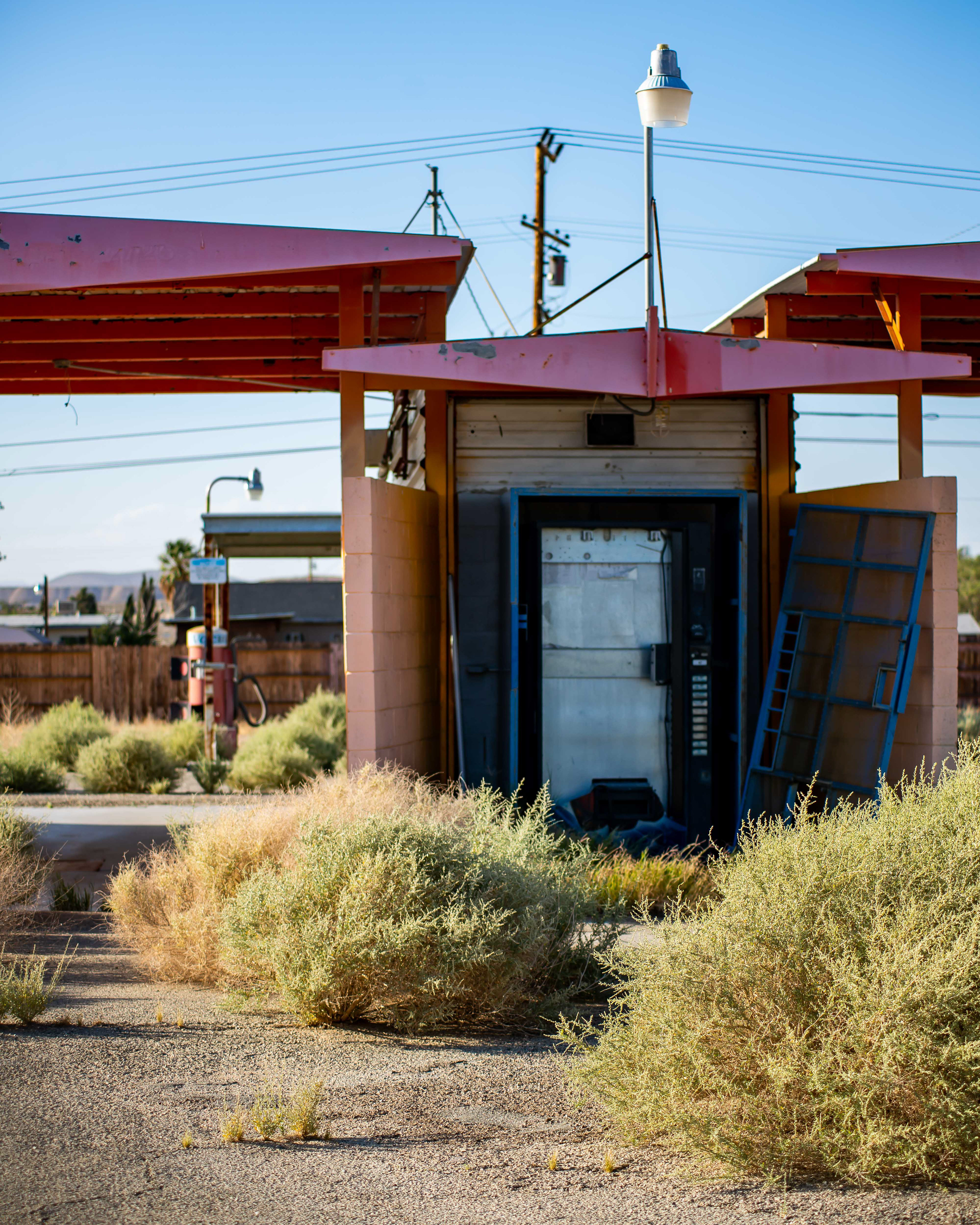 San Diego has been undergoing so many changes. It's interesting seeing how a place like Ocean Beach can stay weird during the 21st century.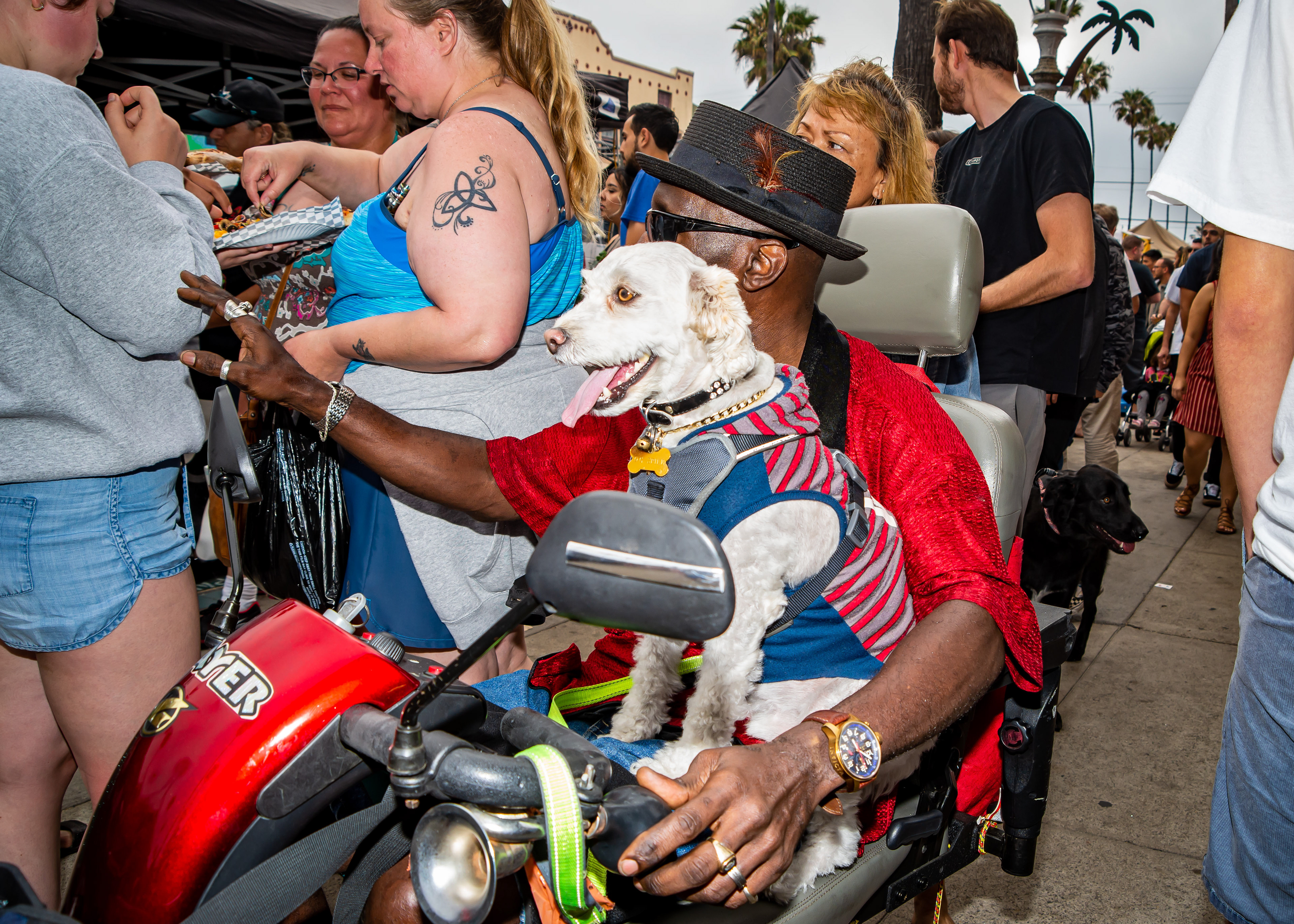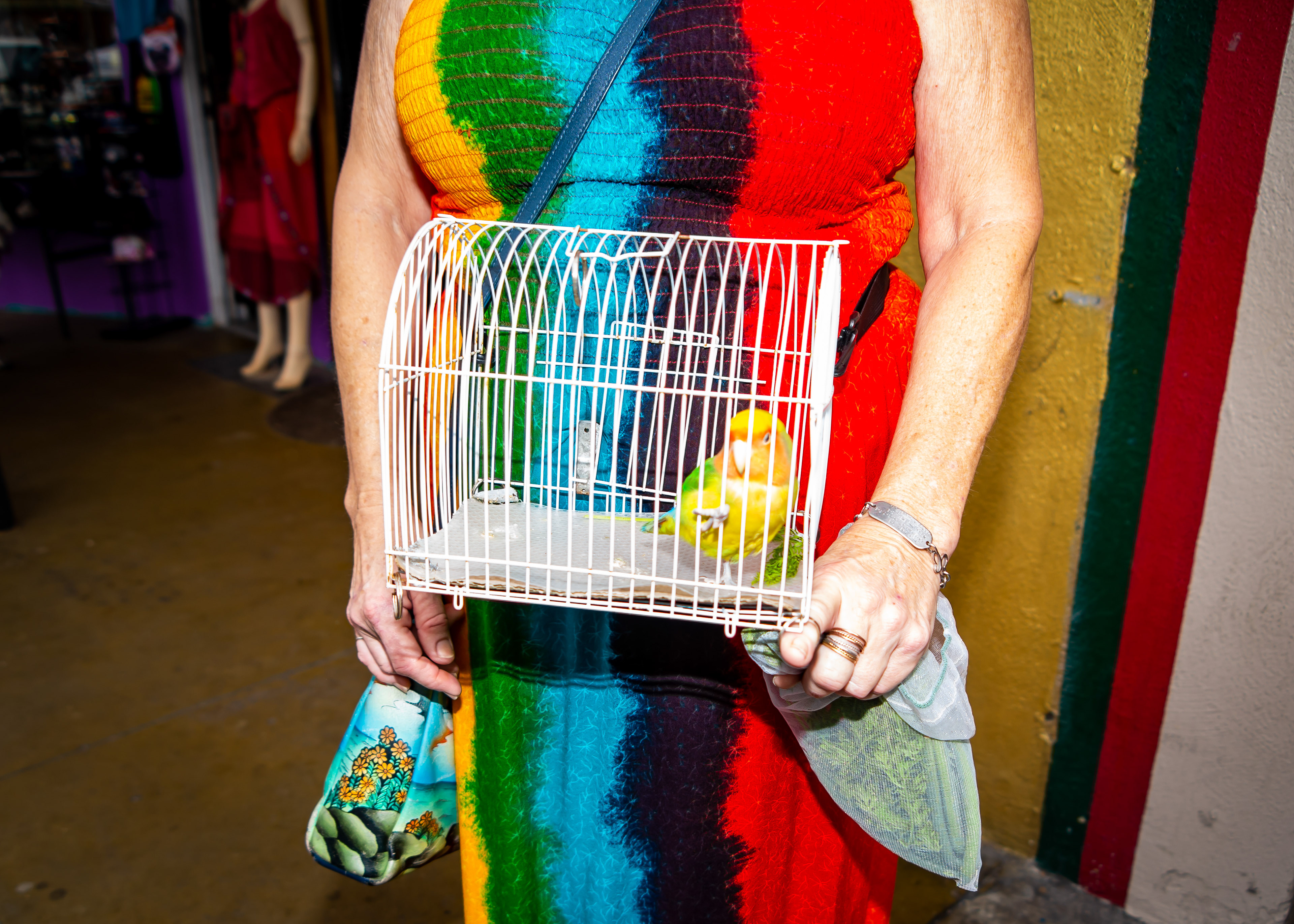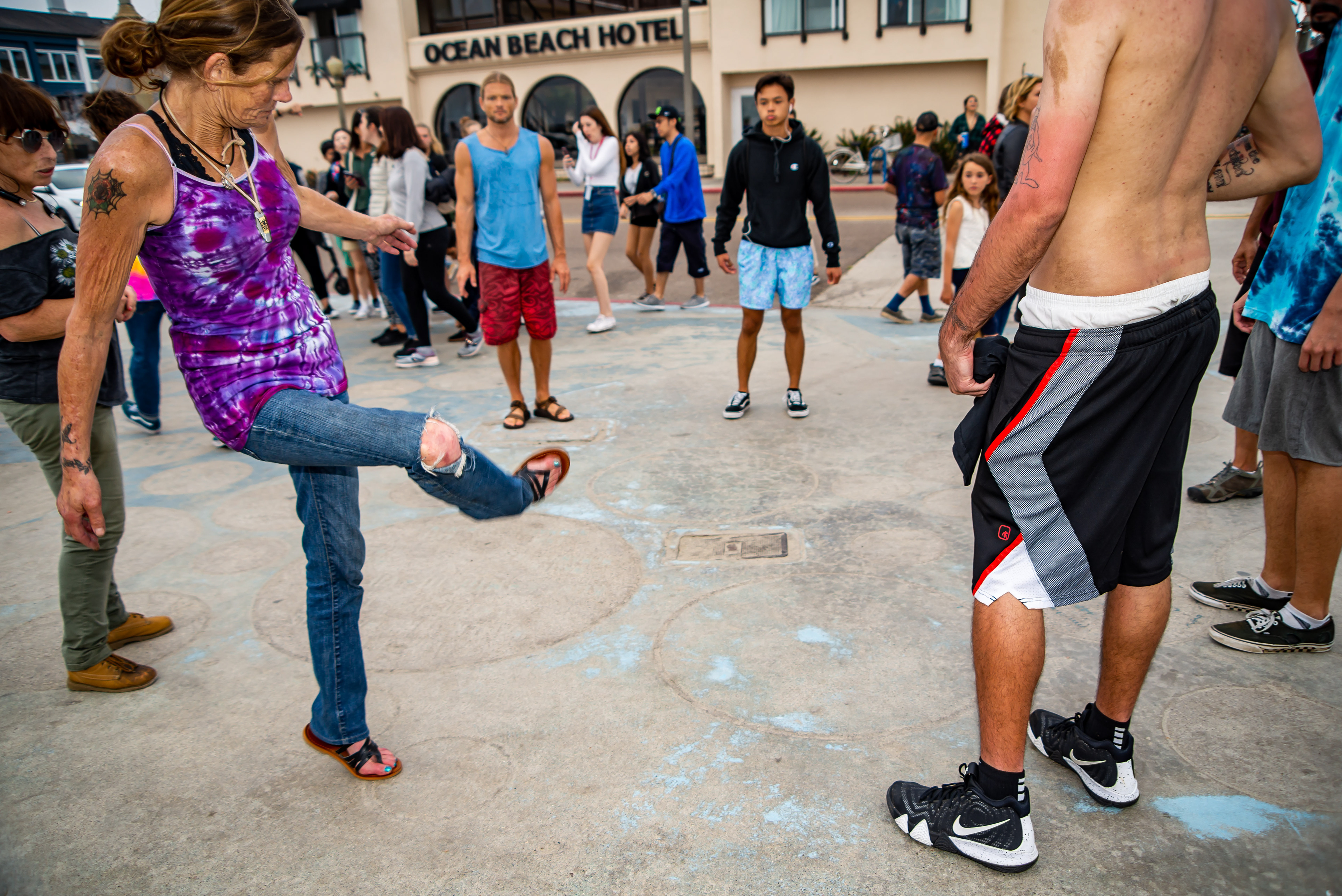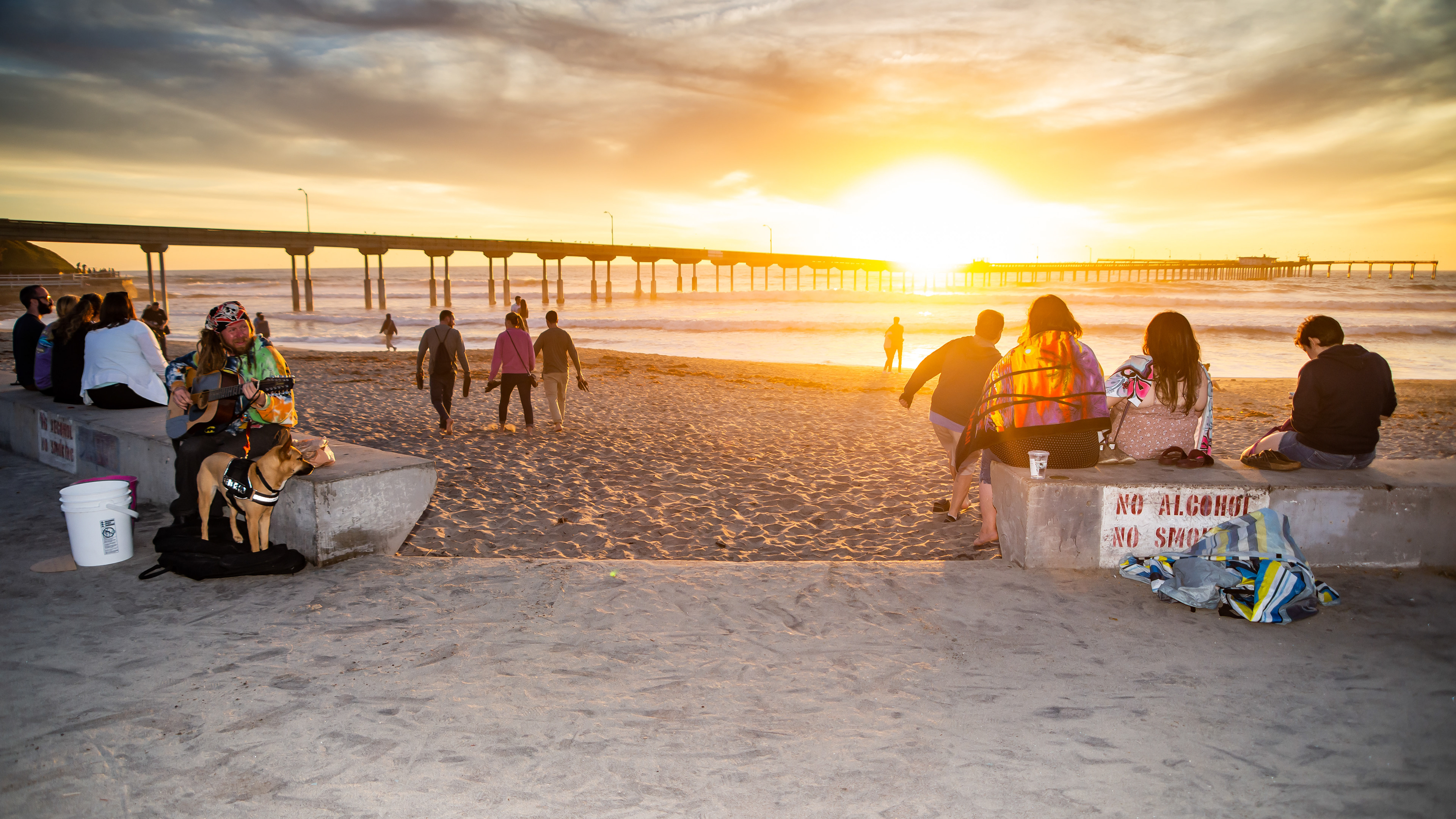 Virgil Abloh's first curated art show was held in Downtown L.A. and featured many artists who's work I'v never seen in person. Ed Templeton and Nobuyoshi Araki to name a couple. I was happy to see a younger San Diego artist, Julian K.(forgot the rest) featured in the show, too. Seeing anyone from home do great things always inspires me. What convinced me to drive up was the fact that it was both a photography and zine show. I was very fortunate to be one of the first 300 people in attendance to receive a custom-made zine with prints of the shows art. Virgil playing tribute to the zine, and street culture overall, is a sign to me that the street-level perspectives of our world is finally receiving the attention it deserves. I can't wait to see all the flowers in the ghettos bloom like they should be. They will be. They are now.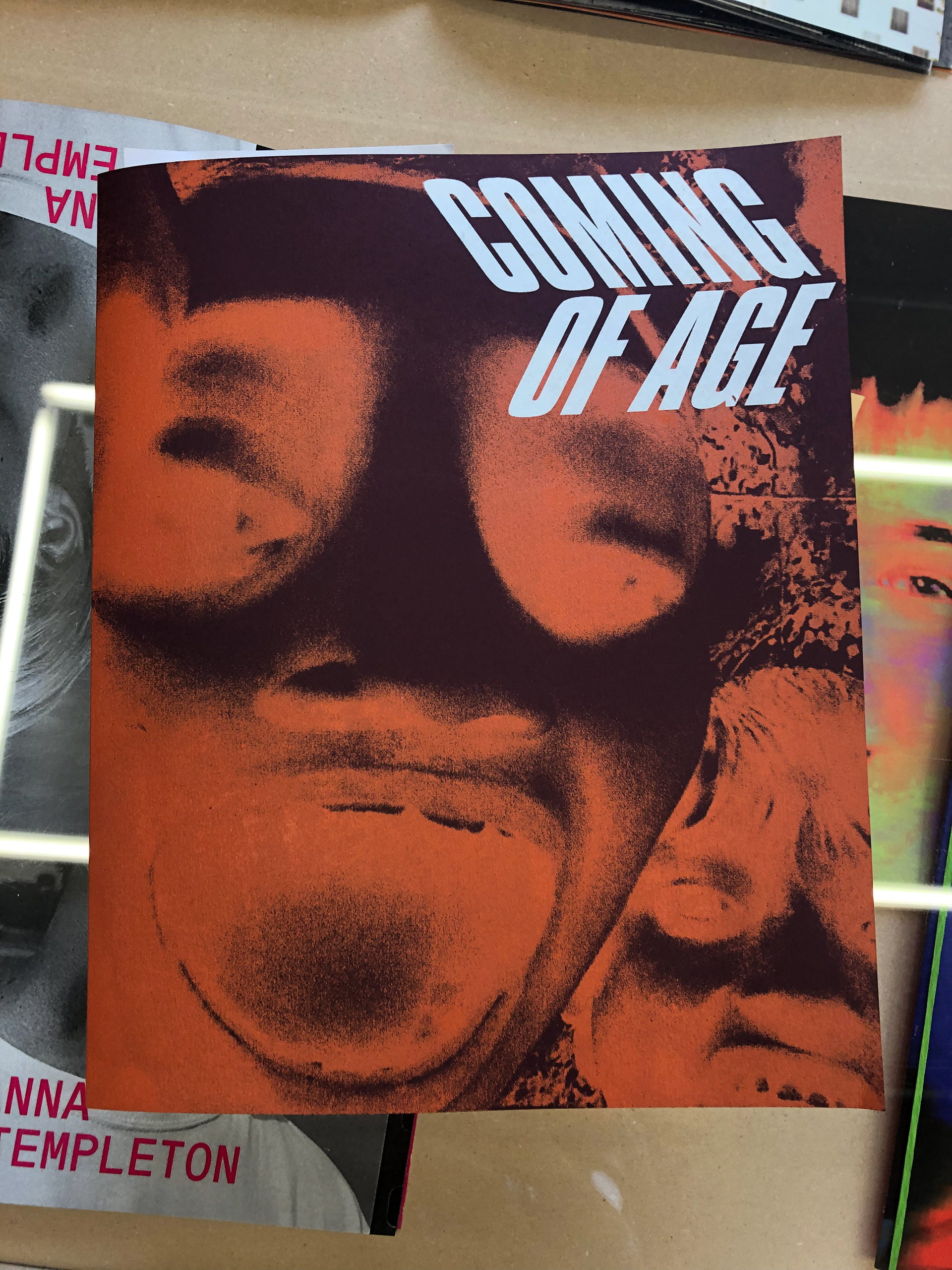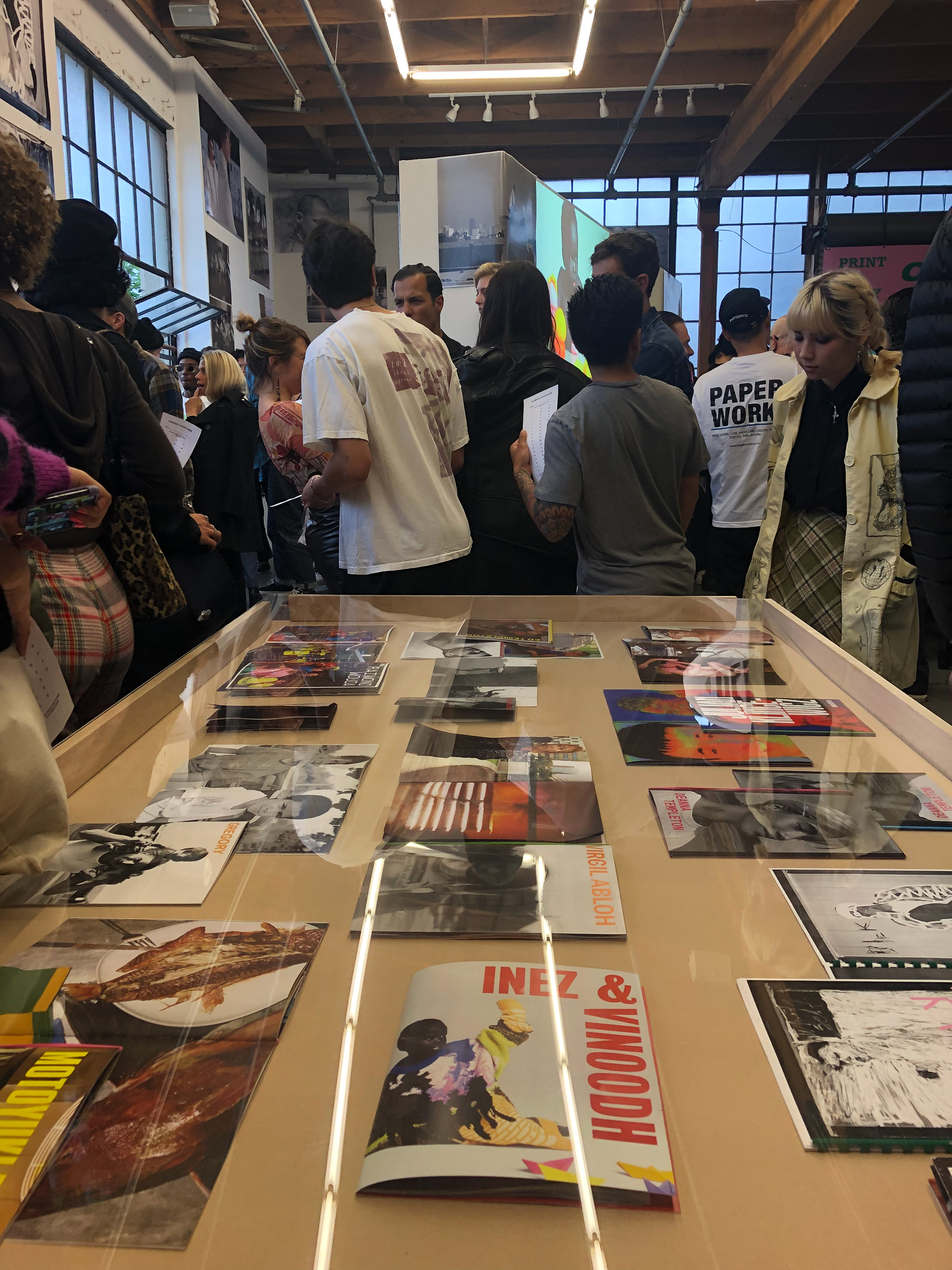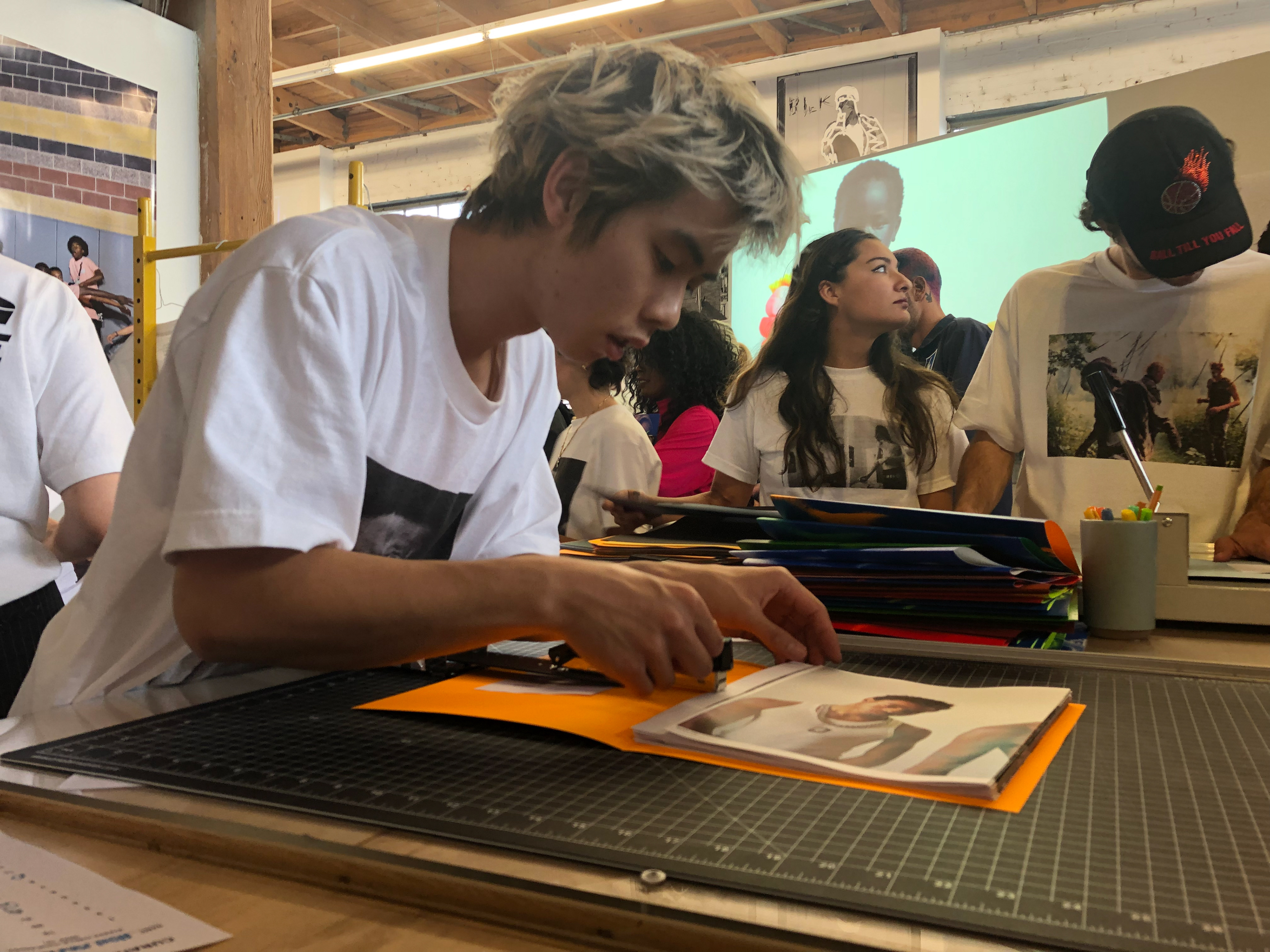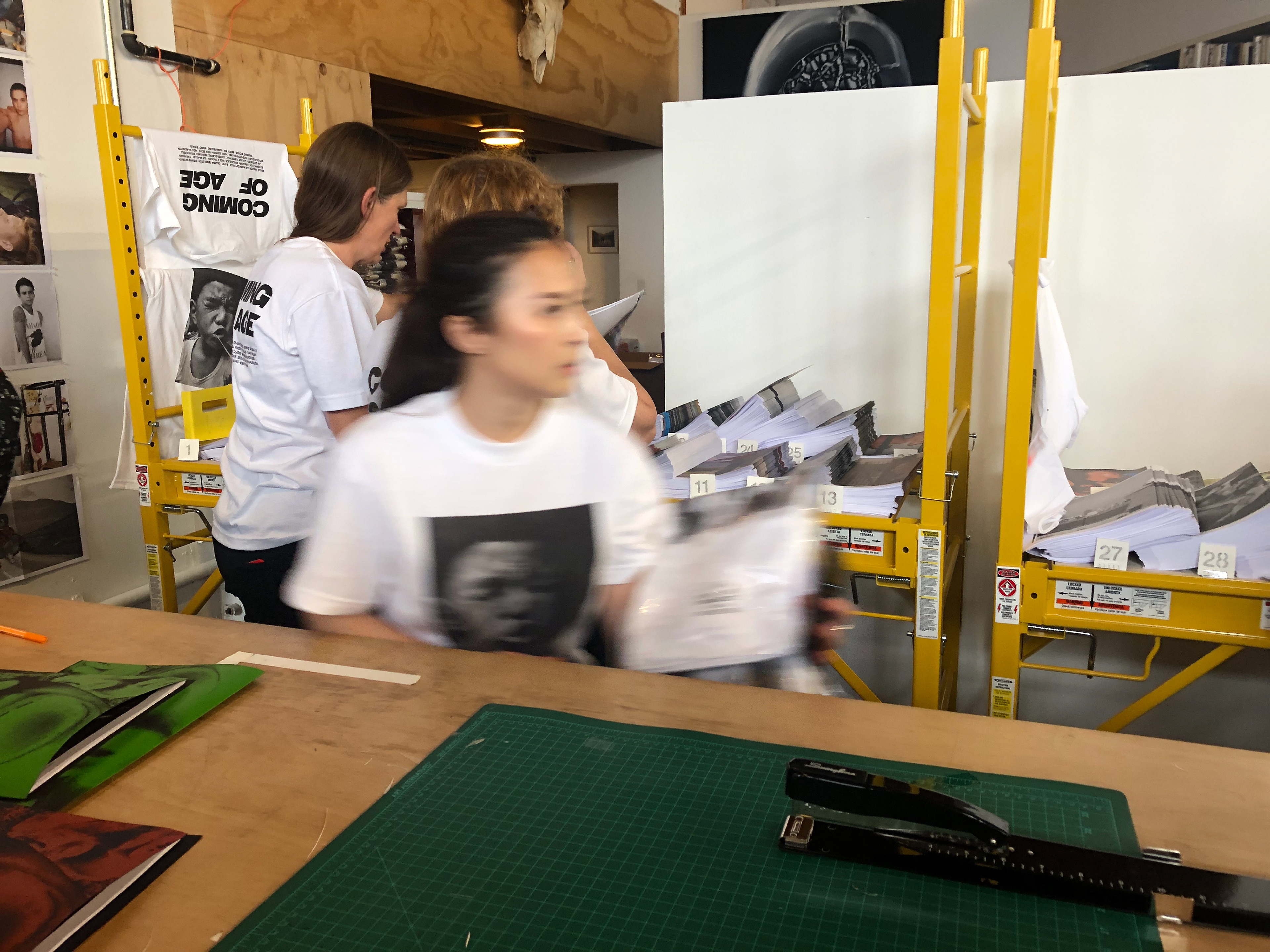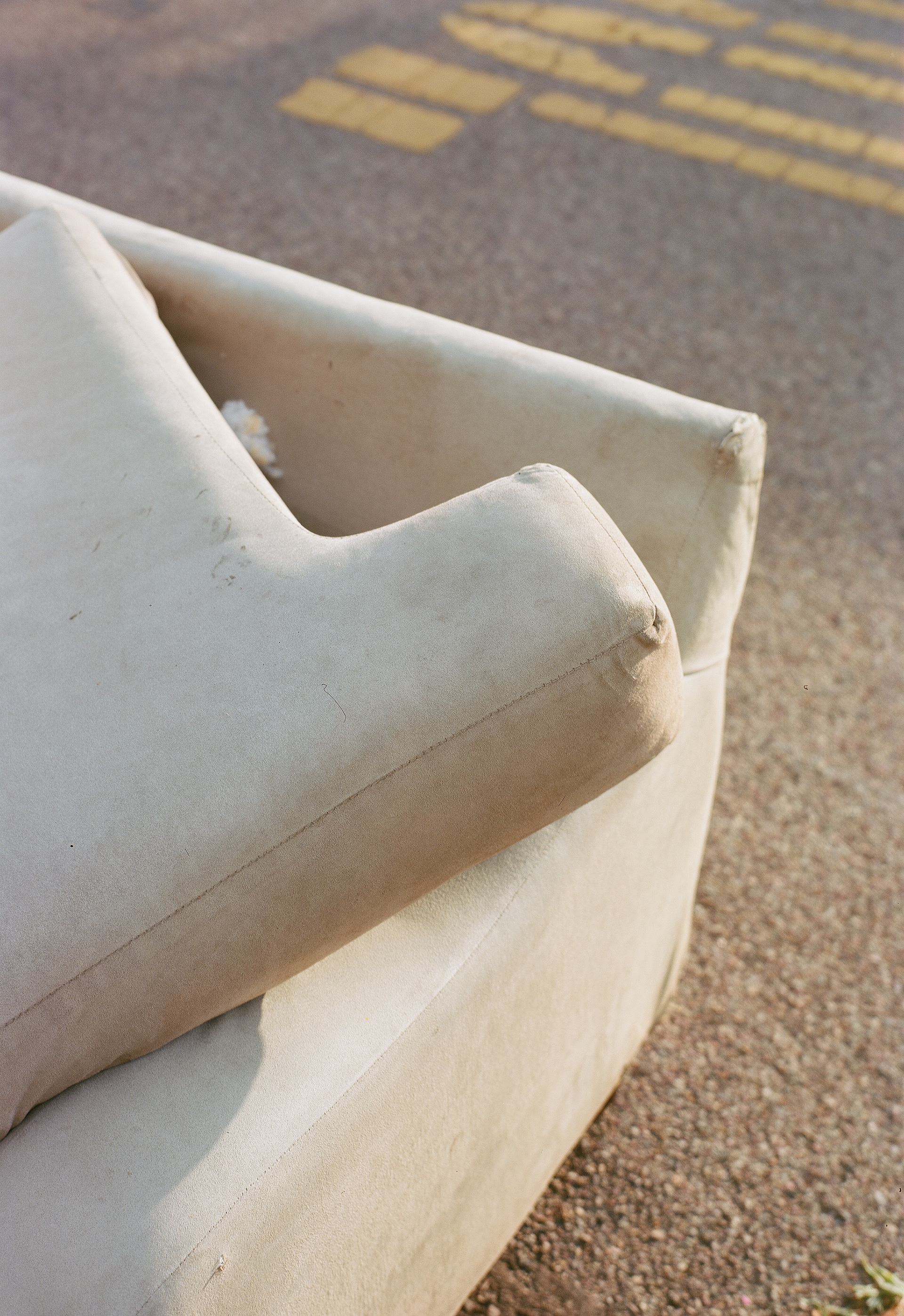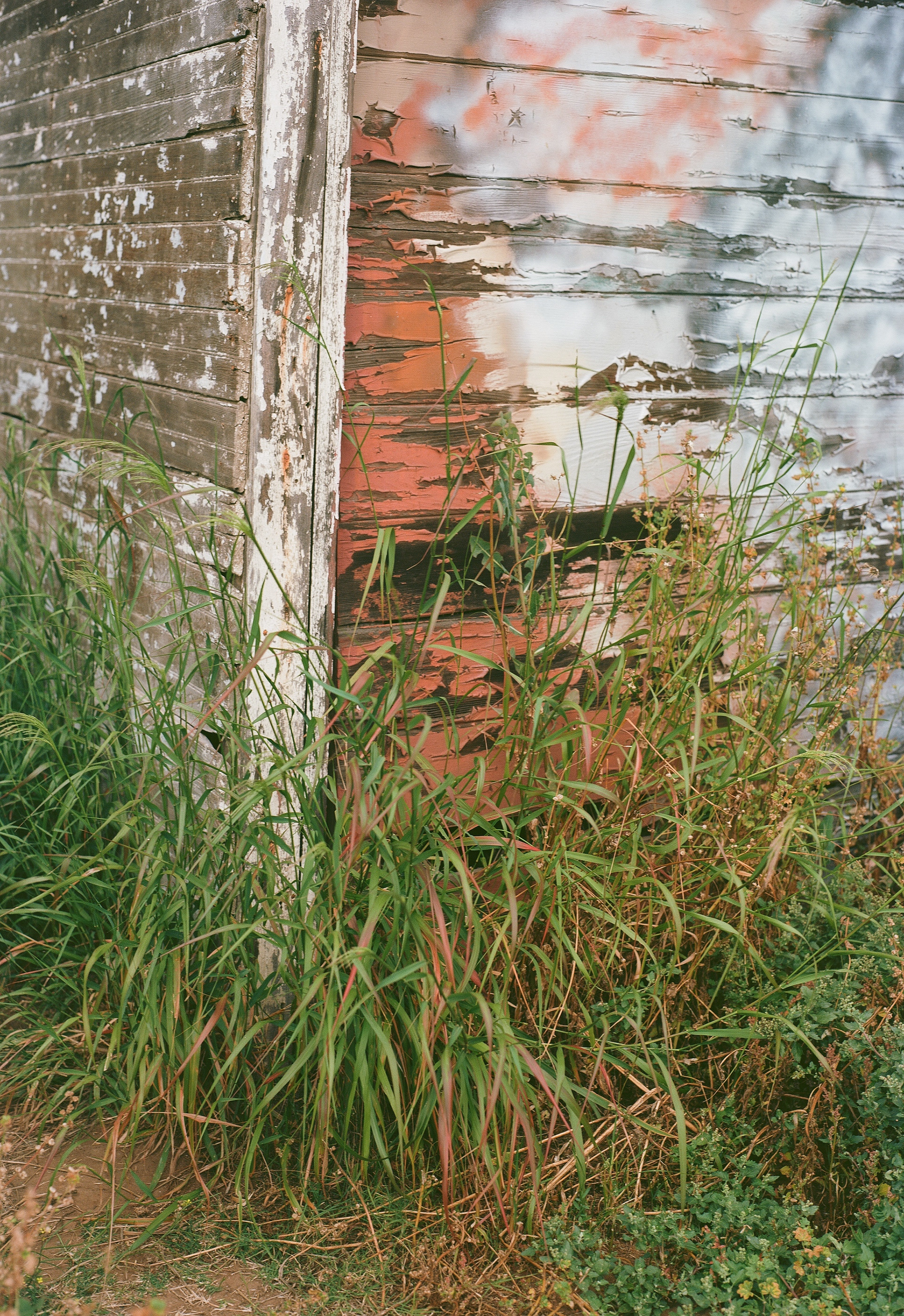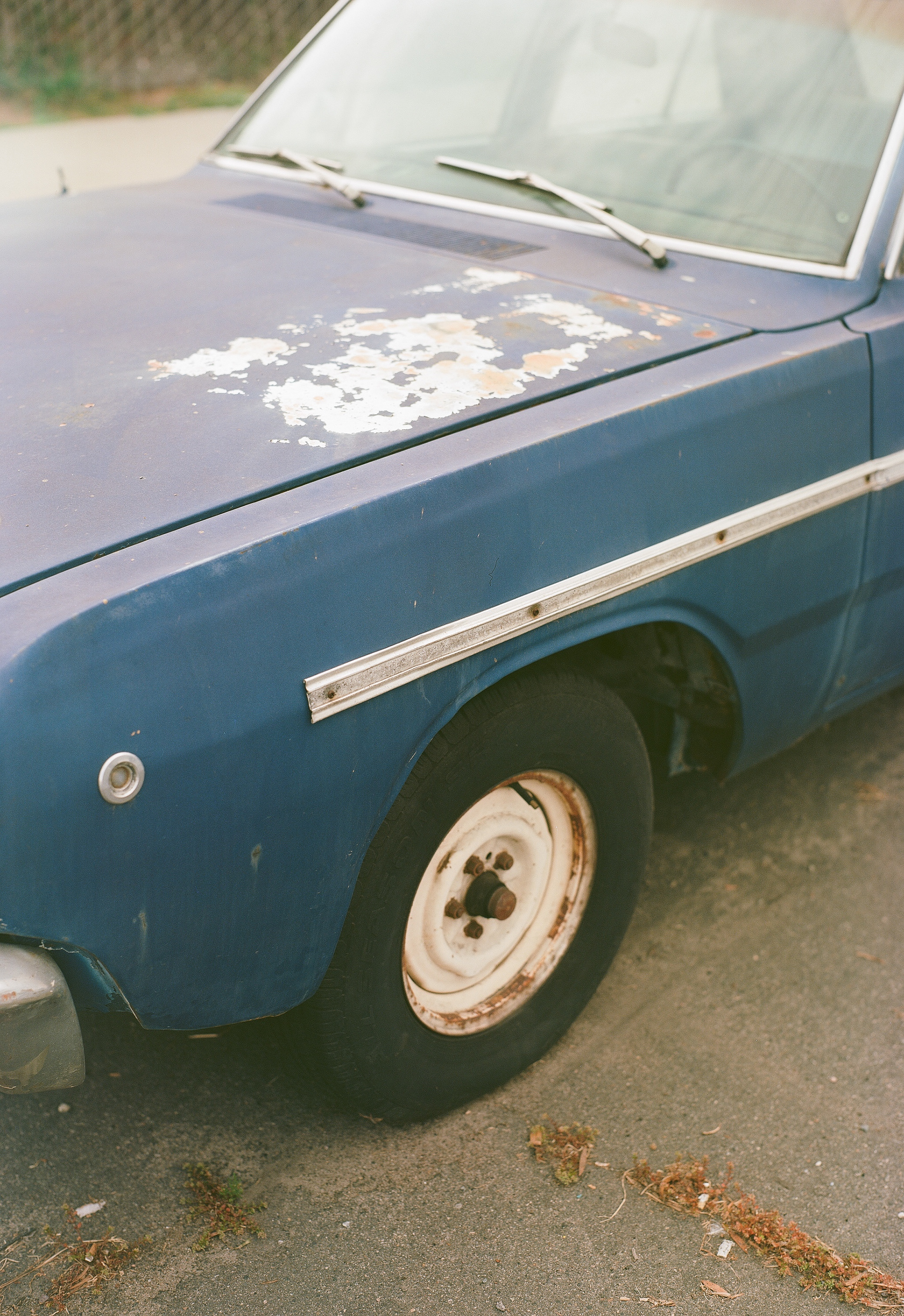 Unbelievable that I bought a Mamiya Super 23 Press for $25. During my regular thrift store rounds, I was fixated on a lonely black bag inside a display case that, unbeknownst to me, was holding a vintage Mamiya rangefinder with 6x9 back. Seeing the beautiful 100mm f2.8 Sekor coupled to the body was an additional surprise. I'll be purchasing 120mm film and praying it fairs well. It certainly shoots and sounds like it's working. My first experience with 120mm wasn't a pleasant one. I bought a Bronica S2 in Mexico City some years ago that resulted in becoming a money pit. Hopefully, this is Mamiya can both join my kit ,and meditations. 1967 was the year it was introduced and the fact that it's survived long enough to meet my eye has me feeling something I haven't in a fairly long time.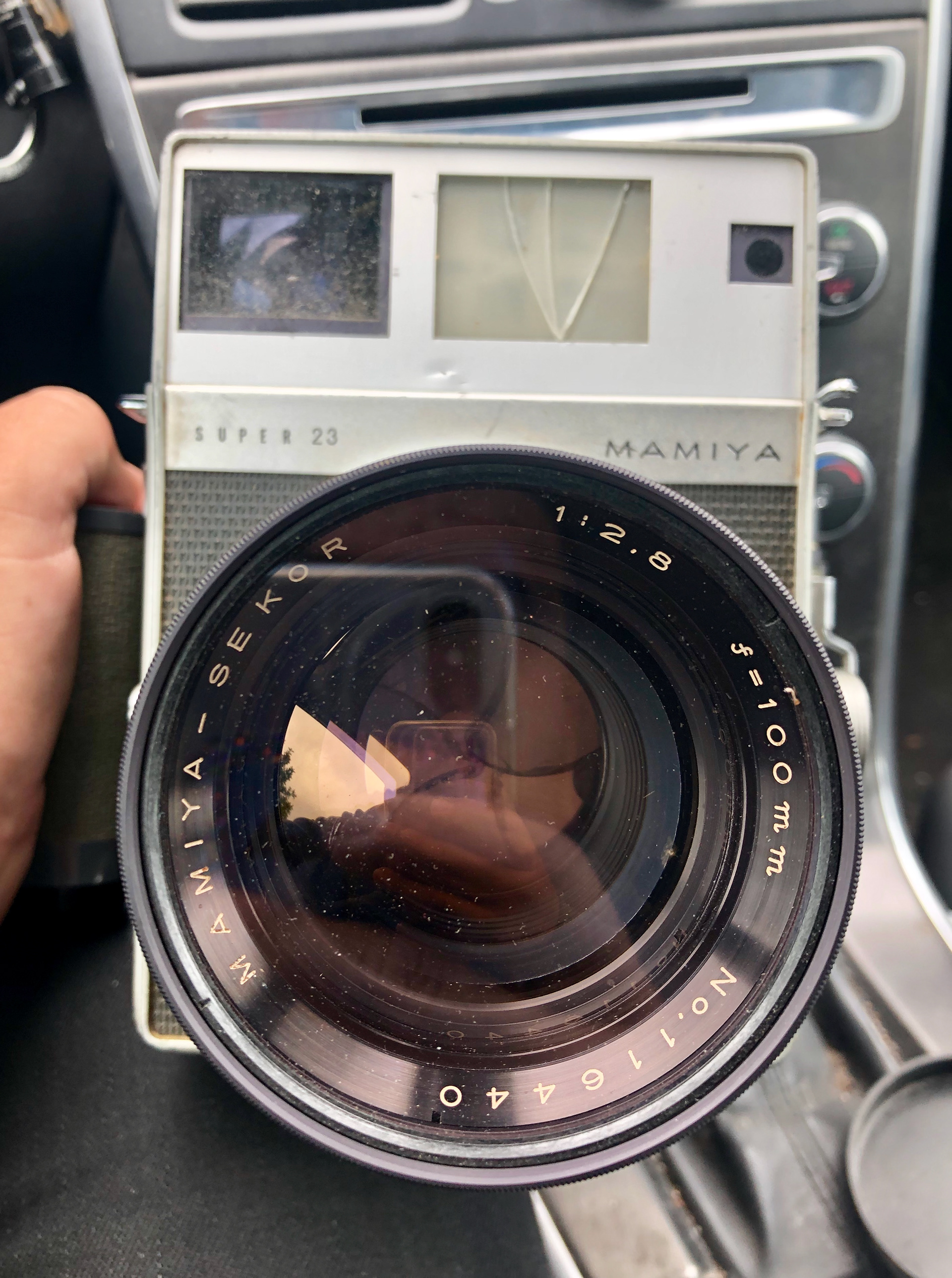 A new series sprung to life. MÍrame. I was raised in an area of City Heights near Logan Heights. Inside Logan, there's a neighborhood named Barrio Logan. A common area my parents would frequent to buy groceries, visit relatives, and take my younger brother and I to a then little known spot known as Chicano Park. A predominantly Mexican/Spanish speaking community, my parents being Mexican immigrants felt at ease in a neighborhood they could visit with confidence considering the little English they knew at that time. 
Today, Barrio Logan is something that didn't exist five to seven years ago. 
I've been documenting Barrio Logan for around eight years now, and I cannot believe how much change the barrio has gone through in less than a decade.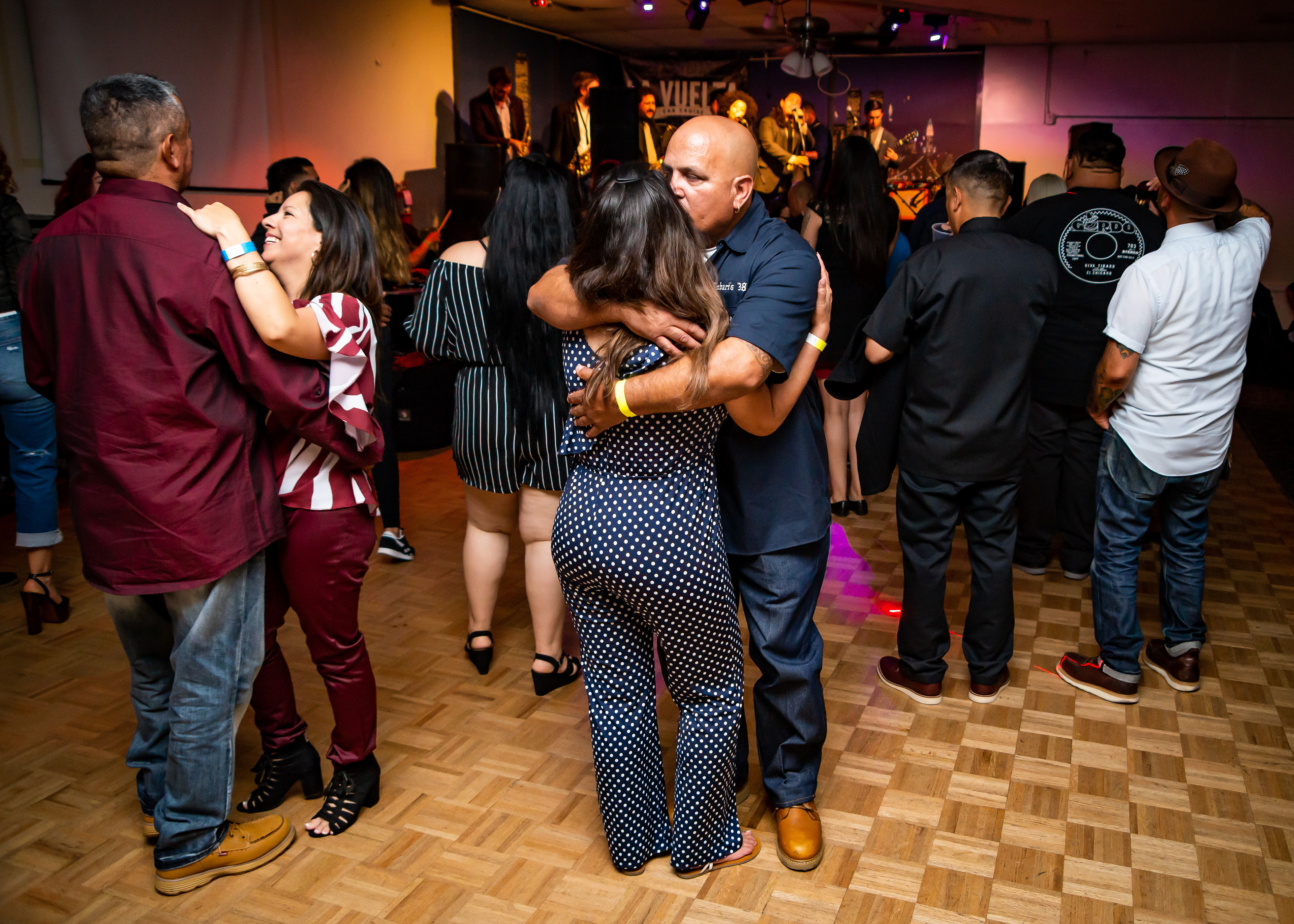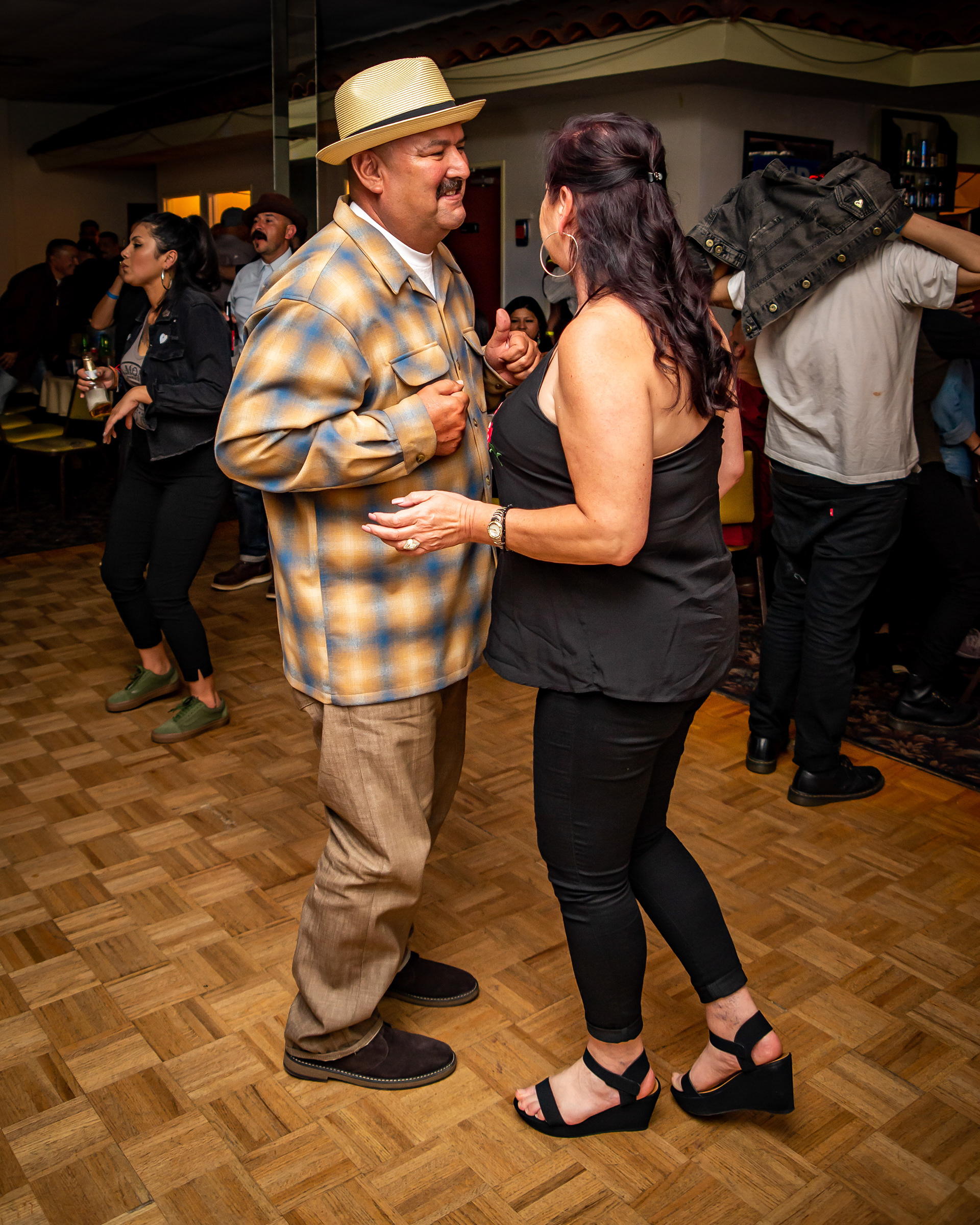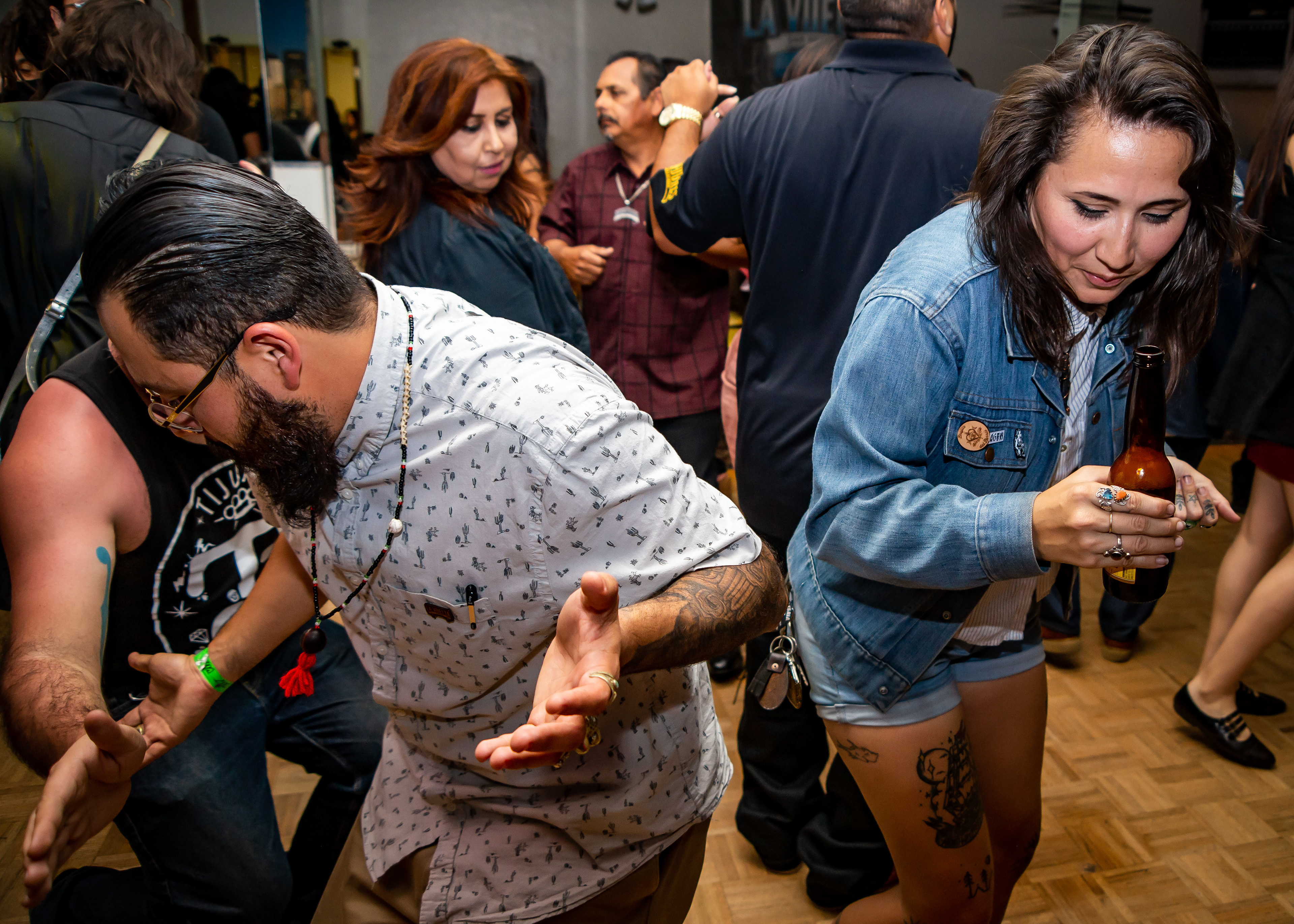 On this day, one of the most important humans in my life was born. My niece, Eva, turned four this week. Her laughter, smile, and sense of humor are contagious. Each and every passing day, I thank the stars for bringing the embodiment of joy into my life. Your happiness forever inspires me.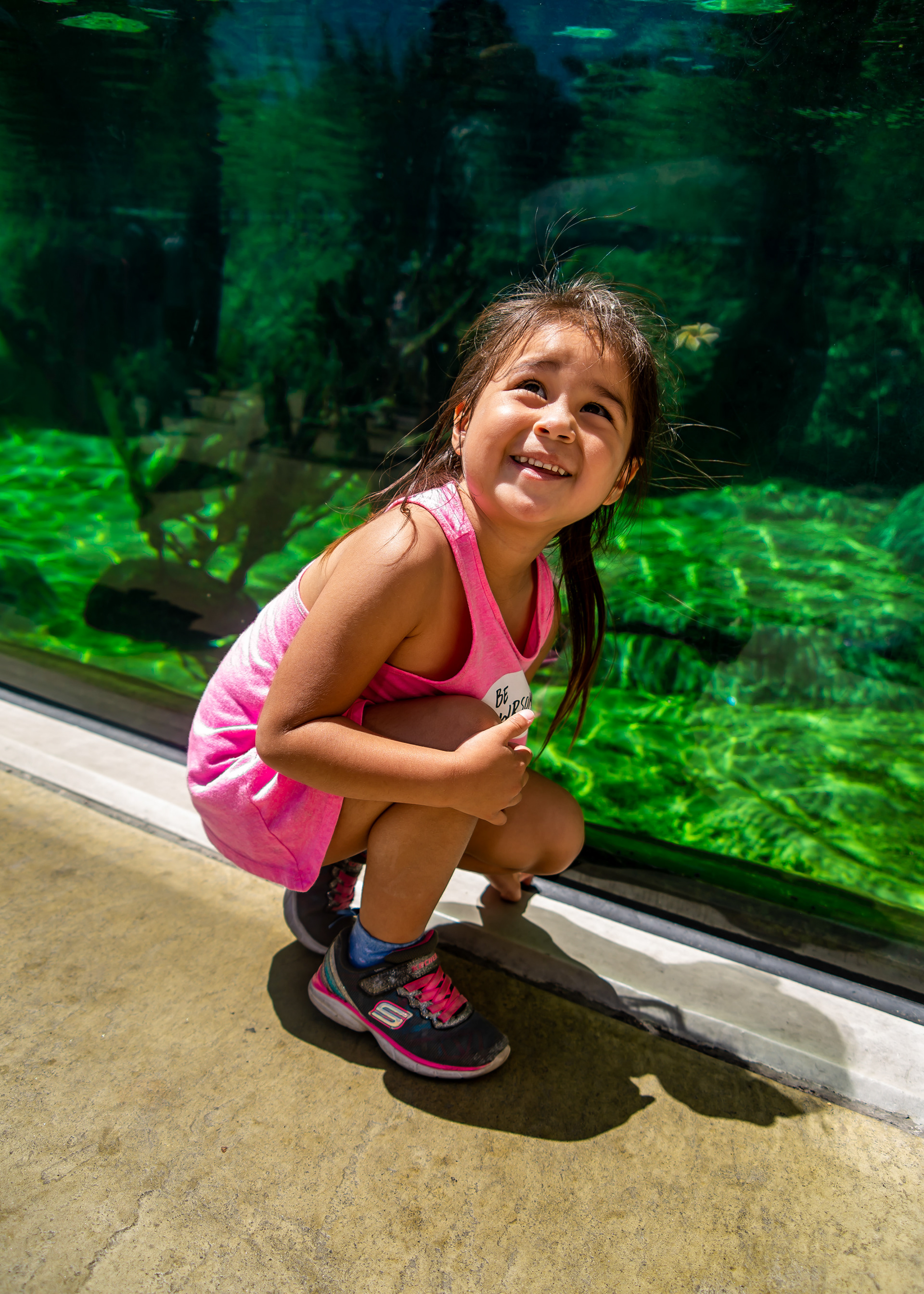 Last Friday, I made the decision to return to San Diego because an injury from an old job that is preventing me to do a few basic functions. There's a shortlist of other things I'll be tending to while here, so it appears I'll be in my hometown for a a few weeks perhaps. It feels good to reconnect with some of my old spots where I would go to clear my mind. My teacher, Tony, and my scientist friend, Kate, have been a great help since my arrival. Some projects I've had in mind are ready to be real and I'm happy to have received some direction from them. My camera joined me for a walk in Chicano Park this past weekend. I'm happy to have had time to shoot. Sometimes it's difficult to have time like this. I'm happy I did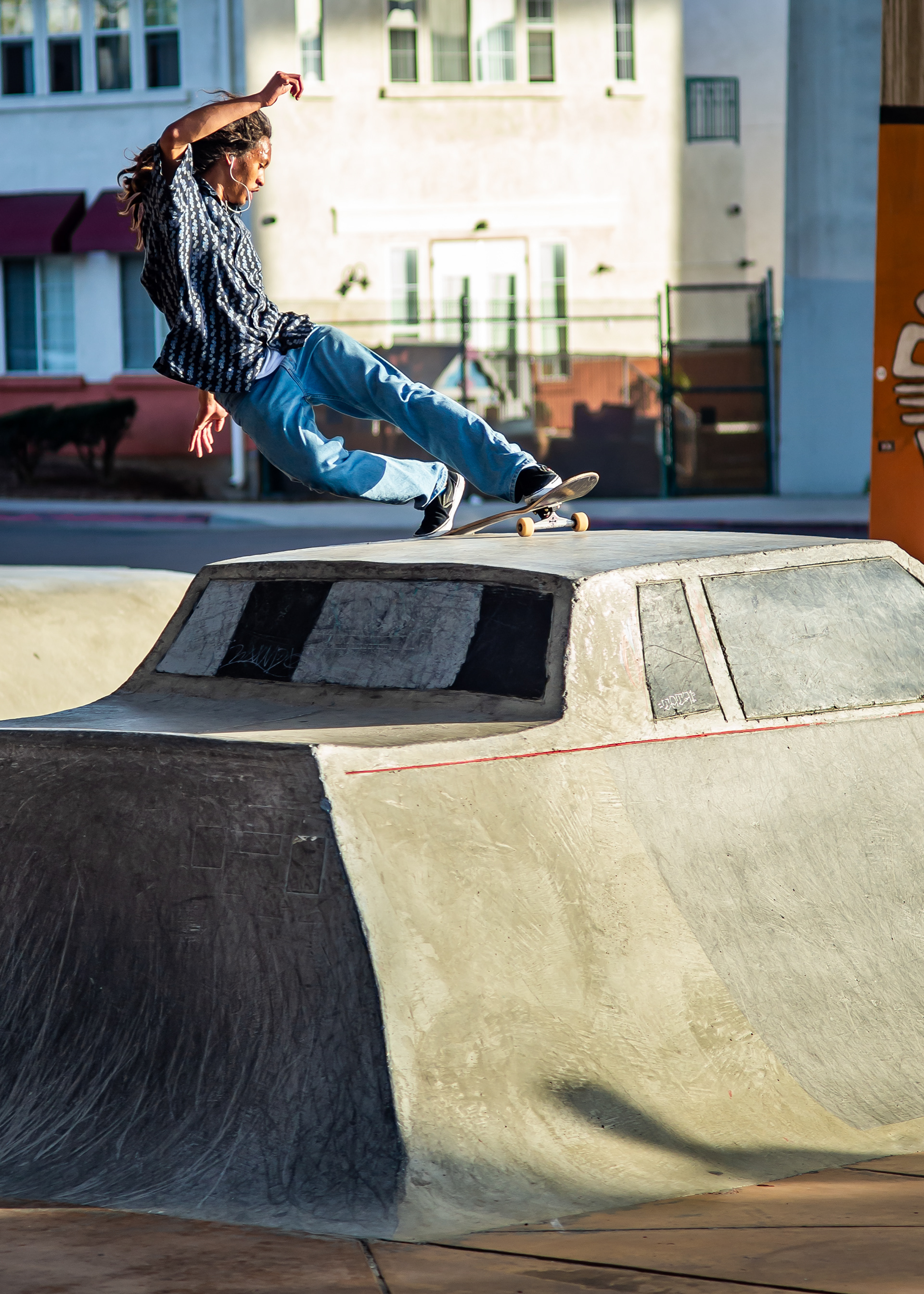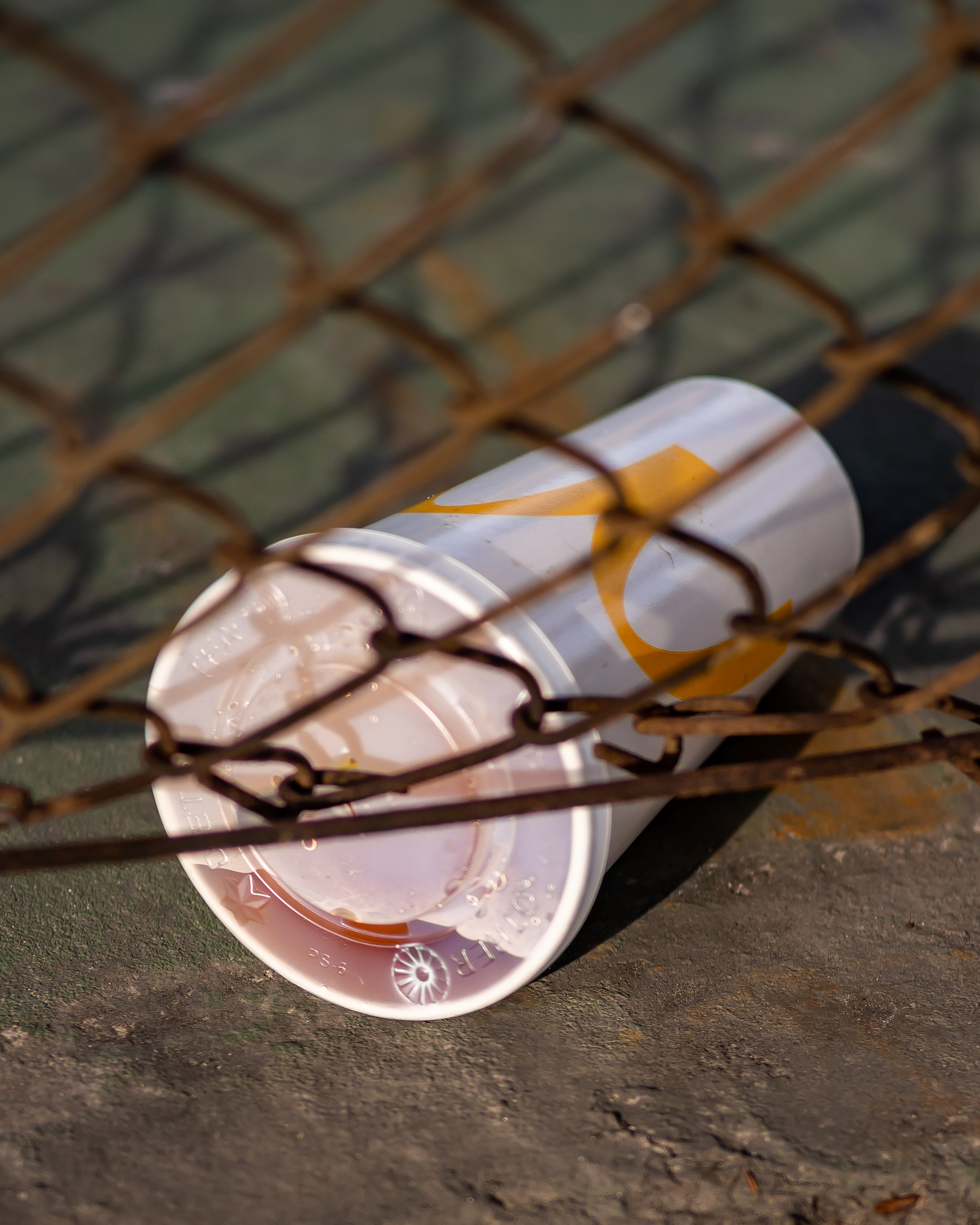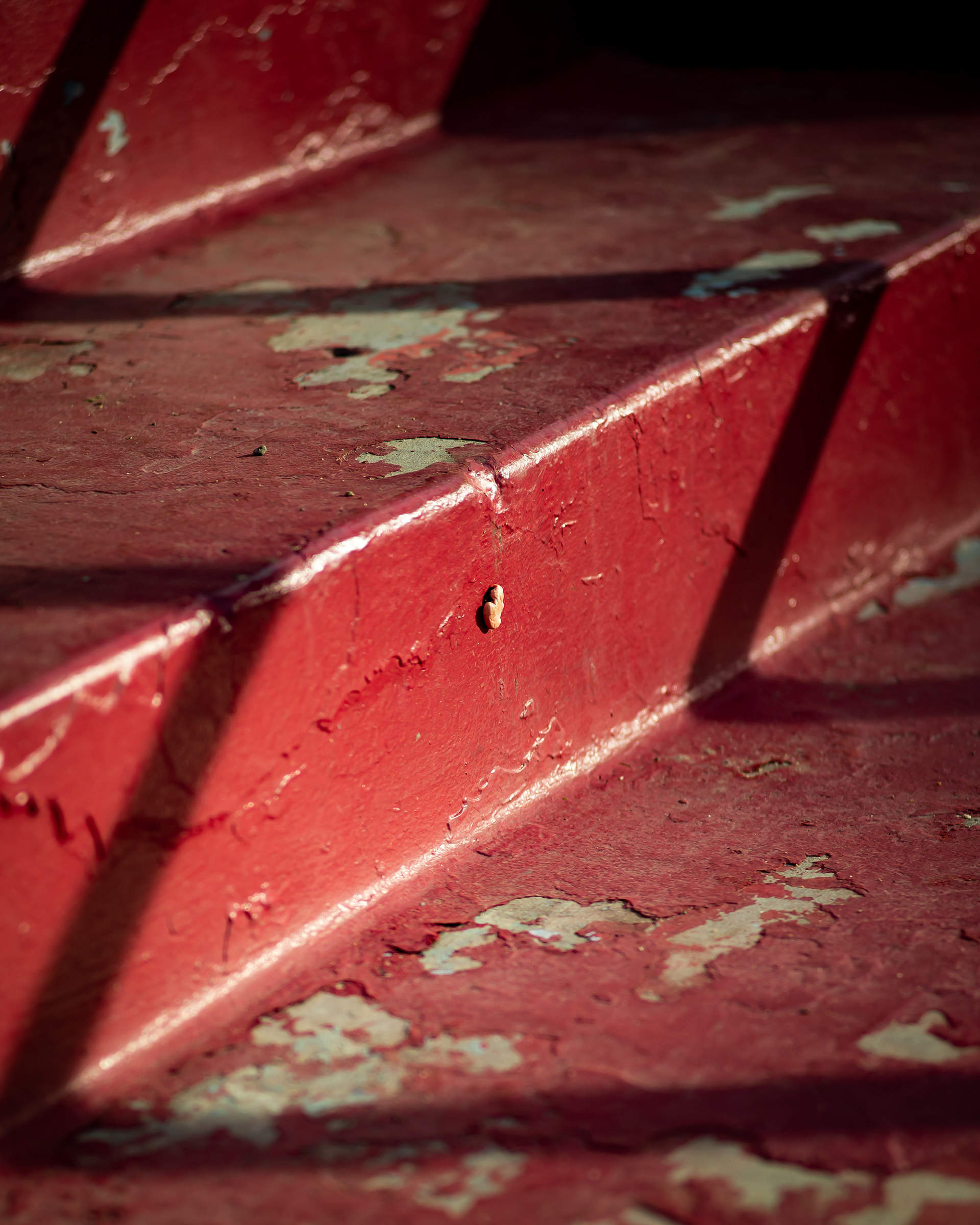 These past three days I was working on set alongside a couple of my good friends. I rarely get any time to work with a team on the field, so, working with two friends made this experience not only memorable, but easier to learn on the job. We helped film a soon-to-be released show that explores featured U.S. cities's culture, food, community, etc. This week, my hometown of San Diego was featured and I'm happy to have played a part in the production. For the first time, I had the roll of producer during this shoots Chicano/Latino segment in Barrio Logan and Chicano Park. Talk about being in the right place at the right time. I haven't been able to shoot much, so I'm thankful this came down my way. I'm also thankful to have met more people in Barrio Logan that are doing great things as young independent business owners. Many thanks to my friend Dan for bringing me onboard this shoot. Below are samples of my time with Jagermeister.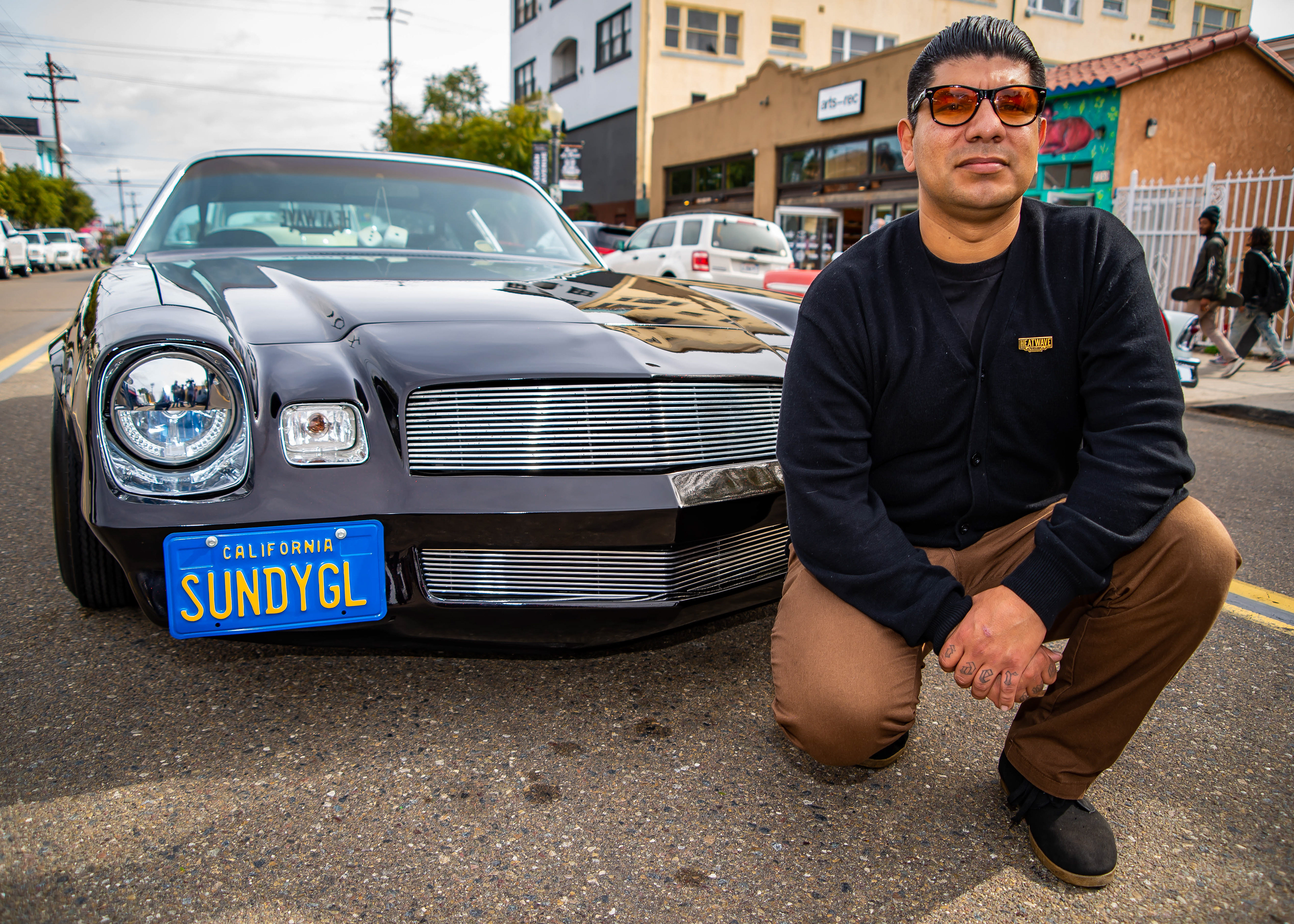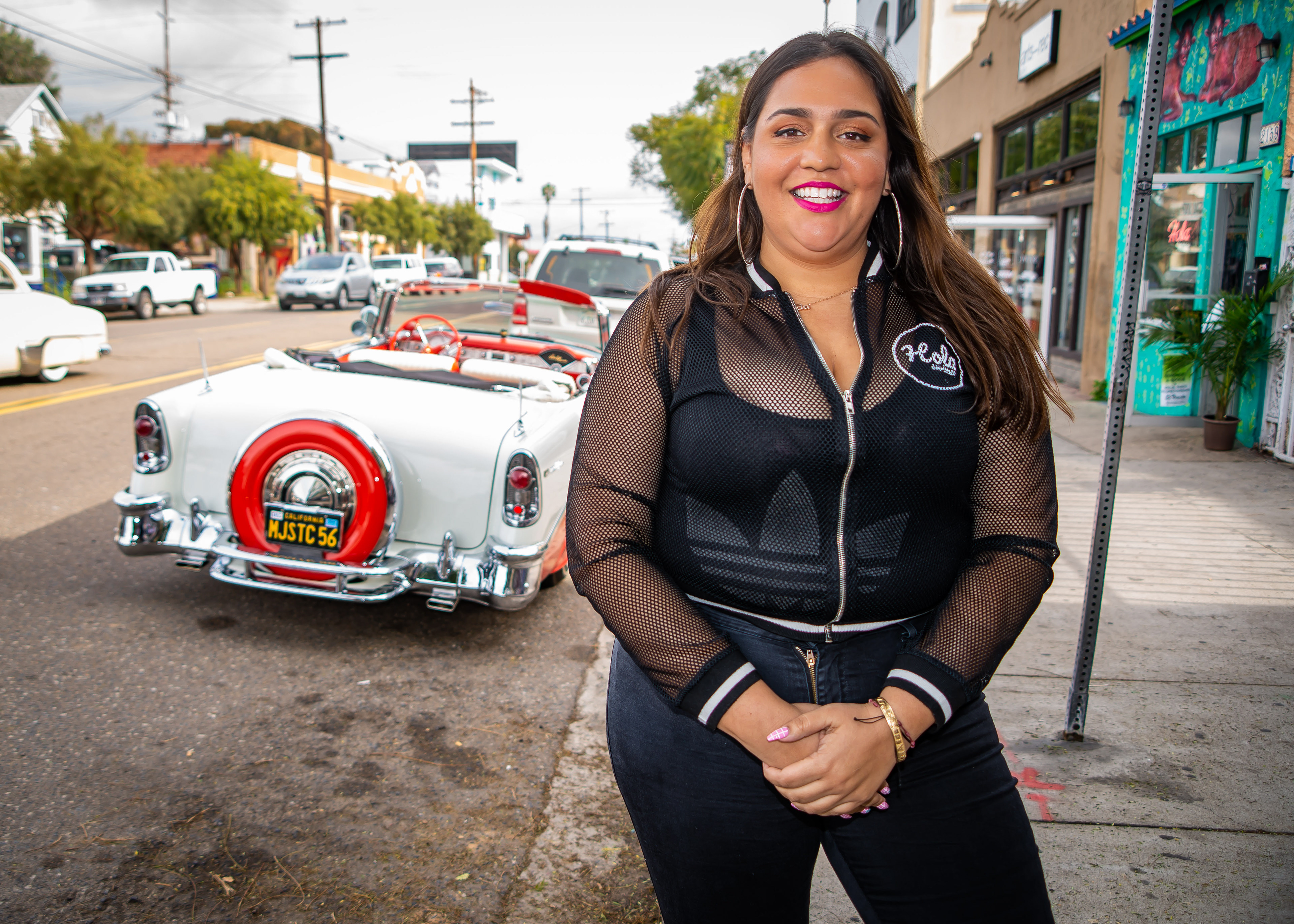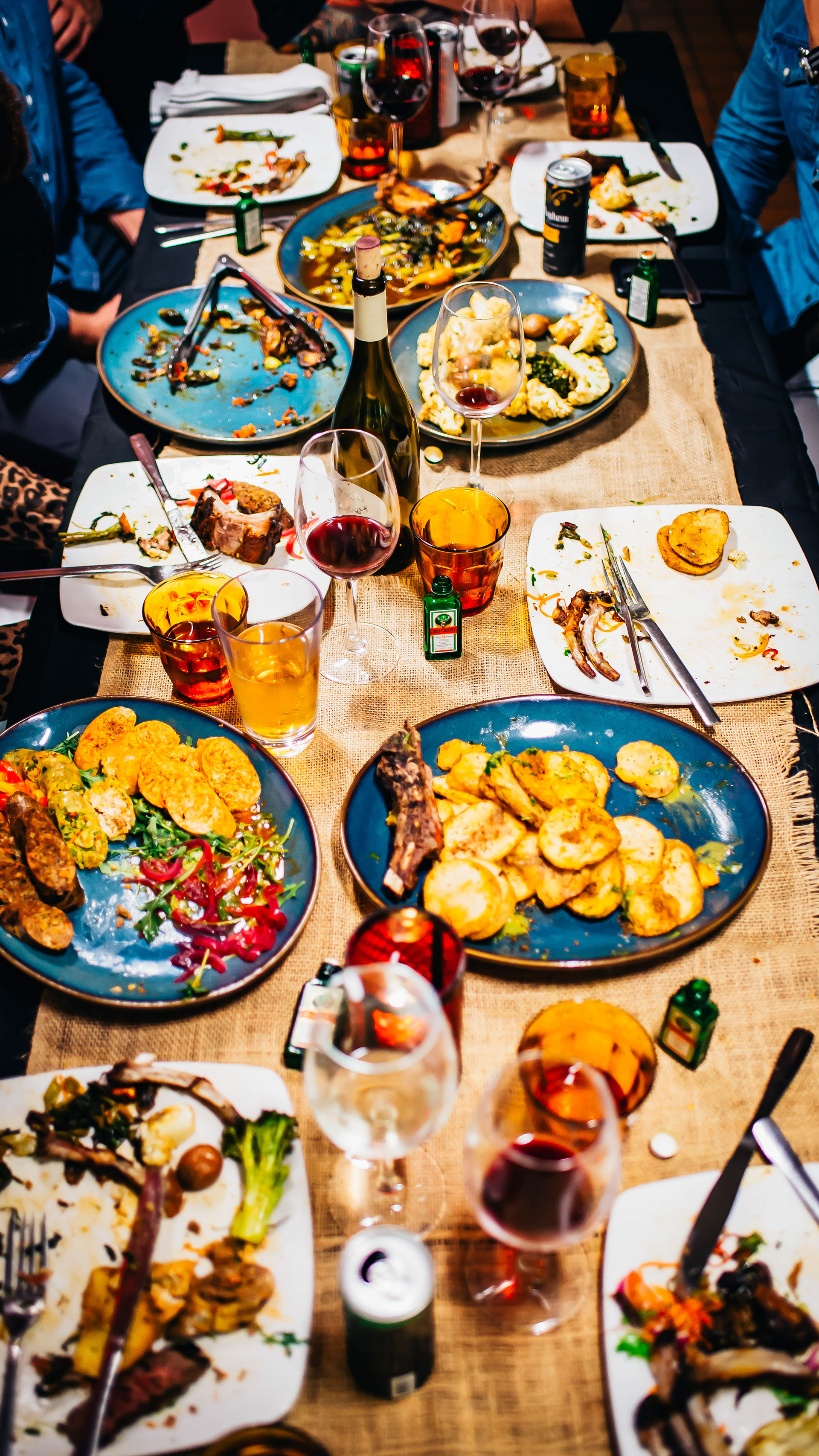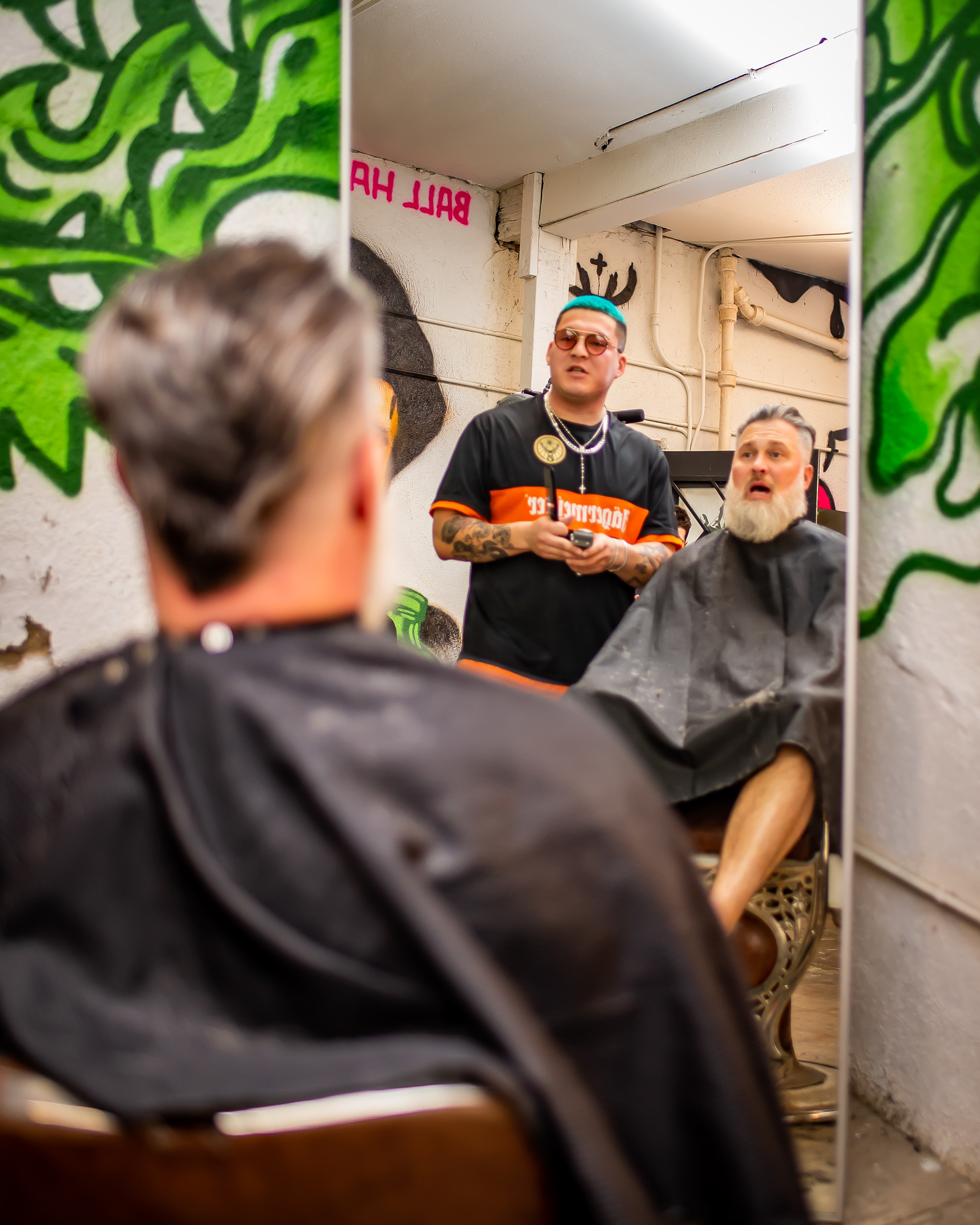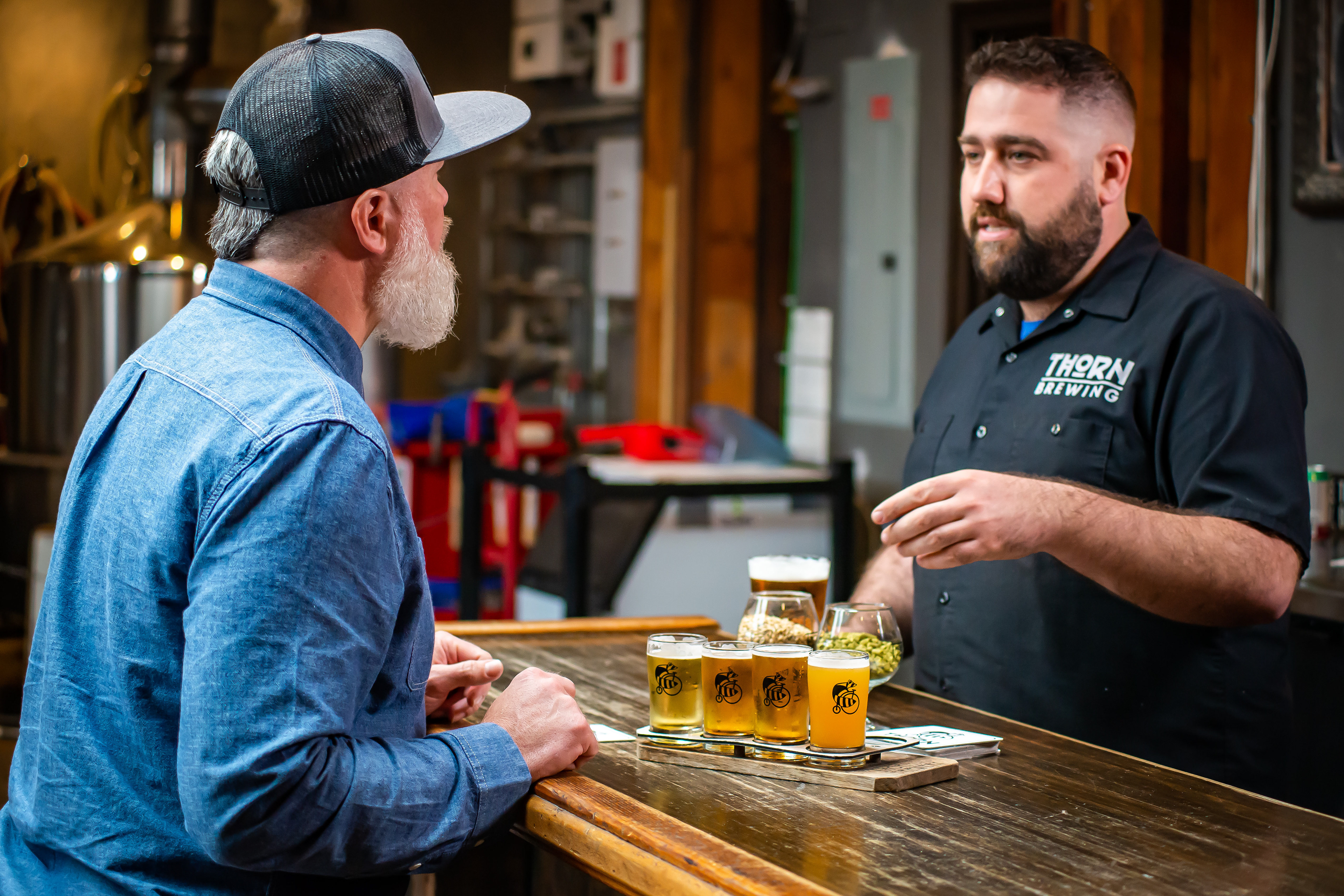 My father called to inform me that my tio Antonio would be taken off life support. He had health complications that put him in a coma soon after my dad and I left Mexico last November. He regained consciousness after some time and was brought back to the states to receive further treatment. Unfortunately, he fell into a vegetative state that he would never come out of. The last thing mentioned during this call was that my grandfather had passed away in his sleep that same morning. I love and miss you both. I'm very thankful to have shared some time on the ranch with you both before your death. Rest in peace grandpa and tio Antonio.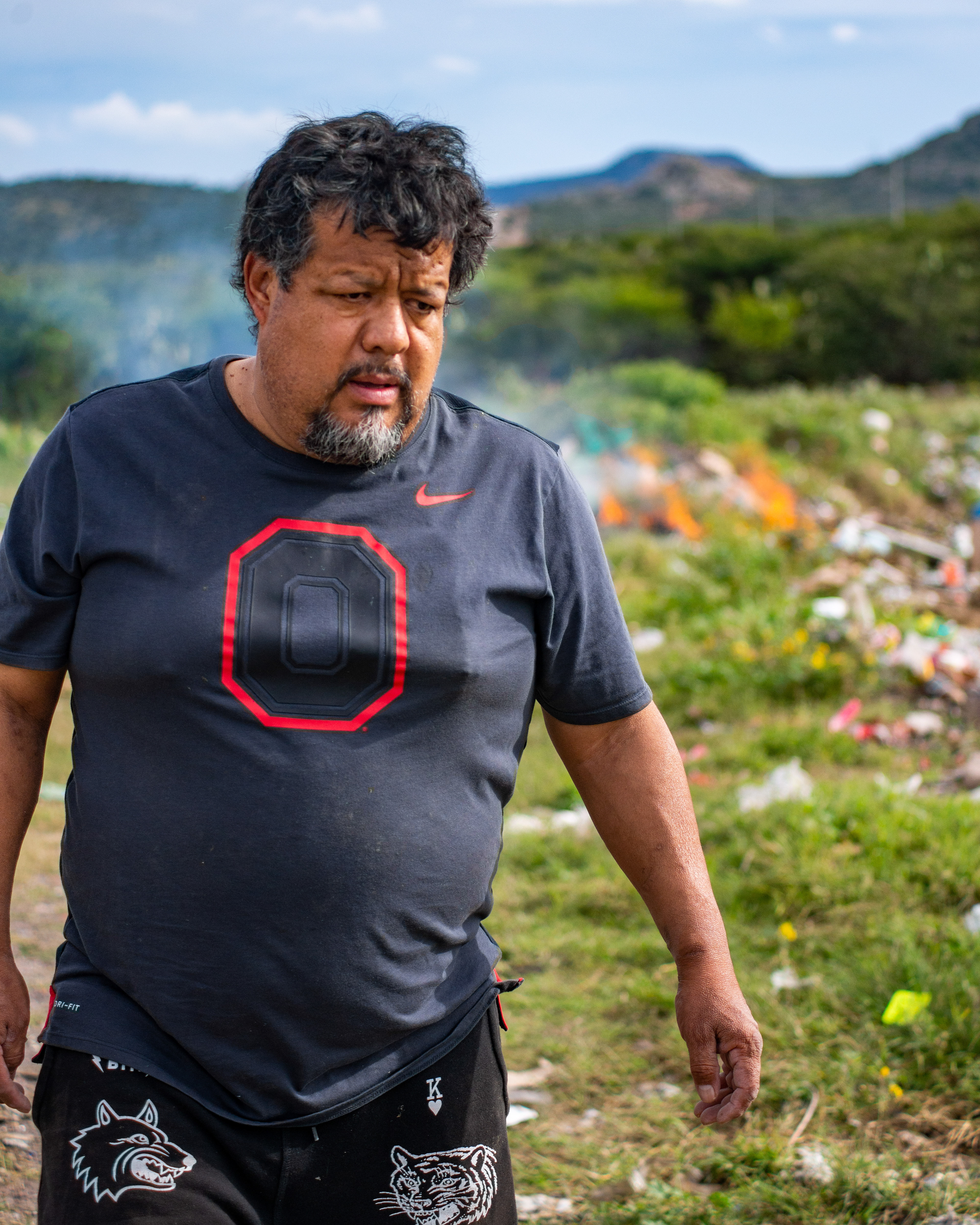 Last camping trip for the year
The last camping trip of the year took place in Red Rock Canyon. The holiday didn't seem to attract many to the desert around this time of year so I had many sites to choose from when my girlfriend and I arrived to the campgrounds. We setup our campsite fairly easy in the day and had a sizable portion of the day to explore the closest towns we could drive to. Lone Pine was nice to revisit, and new places like Darwin and Keeler were nice to explore for a while. 

Hangin' out in the California deserts
My girlfriend and I have been driving around Southern California's deserts and visiting new areas to photograph. Life have been a little more low-key on my end so things will start to pick up again when they need to. Photos are still being taken though :)
(Pictured below- Yours truly inside of an empty swimming pool)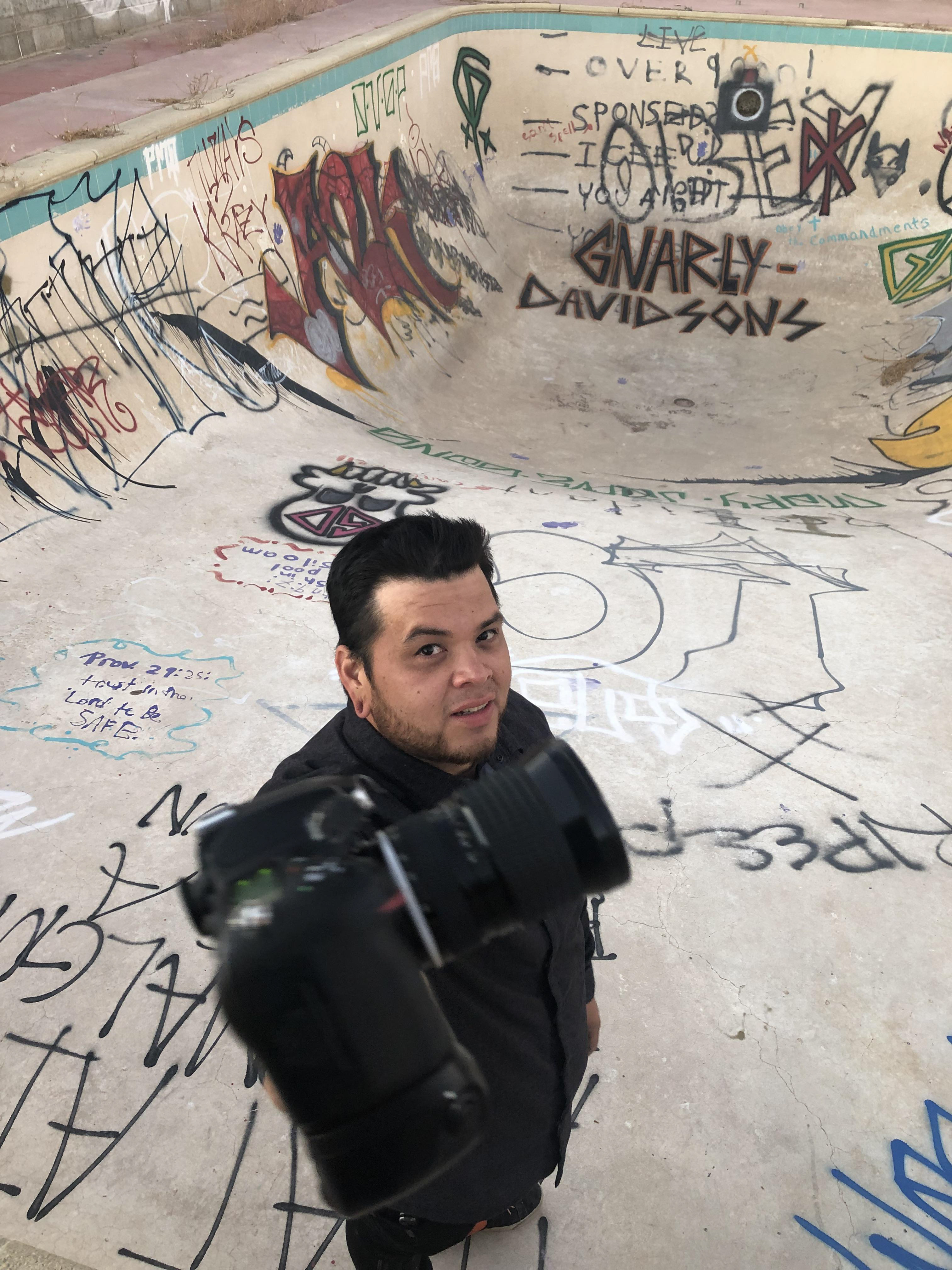 El Mundo Herrera: The drive back home
After staying a week at my grandparents home it was time for my father and I to return to California. My tio Antonio was picked up by us in Phoenix on our way to Durango, but he had to stay behind due to health concerns regarding his dialysis. We packed our bags last night and started our day and a half drive around 4:00-5:00am. My father and grandpa had a moment during our last couple days in which my father said to him "we all love you.",  grandpa replied "Yes. I believe you all."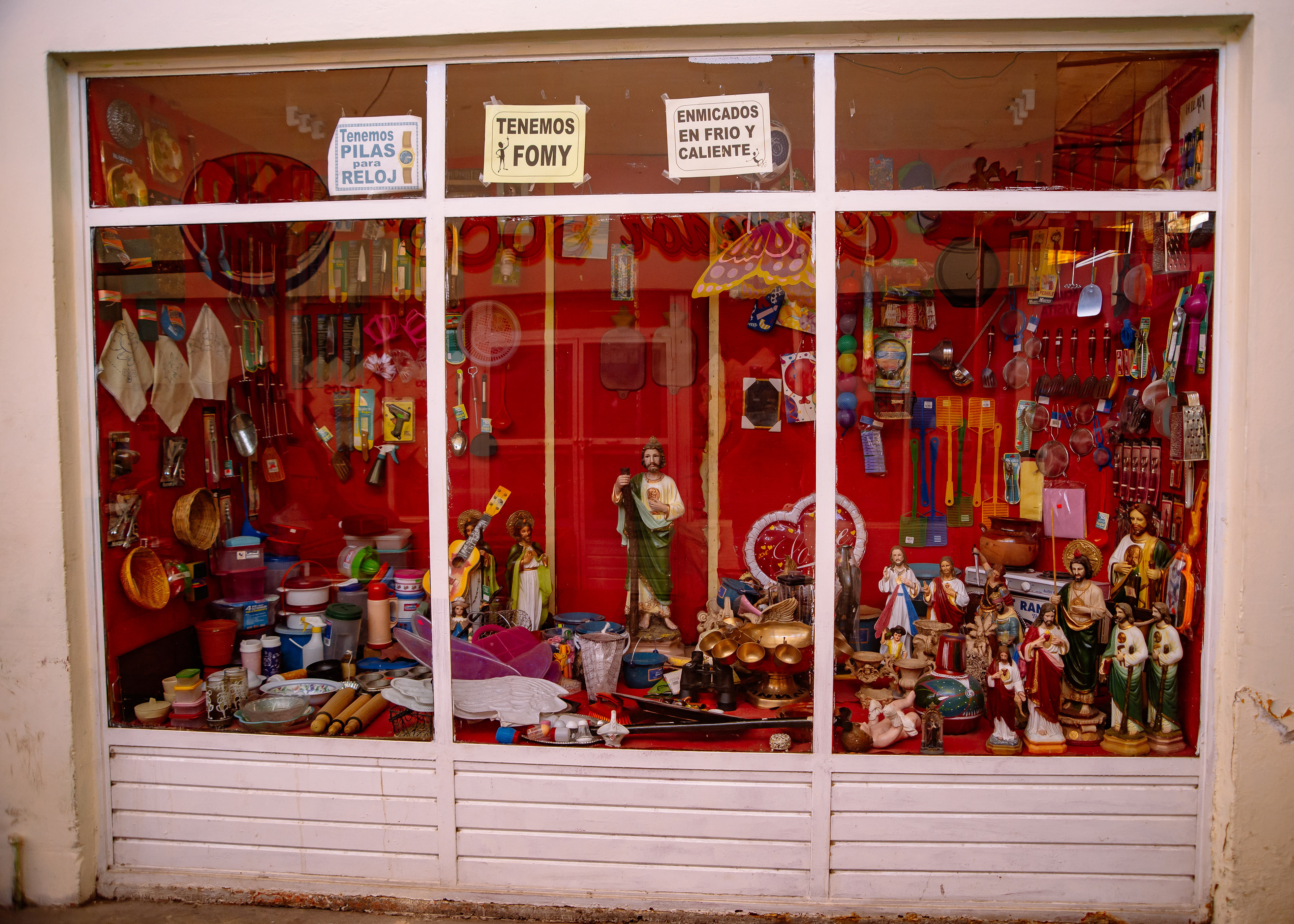 A couple weeks after my birthday, my father received word that his father was in very poor health. I accompanied my father on a very short notice trip to the state of Durango in Mexico to help him care for my grandfather. My 83 year old grandpa has lived a rough life that has unfortunately left him with many physical heath problems. Being a father, cowboy, farmer, police officer, and farmer again, has had him living a life of mostly work. He has been farming before I was even conceived, but unfortunately that lifestyle came to an end around 5-7 years ago...his body simply cannot keep up. My grandfathers health has also been slowly declining ever since my grandmother passed away. I greeted my grandfather as soon as we arrived; he said he didn't remember me. 
*Pictured below left to right*
1.)My grandfather in his living room; 2.)My father and his younger brother(w/red cap)Antonio; 3.)My father, tio Lupe(in background w/white hat), tia Mari(tio Lupes wife), my grandfather and tio Abel(identical twin w/Antonio) mourning at my grandmothers grave during Day of the Dead.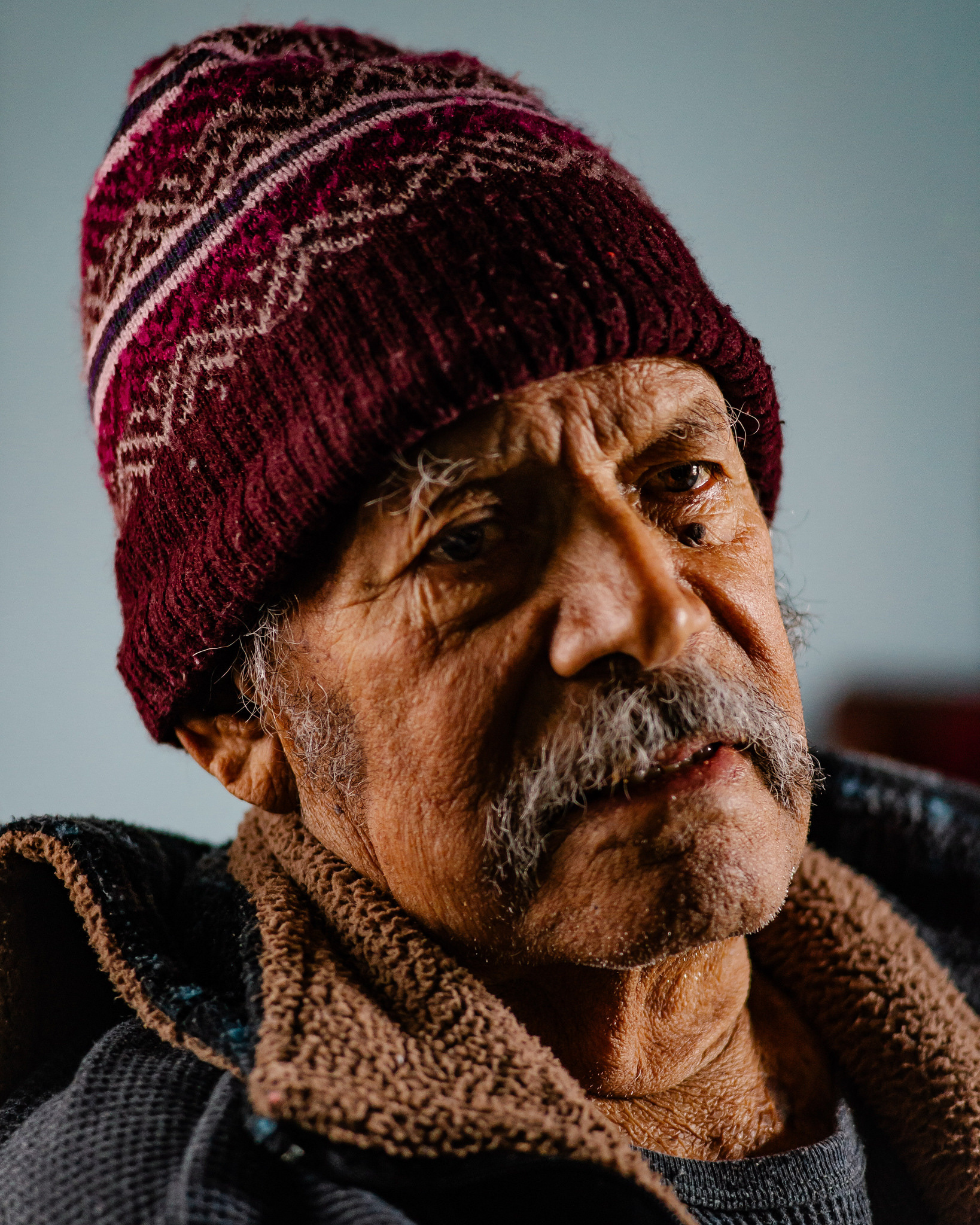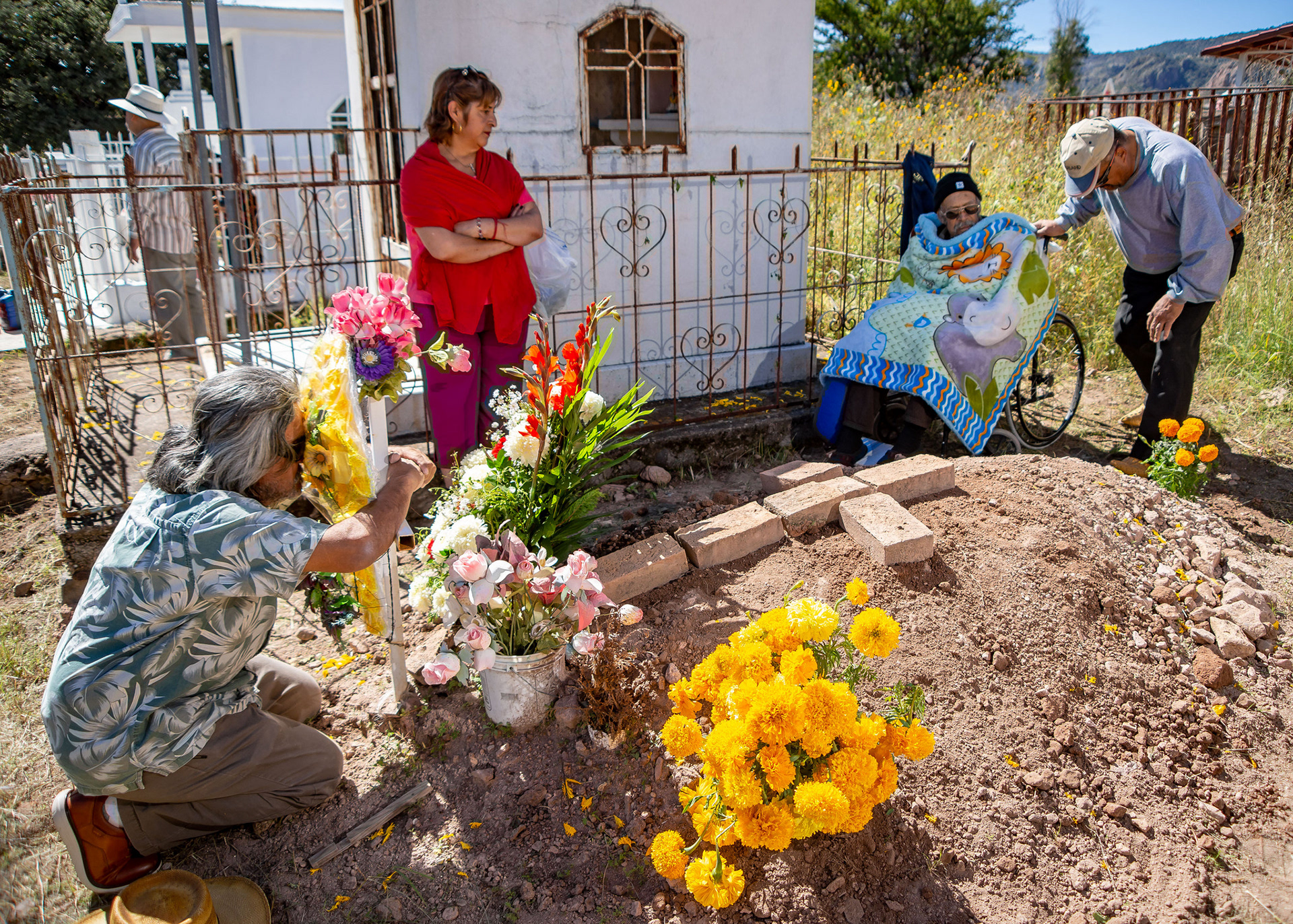 I had a couple rolls of film developed and completely forgot about the shots I had taken at a Malibu house party the WEDIDIT label had earlier in the year. A$AP NAST(pictured below w/black jacket) and I took each others picture. He also shoots film and uses a small Yashica p&s.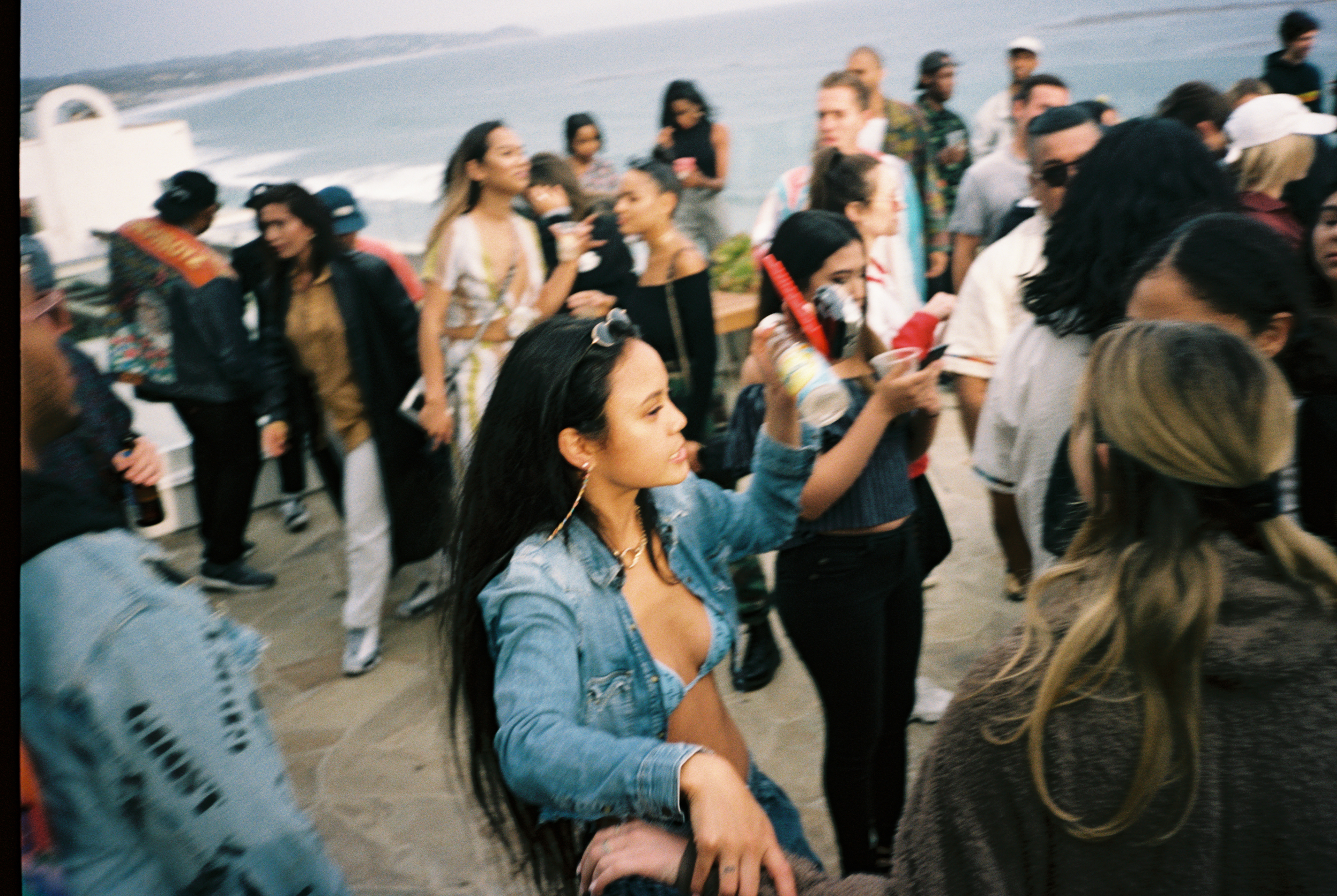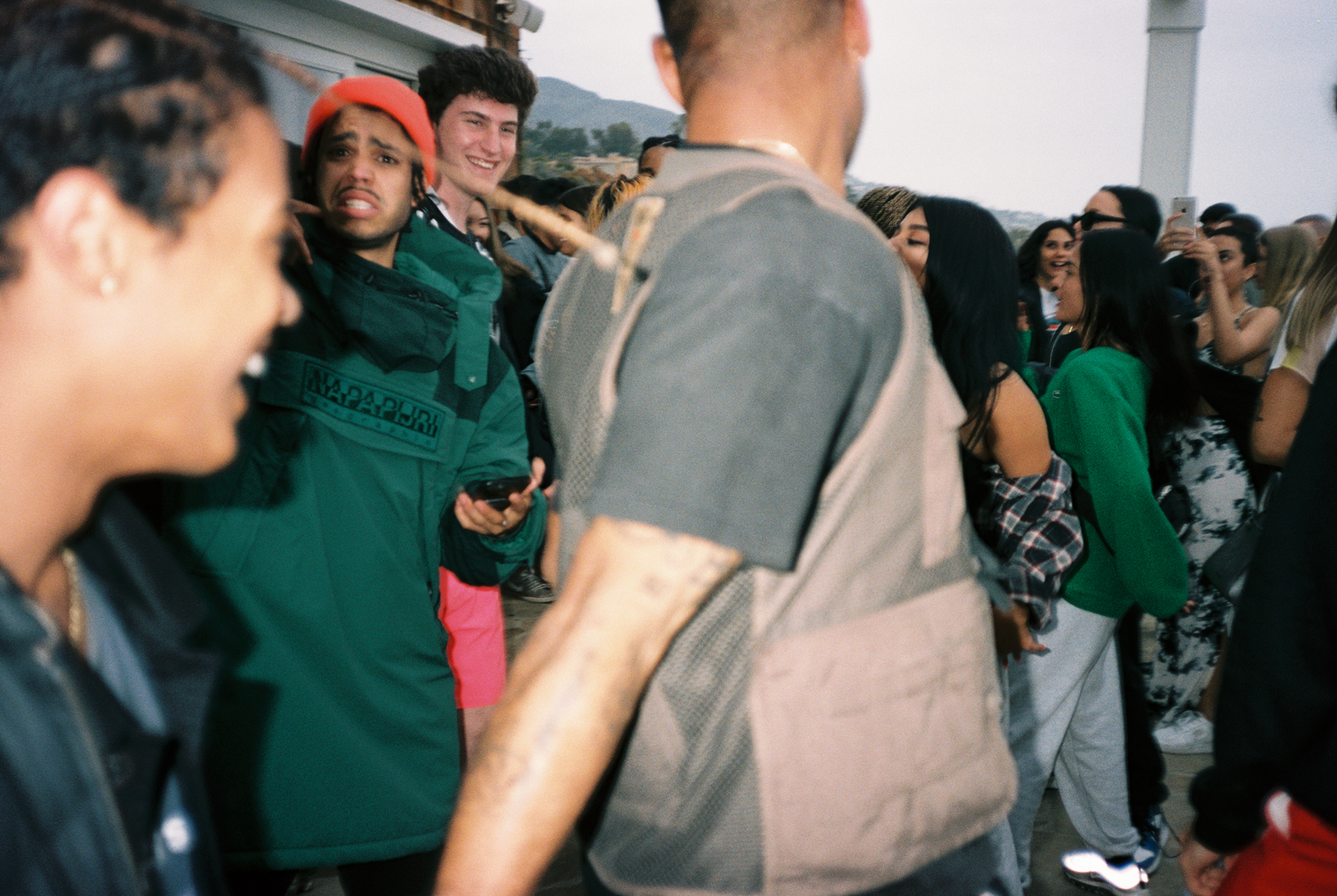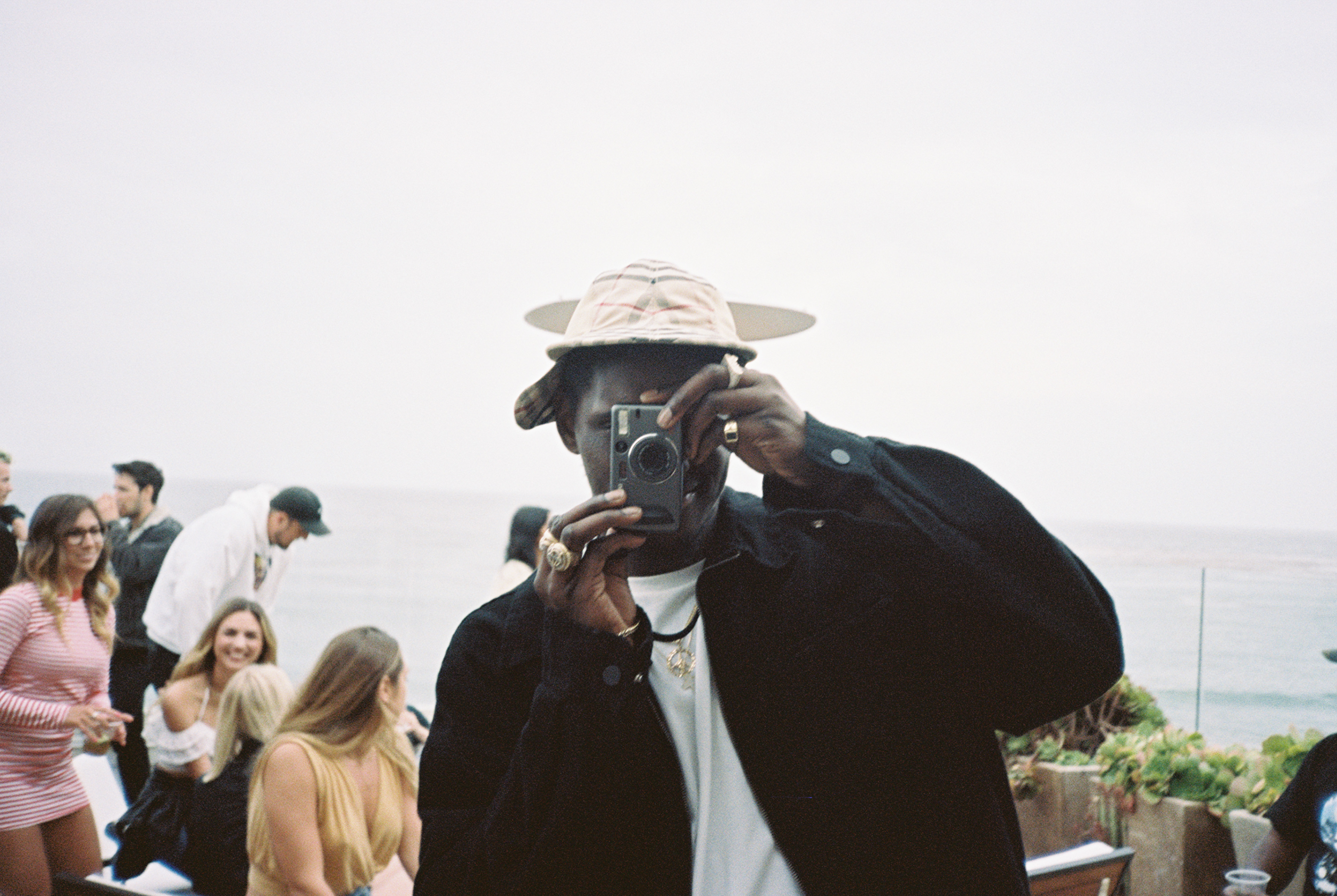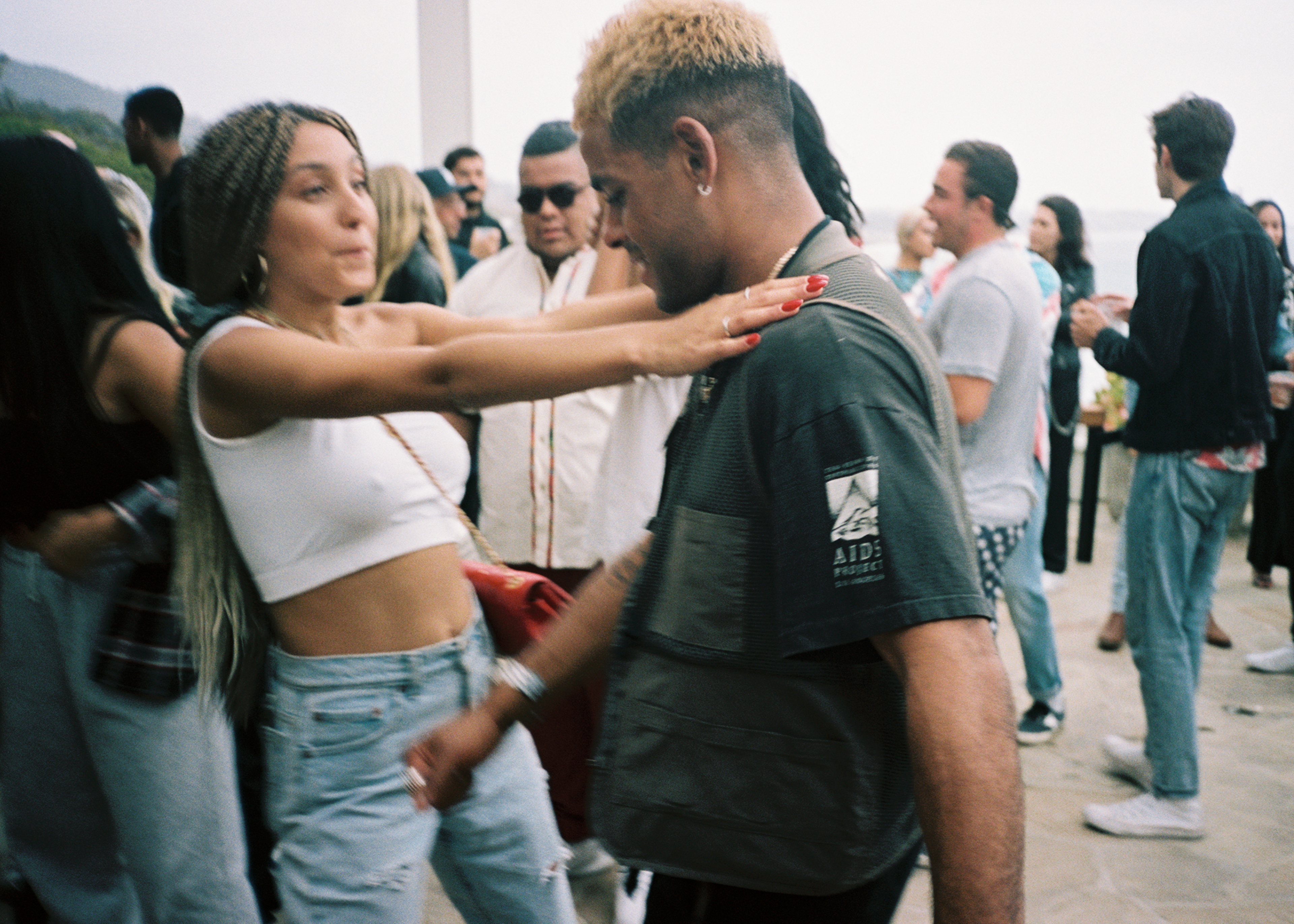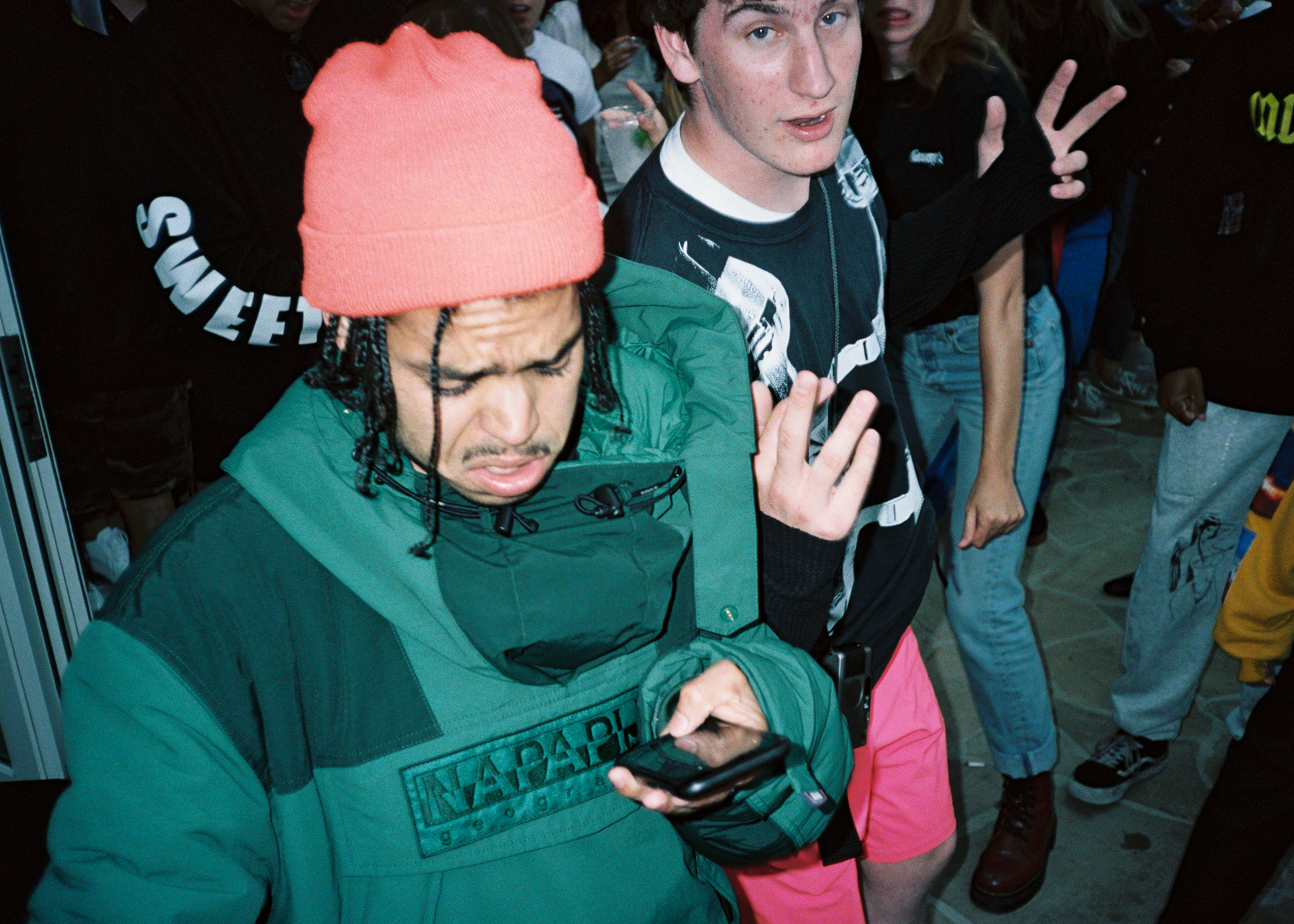 This past Sunday, a friend and I drove to East. L.A. so we could watch the Mexican Independence Day parade. Floats from representing every state in Mexico followed one after the other. Indigenous dancers, Mariachi, Mexican celebrities, etc. also made their way down Cesar Chavez Avenue. Every state had something beautiful to display. A smile was brought to my face every single time people loudly cheered at the sight of their home state's name on an approaching banner. Seeing things like this parade have me miss Mexico and my relatives there. Maybe it's time to head back soon-ish.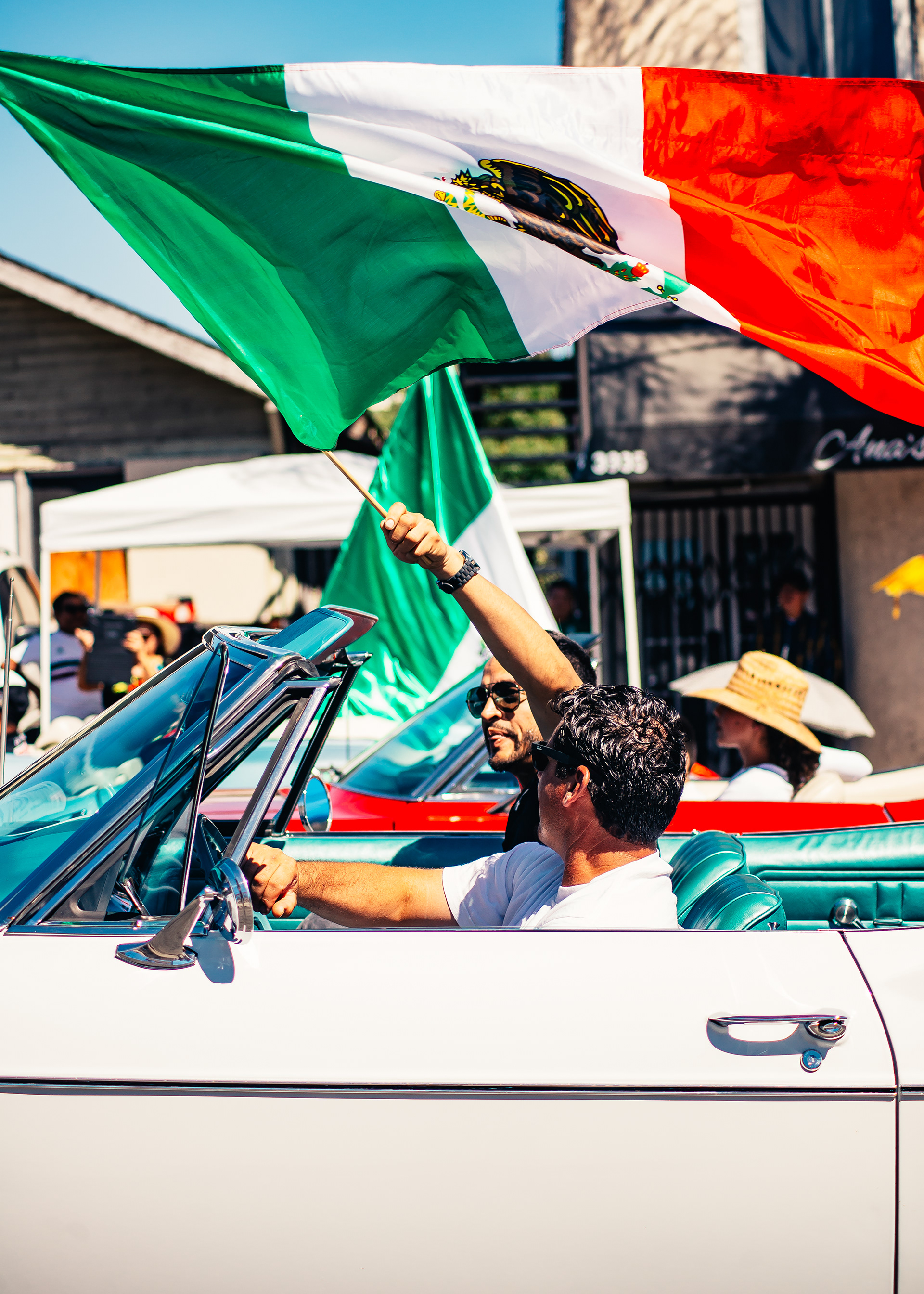 This Saturday(15th of Sept.) I'll have a couple pieces, one of them being new, in the Labor fo Love group show at Art Share L.A. My pieces will share the space along with 20 total artists. Stop by and say hello if you happen to be in Downtown L.A. this weekend :)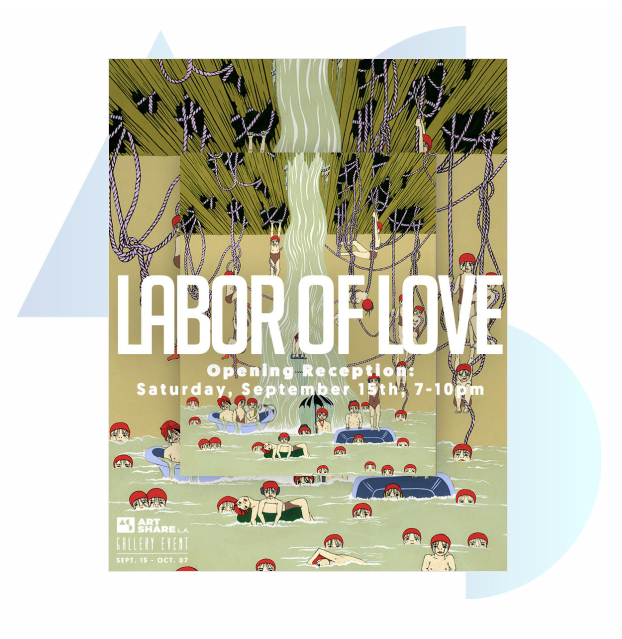 I've been away for a good while because I've been busy documenting the southern half of California during this past summer. Many trips up north of L.A., visits to the coastal towns, ghost towns, and many many trips to the deserts have kept me pretty busy. A lot of work will soon be added on my site, but that requires a little more time that I'll soon be soon putting in. I hope everyone had a great summer.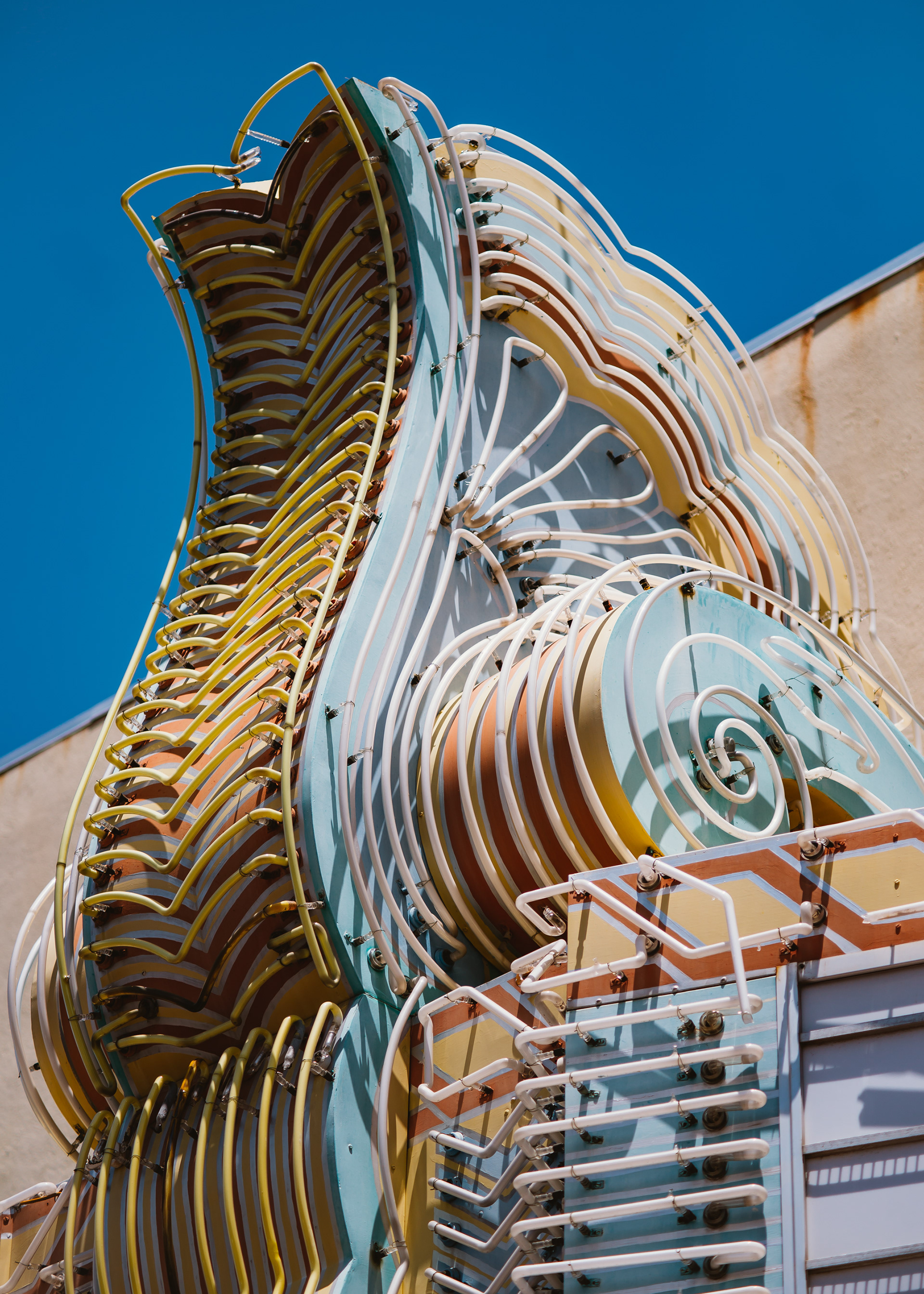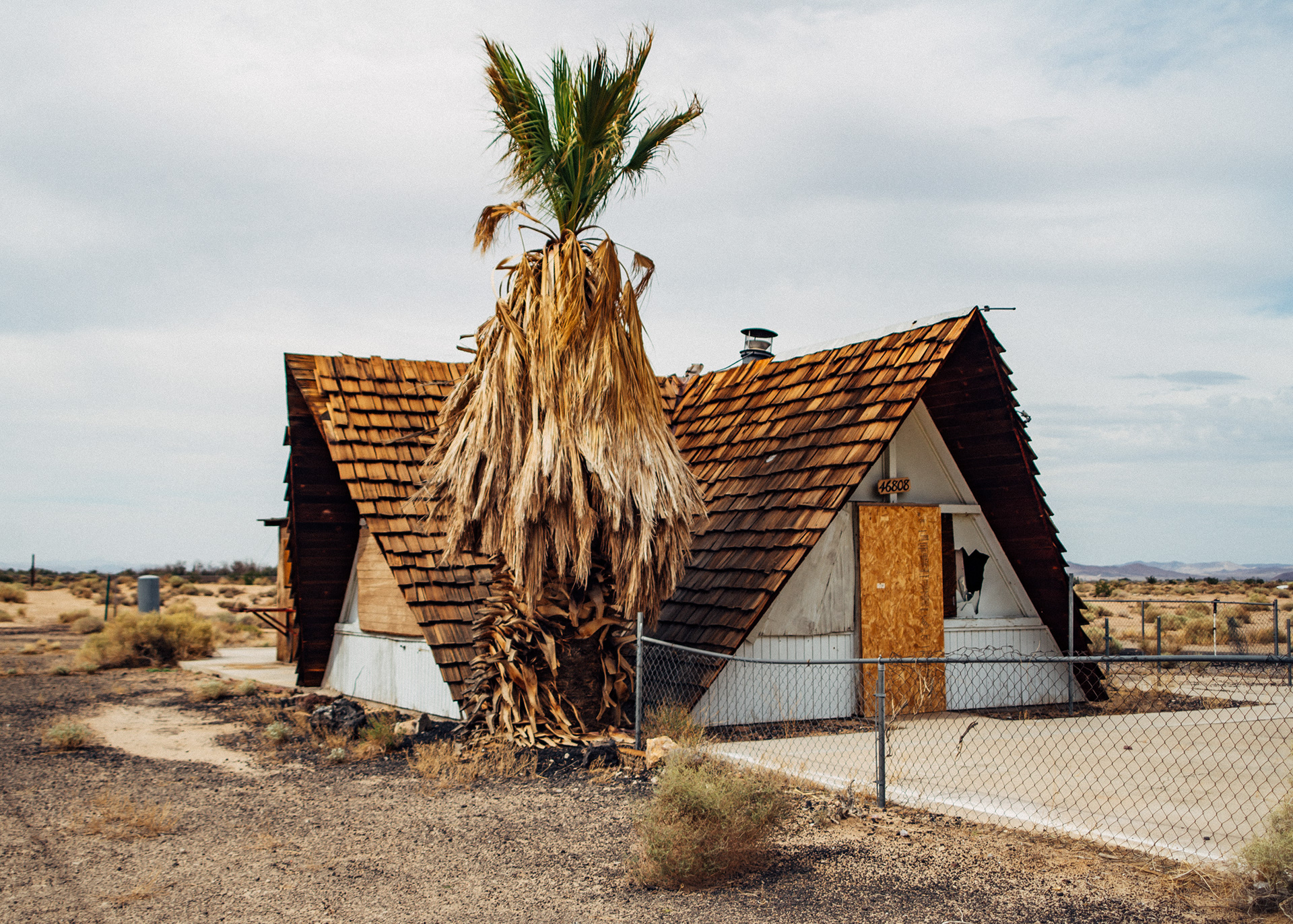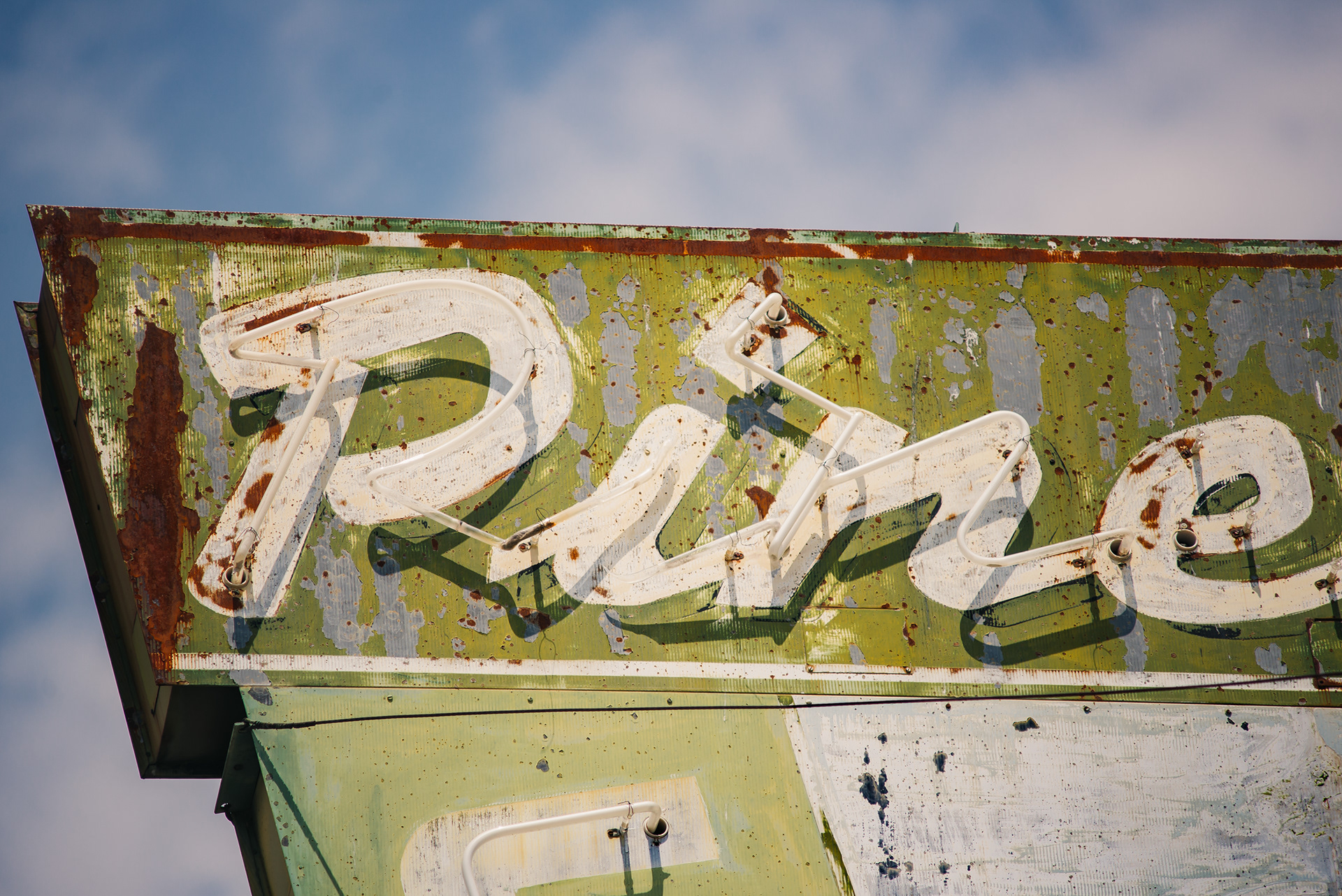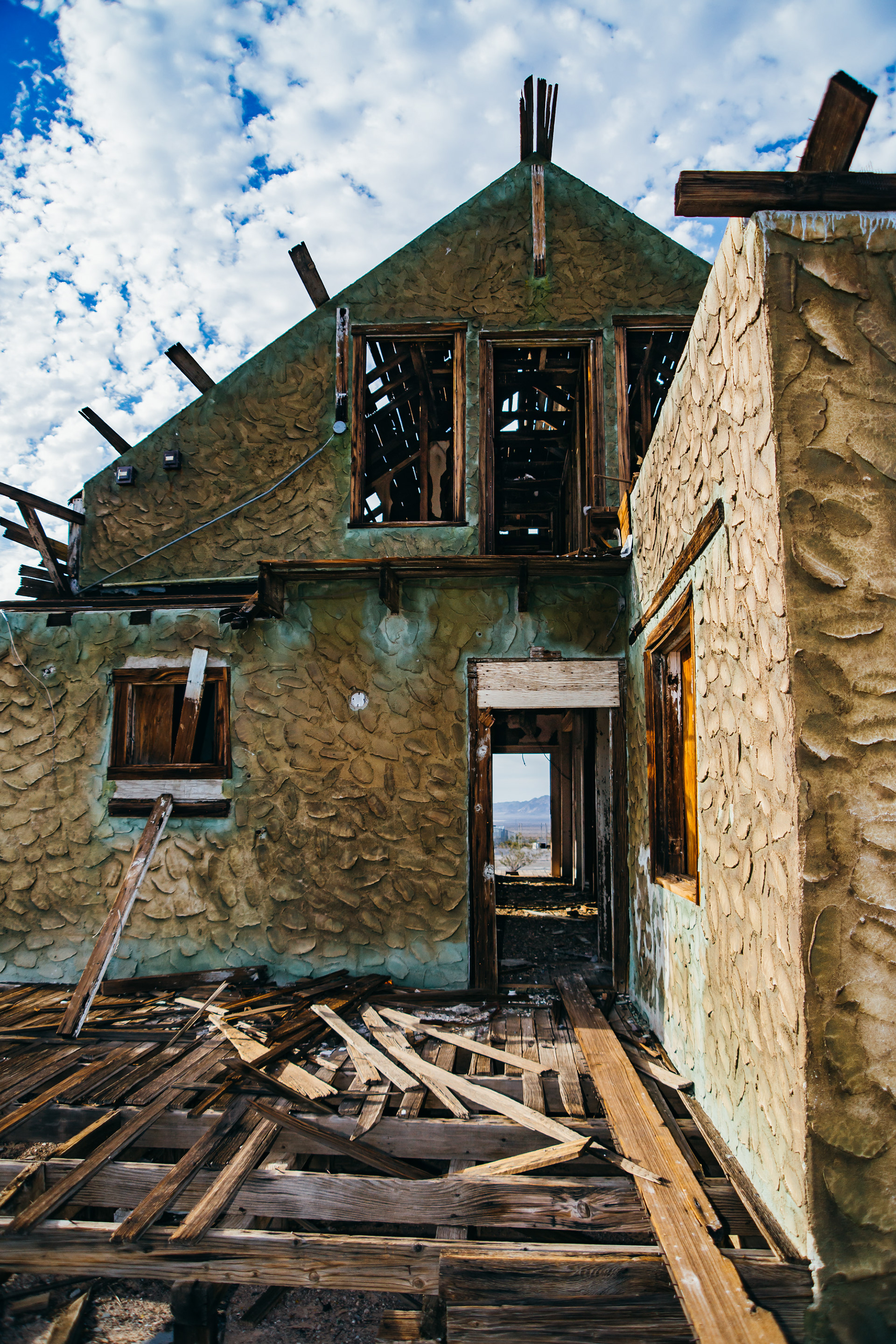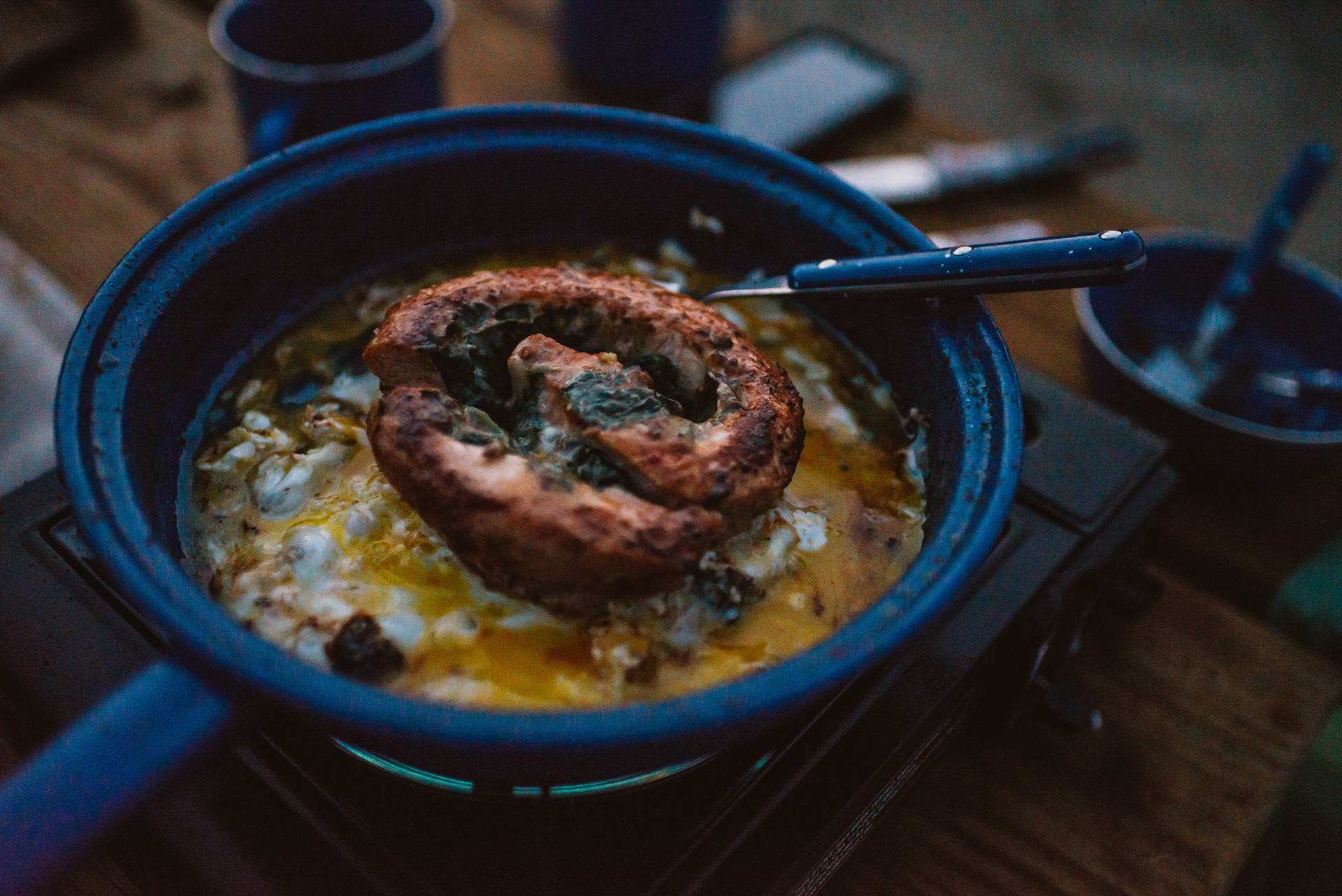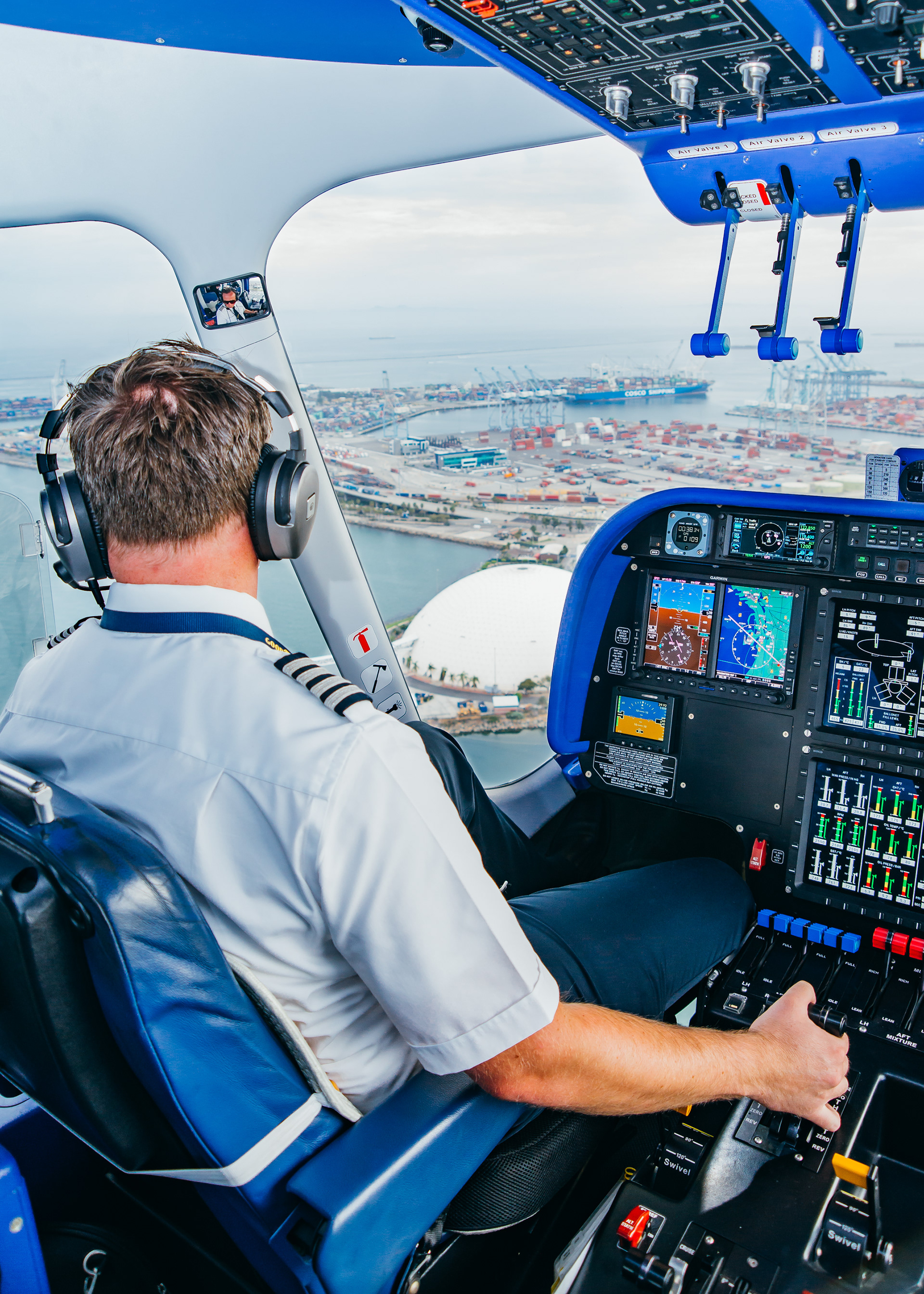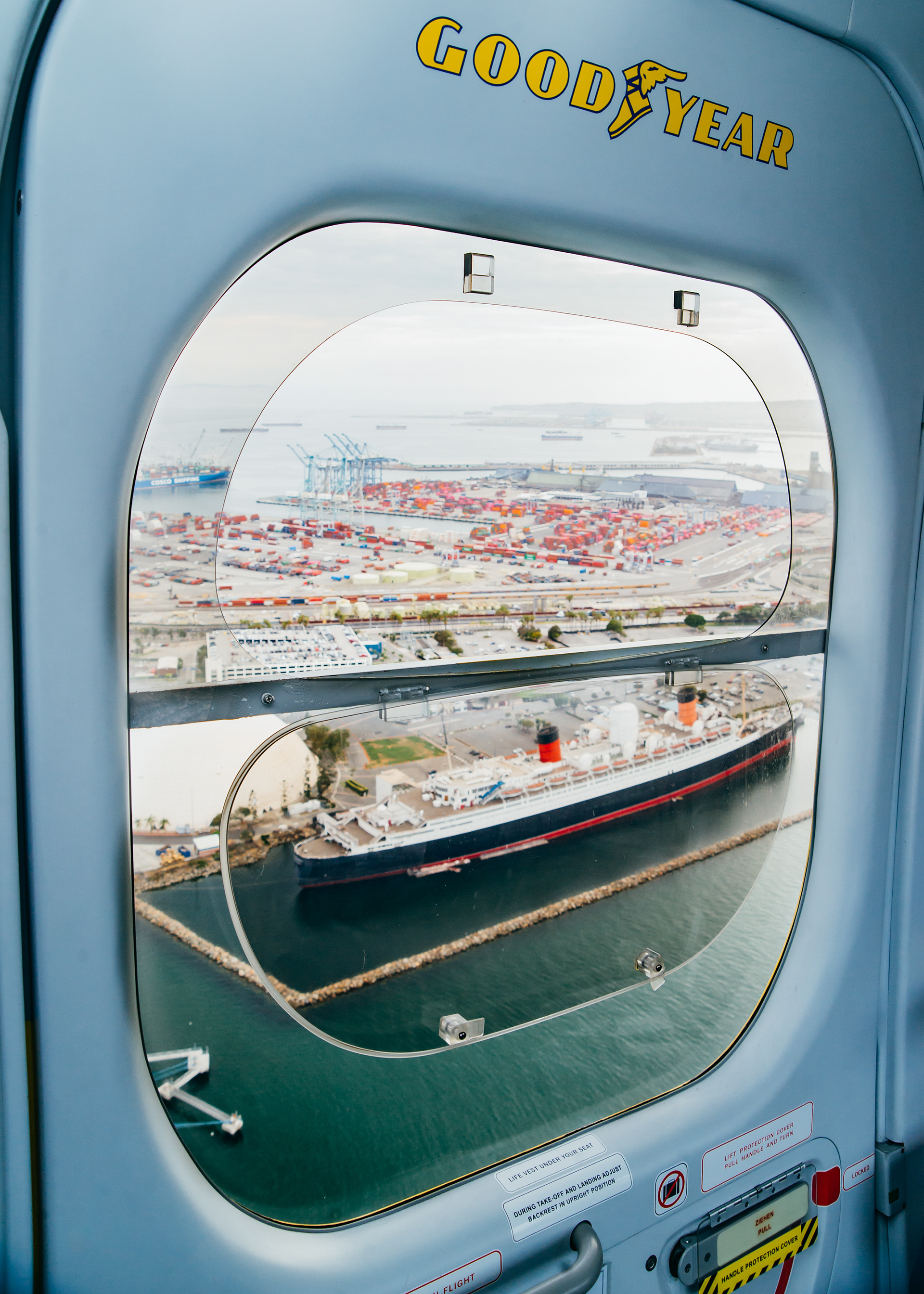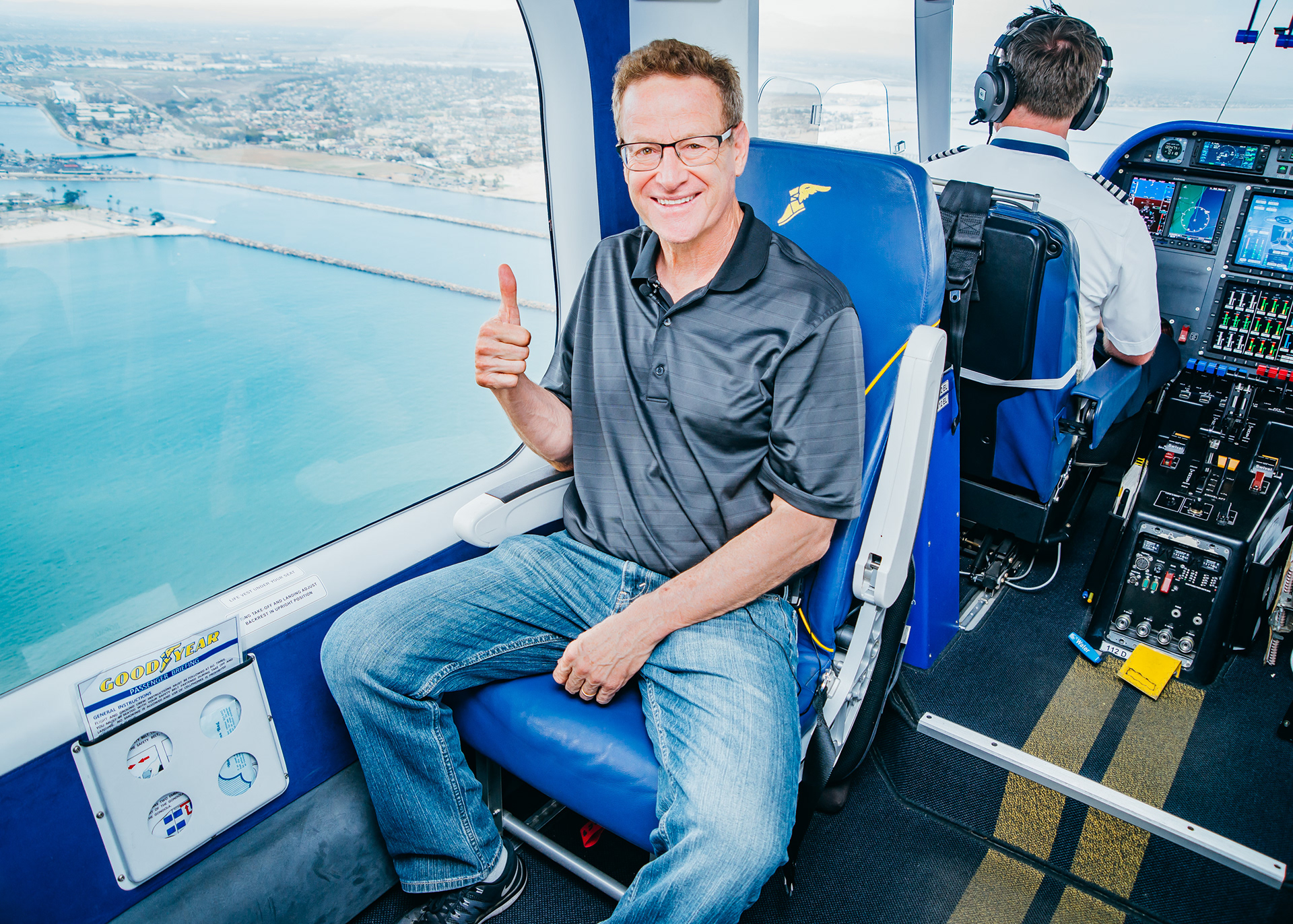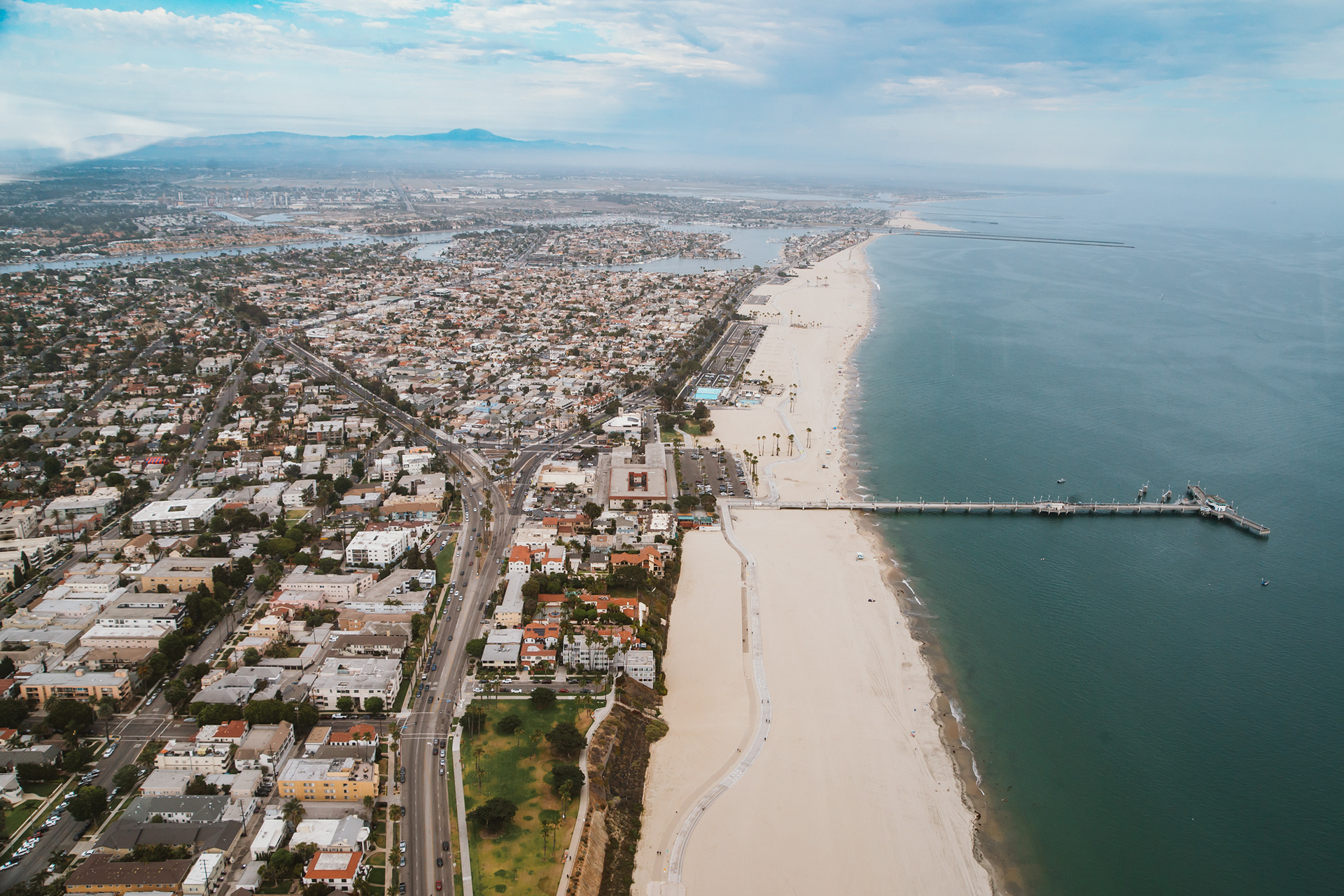 Close, but, not close enough.
This was taken just a couple weeks before Brazil eliminated Mexico from entering the World Cup quarterfinals. It seemed as is half of Los Angeles(having a massive Mexican population) was heart broken, yet again, from advancing in the World Cup. The Mexican team gets a little closer with each passing tournament. Better luck for them next time.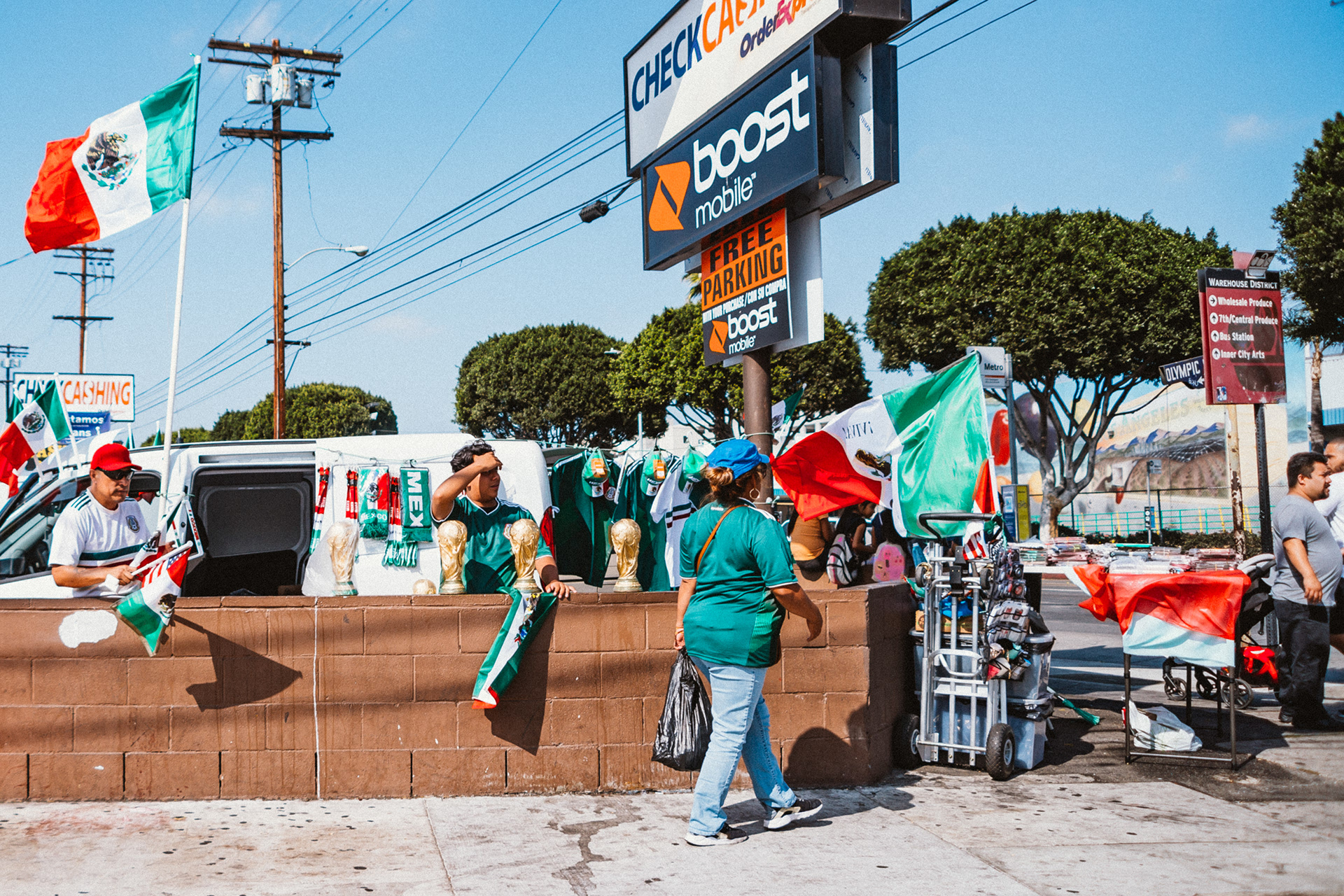 This Friday I hung out with the WEDIDIT crew for their 10th anniversary show. The labels talents performed/celebrated 10 years of creative output with a sold out in Los Angeles. Shlohmo, D33J, Groundislava, Nick Melons, Swan Lingo and Juice Jackal filled the night with music to an incredibly supportive following. Secret guests included Jeremih, R.L. Grime, Joji and Deb Never. A young audience full of smiles celebrated along with WEDIDITlate into the night. Thanks again to WEDIDIT for bringing me over to document their special day.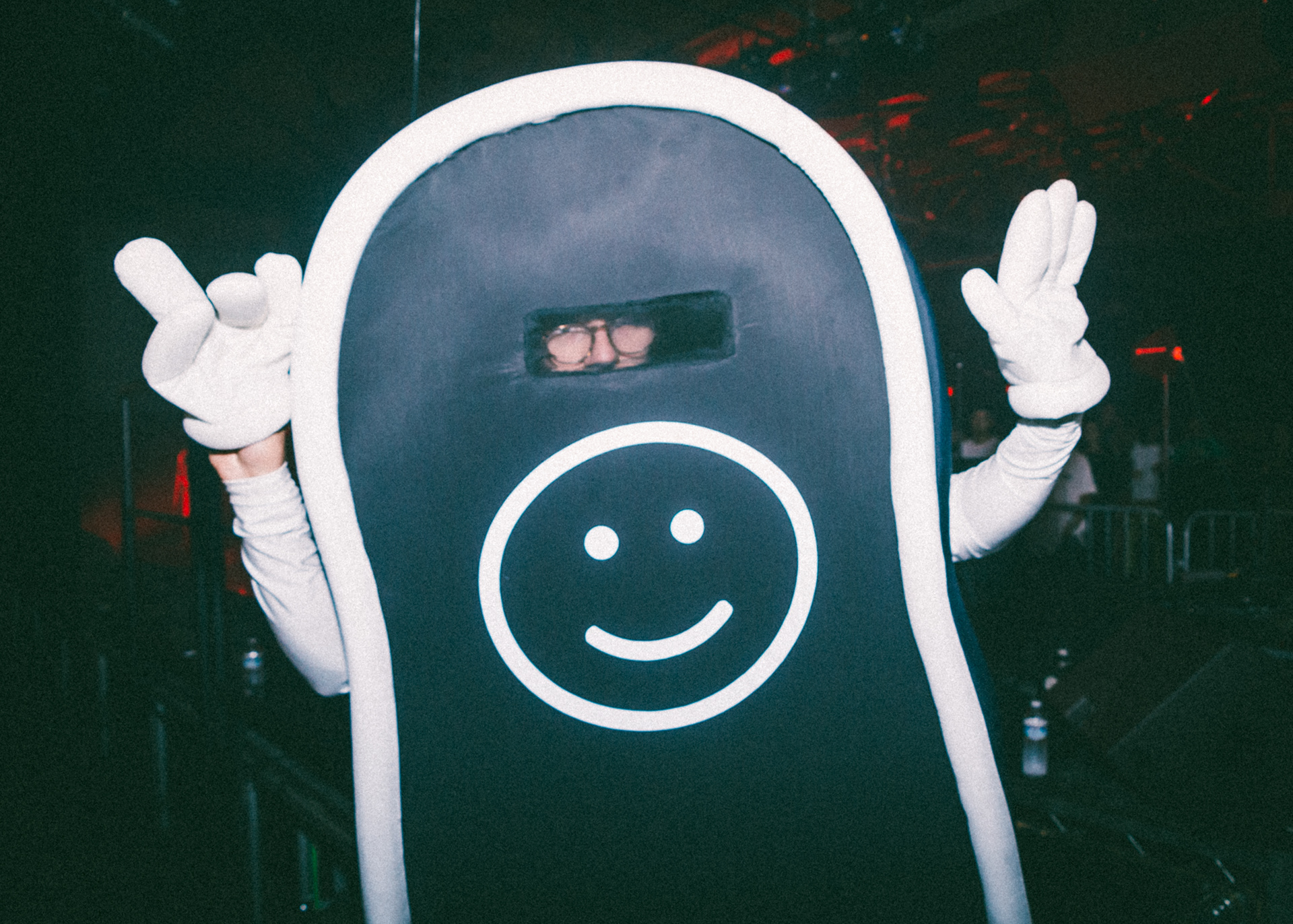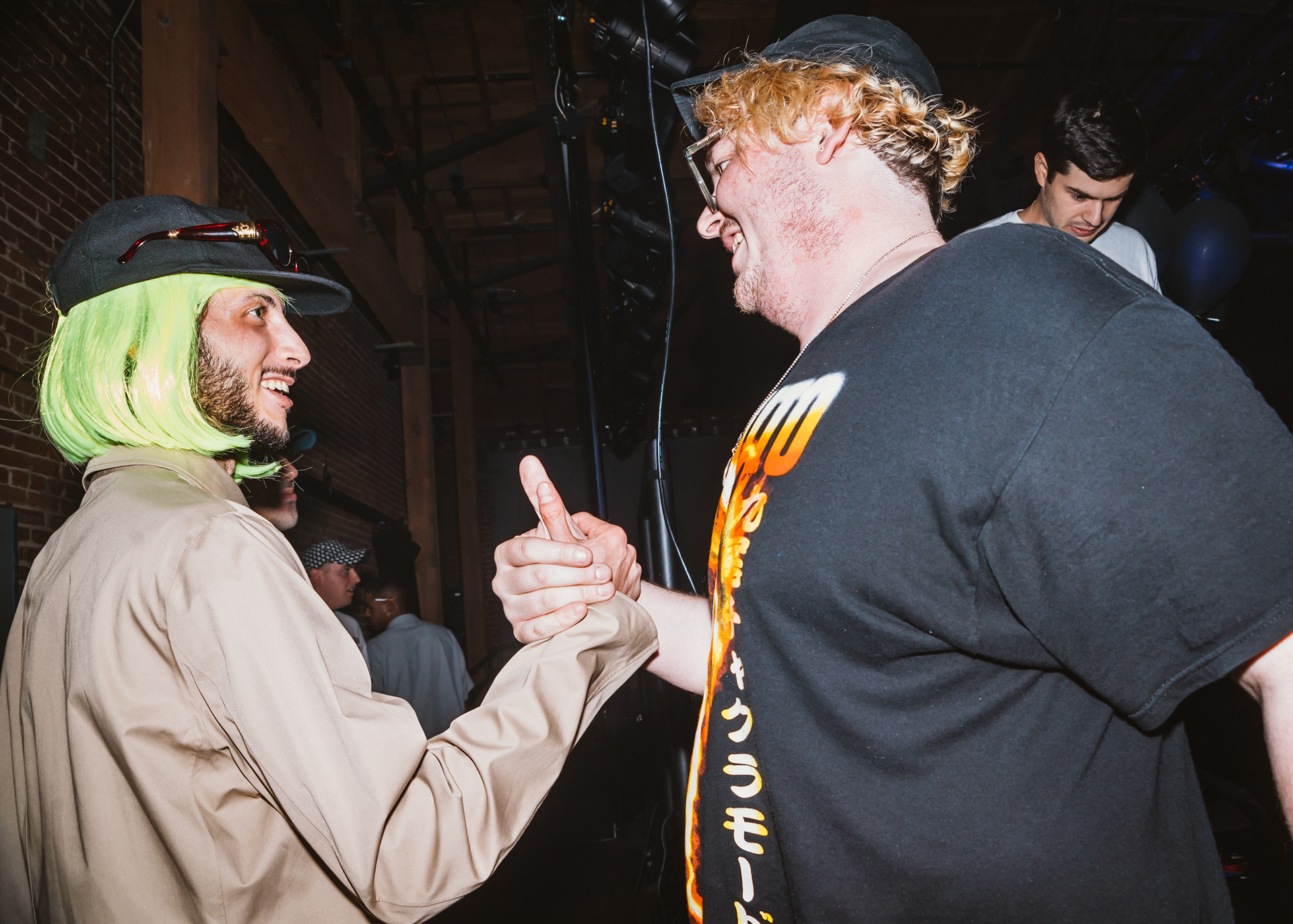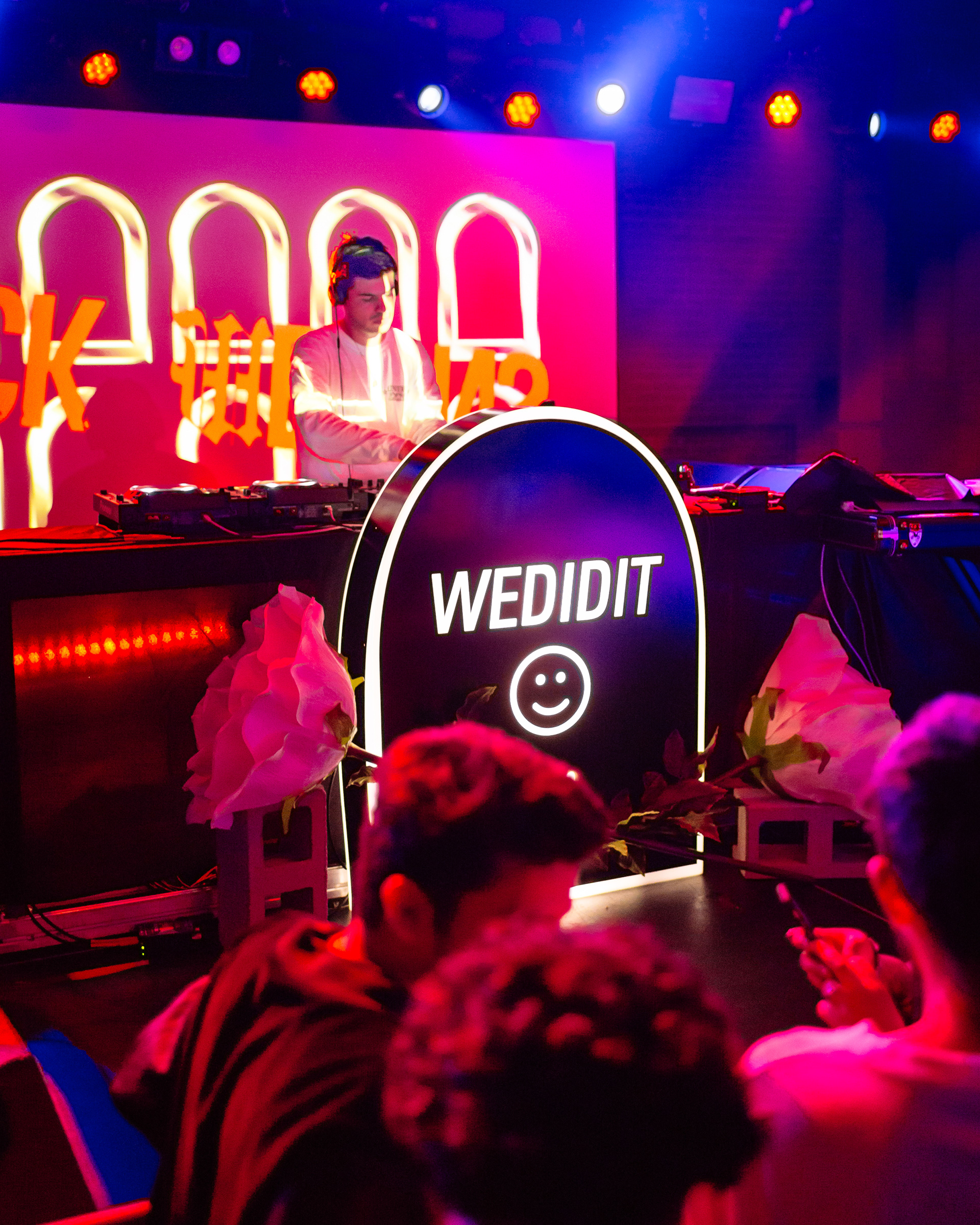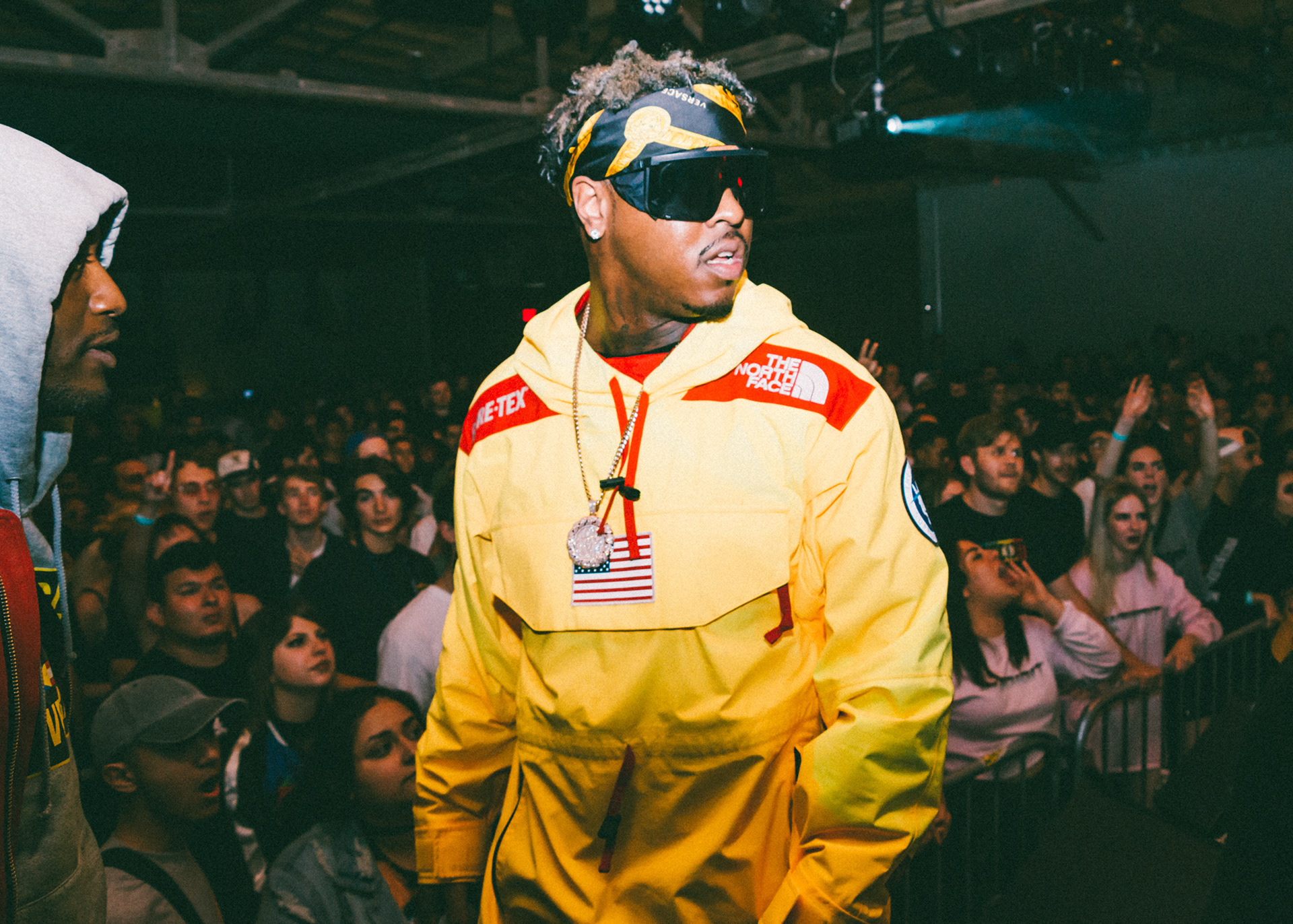 ​​​​​​​
​​​​​​​
​​​​​​​
Bucket list
My last gig was very special. MyJump(my jump.org) hired me to aid them in documenting Sharon's first hot air ballon ride with her grandson. All, minus the pilot, had never been on a hot air balloon ride before. Sharon and her grandson, Avery, had a beautiful and peaceful evening watching the sunset over the ocean as we flew inland over some impressive properties.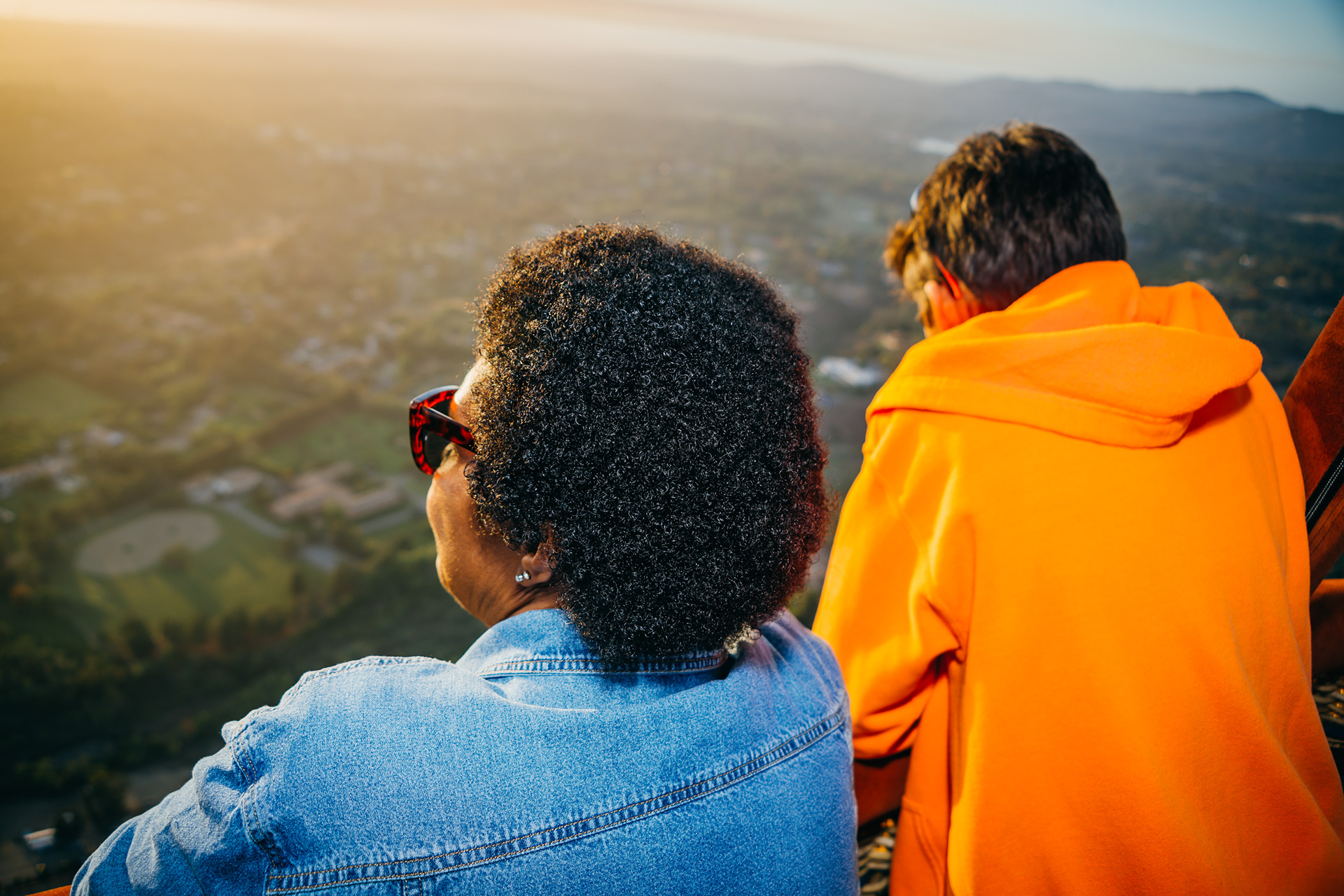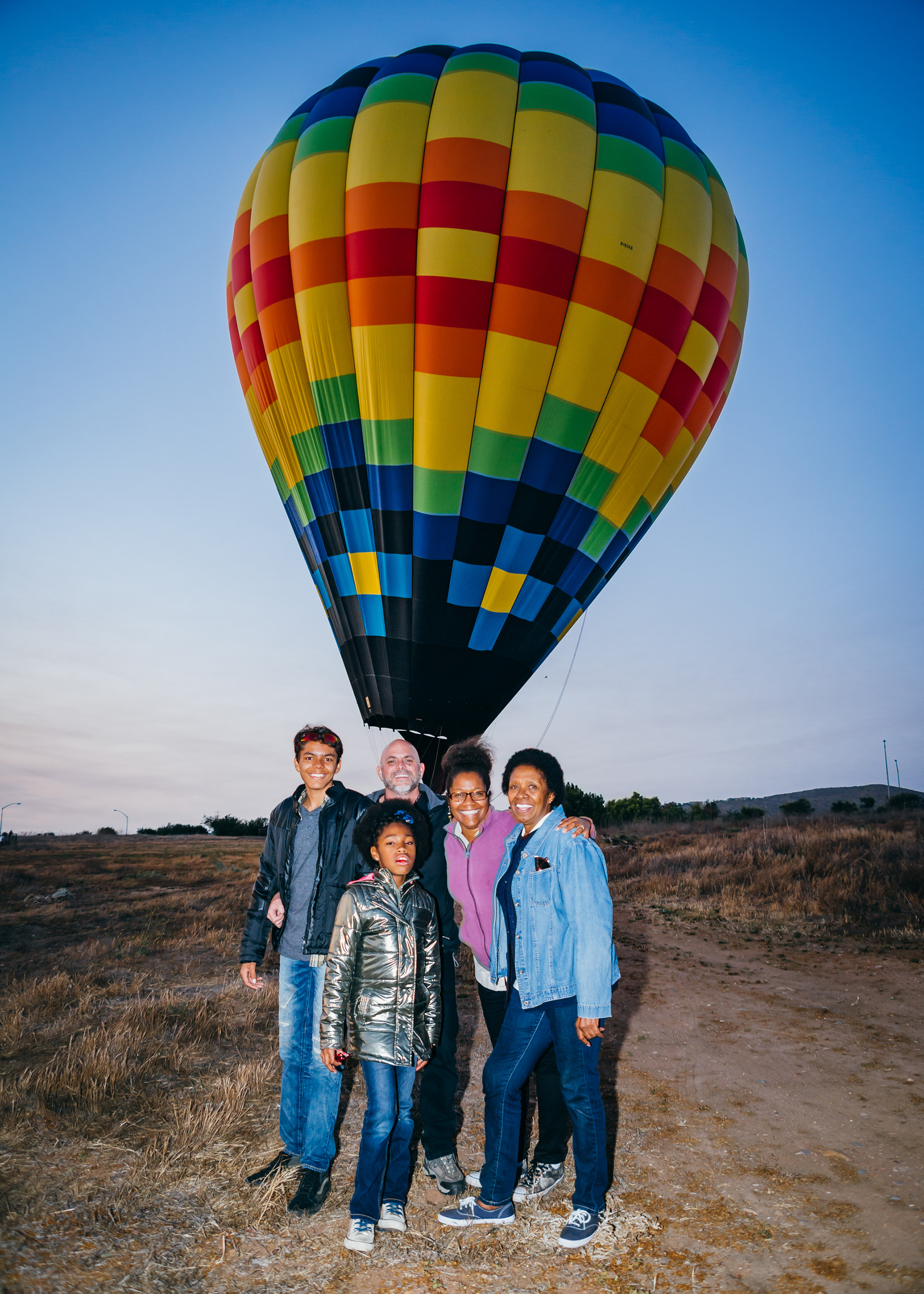 WEDIDIT X Baume Watches Malibu house party
WEDIDIT and Baume Watches threw a house party in Malibu. I received the address from WEDIDIT the day prior and already could hear the older music I was listening to during my teenage years. I had a great time covering the event and the photos show that I did. Many thanks to the WEDIDIT crew and Baume Watches for treating me well.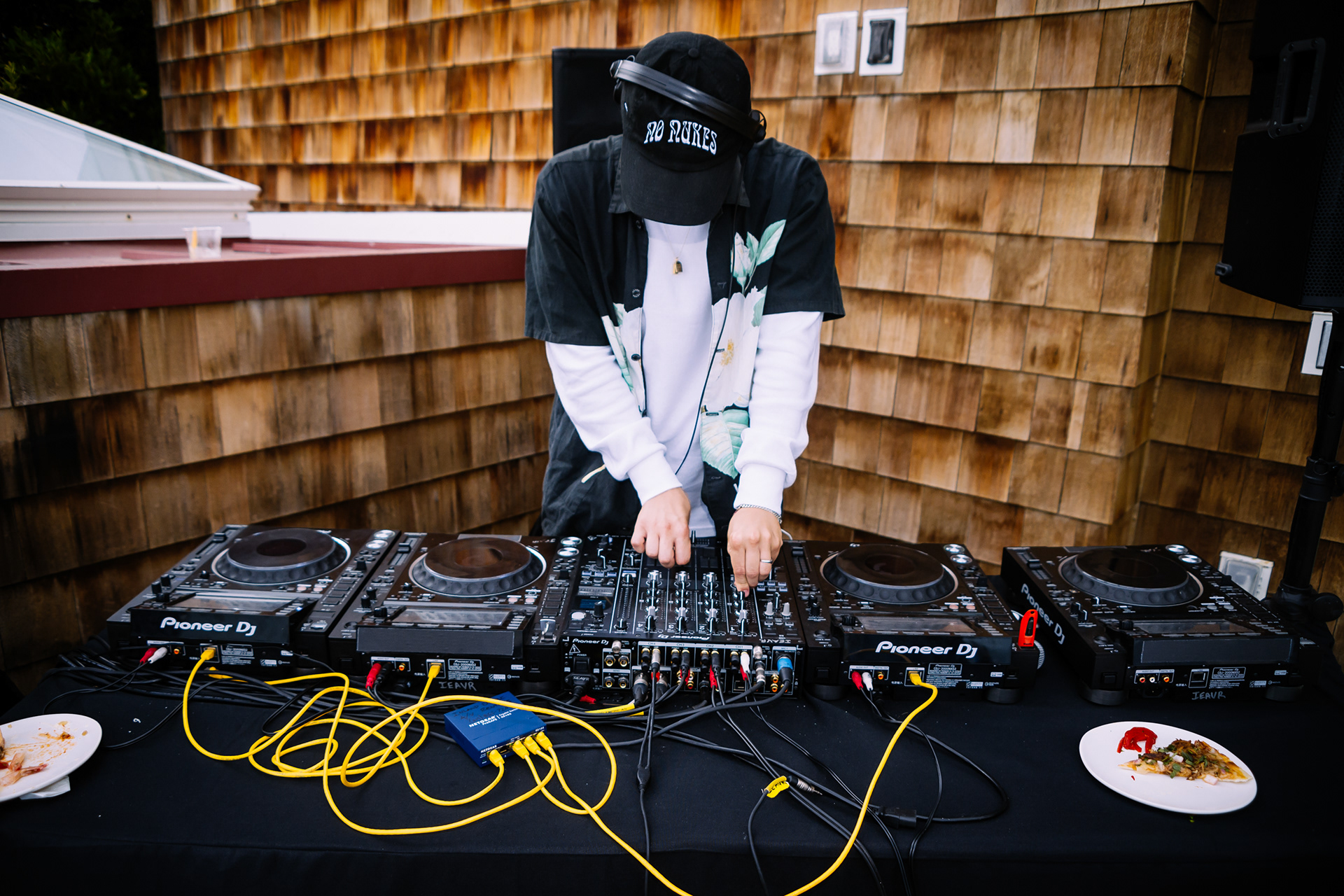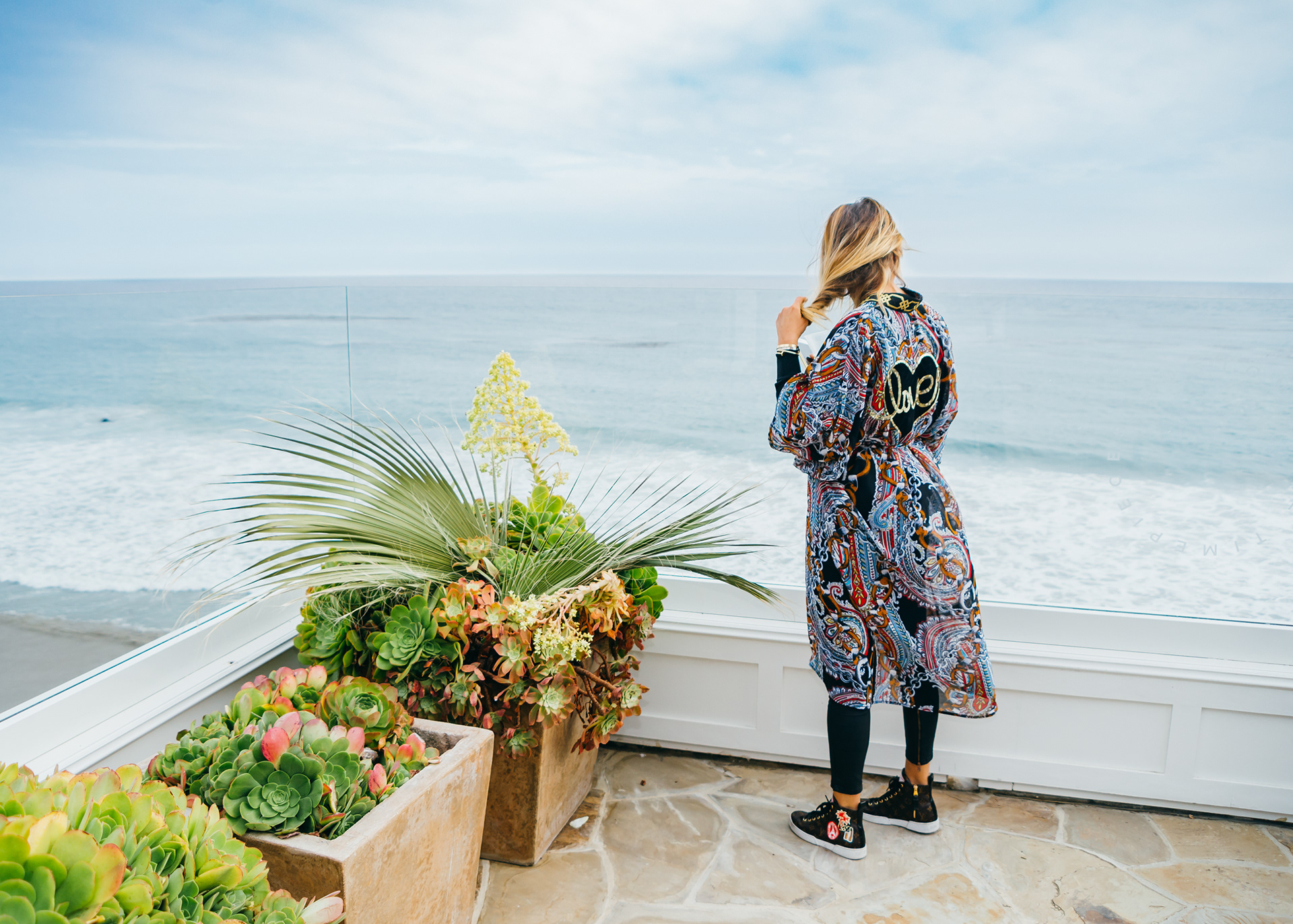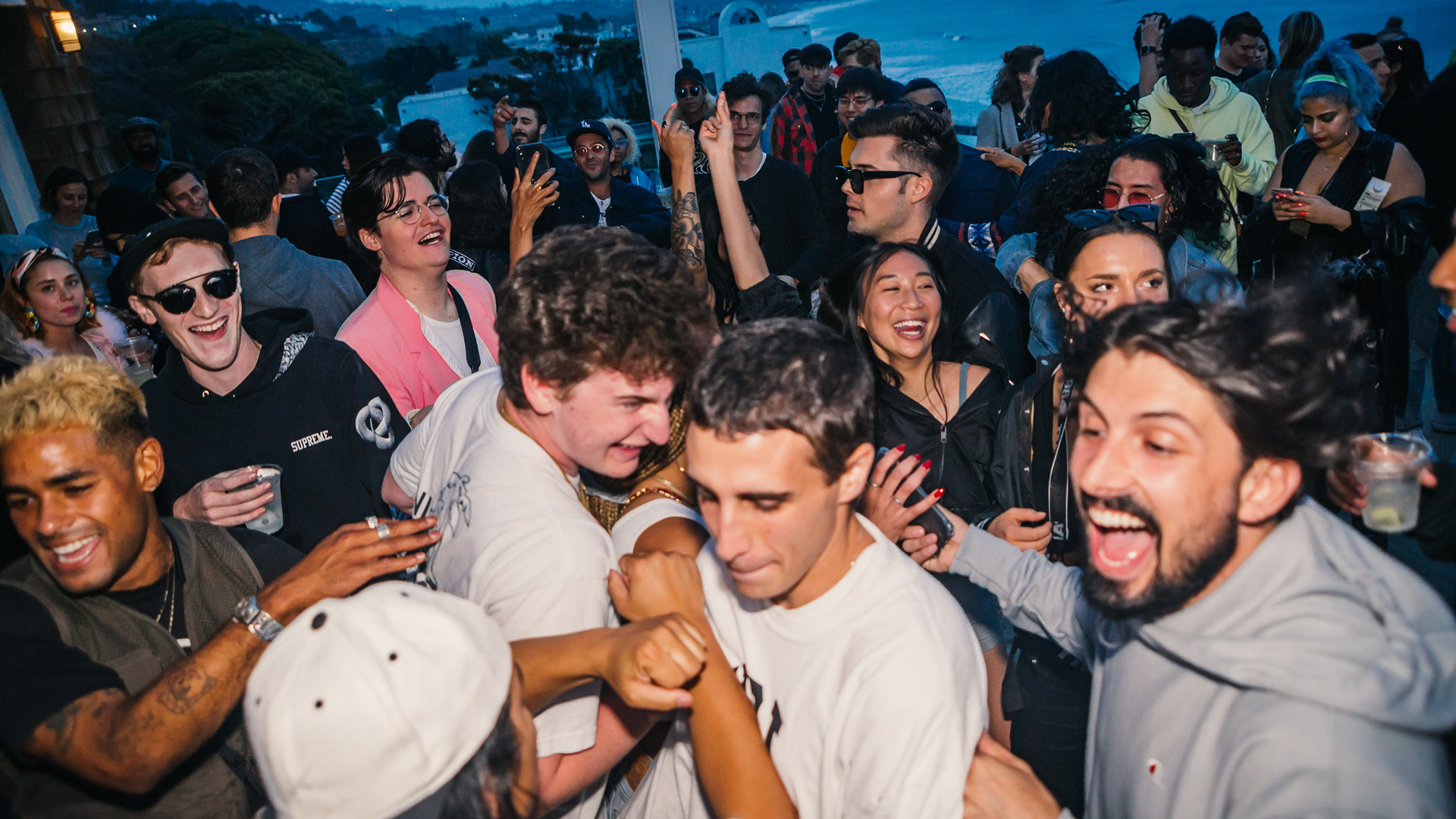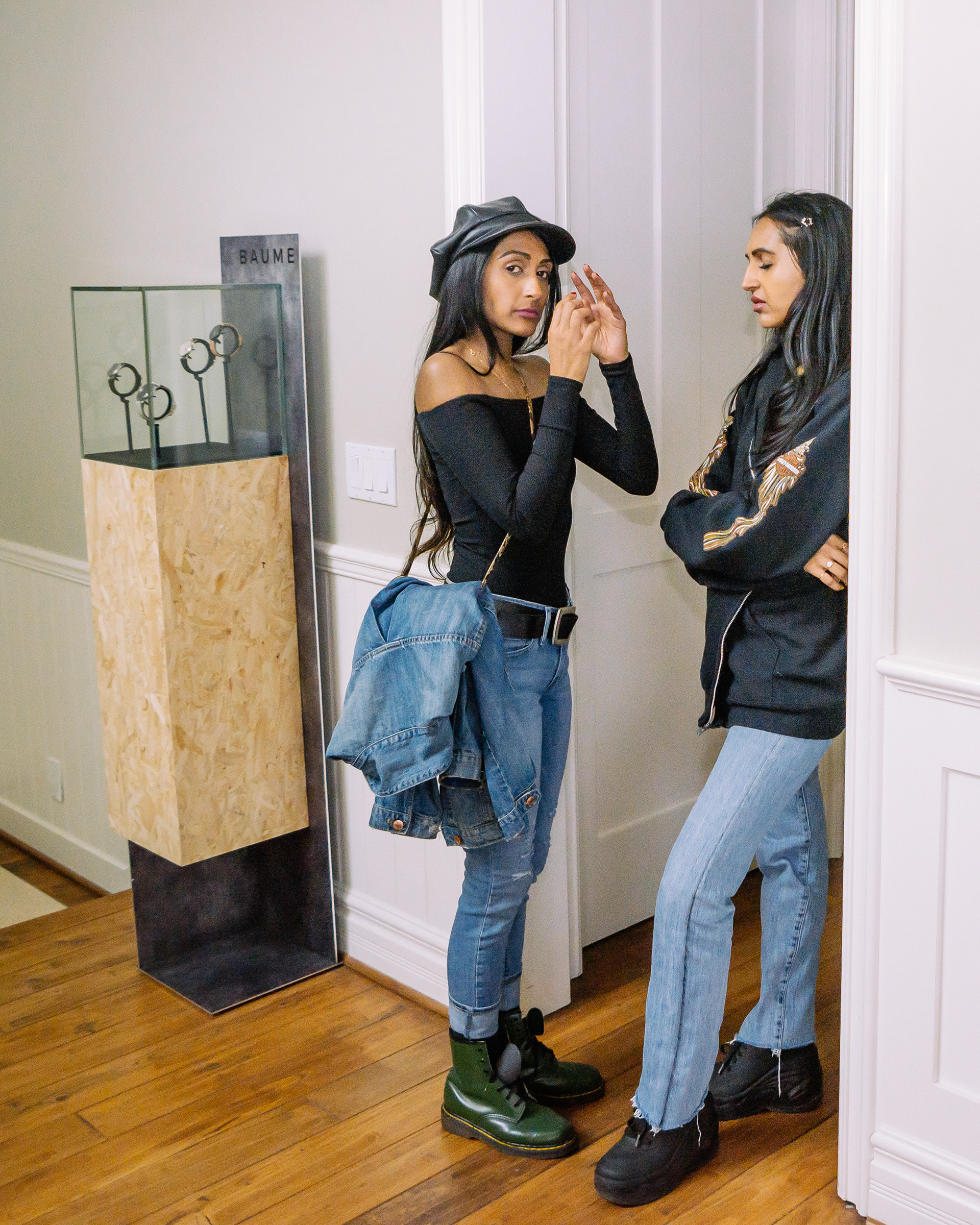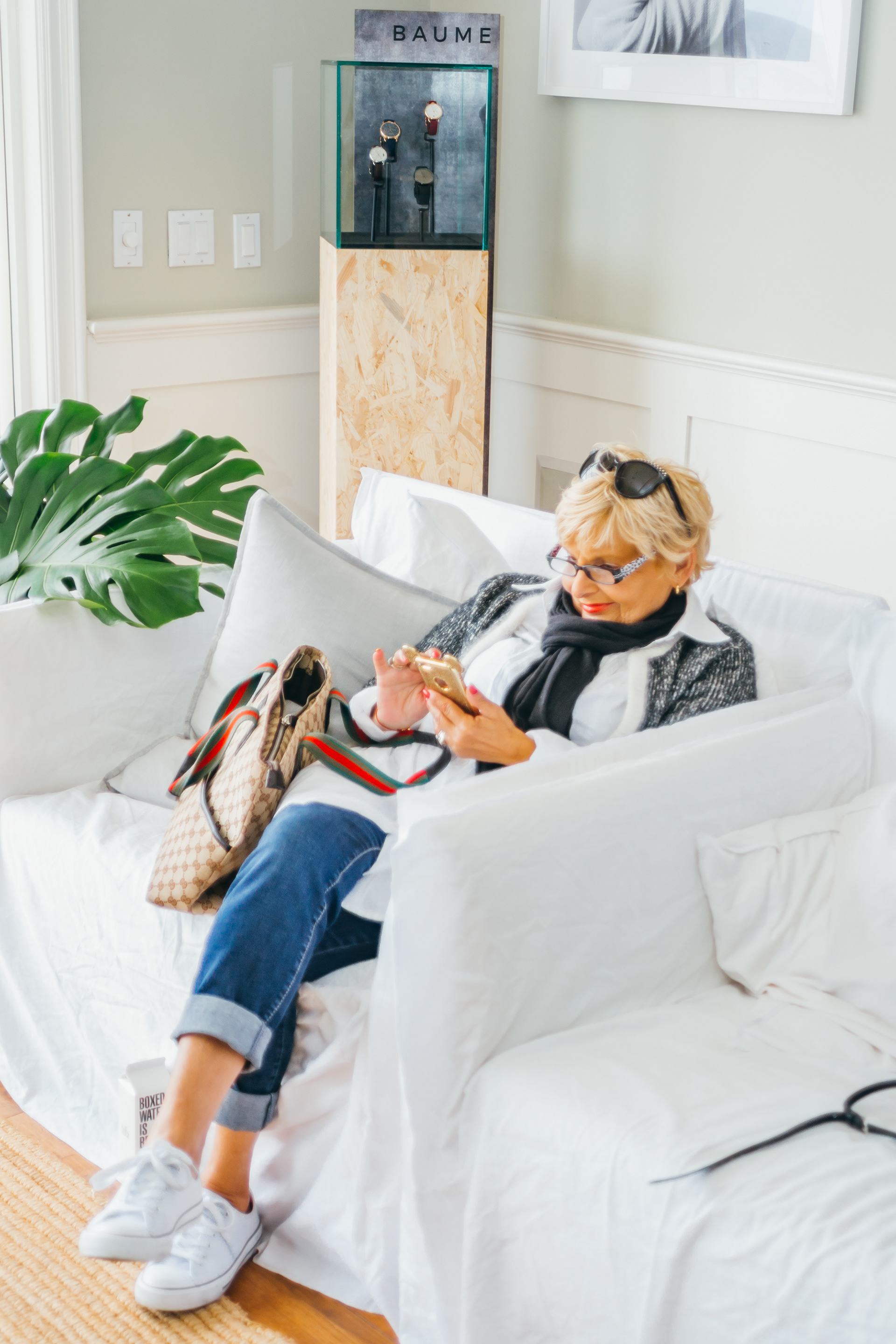 This Cinco de Mayo, I had the pleasure of covering the 9th annual Taco Madness. Taco Madness hosted some of the most popular Mexican street-food vendors in Southern California and brought them all together for their 9th annual showdown for best taco.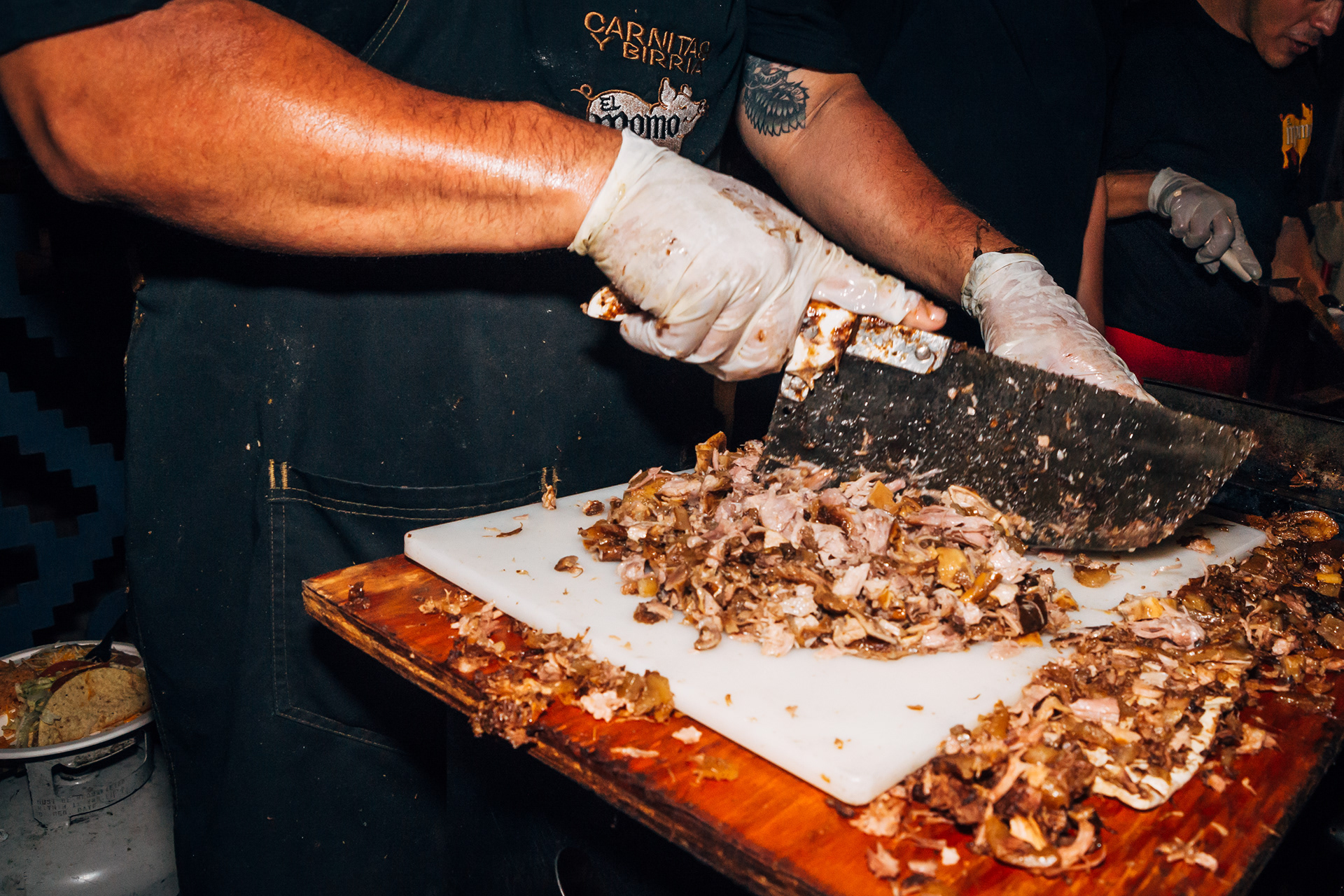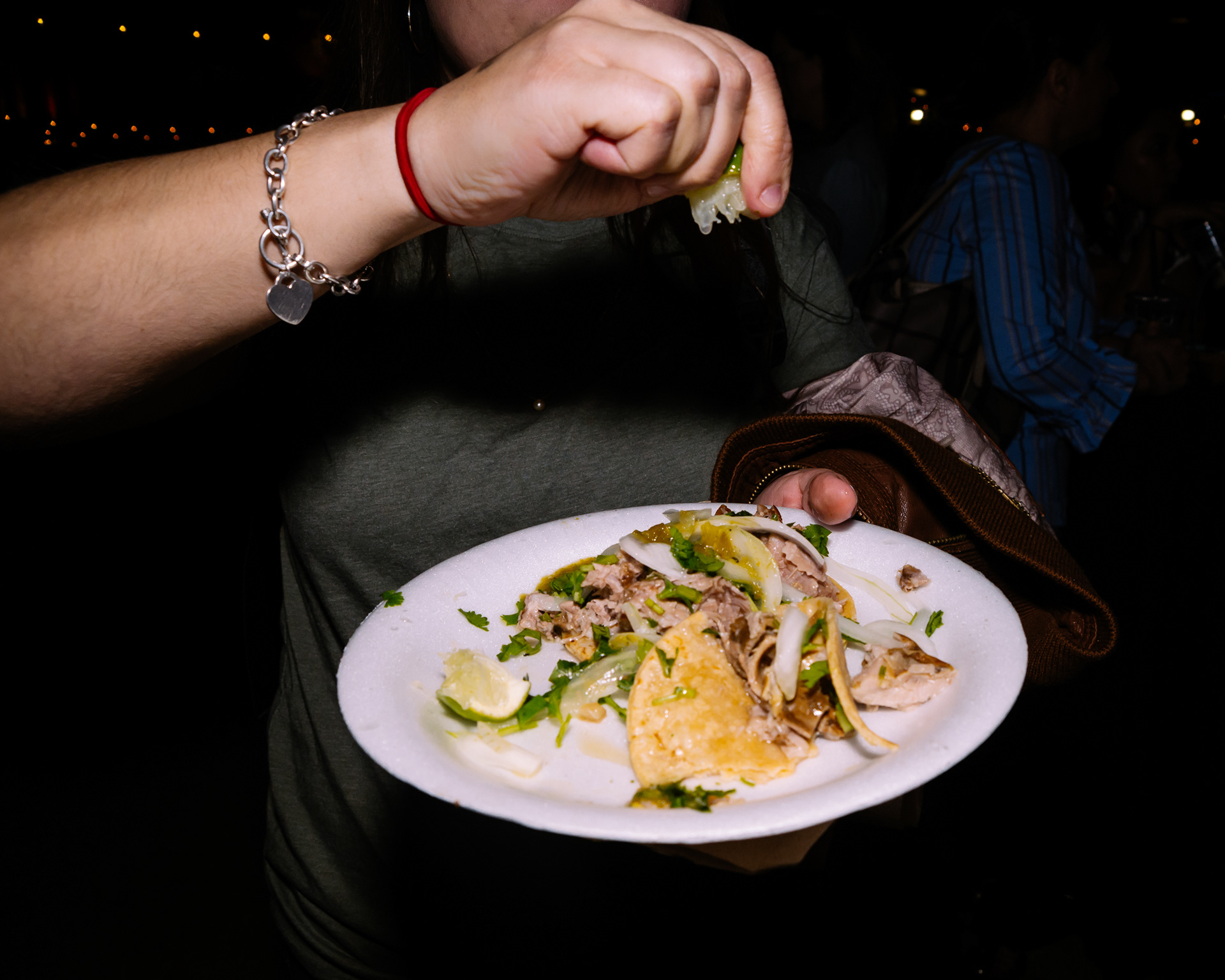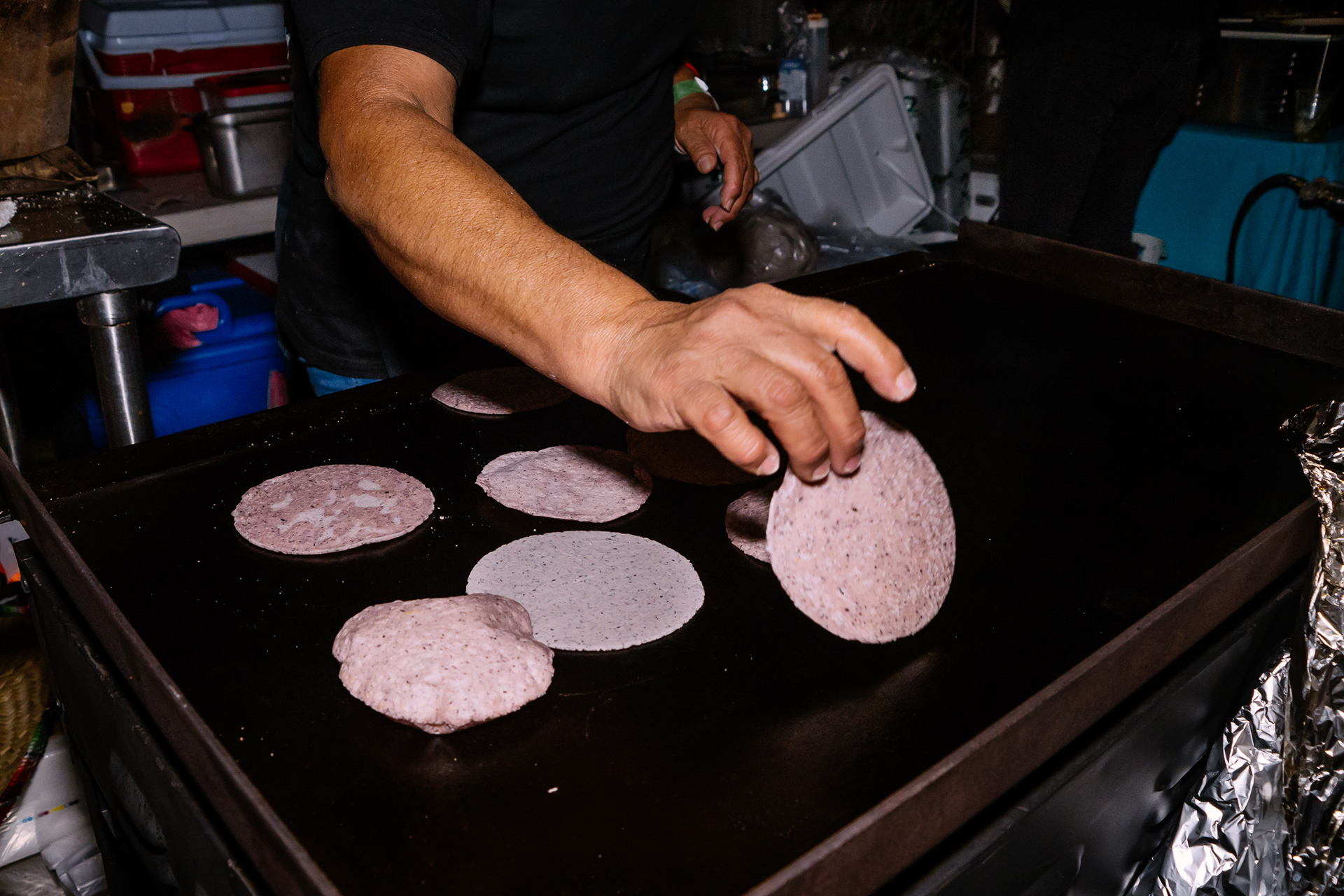 On my way to work, I happened to stop in a part of Los Angeles that is new to me. Getting food for my day at work was the main priority, but the scene around the grocery store was too much for me to "remember for next time". After buying my food, I took my camera out of my car and took 15-20 minutes to shoot around before driving over to Manhattan Beach. It looks like Sun Valley will be receiving few more visits from me in the not too distant future.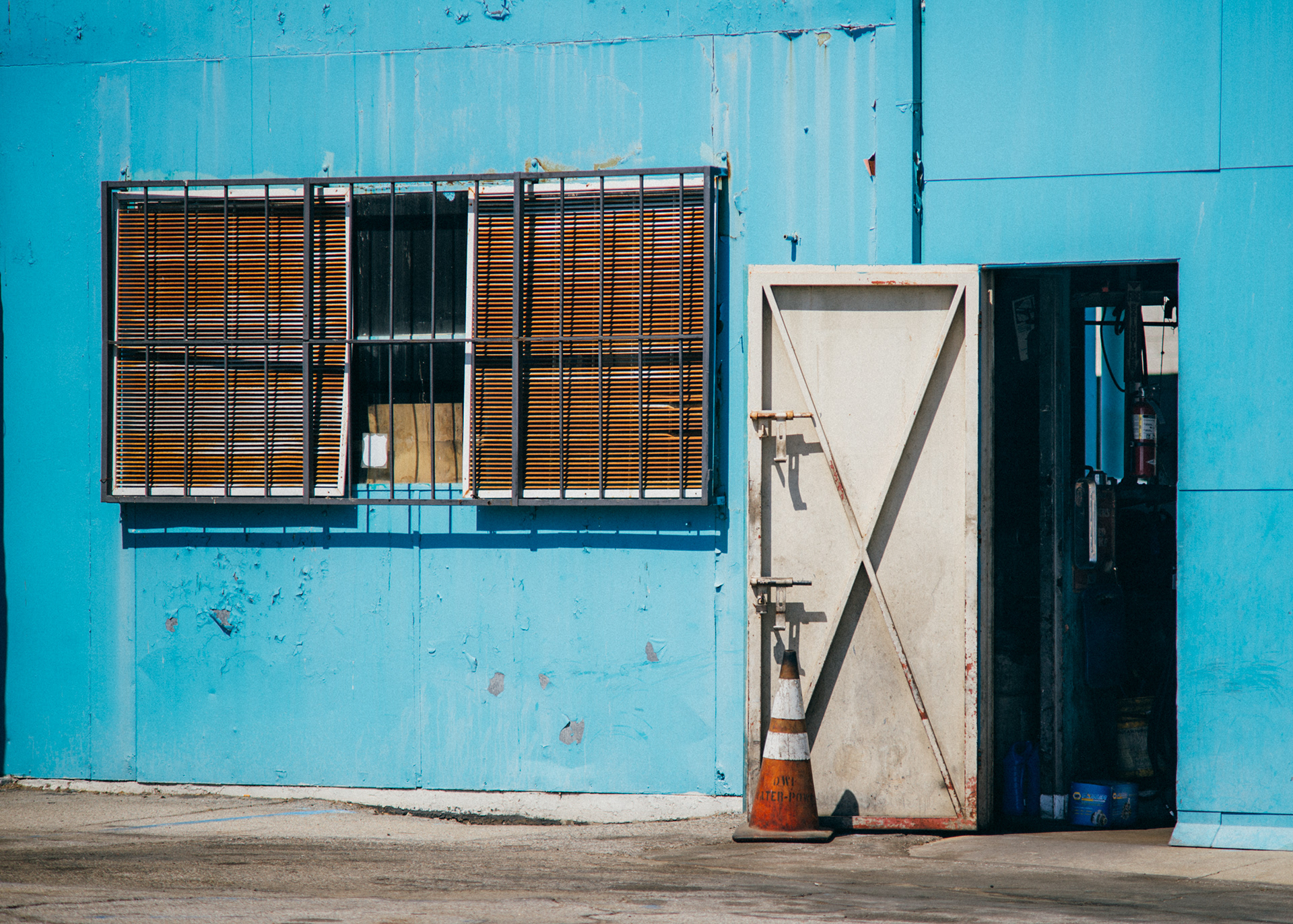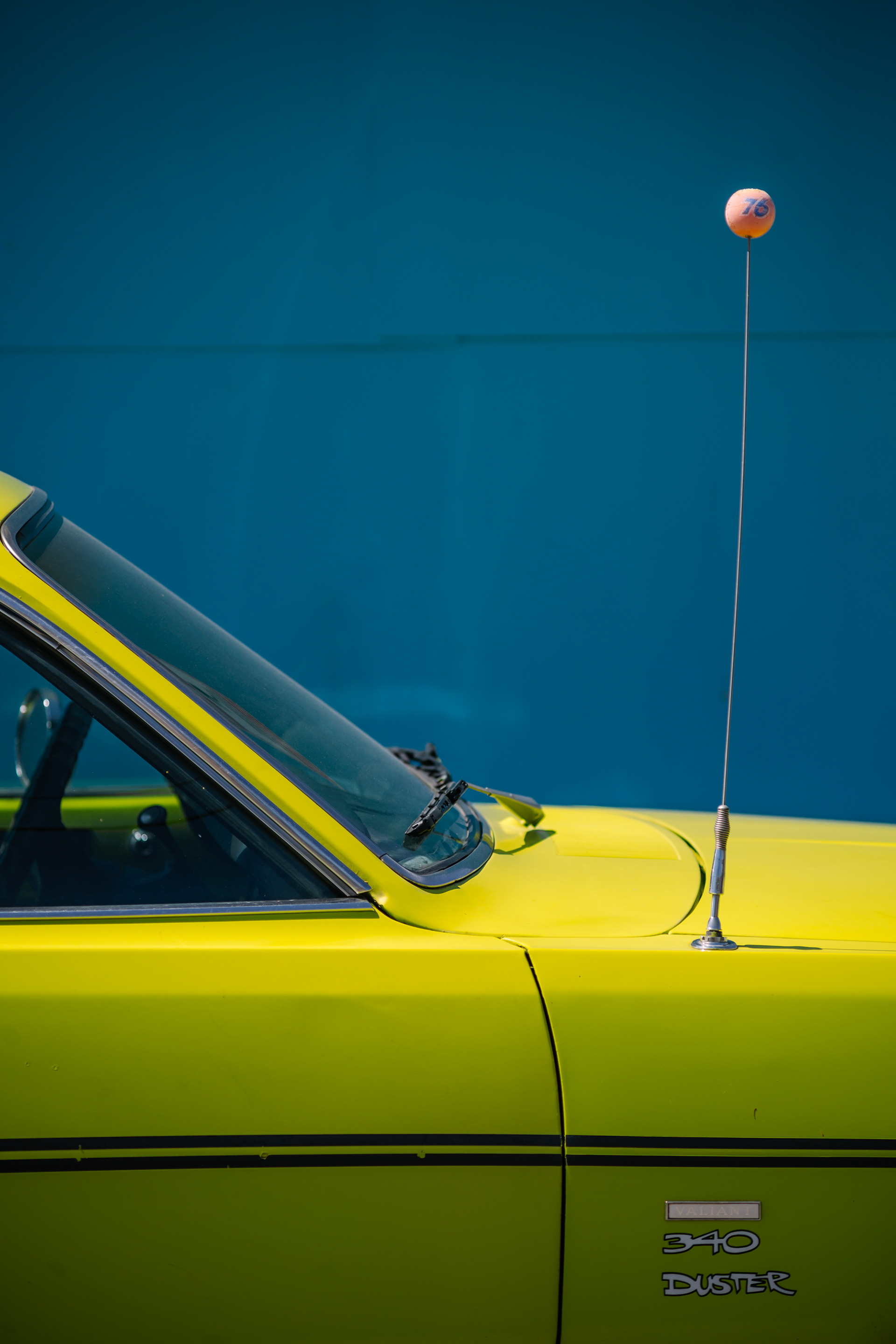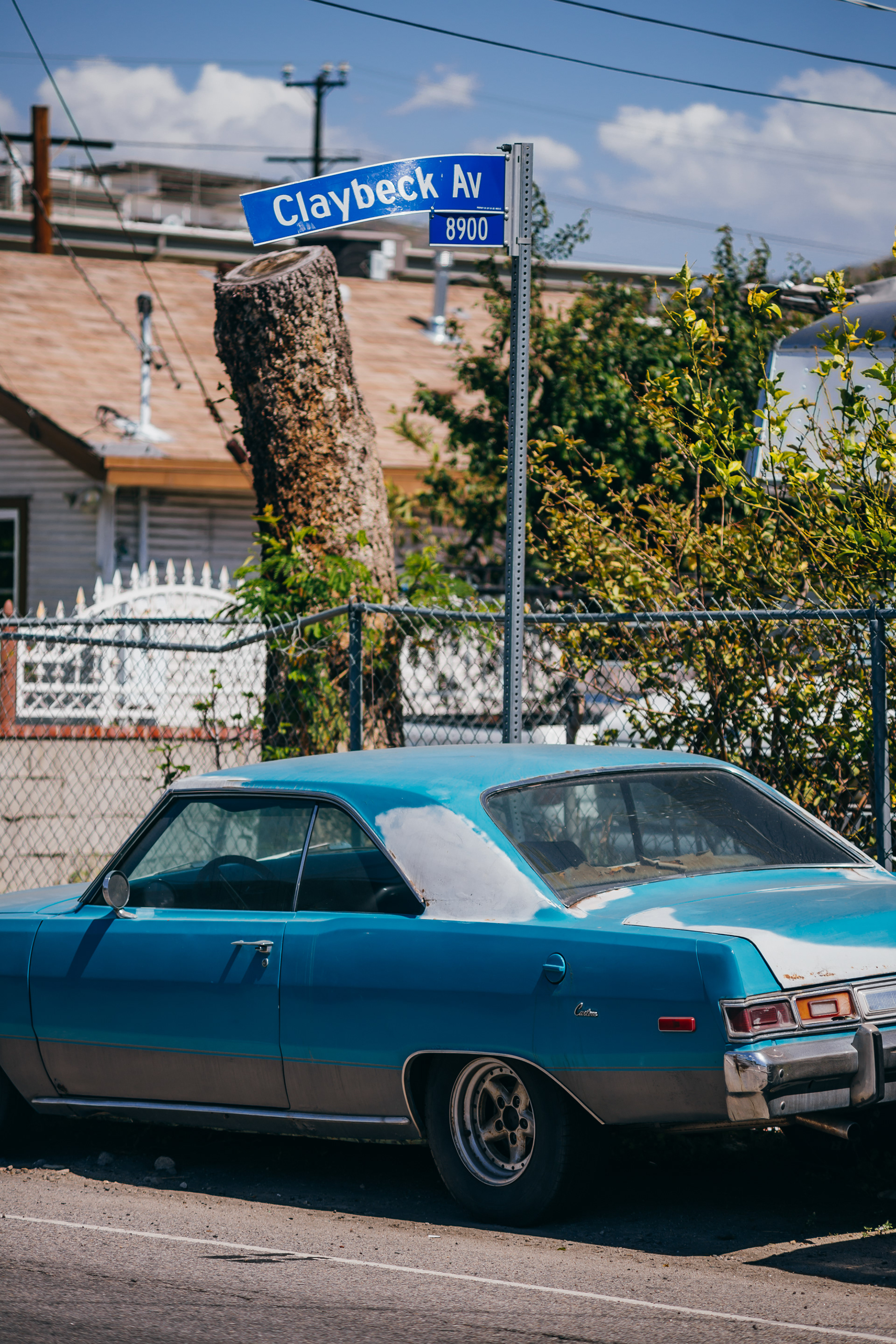 Stargazing in Red Rock Canyon
A short venture out into the California desert. Stargazing isn't really much about words for me, personally. Here's a photo of the night sky in Red Rock Canyon.
Last night I was able to catch my good friend Jesus Gonzalez(@amethystjesus) and his band Star Jungle perform at a cozy little hippy-esque venue. Aside from literally having only one song titled 'I am a unicorn', everything is made up on the spot. A fusion of rock, funk, R 'n' B and psychedelic sounds keep the attention of their audience throughout their set. Jesus and Adam lead the band with both excellent musicianship and showmanship. If you hear Star Jungle is in your town you should definitely check them out. I don't believe you'll leave disappointed.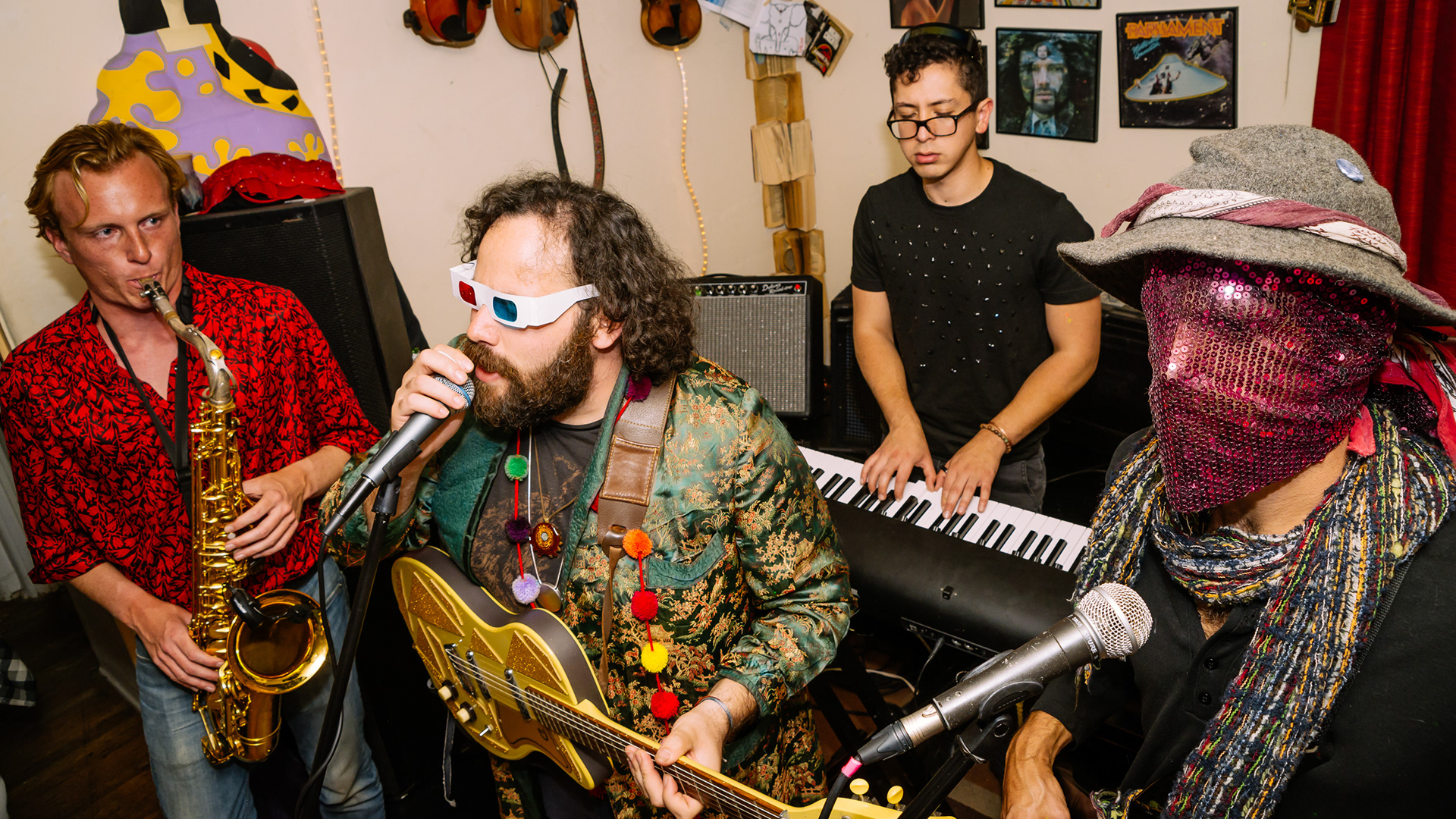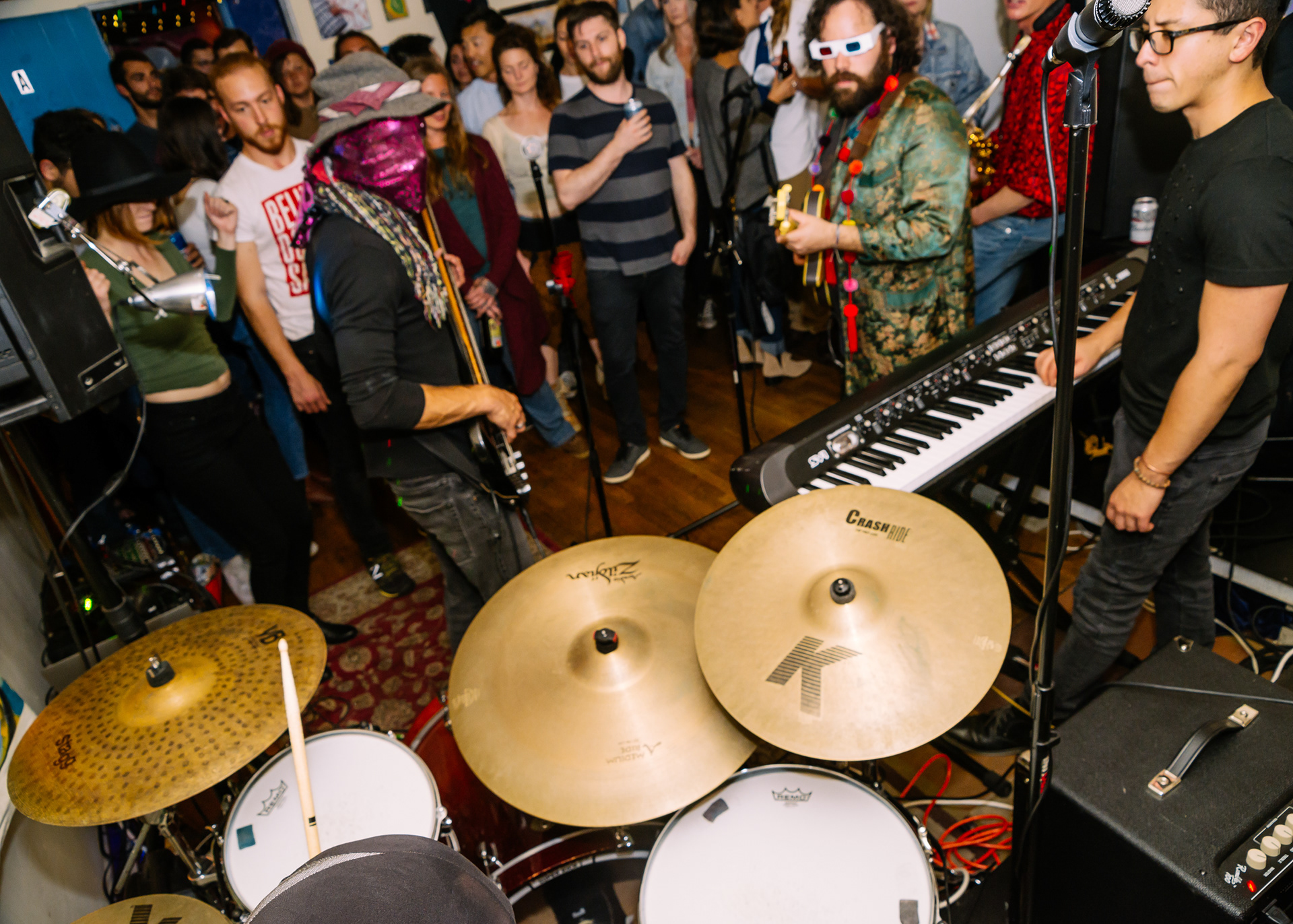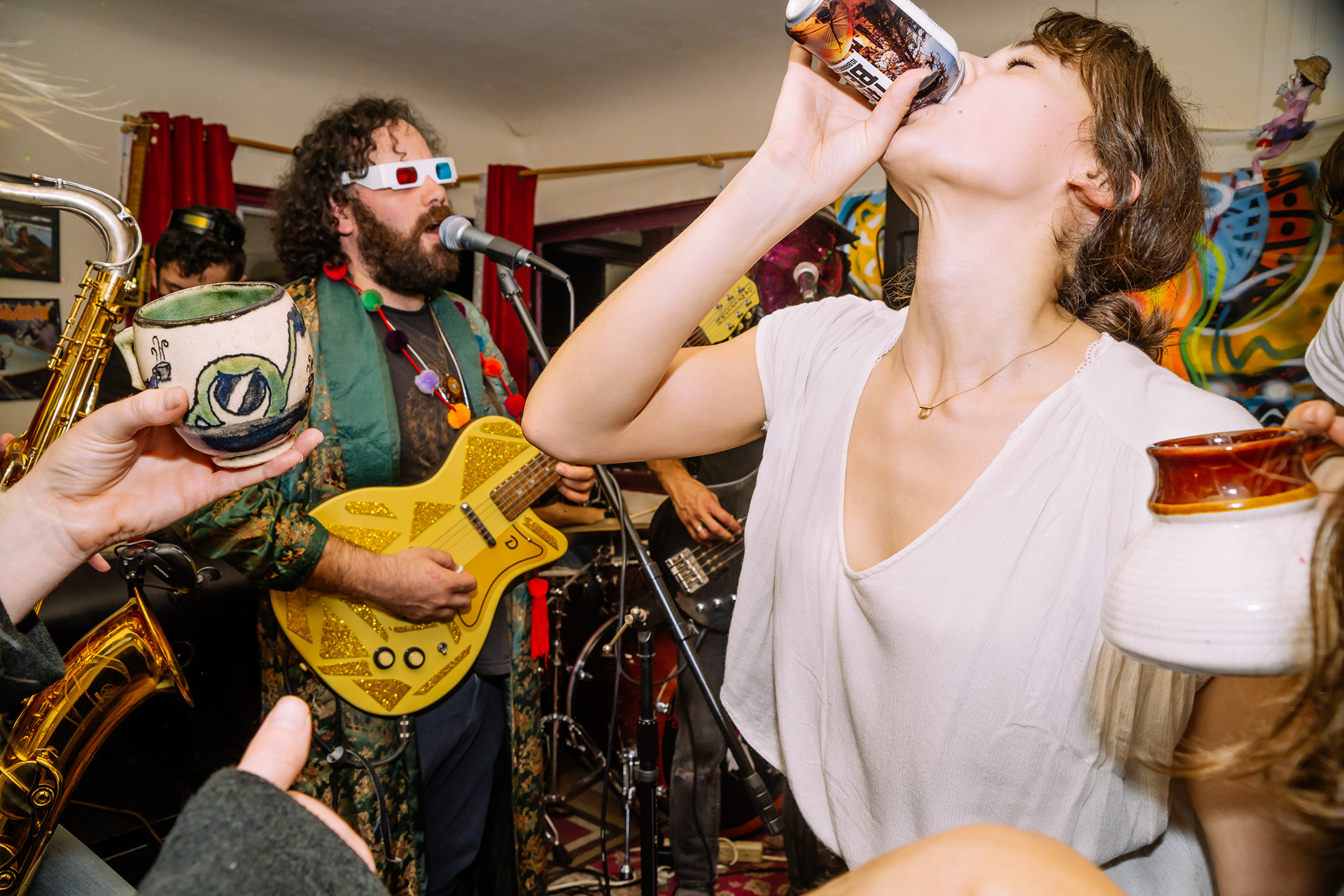 During this visit to my parents home, I went to my old room and had a portrait session with my Bart Simpson doll. Lighting kits are a new tool for me, so I'm practicing with some funny things around the house and Bart made for a great subject.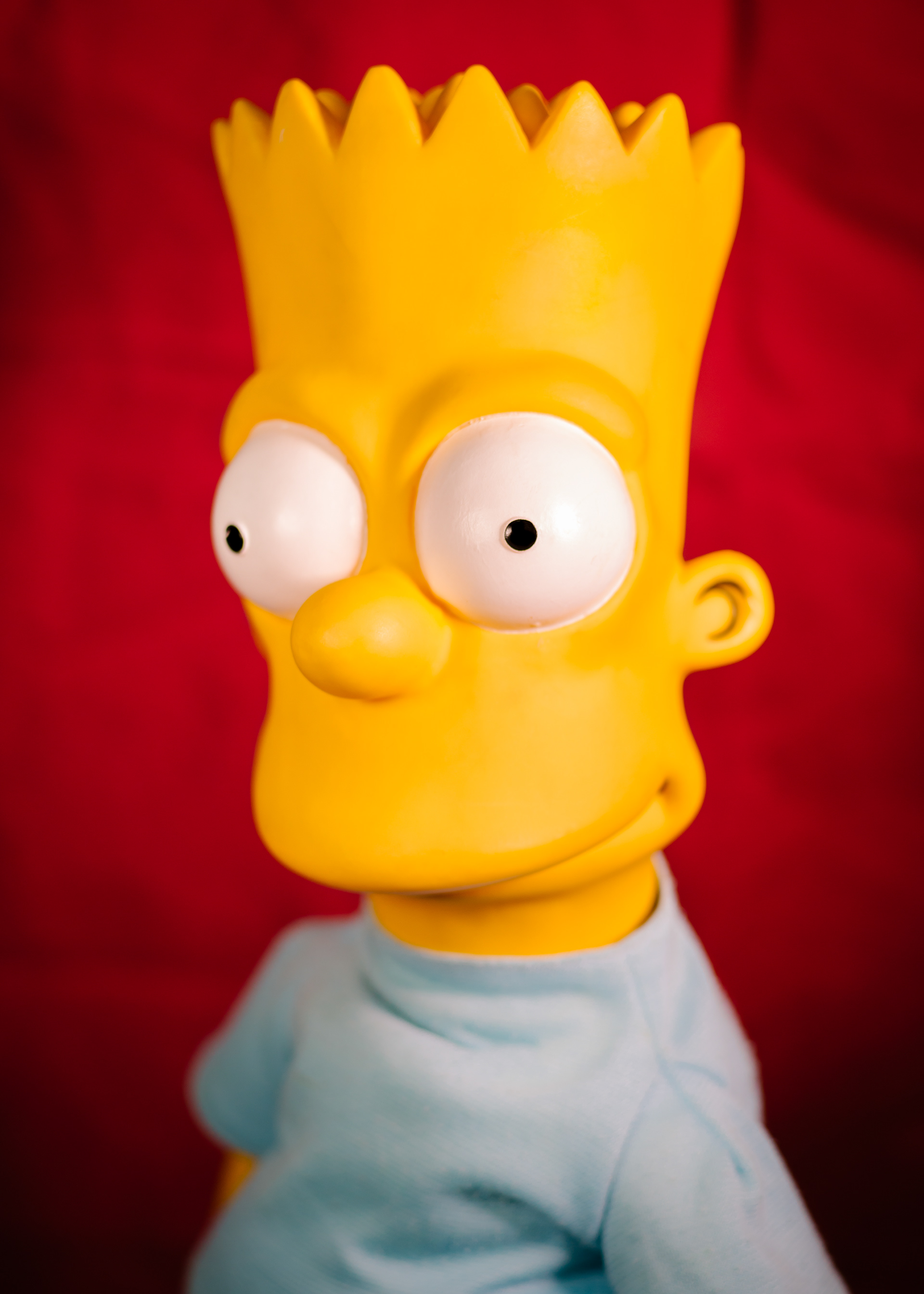 Last(minute) night with Adan Jodorowsky
Last night, I finally had the opportunity to document one of my favorite musicians. Adan Jodorowsky(Formerly Adanowsky), is the son of legendary film director Alejandro Jodorowsky. His musical talents also make their way into his father's films as composer. His music places everyone in a good mood. Uplifting songs inspire some to dance, but it all gets much more lively once Adan goes into the audience and dances with them. Everyone smiles and dances while his presence seems to change from an international rocker, to that of a man amongst friends at a party.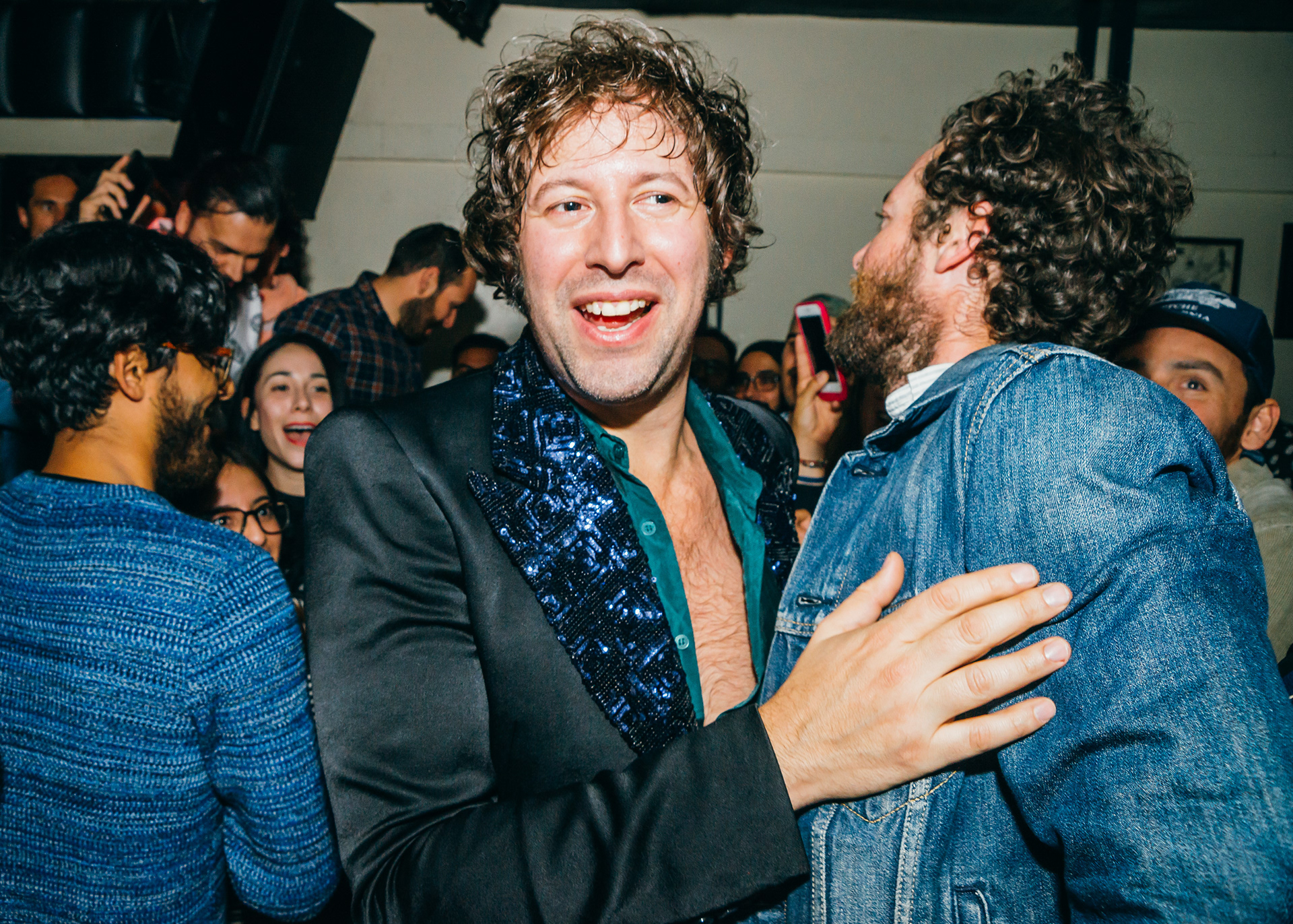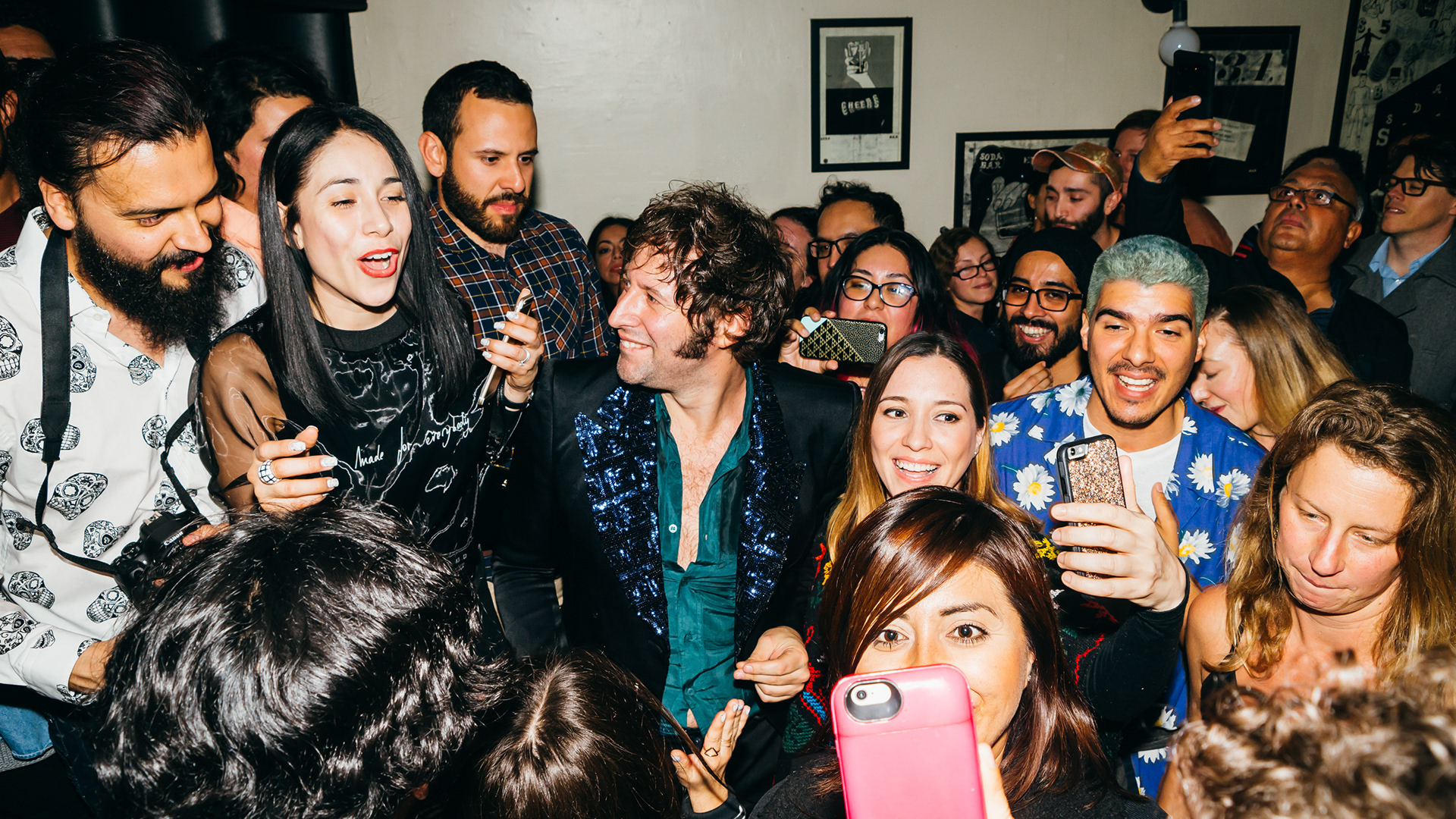 A last minute shoot with the night crew at Filiberto's presented itself while I was out shooting in City Heights during a visit home. I happily took their trade of food for some shots of their workplace.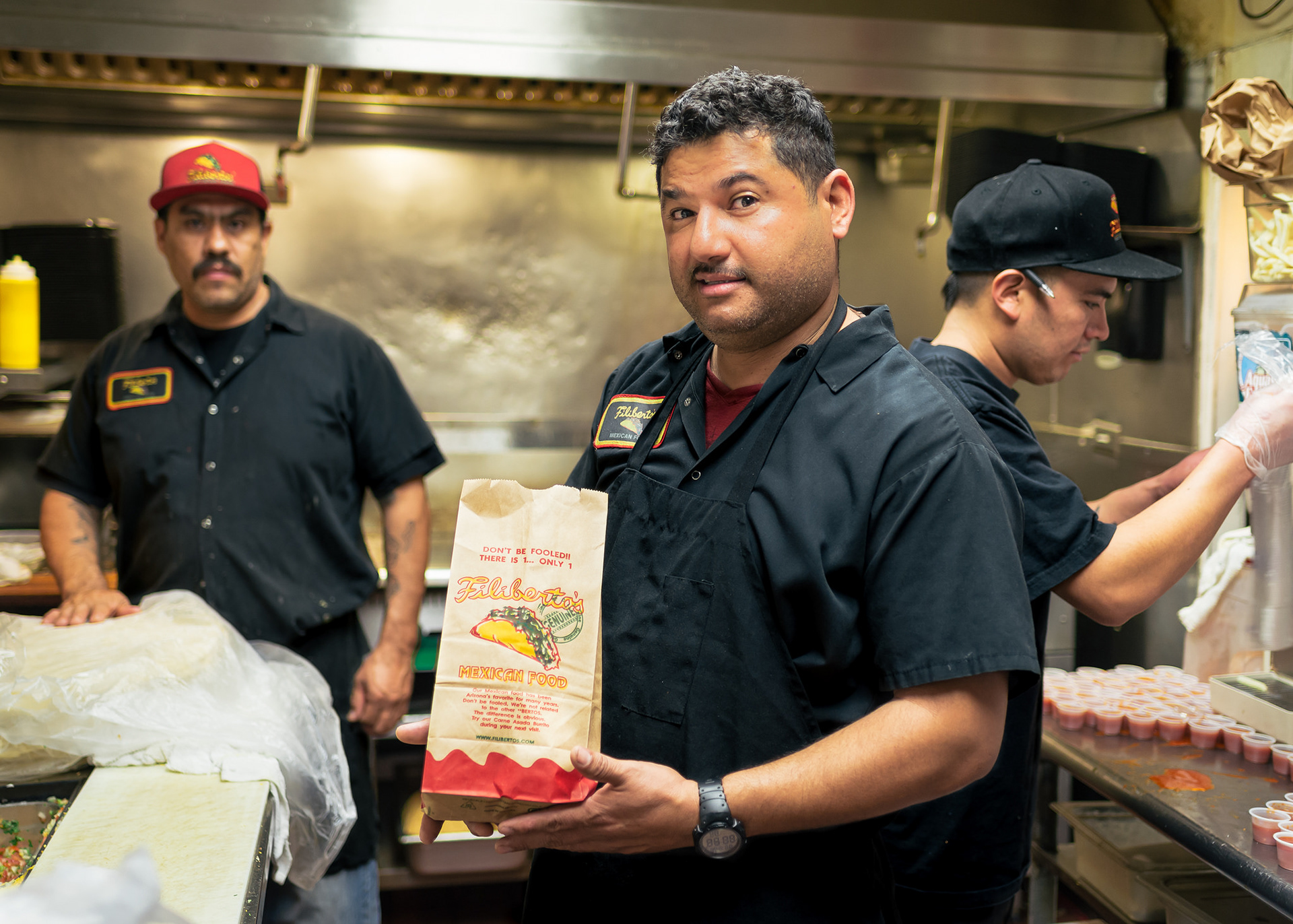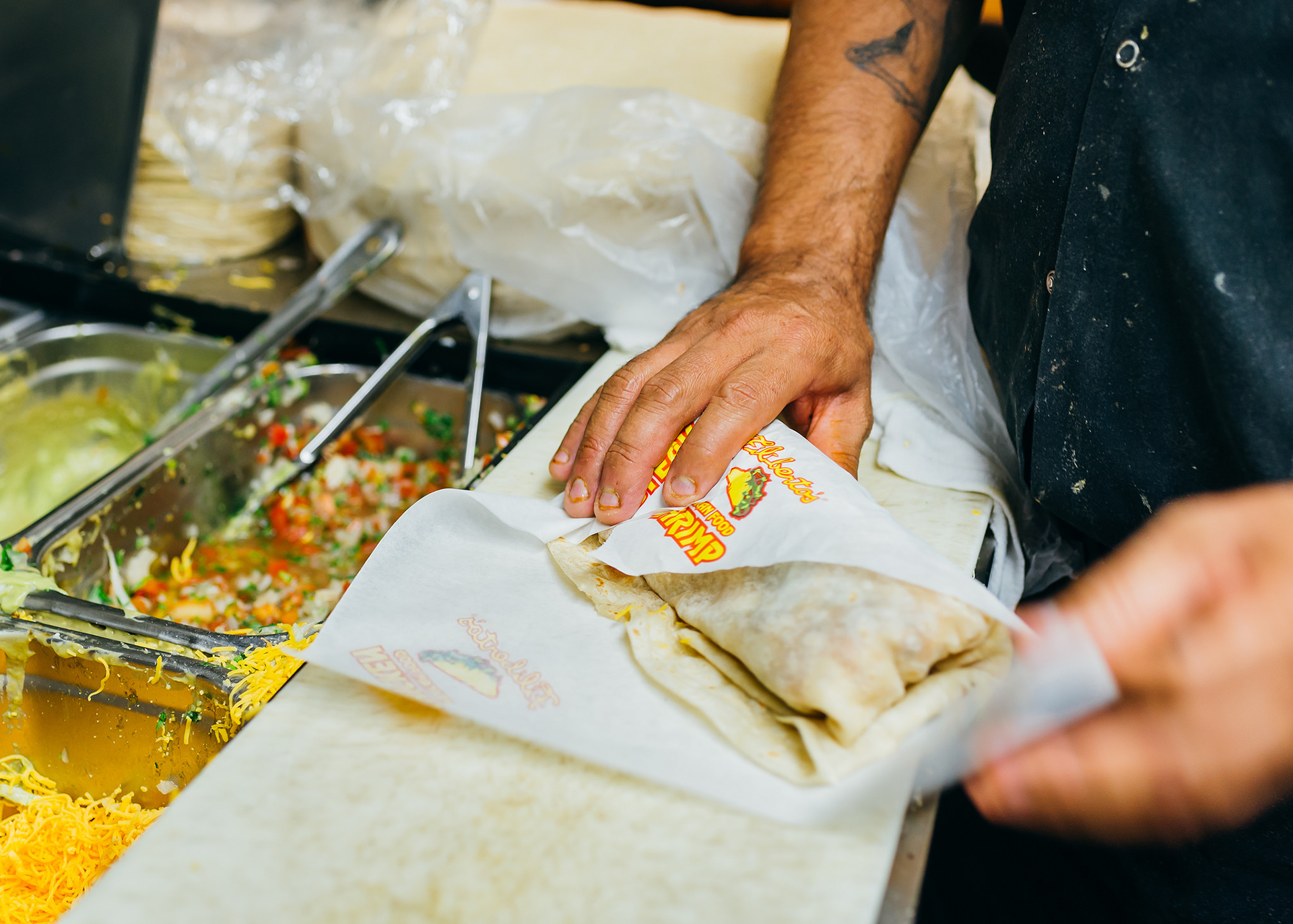 My assignments from Beverly Hills are interesting. Yes, the flashy luxury lifestyle looks like a nice show, but I really enjoy how everyone that visits Rodeo Dr. appear to be on set. Many selfies and displays of the latest in fashion along the walkways make for an interesting energy between the subject matter and I. Assignments here are sure usually short in time since theres only so much for me to see there.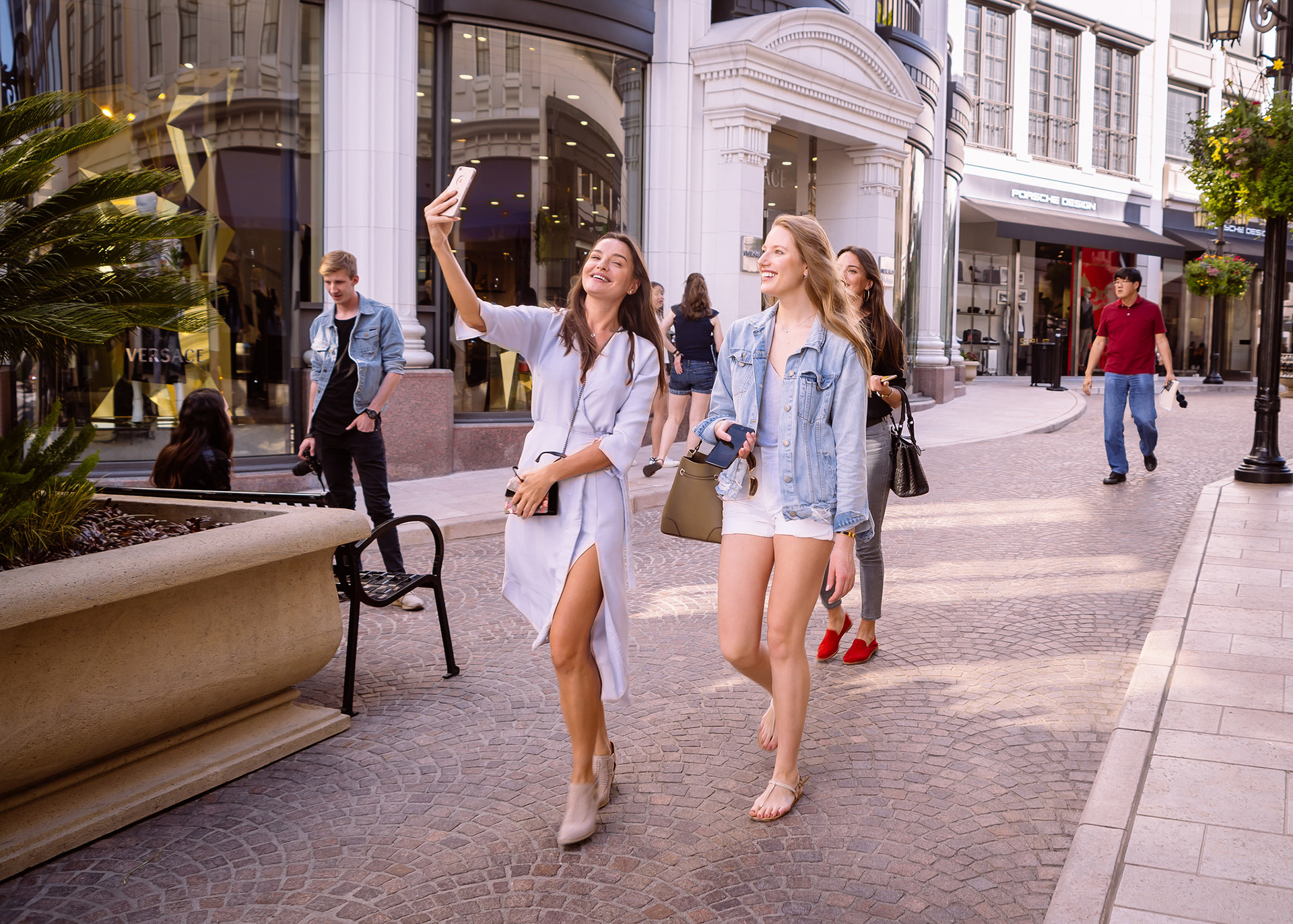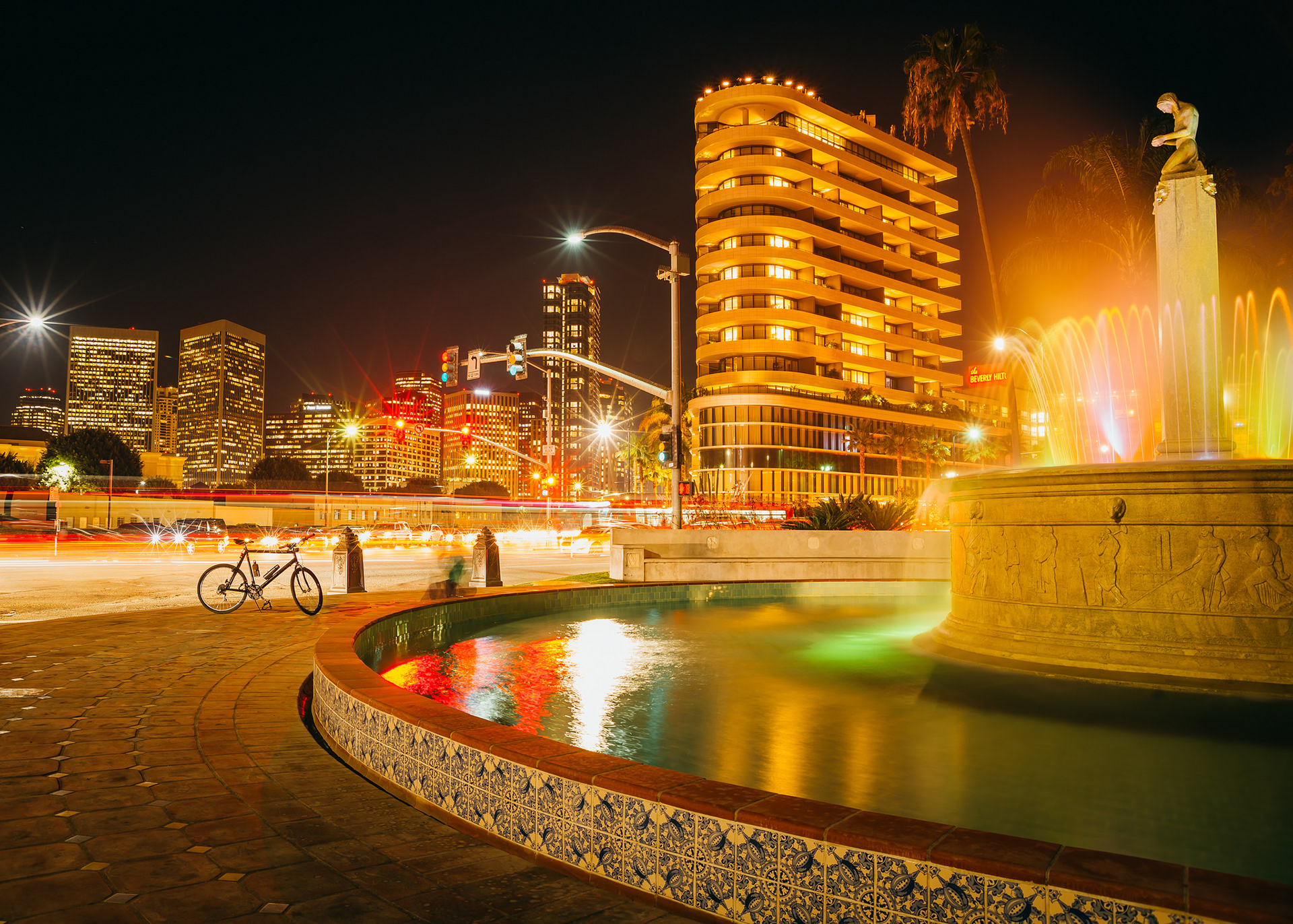 On my way up to LA , I had a quick dinner stop(Taco Bell) while watching this sunset. After dinner, I took a brisk walk along the short street to photograph this pedestrian bridge in San Clemente.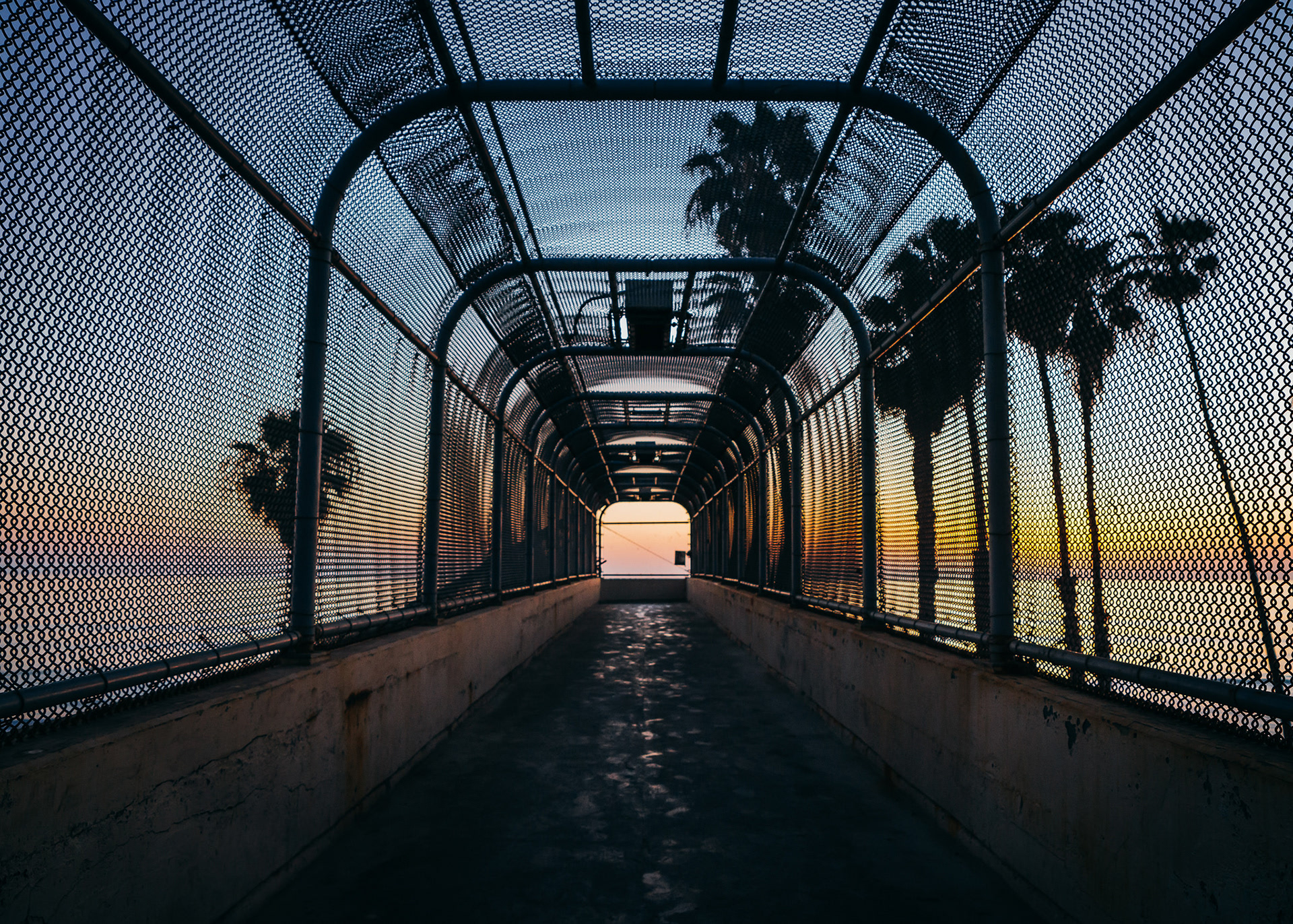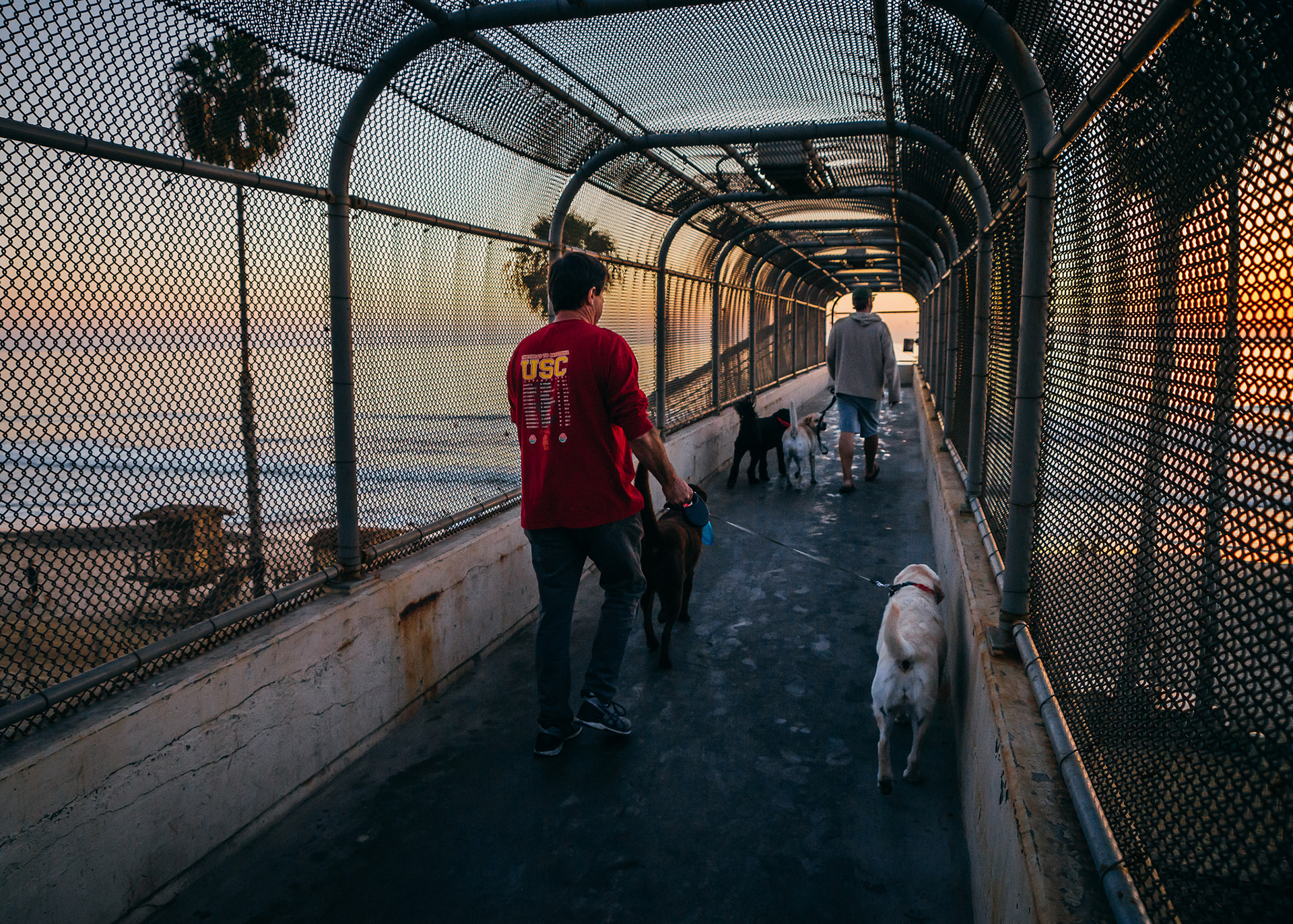 A pro-Trump San Diegan conservative group hosted it's 2nd annual Patriot Picnic in Barrio Logan. Their controversial picnic/protest was held in Chicano Park; a historical location which is at the heart and center of Barrio Logan, and local Chicano culture with historic murals that tell the story of the parks creation. The group of roughly 50 conservatives were met with around 500-600 Chicanos(with allies including Antifa) in counter protest. The interactions with both groups were hostile and violent once both sides took to the streets.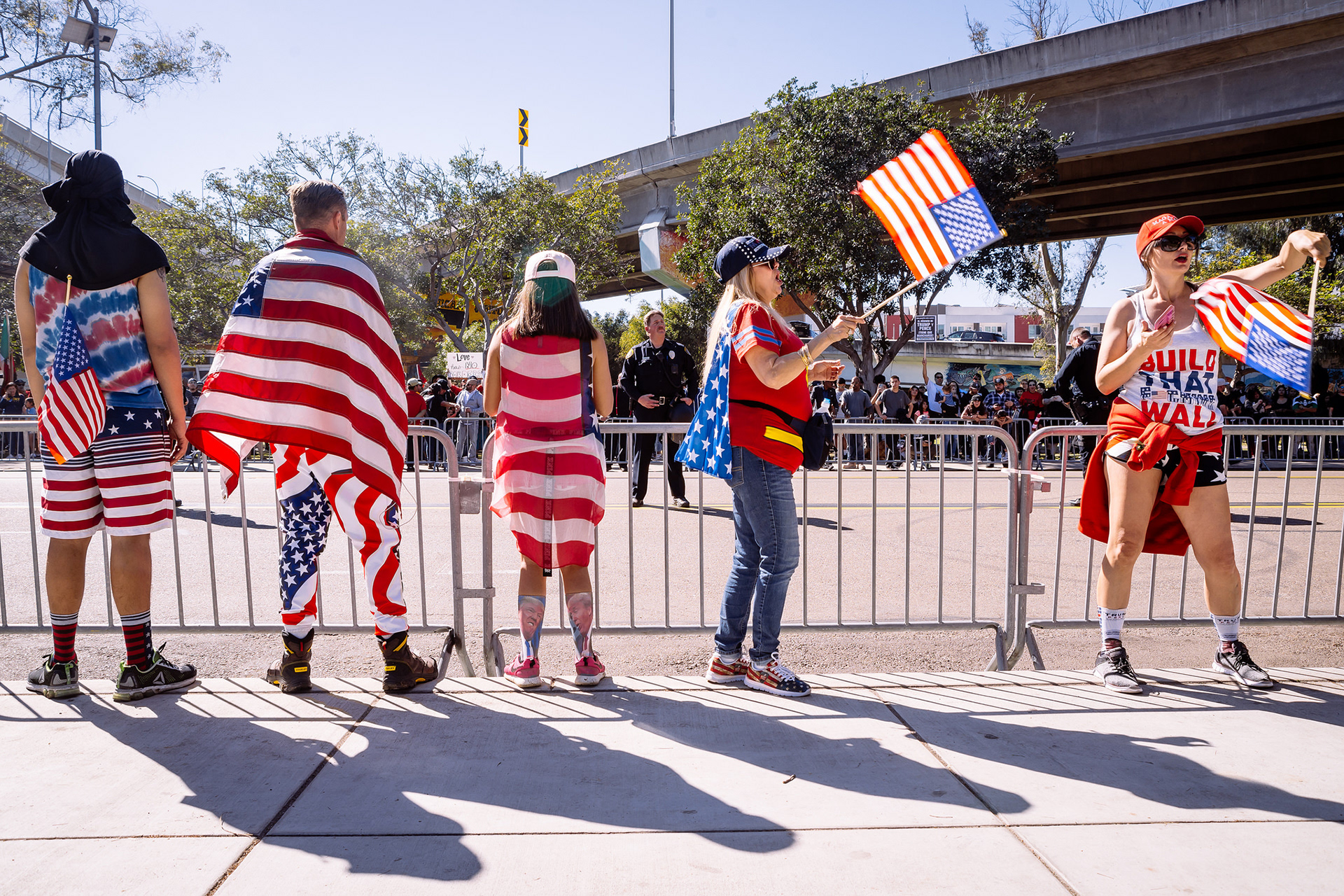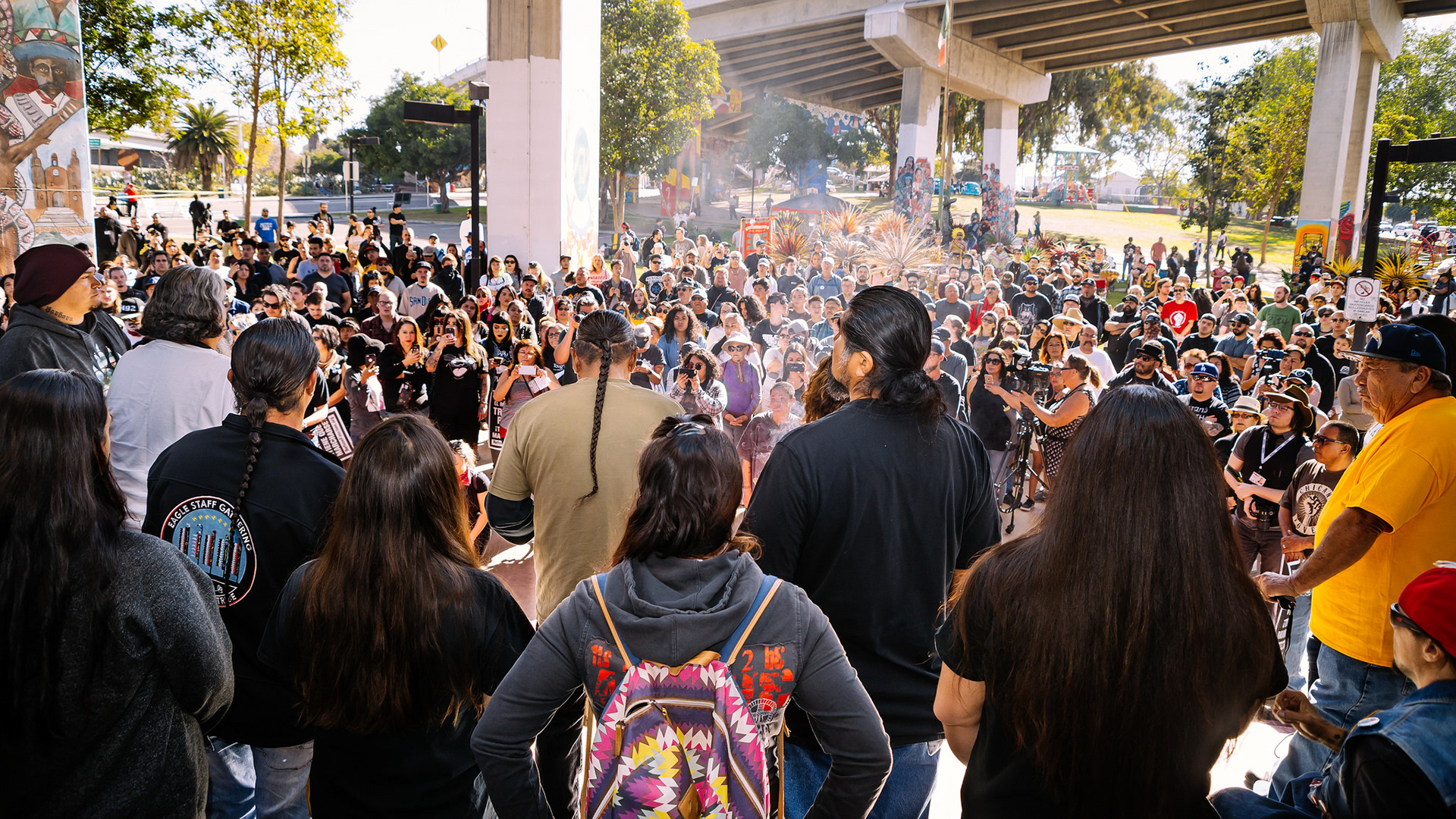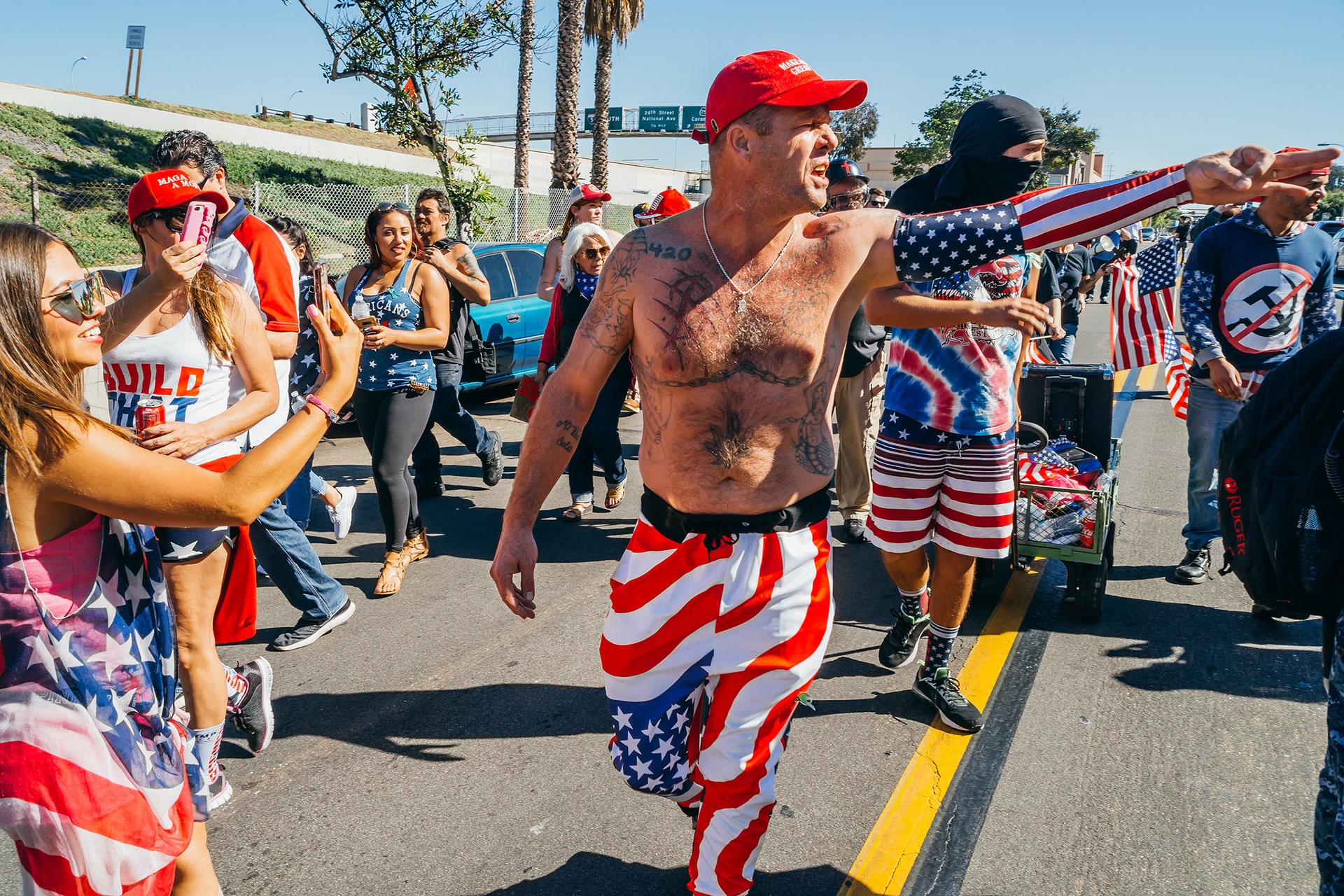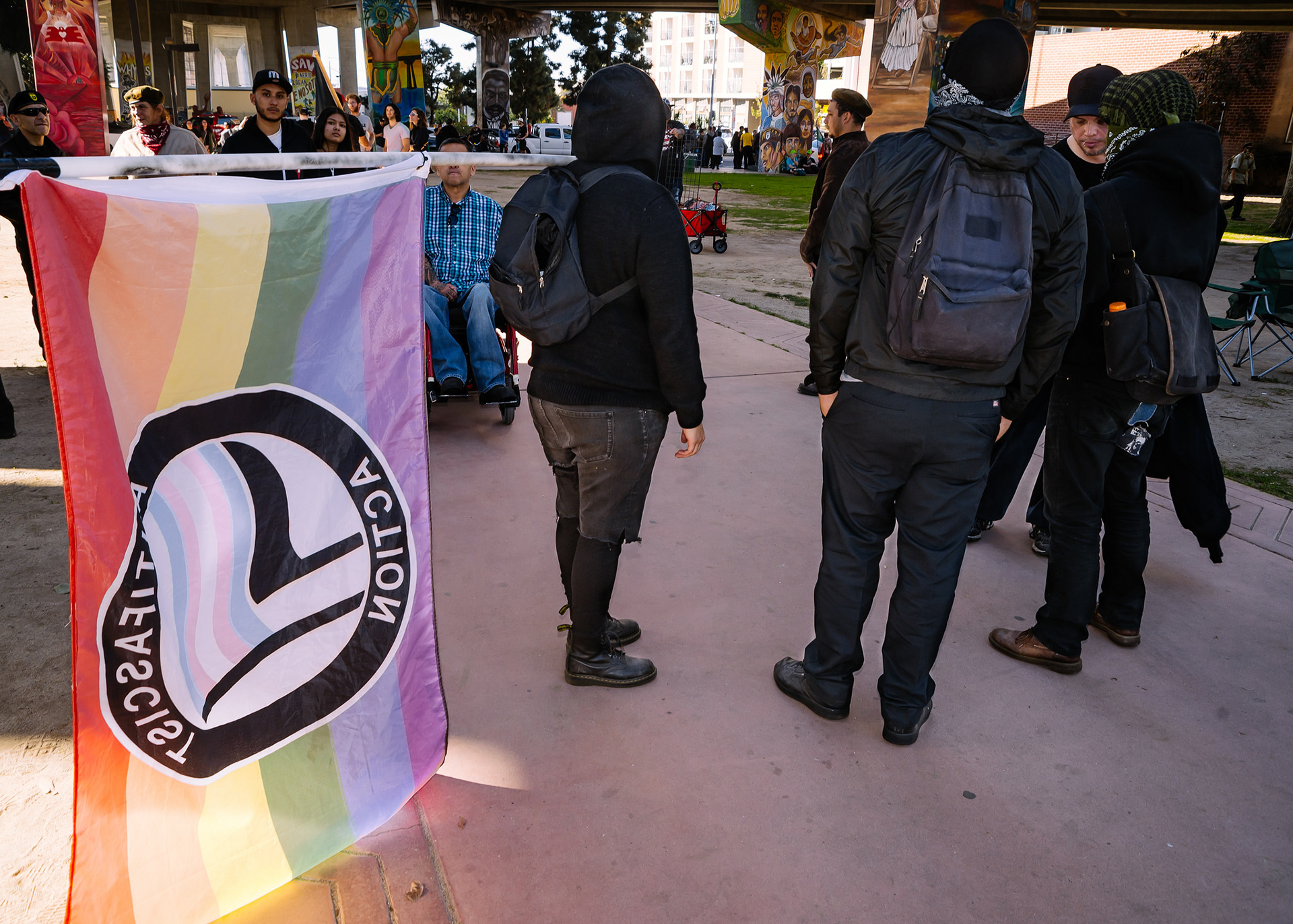 Inglewood brings me a lot of memories of Mexico City. I feel like I'm in the barrios that surround my uncle's home. It feels like the sort of neighborhood in Cuautepec where I'd find my cousin Abraham selling tamales and atole during the early mornings.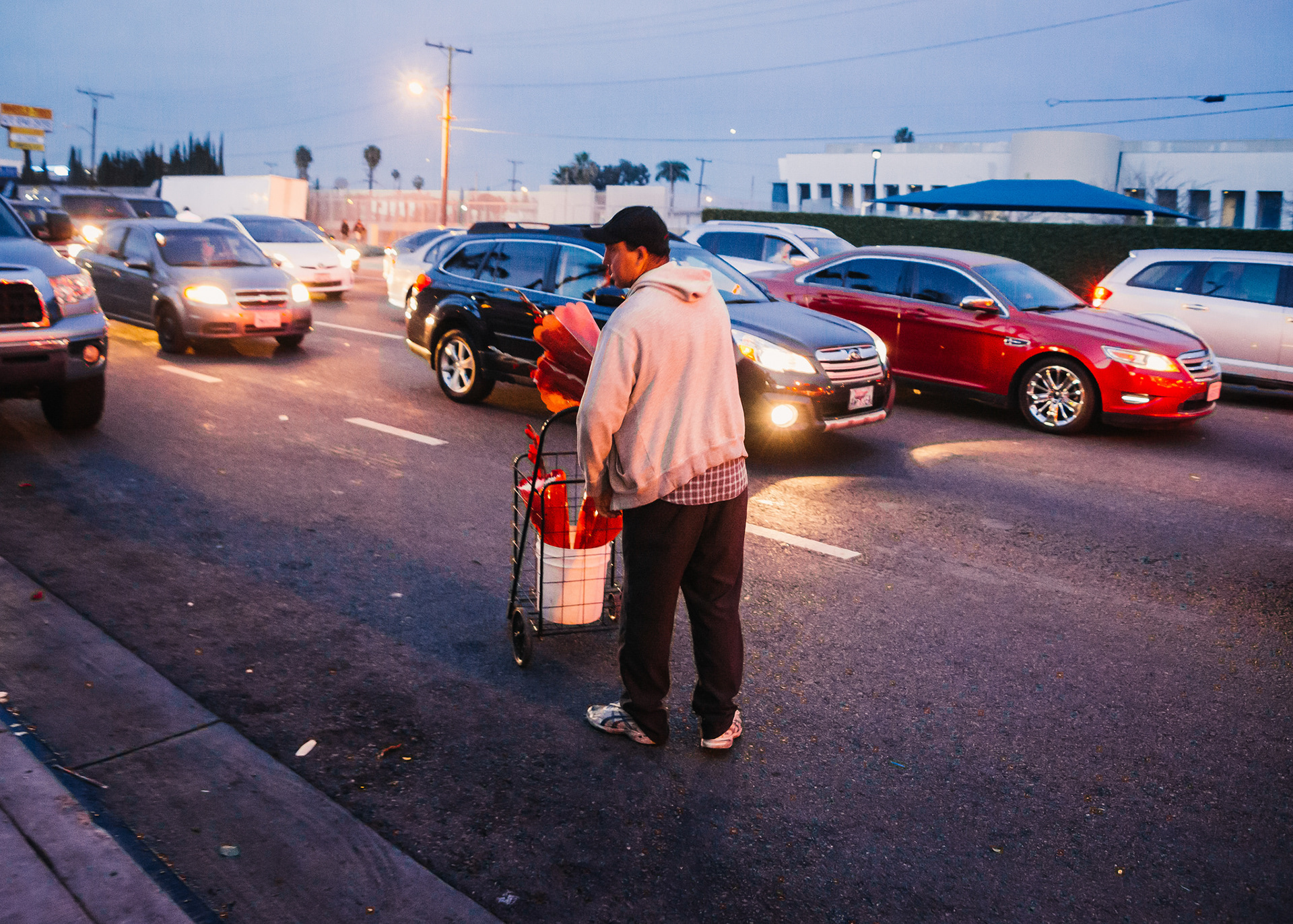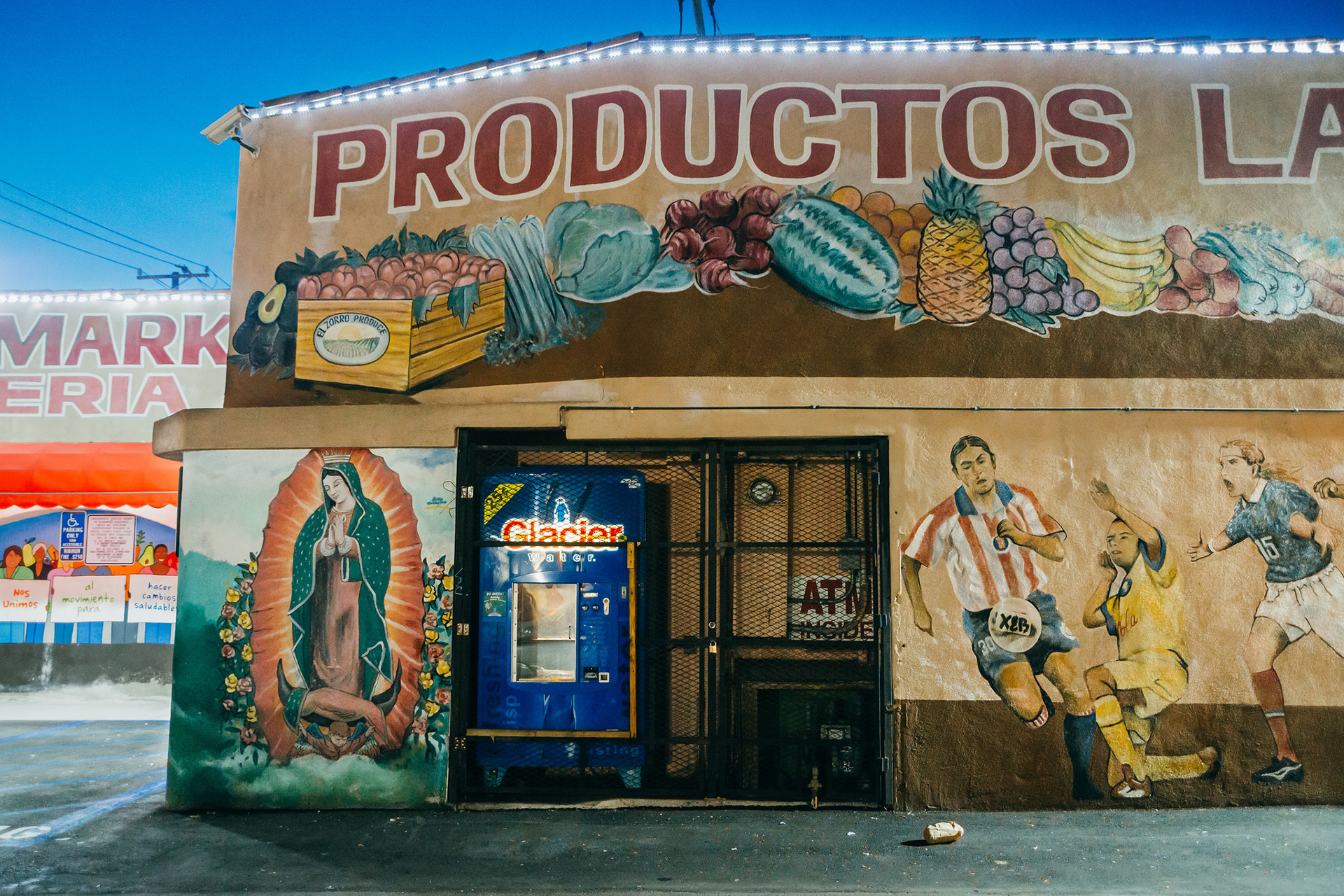 Working for Edwin has been a great experience. Having full creative control of the photographic process is where I feel most comfortable. I'm learning how to move around LA on my own thanks to this job, and also learning much about LA just by watching it move before my eyes. My assignment this week was to shoot the Korean Friendship Bell in San Pedro. This shrine sits on a grassy cliff overlooking the ocean.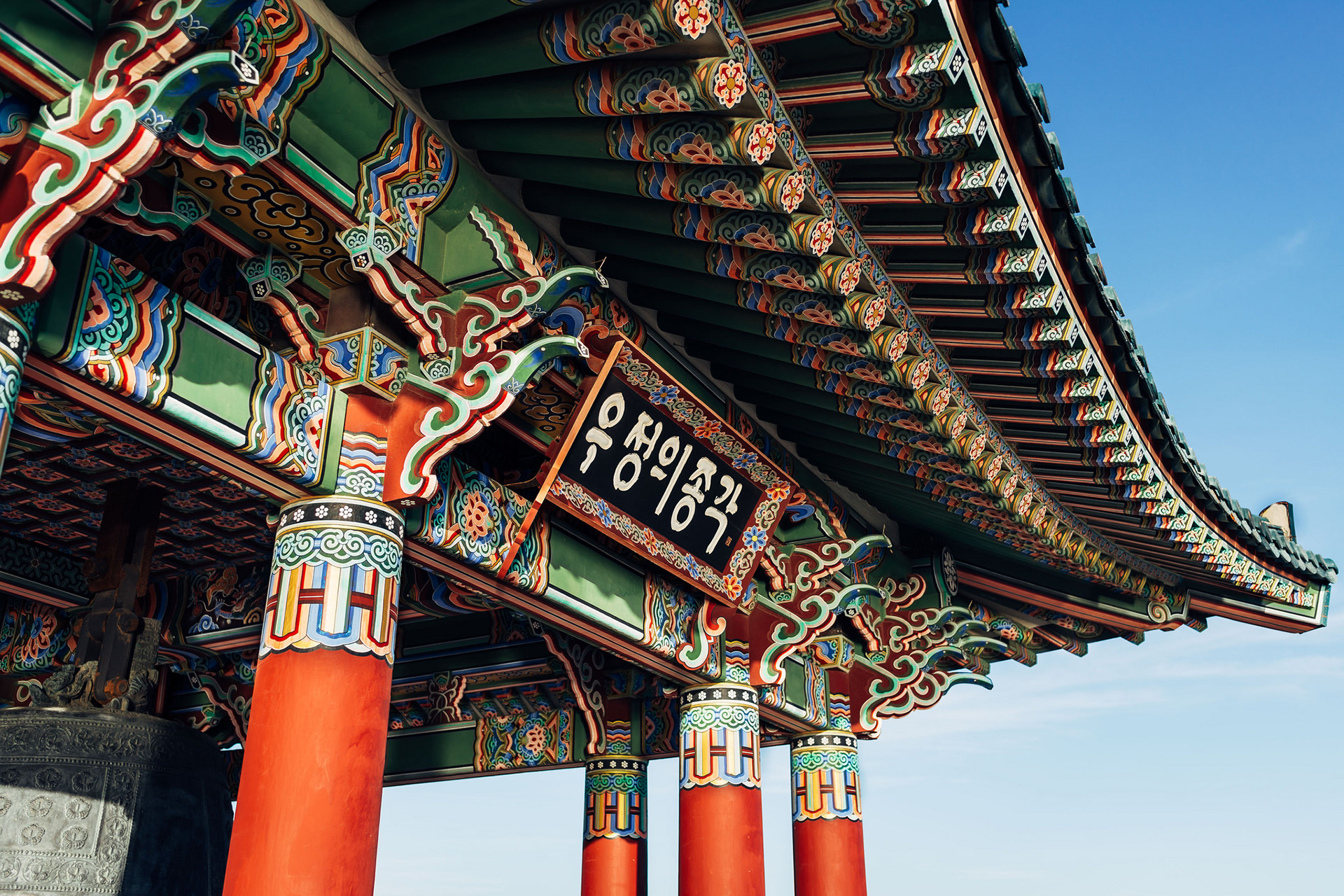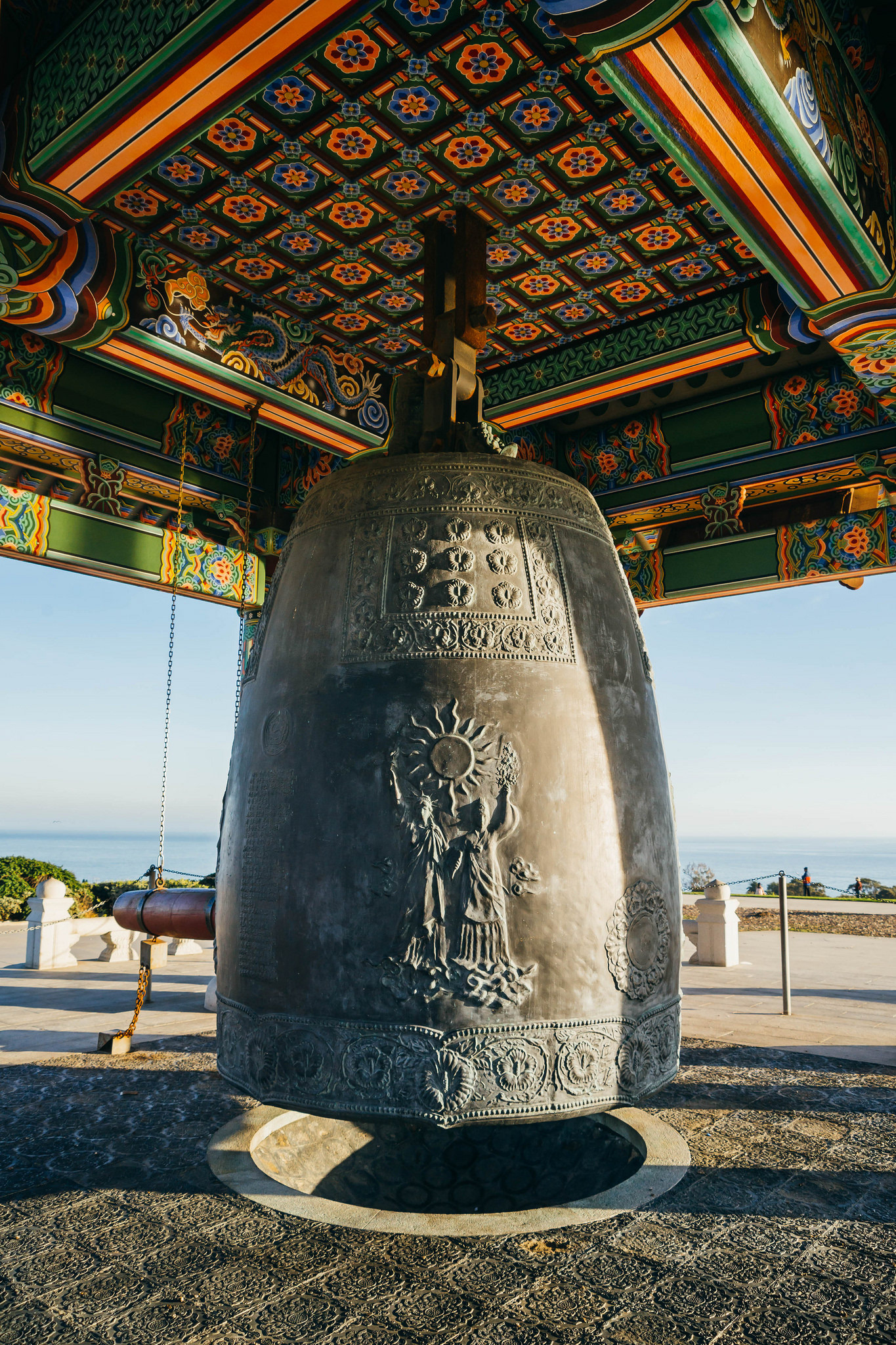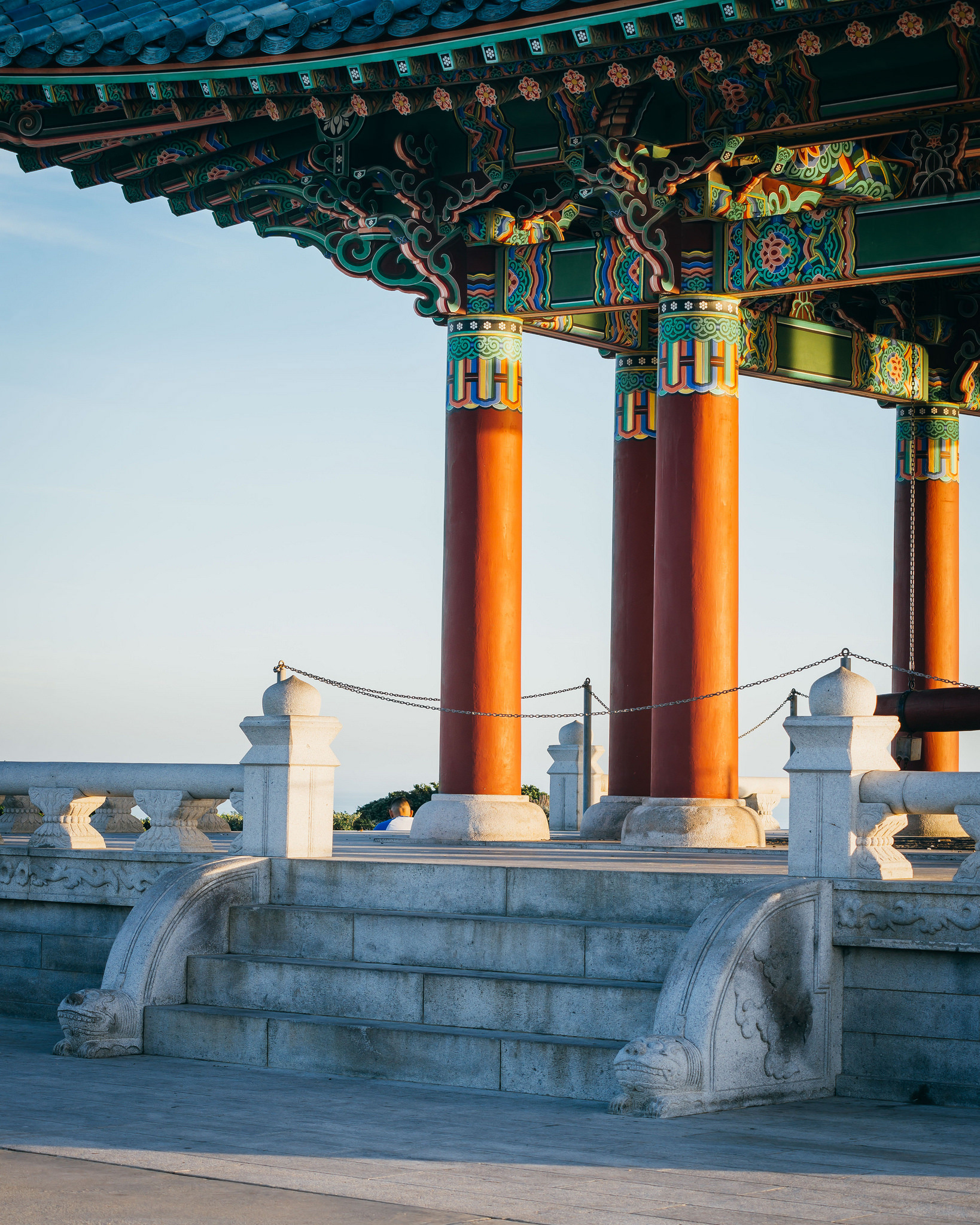 My friend, Monica, and I took a drive up north outside of Santa Clarita where we stopped along our drive to photograph anything that caught our eye. Our first stop was Bakersfield. Technically, there isn't much to see in Bakersfield... I usually have a field day whenever I'm in town for some reason.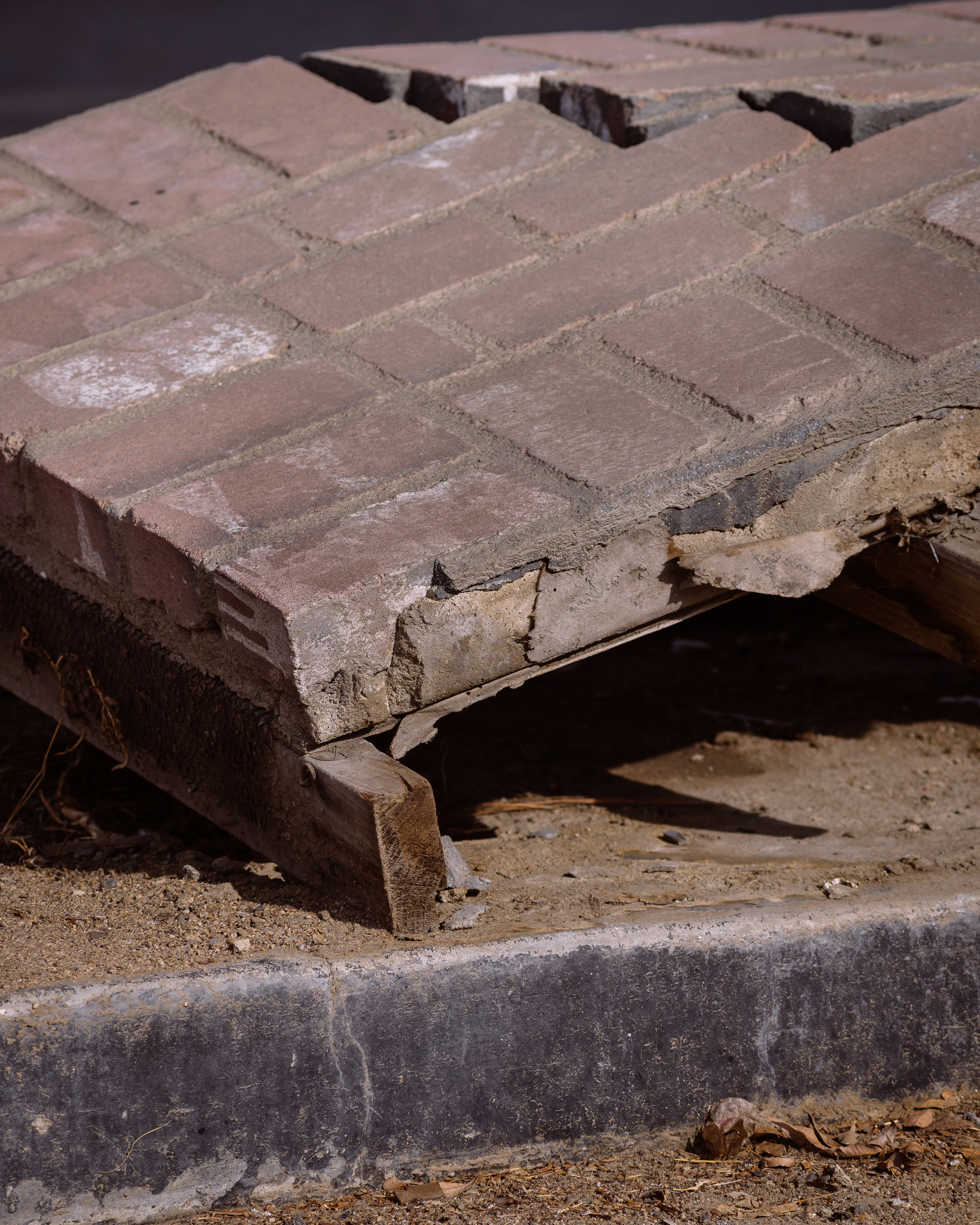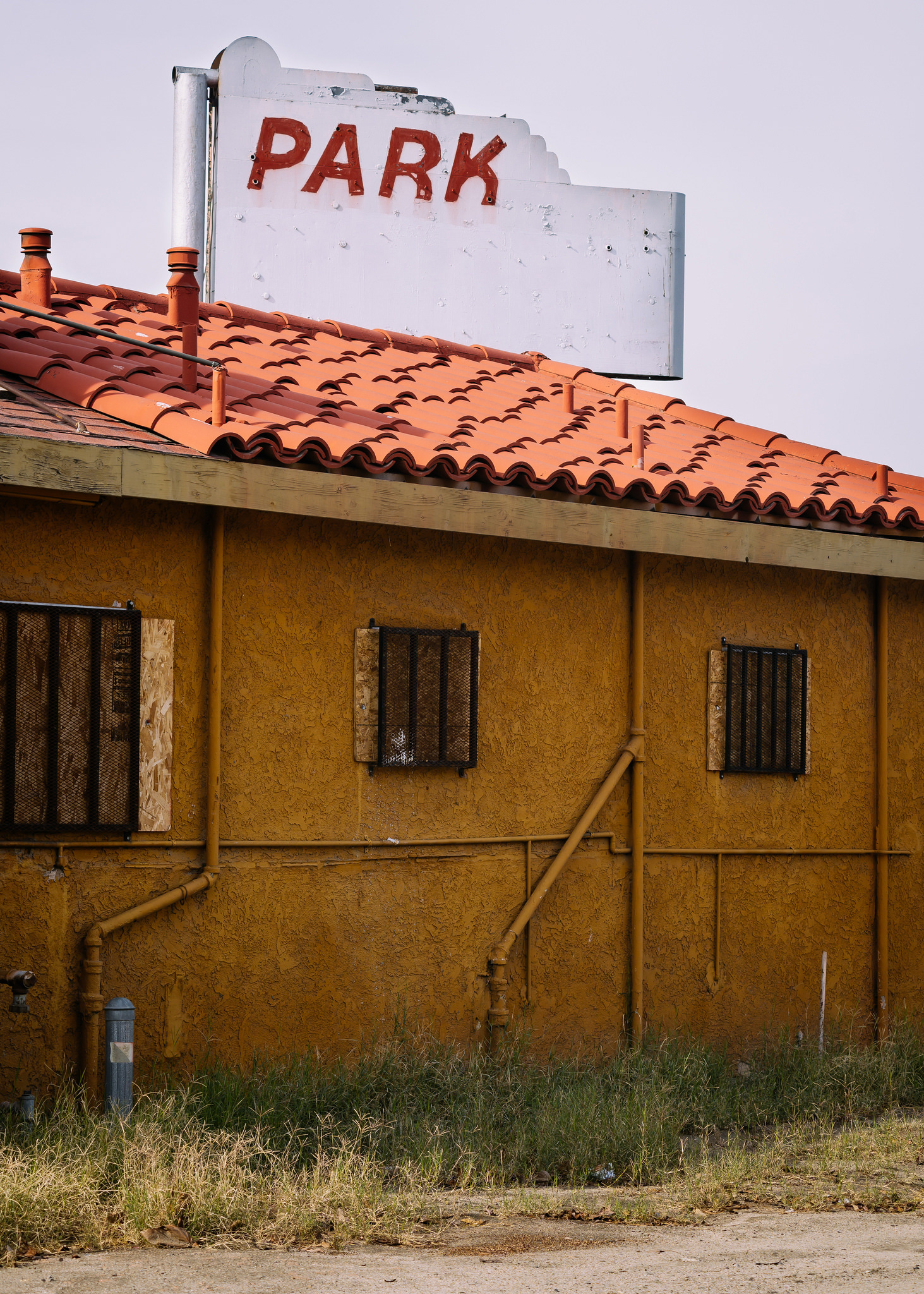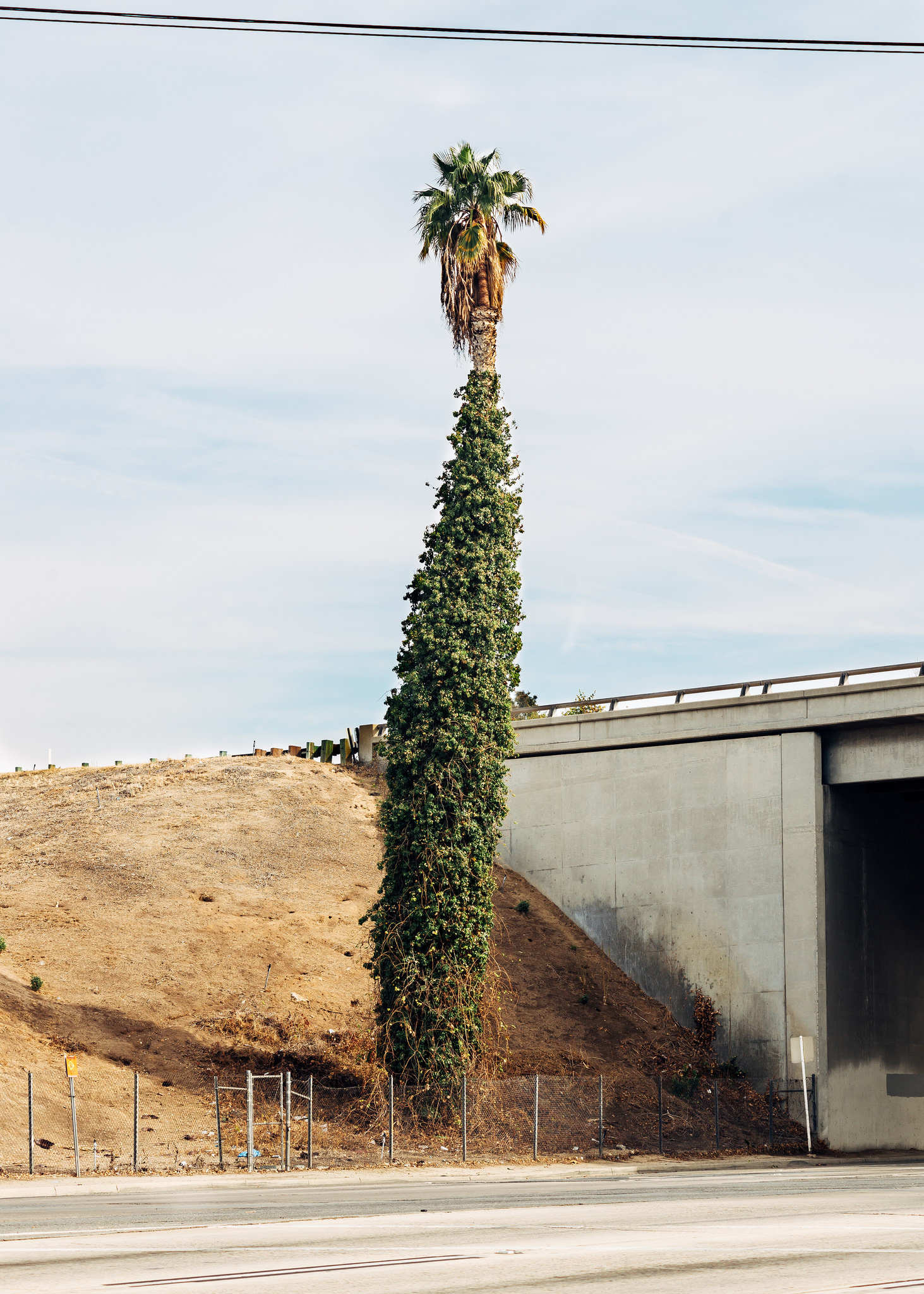 While working, something I've been collecting is photos of older retro signs. It's very interesting to see something so outdated operating in such a modern environment where everything seems to be changing ownership every 4-6 months. I do my best to document the better examples in Los Angeles that still are serving their purpose.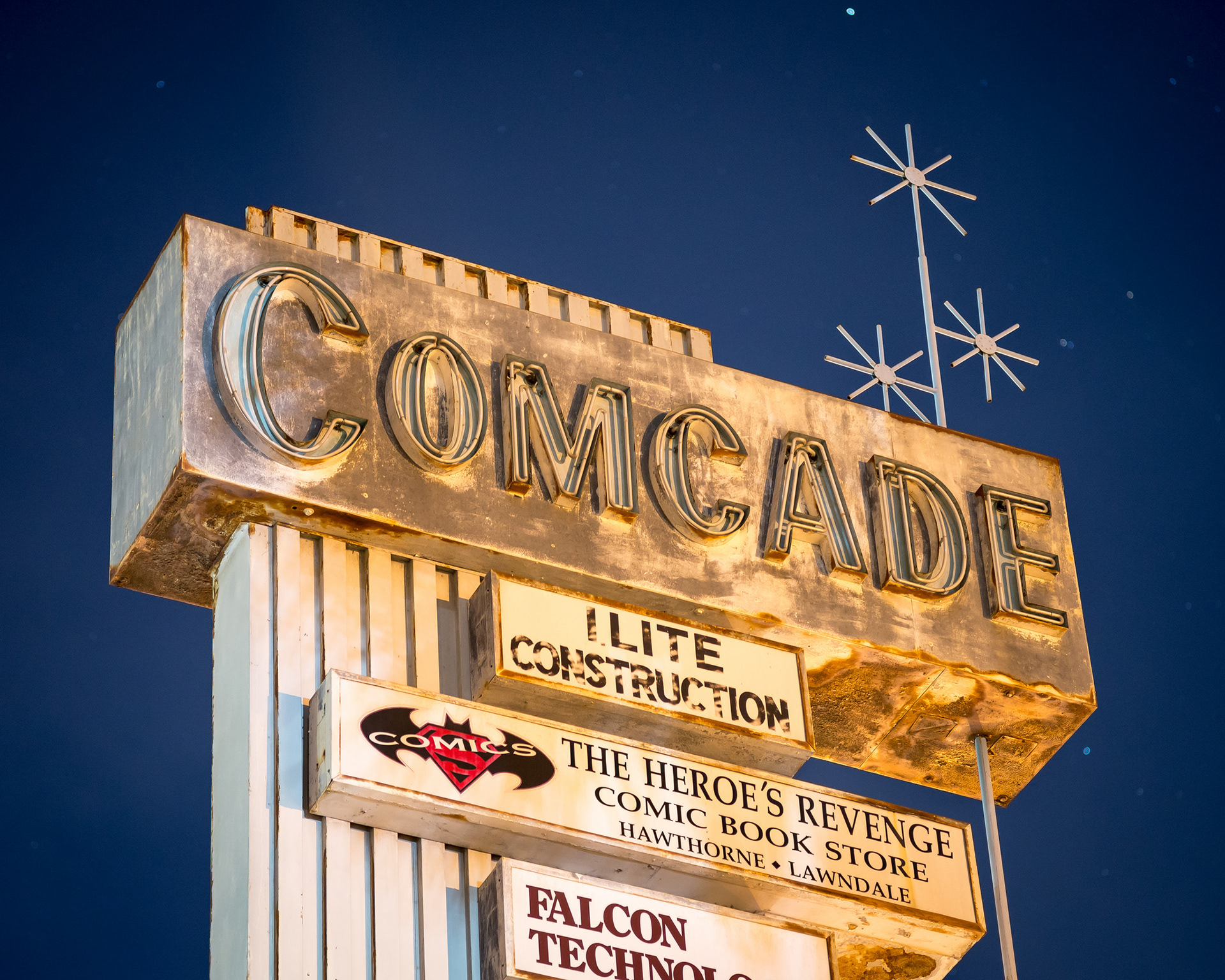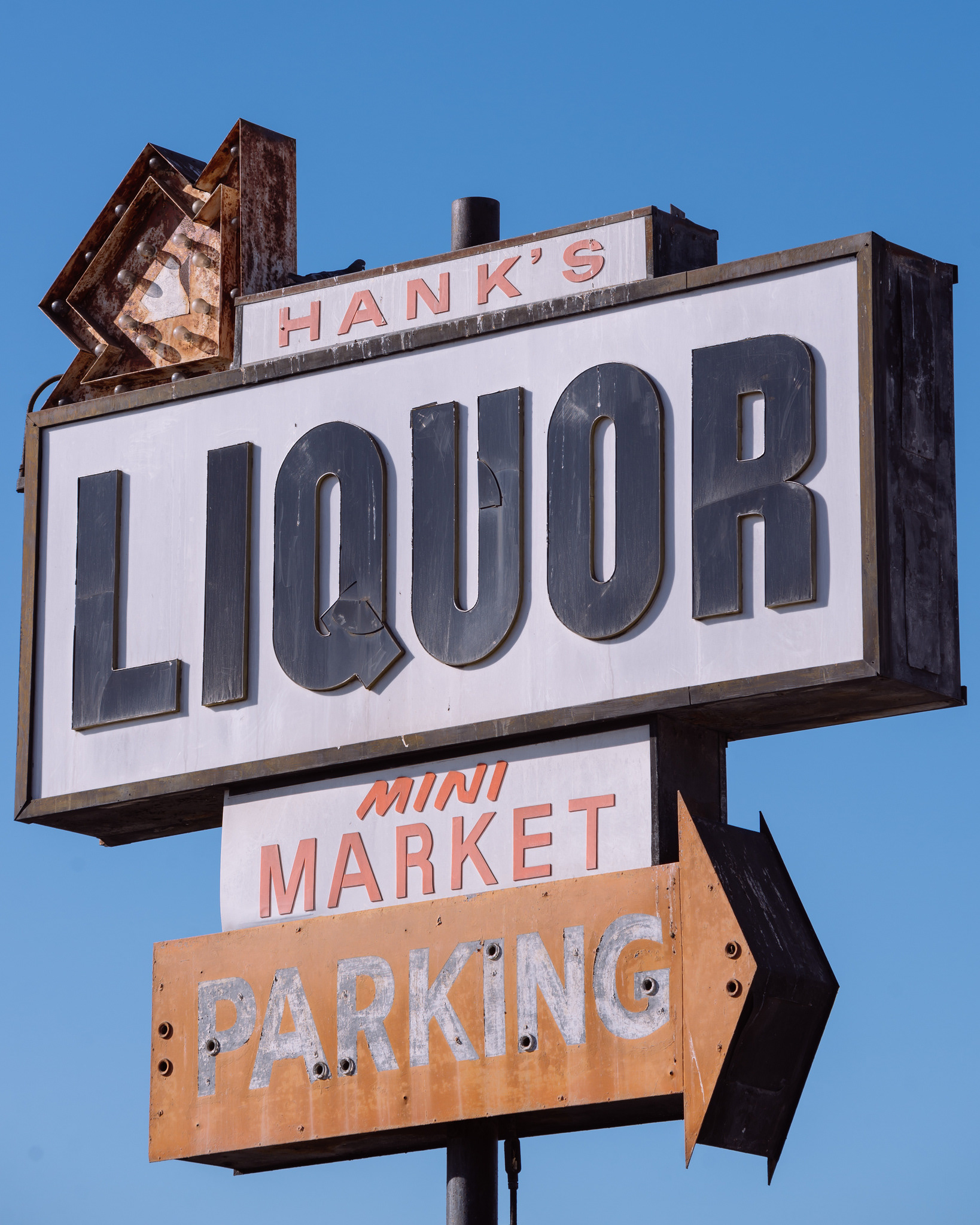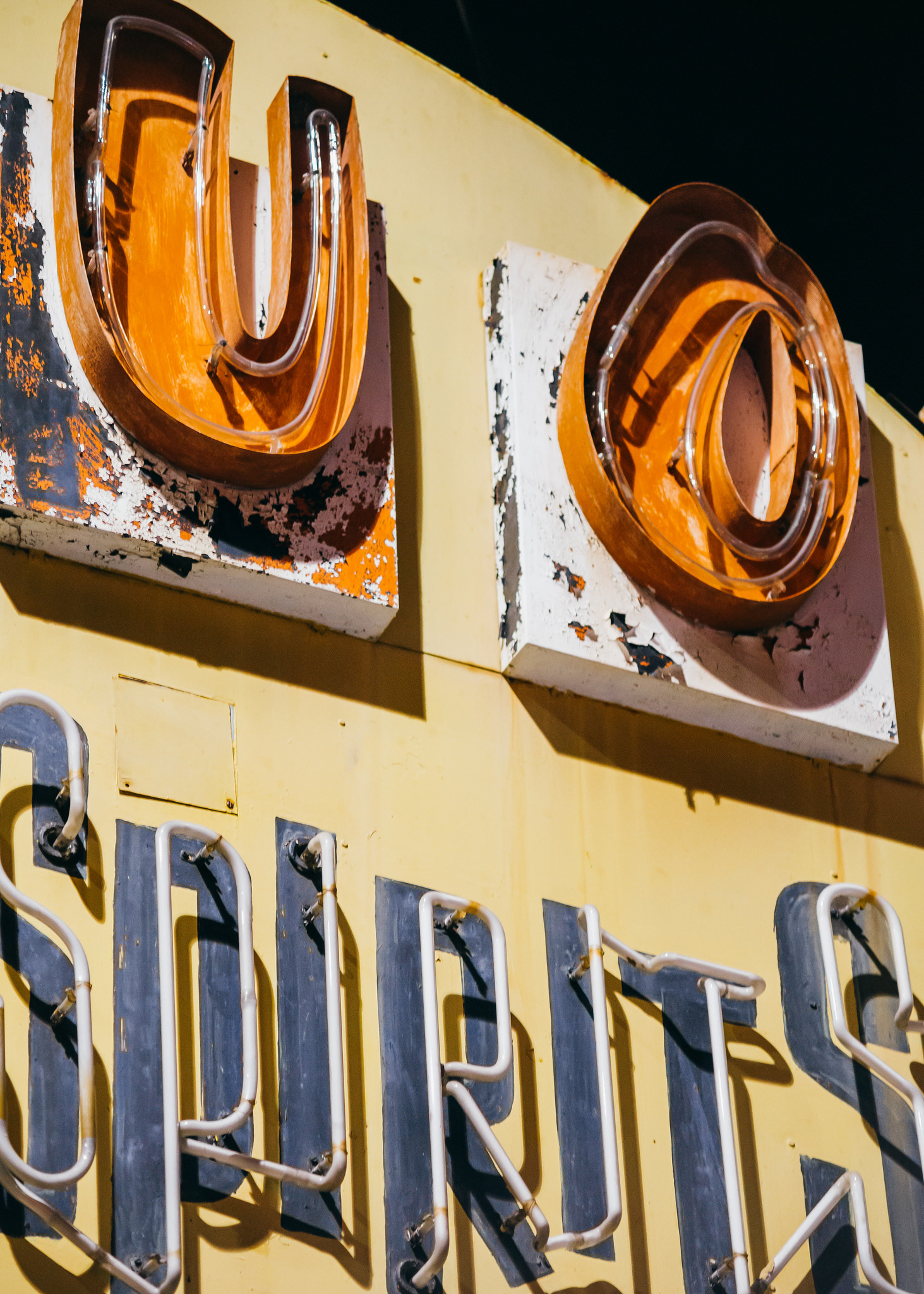 I've managed to land an ongoing gig with a man named Edwin. Ed is an instagram blogger and has hired me to provide content for his blog. He assigns me a couple cities within LA every week, then I go to to the selected points of interest and capture images displaying the contrast that exists within LA. Ed appears to be a great friend and relationship to have. Everyone he's introduced me to has been nothing but kind. Hopefully, this trend continues.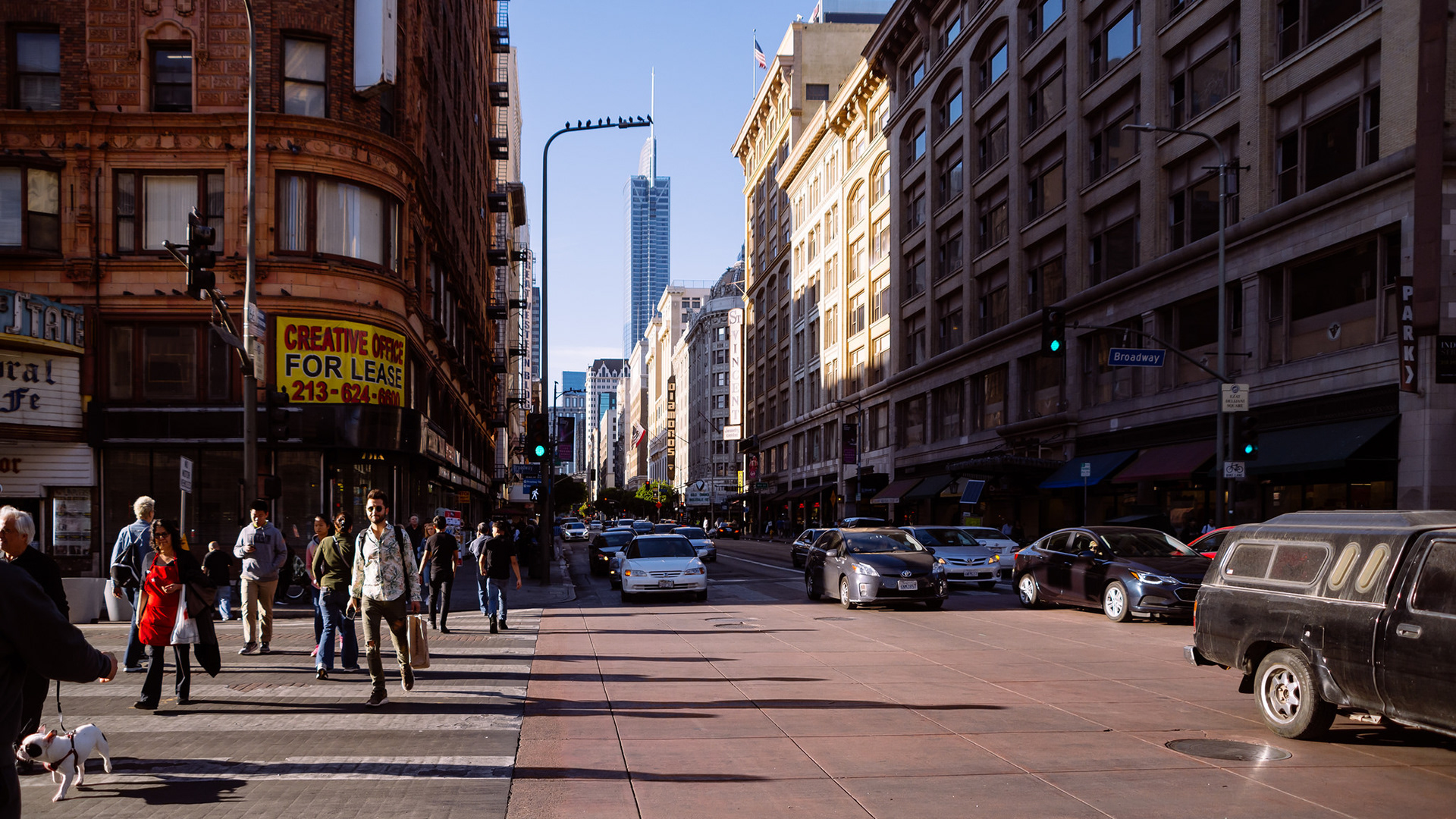 Much has happened on my end. Before the year closed, my brother surprised the family by announcing that he would be leaving on the 8th to join the army. I announced before that that I'd be relocating to Los Angeles by the end of this month. More opportunities are present for me there so I'm making the move. My creative projects and work will soon be based in LA and I can't help but feel a good feeling about moving up to an enormous city from a much more mellow San Diego.